So I open up the case of my long over due BRJ Jekyll and inspect it. Within 60 seconds I see this and am freaked out because it looks like the neck is separated from the shim under the fretboard. I called BRJ and he states that the dark line is a glue line and that the structural integrity of the guitar is not at risk. To me, it looks like it is too thick of a line to be a glue line.
I as a matter of fact would love for this large dark area to only be blue, but I can't help but feel that it is not. Glue does not bother me, but a wood separation does. Can anybody else please shed some light on this issue for me and give me your opinions? Do you think that it is a glue line, or a separation. If it was a glue line, would it not look the same as the area where the top wood meets the neck and is not stained? I see no dark lines there. Granted the pictures are not of high quality, but you can clearly see the area of question. What do you think it is? Honest input from people who have had similar issues would be appreciated.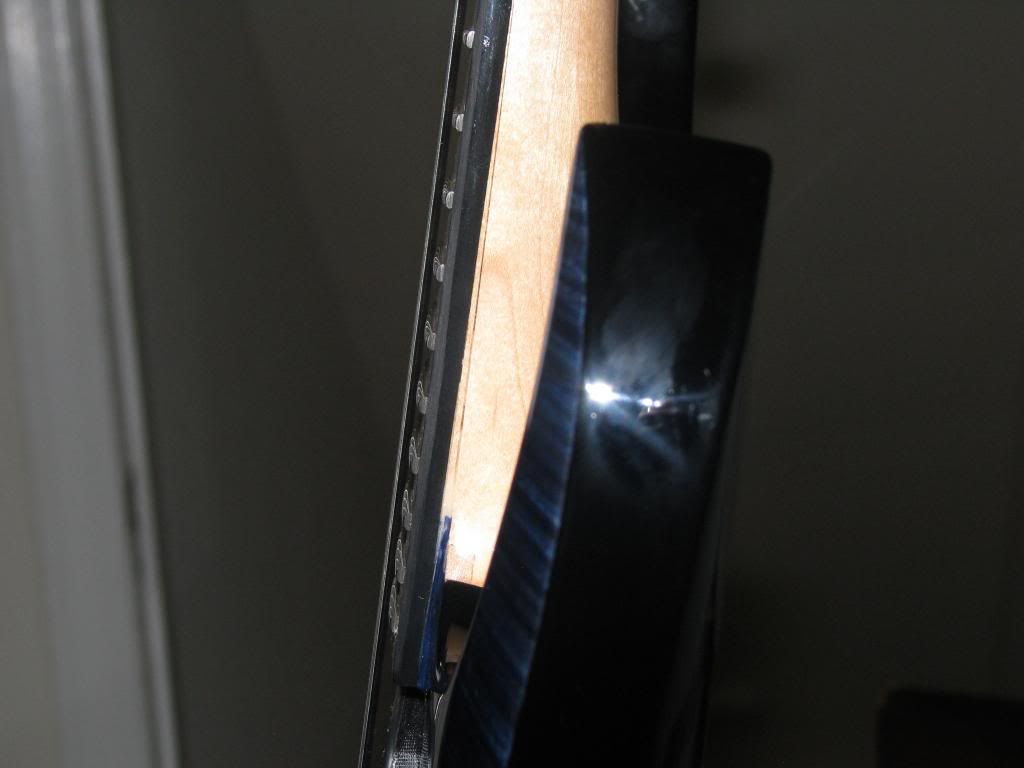 Here's another lovely buzzkill shot.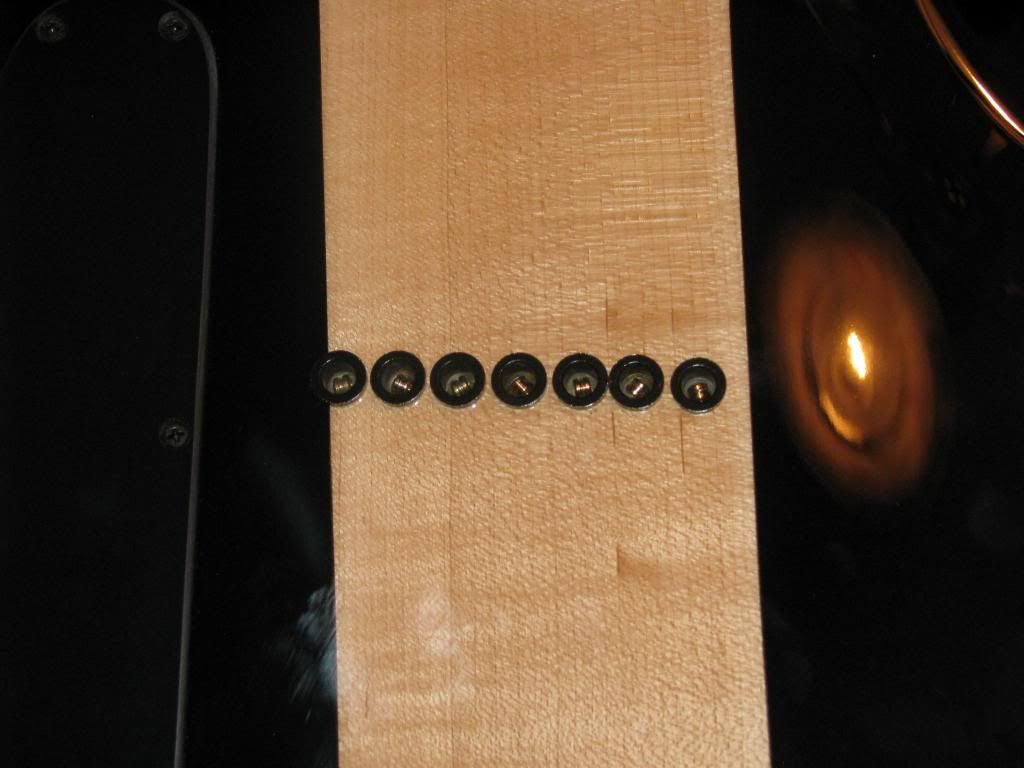 Believe it or not, my side fret markers are aligned and centered.