The Acacia is not exactly new, I've just been too lazy and or busy, depending on the day to take any decent photos of it. The BRJ's though are new. Tragically, one BRJ is hot, the other has some fugly issues. If there is an icon for a broken heart, it should go [here].
Number 1: Stepping up to the plate is my BRJ Jekyll, with a trans blue finish with D'Activator pickups. Sounds bad ass, feels bad ass, but has the fugly issues. Let me just say it's about fucking time I got this and for what I paid, nope not a black friday guitar, I am less than thrilled. The down side is, the guitar plays and feels really well, but I don't think I can even come close to getting anywhere near my money back as for what I paid for it.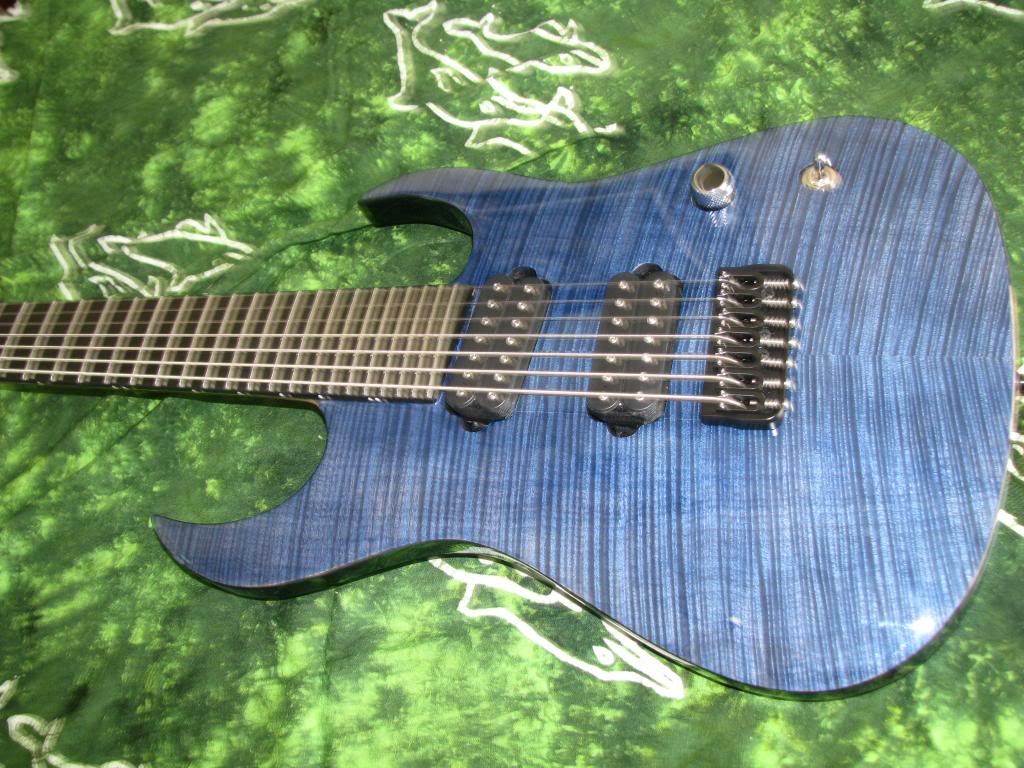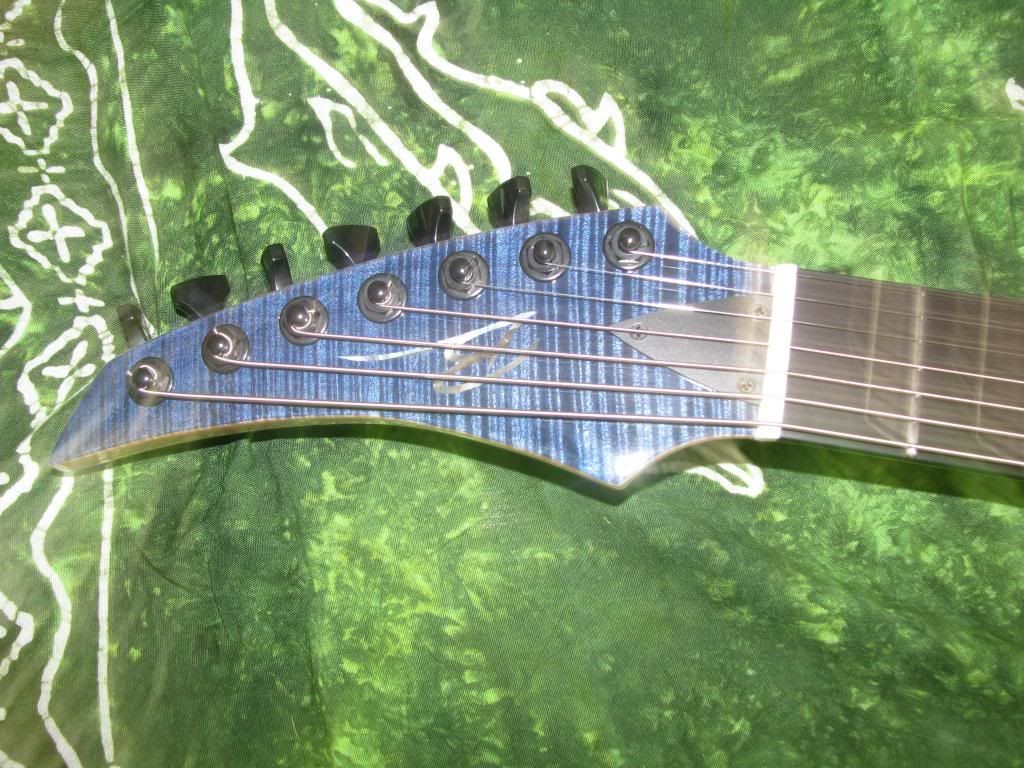 Uh-oh... Fugly number 1.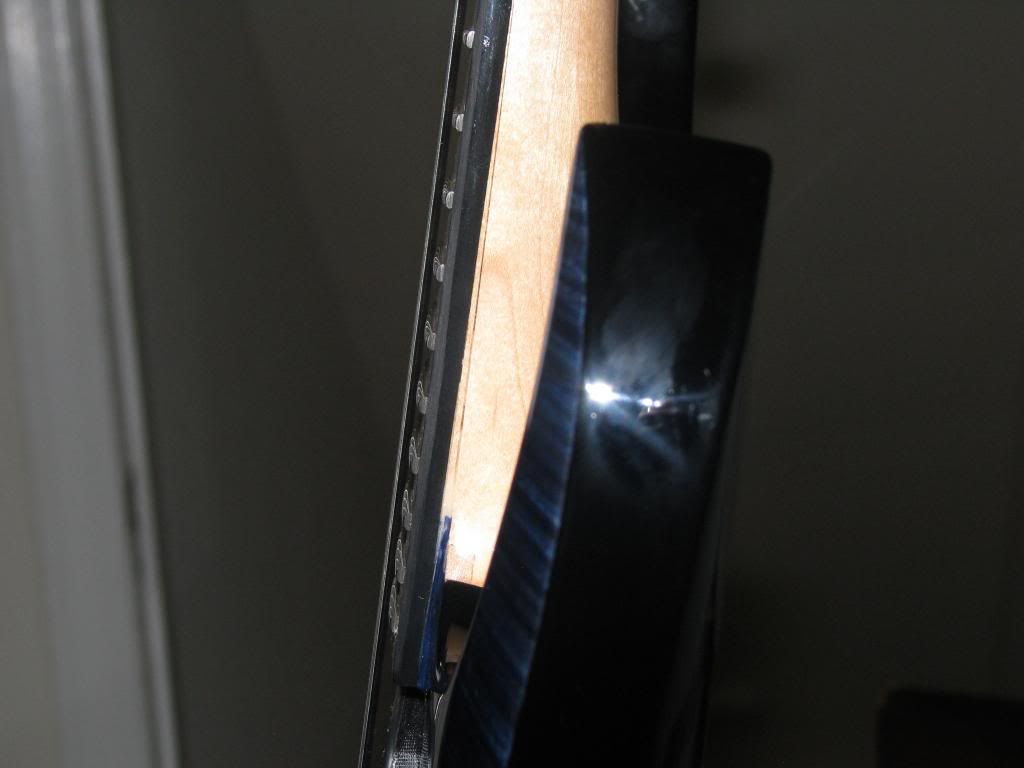 Fugly number 2.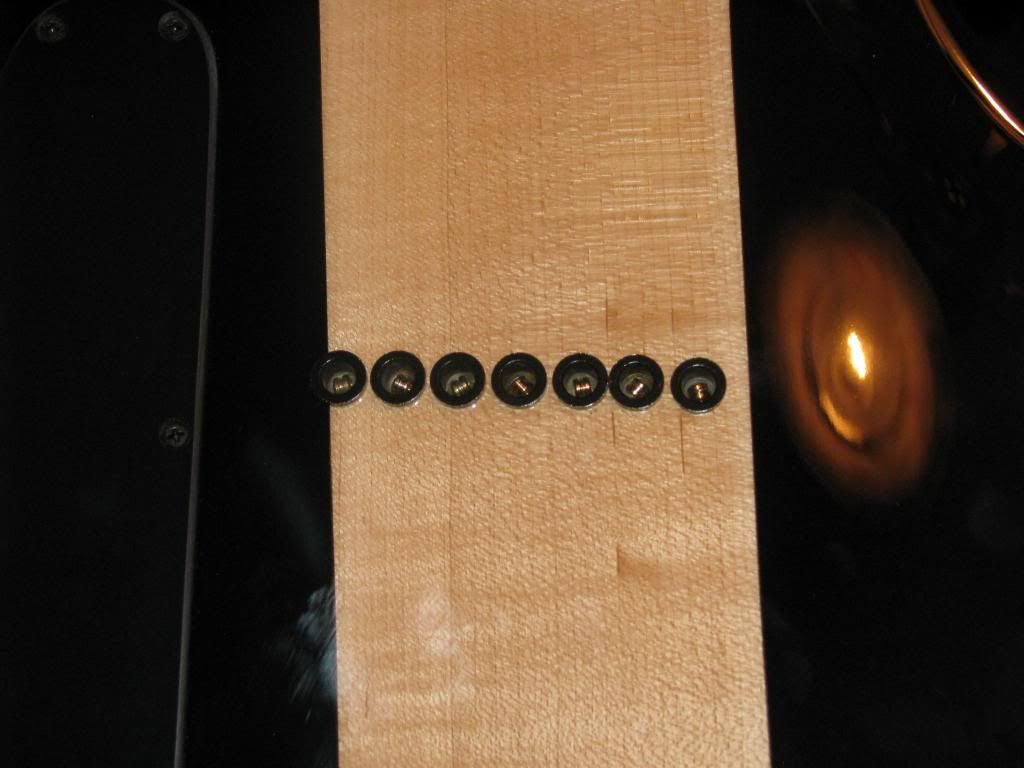 And the other half of fugly 2. Do you see the issue here?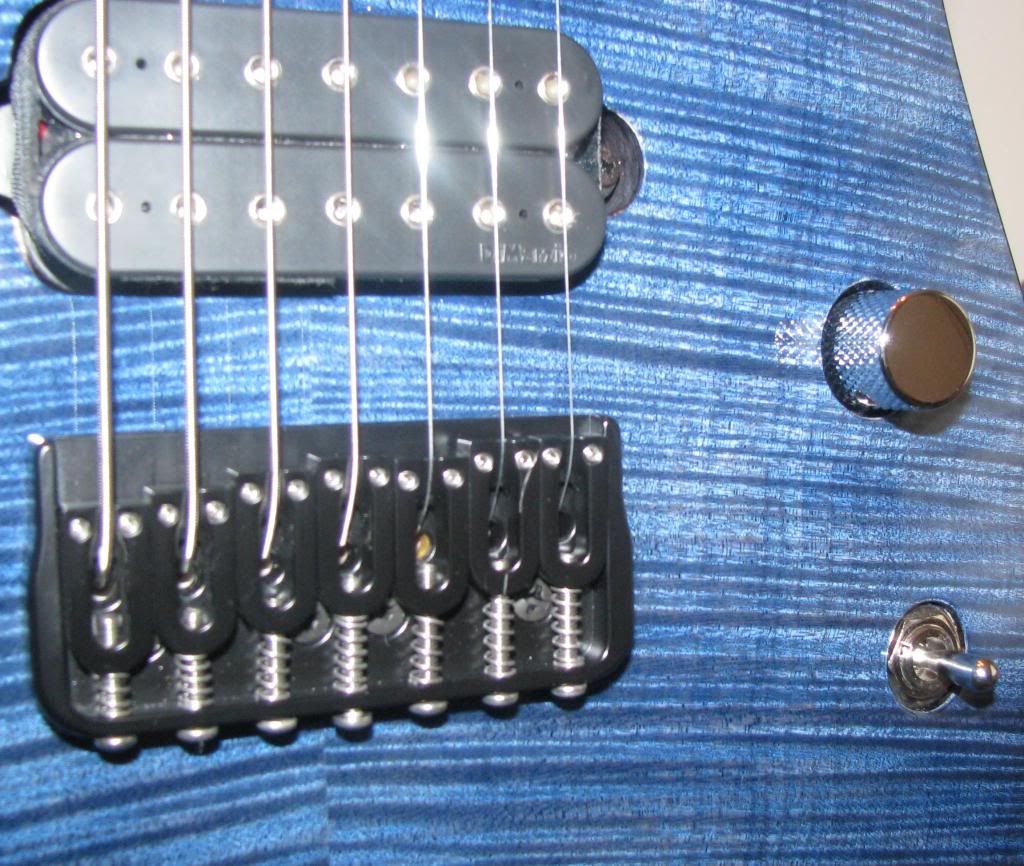 The guitar plays and sounds so good though.
Guitar number 2! fuck yeah! This was a craigslist score from the other week. It is a black friday guitar and it has minimal issues that are from wear and tear. I will admit the ferrules are not exactly aligned on the back of this one either, but at least they all fall on the mahogany neck. This Hesperian was half the price of the blue Jekyll and has less issues.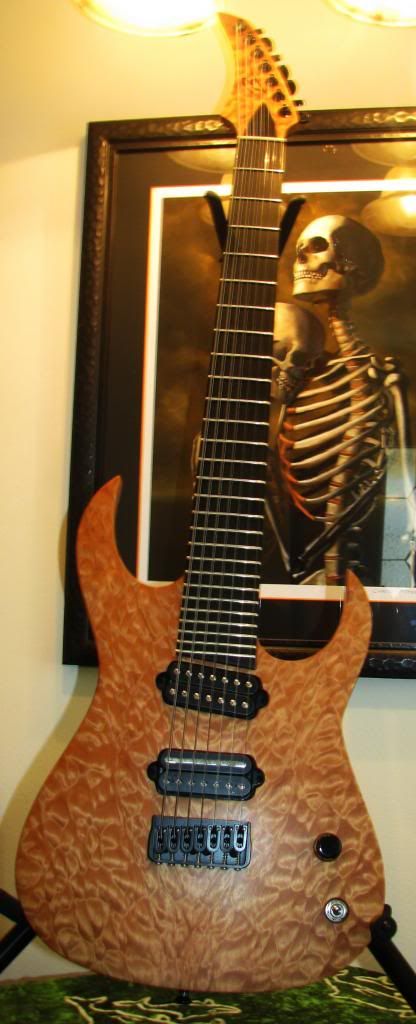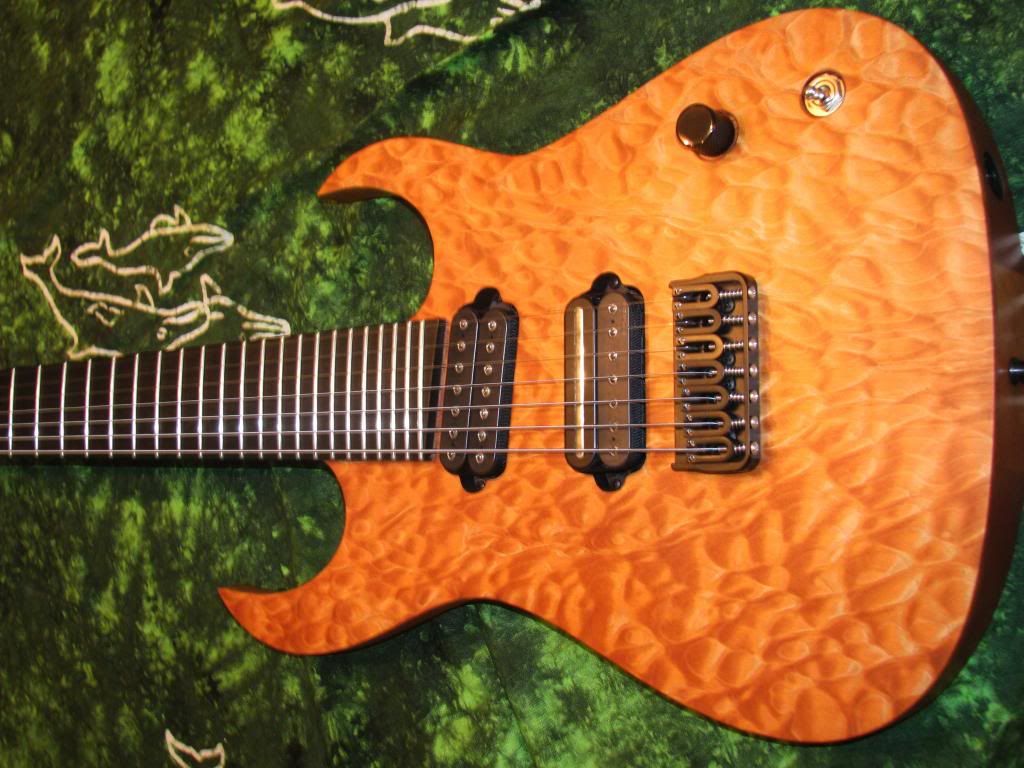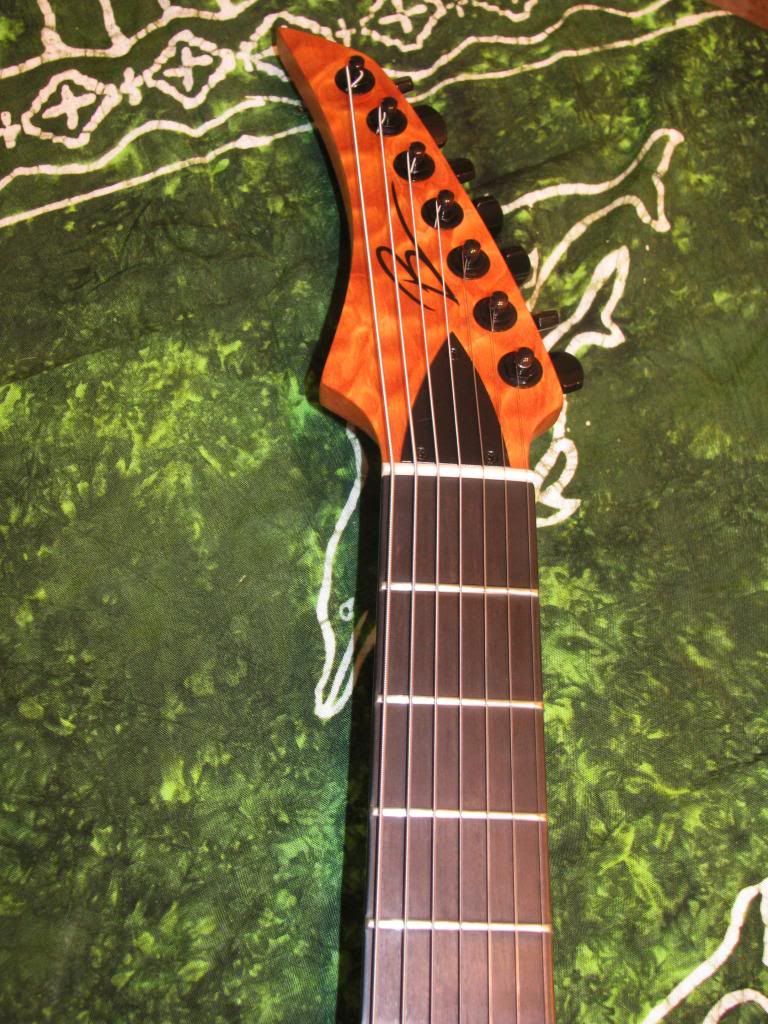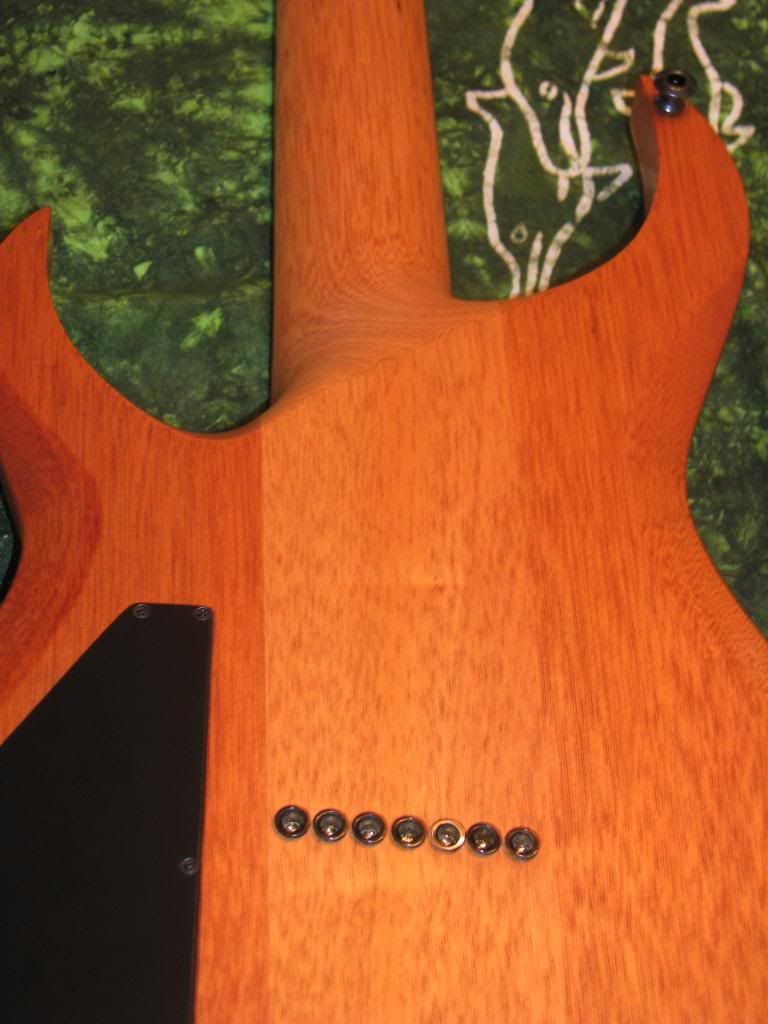 Guitar number 3. My Acacia Cronus. I've been ogling this guitar since I saw it on their site. I love the way this guitar feels and love the way it plays. I hope I never decide to part ways with this guitar. Too bad it has an ugly heel joint, but it does not get in the way of playing.