This actually got here last Thursday, but between work, testing it out, and me completely forgetting I was going to post this thread...
So after some eBaying, a parcel appears. Brown cardboard, as post parcels are. Inside it, is this: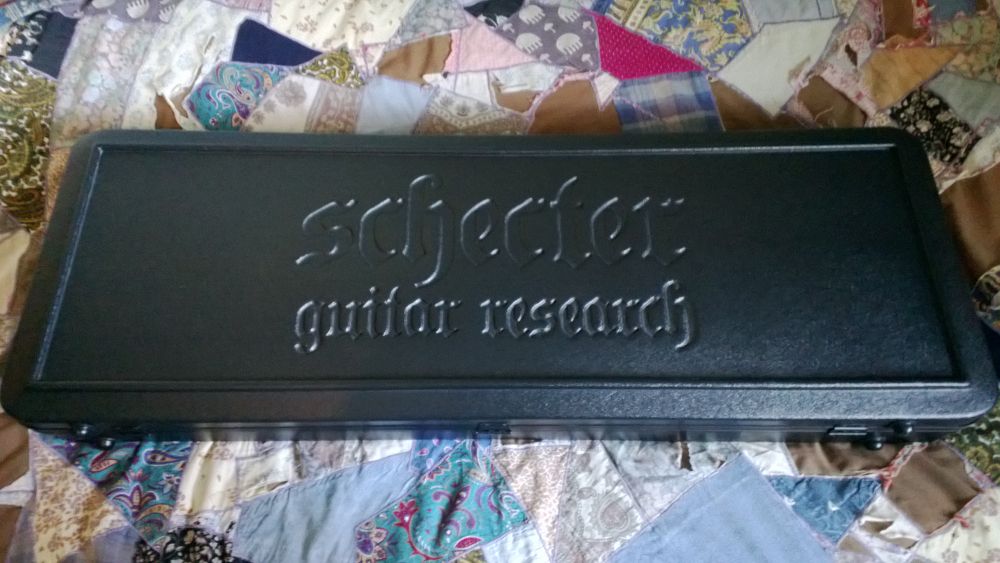 A case. A nice hardshell Schecter case, but not very exciting.
What's in it, though?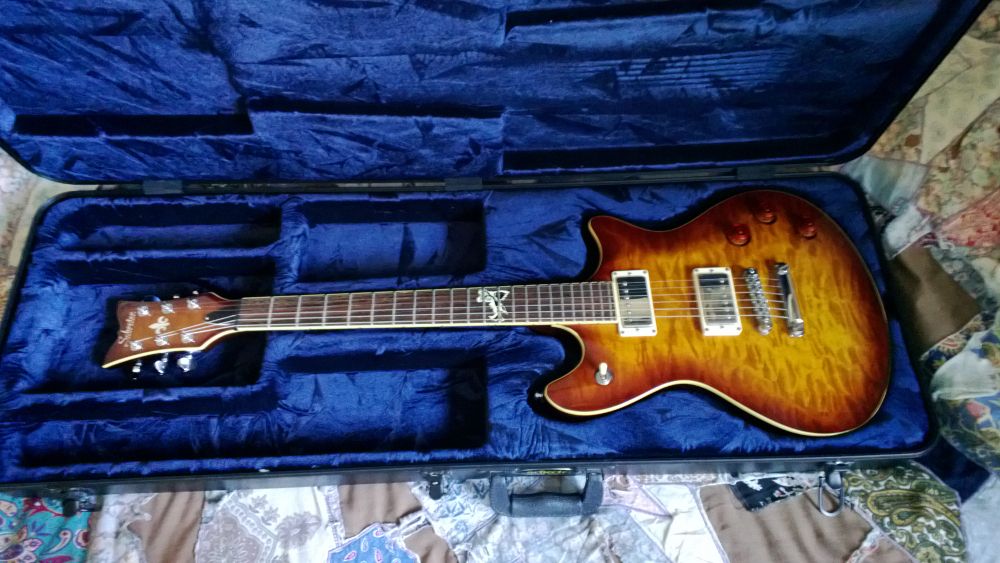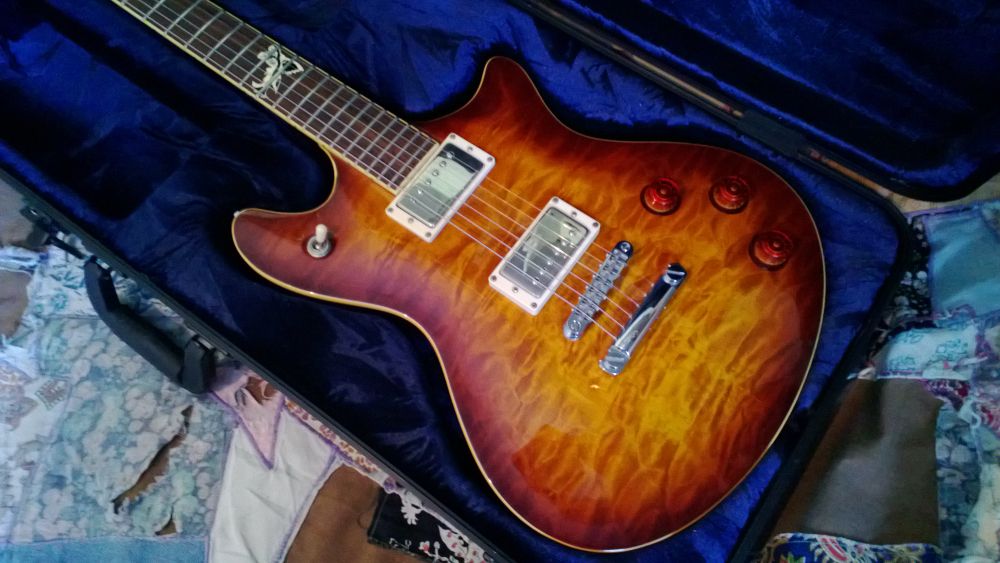 A Schecter Jerry Horton signature Tempest. 2007, MIK. Parts of the internet claim there were only 200 of these made. This one's had a couple of mods done by previous owners - a set of Schaller-style straplocks, amber speed knobs and a set of Seymour Duncan Alnico 2 Pro pickups. The wallet damage? £270, including case and shipping.
Here's the inlay. It's supposed to be a Koi...
The Alnico 2s aren't as bad as I thought they'd be - they're hardly an ideal metal pickup, but they make a nice change from the ones in my other guitars and they sound great for hard rock, so they'll be staying for a while.
It's kinda funny that I ended up with one of these, since the reason I got a Tempest in the first place years ago was seeing Jerry playing one in the video for Hollywood Whore and thinking it looked like a cool shape.
One question for you guys: does anyone know if the screws used in Schaller straplocks are the same size as the Dunlop ones? I prefer the Dunlops so I'm planning on putting a set on this one as well, if I can get away with just screwing them in rather than having to fill the holes in first.