Well I just managed to sell my EC-1000. I haven't been playing it at all I wasn't happy with it, so it went on craigslist. I had a couple people contact me and someone came over with a deal I couldn't refuse today. 180 and an Ebony black G400. I strung it up and so far it seems to be in good order. I haven't plugged it in, but that report will come shortly hereafter following a good blues and doom metal jam.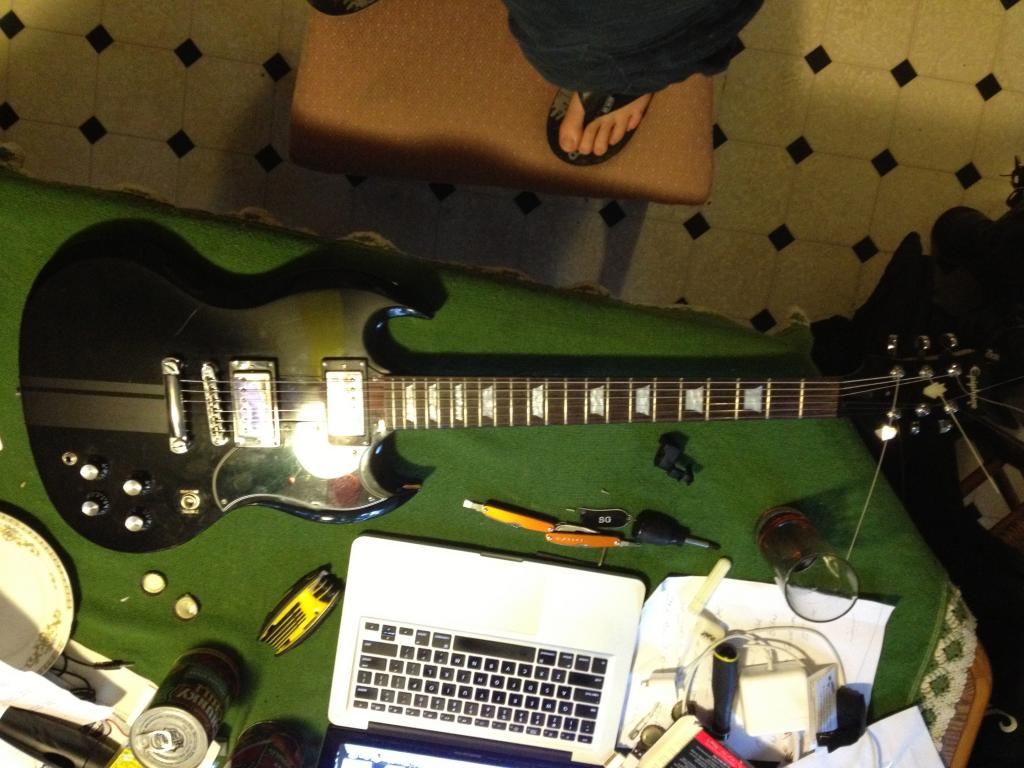 The former owner put racing stripes on it as you can see, and they'll be coming off shortly.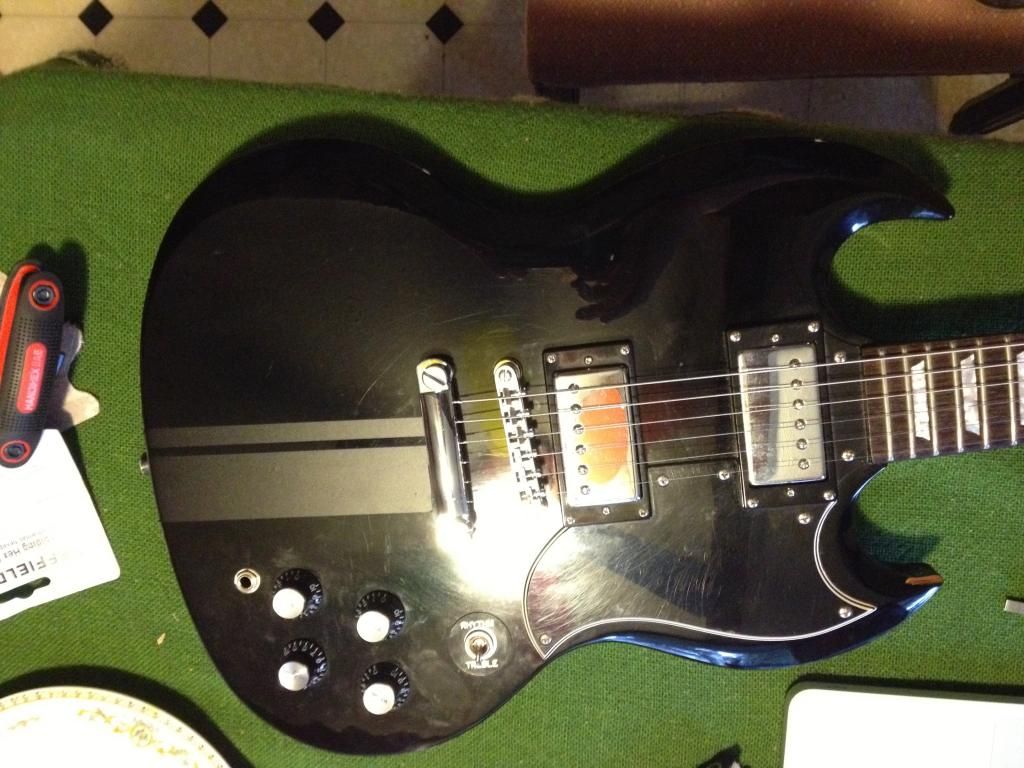 Frets look to be in good shape, and the huge bow in the neck evened right out once I introduced her to my good friend Allen. Hopefully it sounds and awesome as it looks. The only noticeable gripe is the chip in the lower horn, but I'll probably just get a little wood putty and make it look all nice again and then put some black marker on it.
Fuck yes, I love SGs. ANd I've wanted to get another ever since I sold my red one to a good friend of mine so I could get a Jackson.
\m/