Hopefully this will be my first of two NGDs this week. Yestarday I went to jam with a couple of guys (I gave the bass player a ride, and is it just me or do most bass players smell bad?) and when we were at the singers house he mentioned that he had a broken guitar upstairs. I like to fix things so I told him i'd take a look and he brought down a mini strat.
A nice little brother for my P-bass.
The bridge is really fucked up.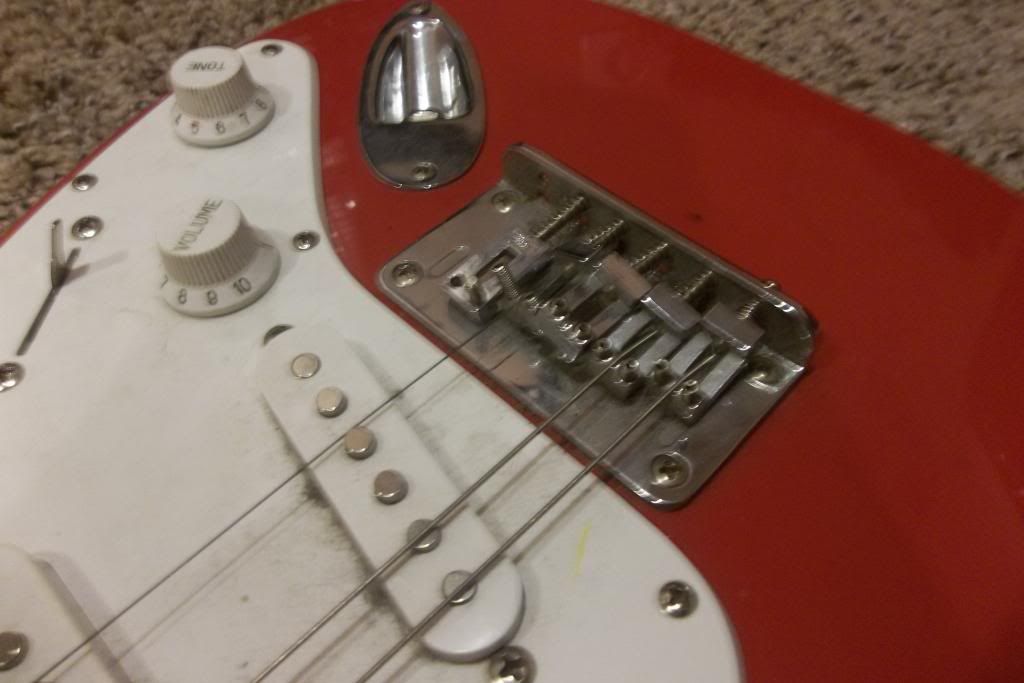 As you can see it's not in the best condition but id like to fix it up and paint it to give to my youngest brother. I need help deciding whether to paint it frooty colors or just give it some kind of classy vibe. Help me pick, always have wanted to do a mini guitar project.
Froooty
or Classy