I have a problem. I think Im addicted. . .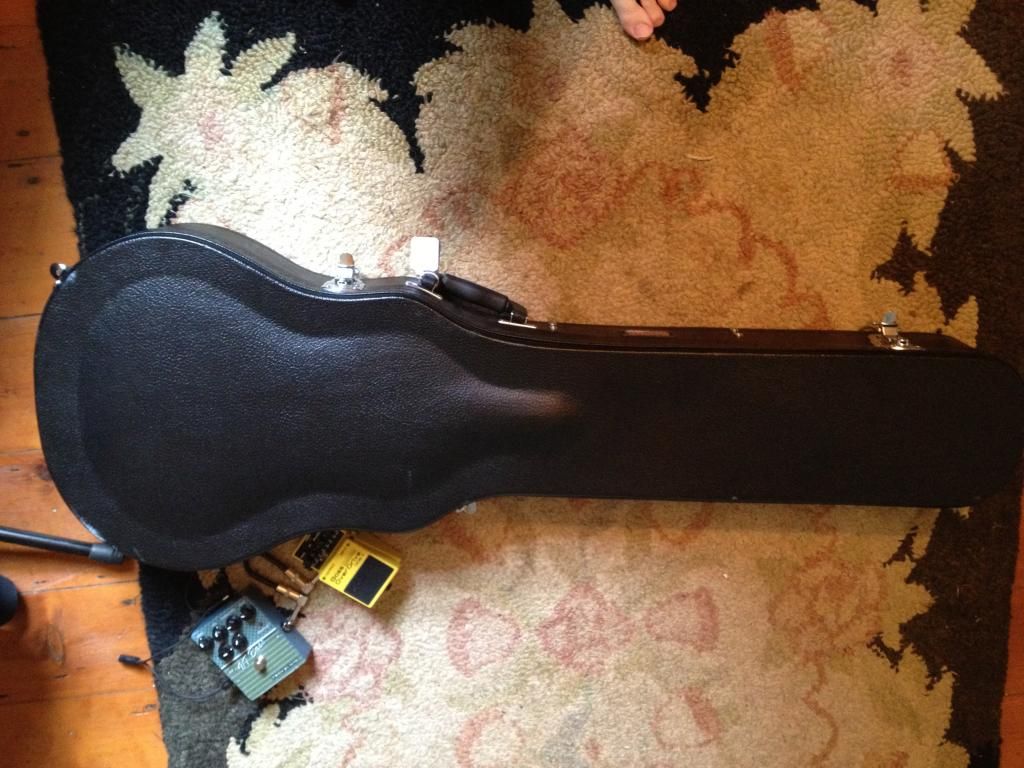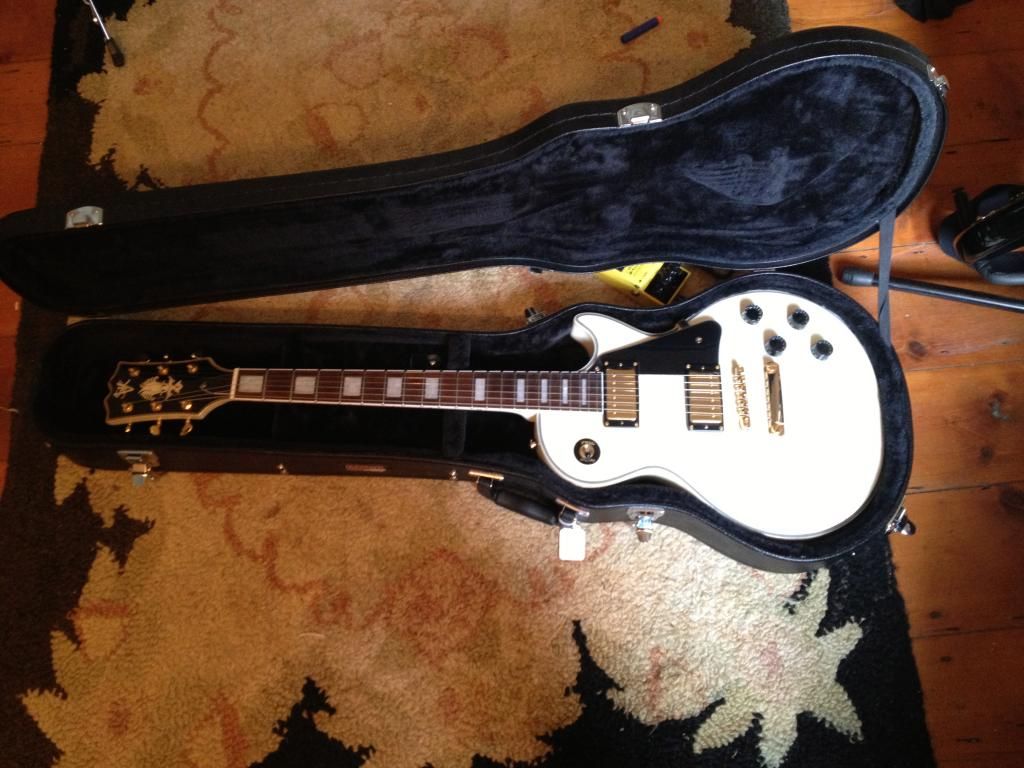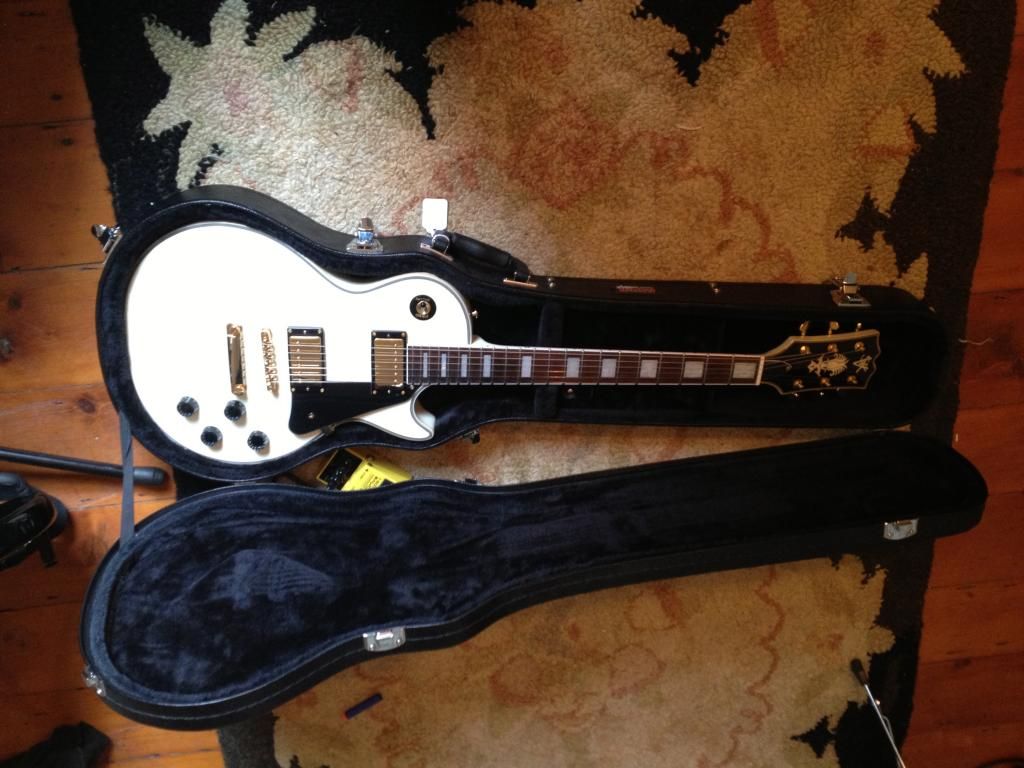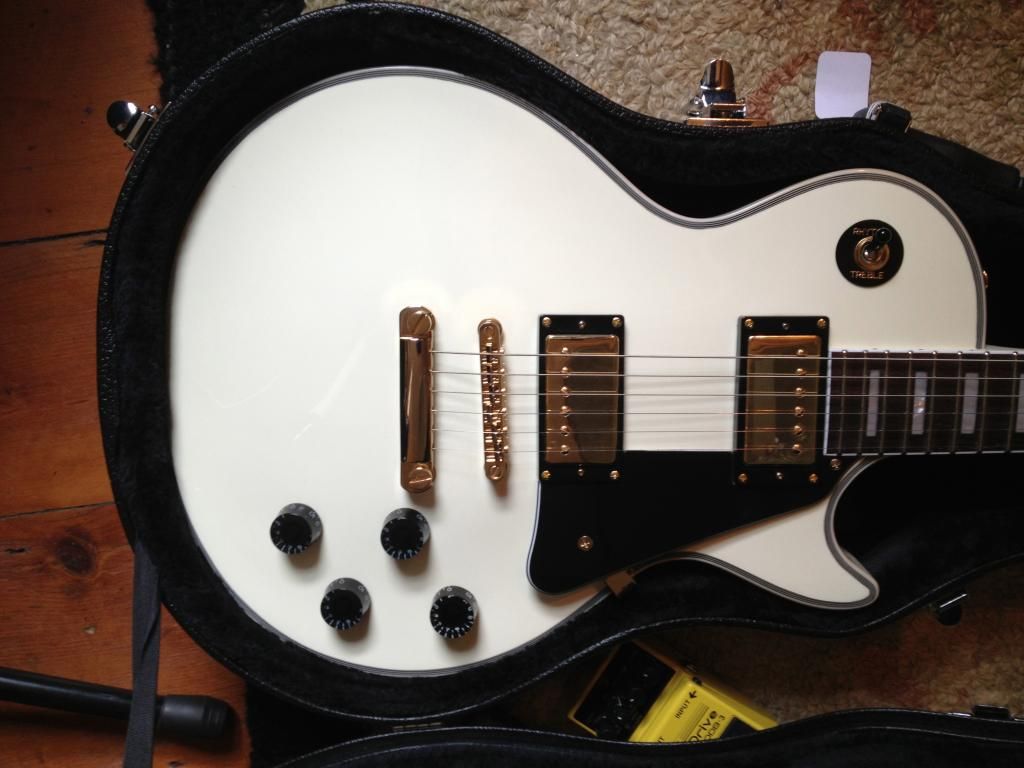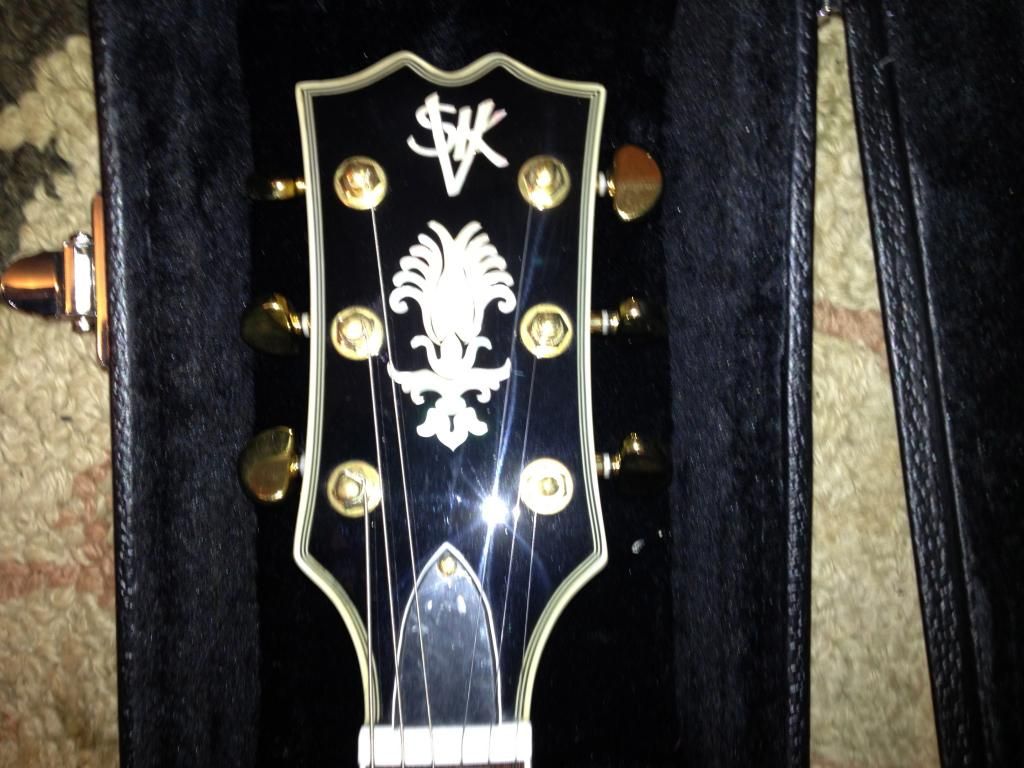 ... to Les Pauls. Les Pauls; they sit low, they're heavy as hell, hard to get a cutting tone out of, and I seem to love them. This is another model from SVK, who happen to be my favorite company. This is their highest end model, and it plays great. It's got a maple neck with a nice, dark rosewood fretboard, and a really weighty mahogany body with the maple cap.
The stock pickups aren't bad, they're very full bodied and satisfying for low to medium volumes. I got this one because it was sitting in my local shop, used, in perfect condition. They don't make these anymore, as they were sued by Gibson a while ago. It's a true diamond in the rough in the field of Gibson copies, and I'm stoked to have another one in my arsenal.
Long term plans for this one is to outfit it with some high output pickups, probably a JB or a Duncan Custom, and play lots of weird music on it.
I've plugged it into a couple of amps so far, and it's just a solid tone machine. The neck pickup is really nice as well.