It was a little too sunny, but I can't complain about that.
I cleaned, restrung, and set up my girlfriend's new acoustic - it plays and sounds great.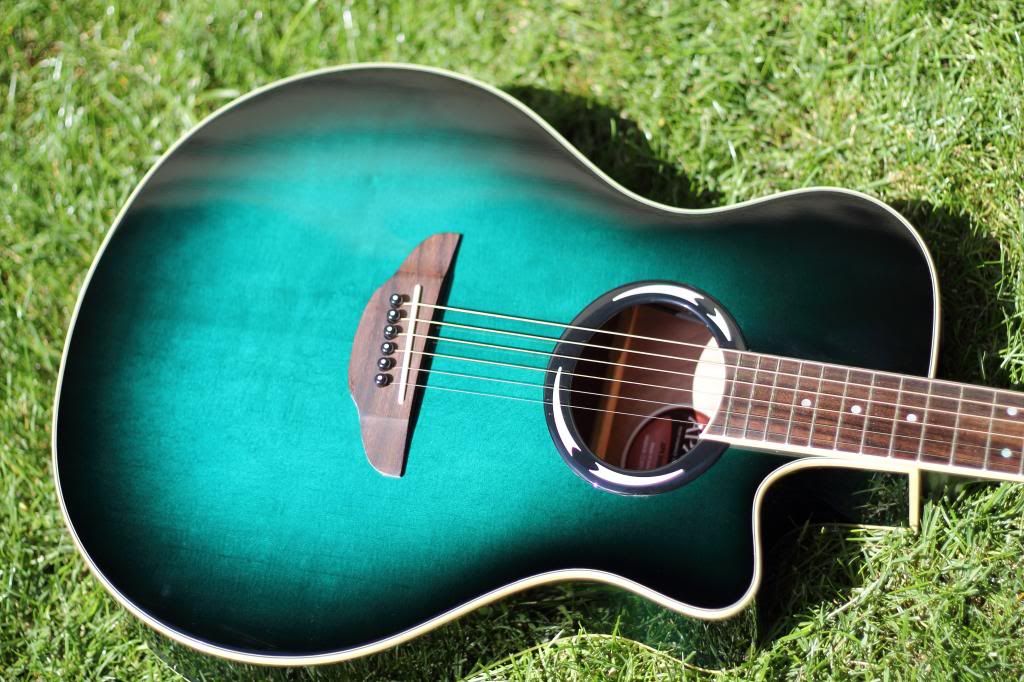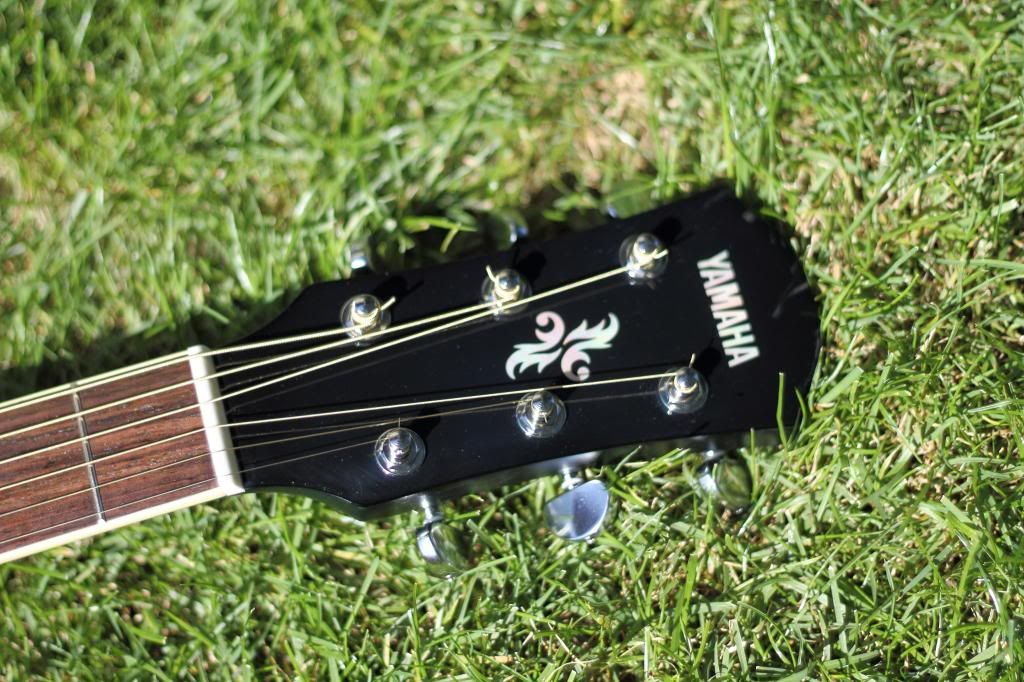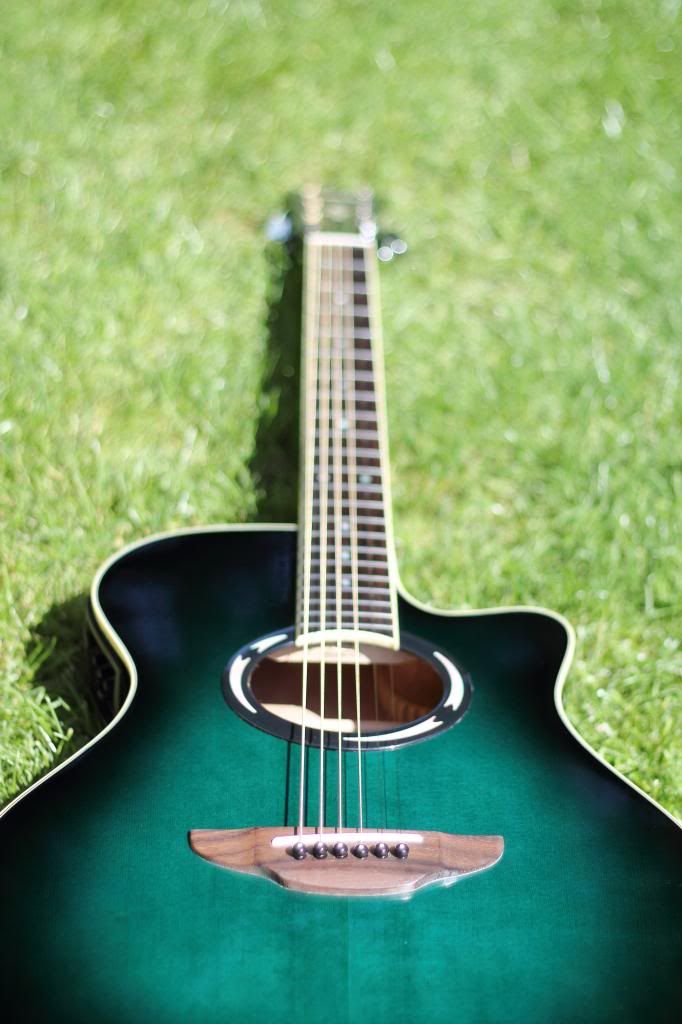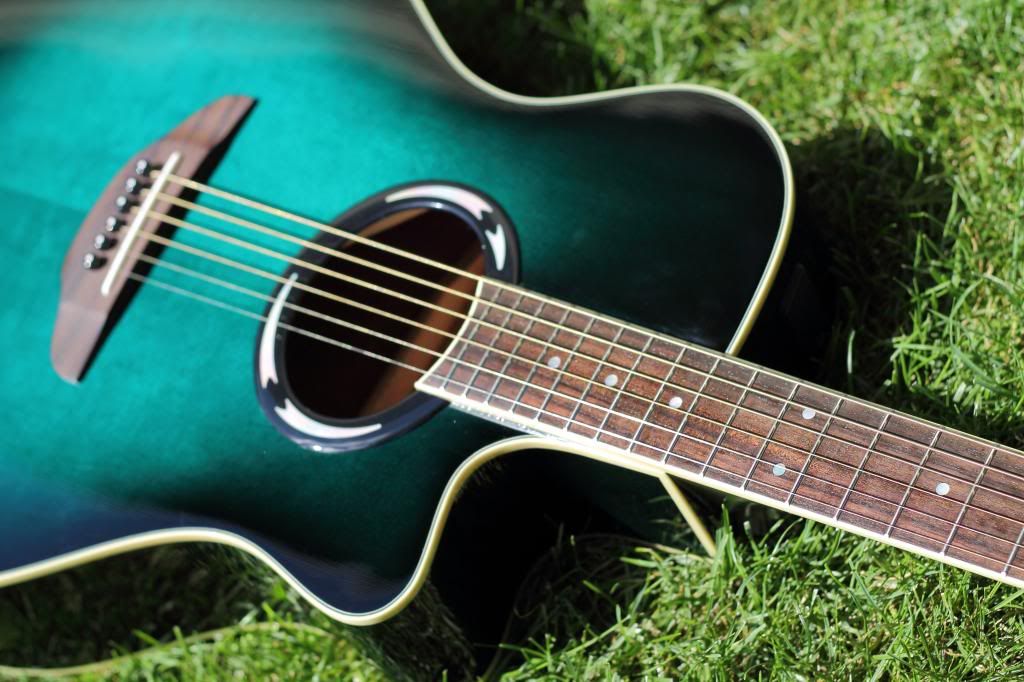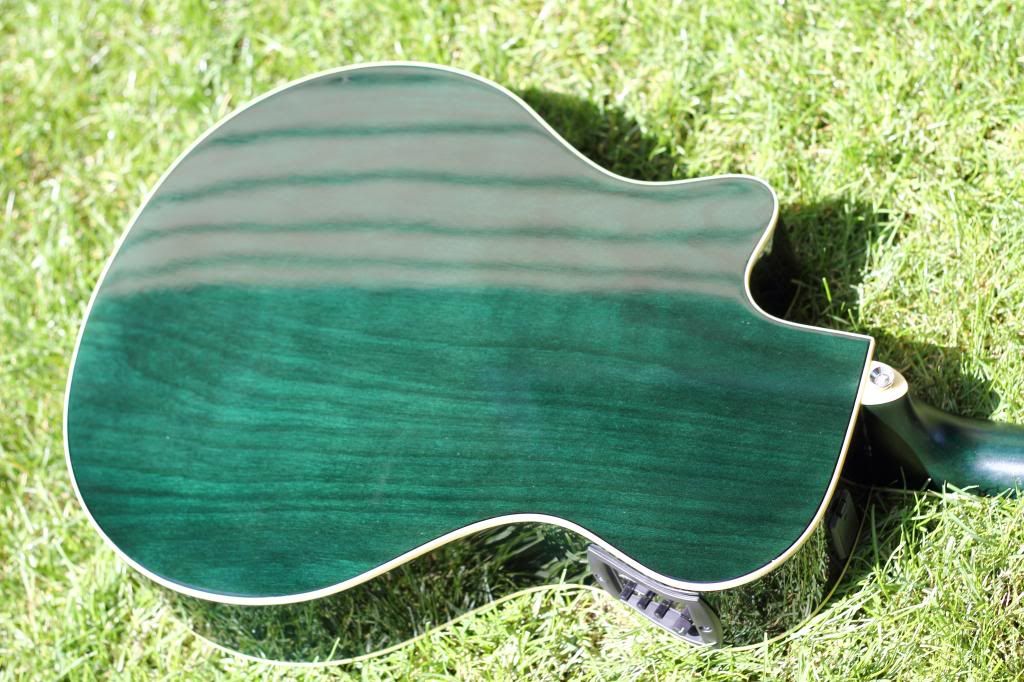 Satin neck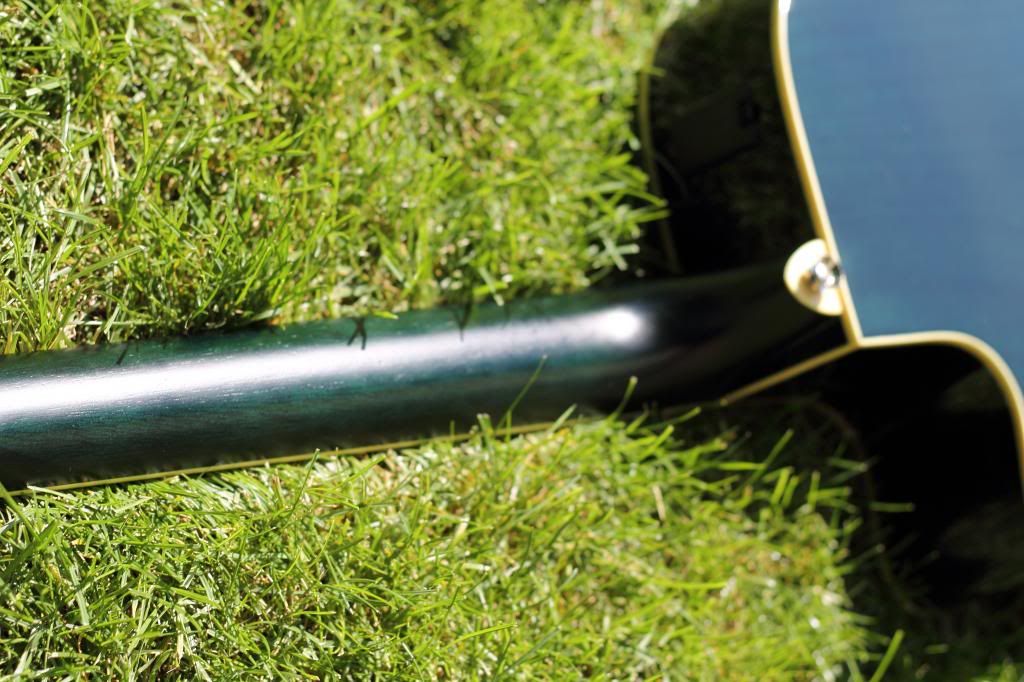 I was bummed because I realized the strap I got her didn't have a string to tie it to the headstock, and then I found this little beauty.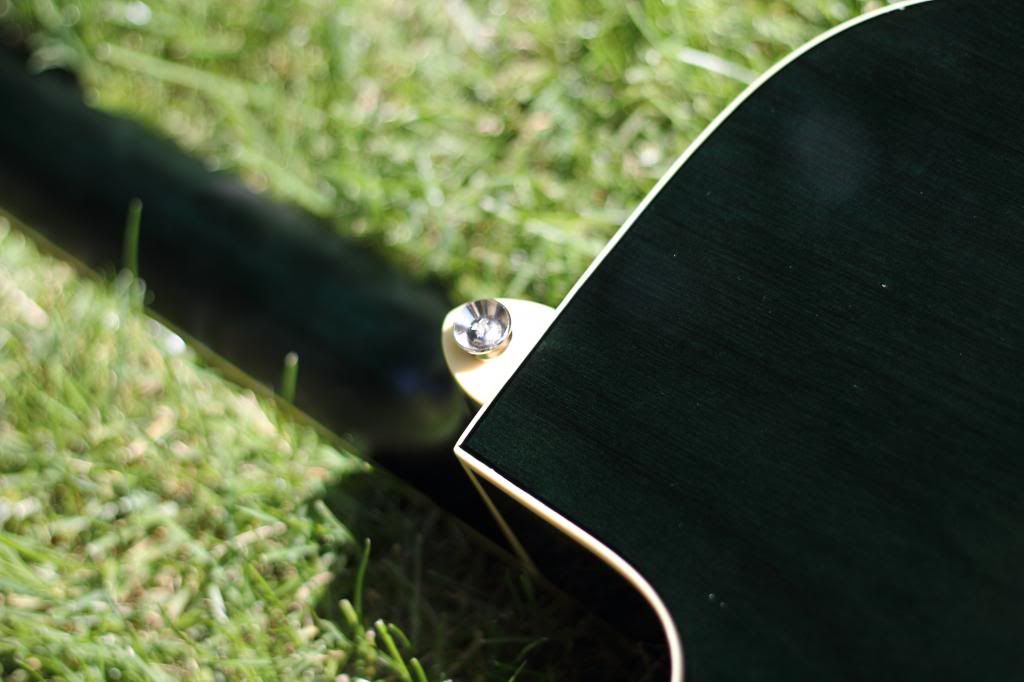 I tried a couple with the manual focus and they turned out pretty good.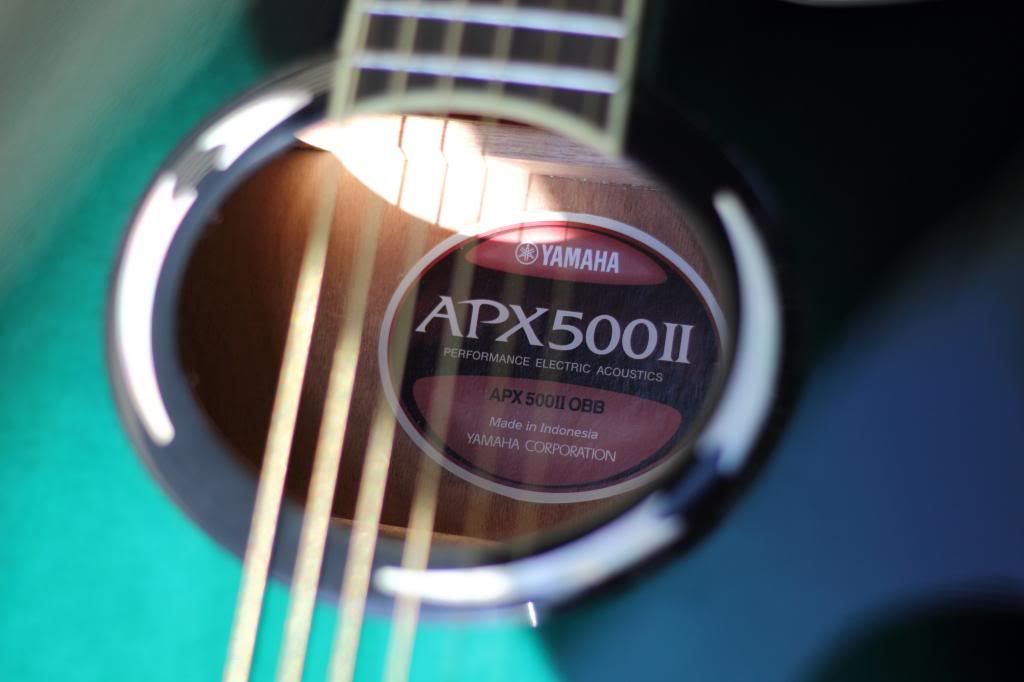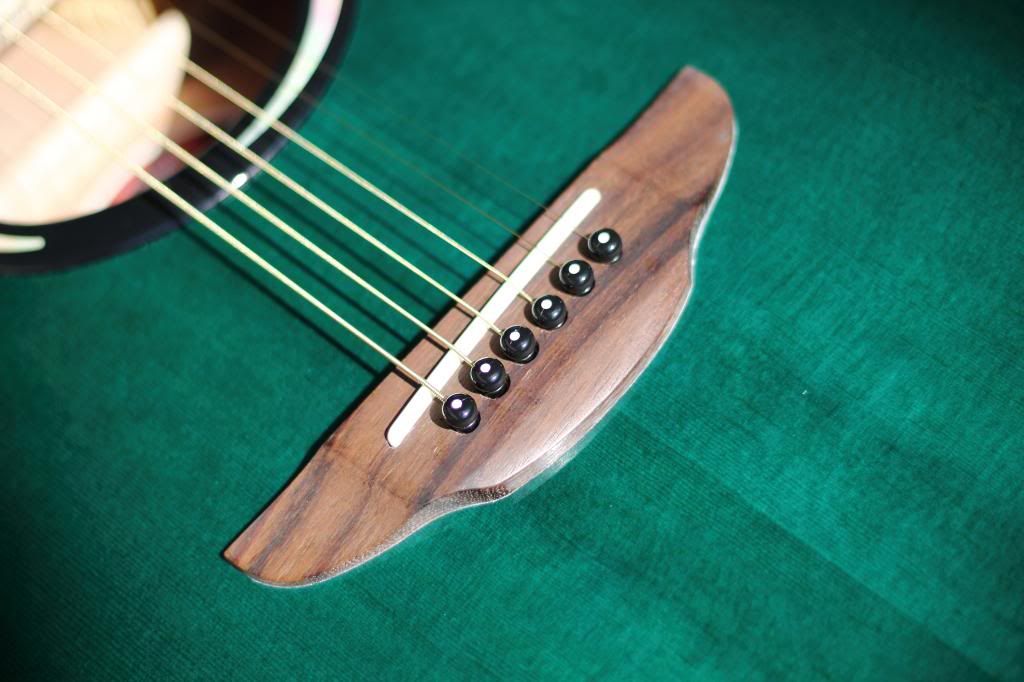 Next up is my dad's 25th Anniversary CU24. I was off today so I borrowed it for the afternoon. I'm pretty sure it's been seen here before, but I thought I'd take a few more now that I kinda know how to use a DSLR.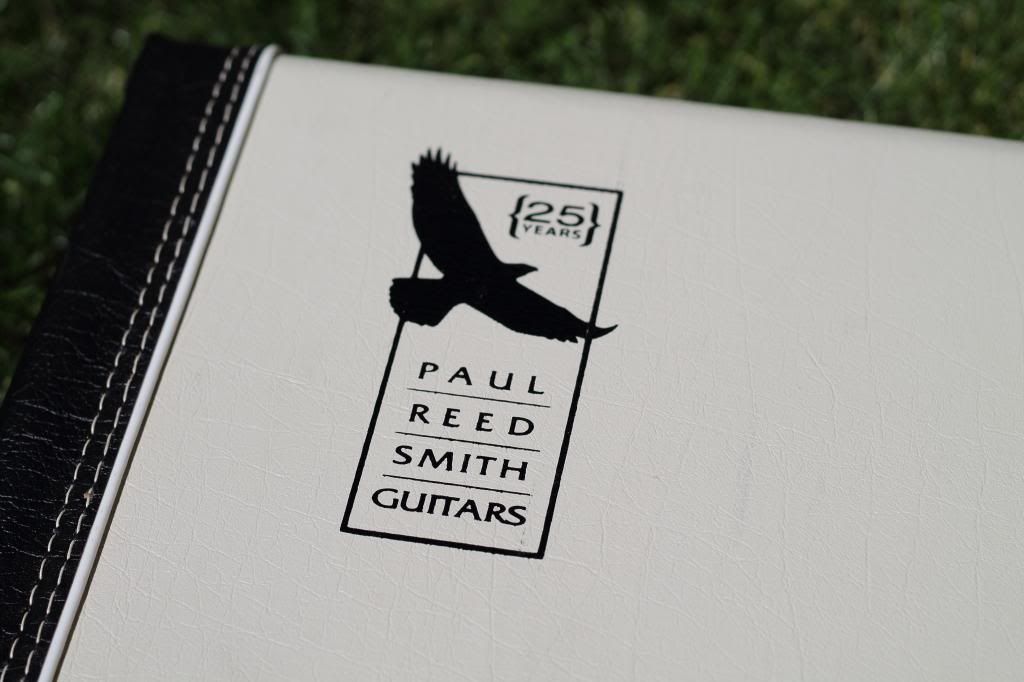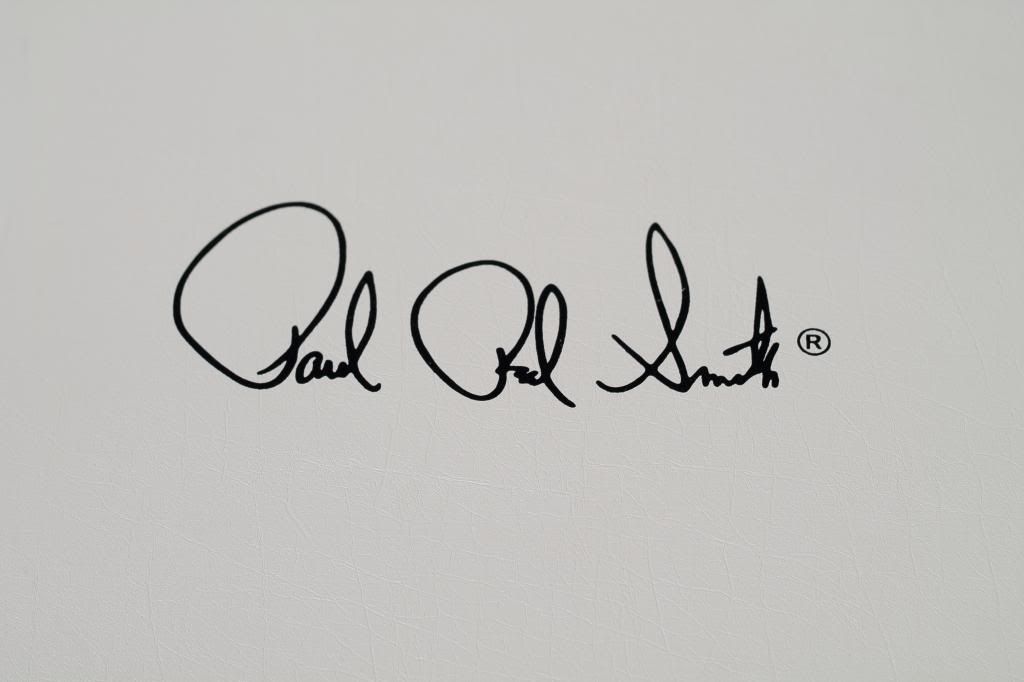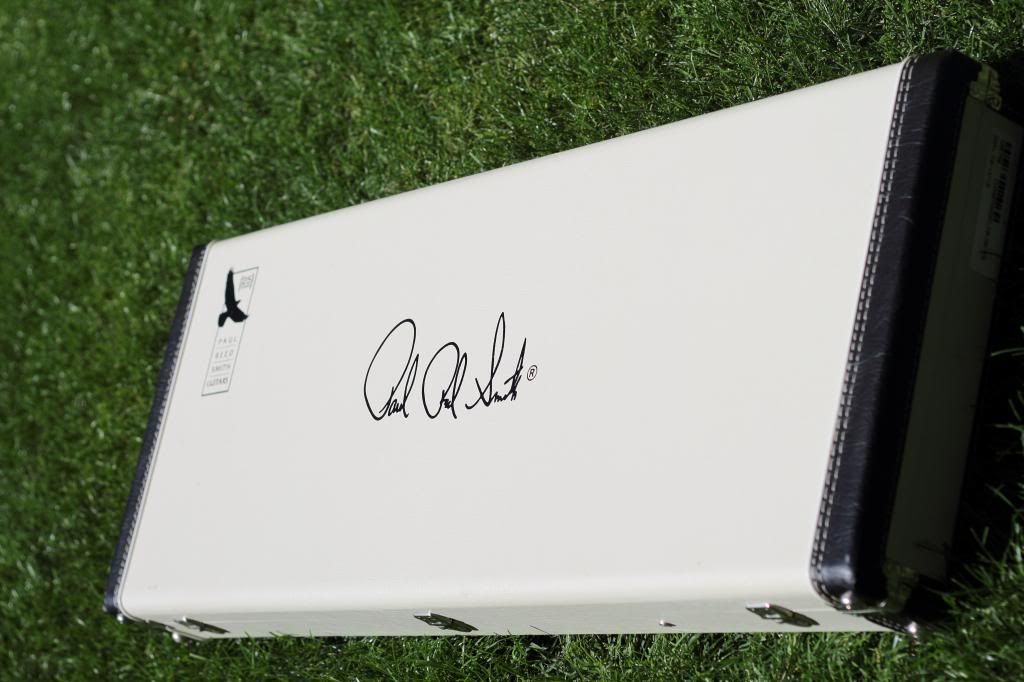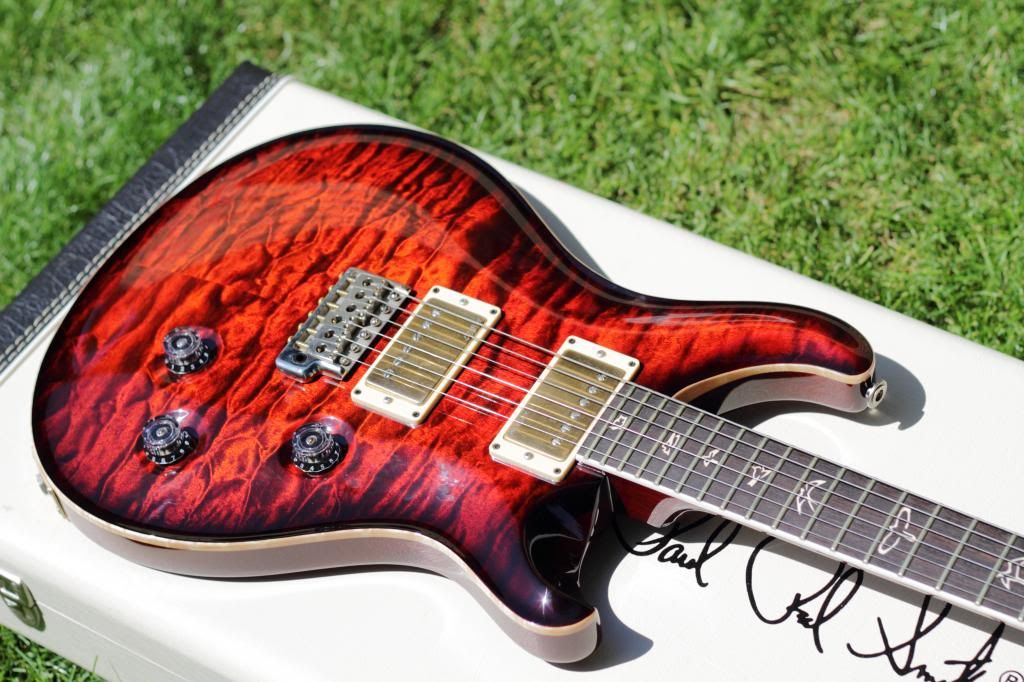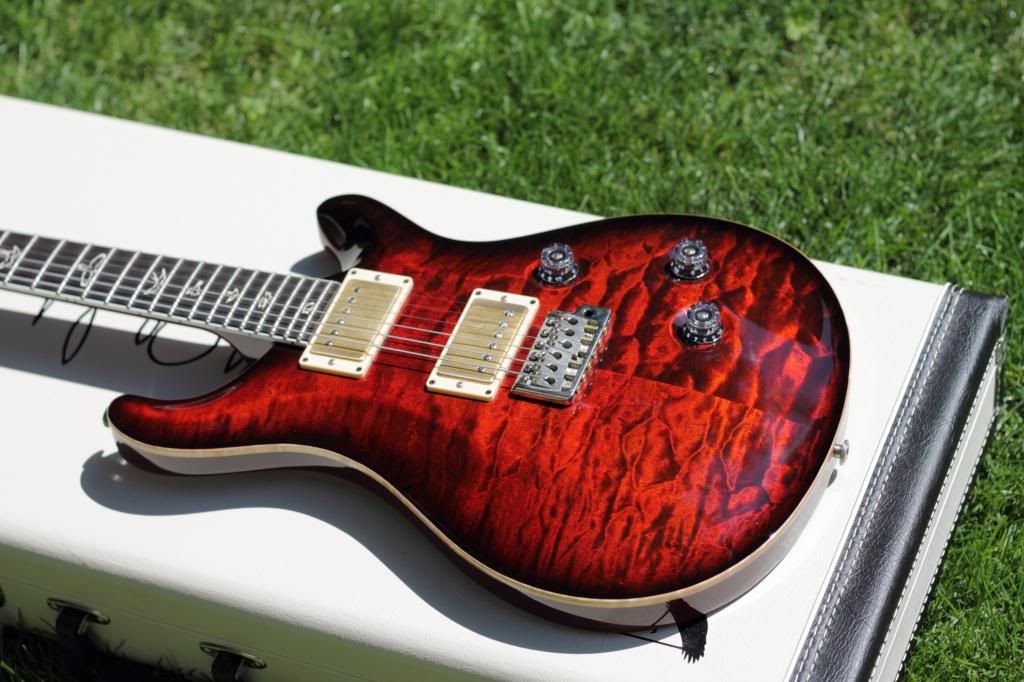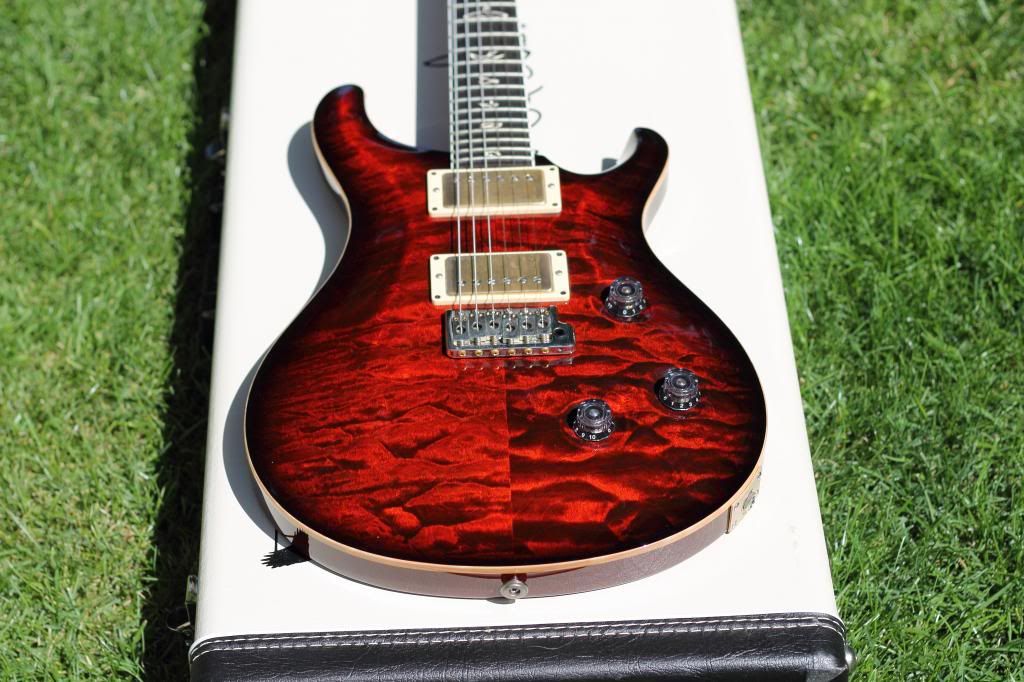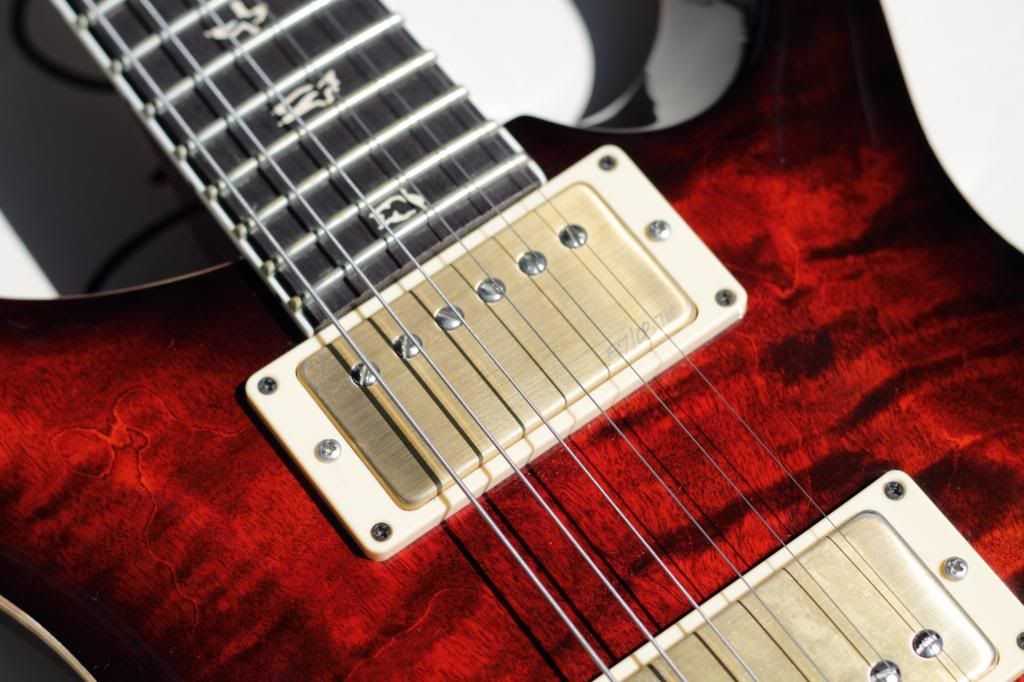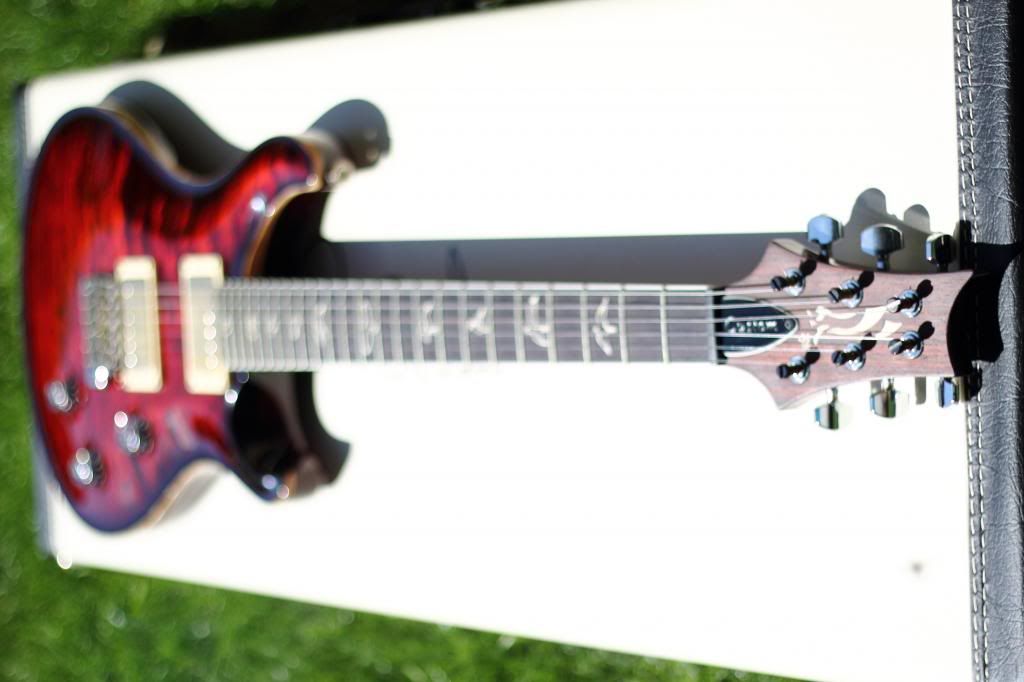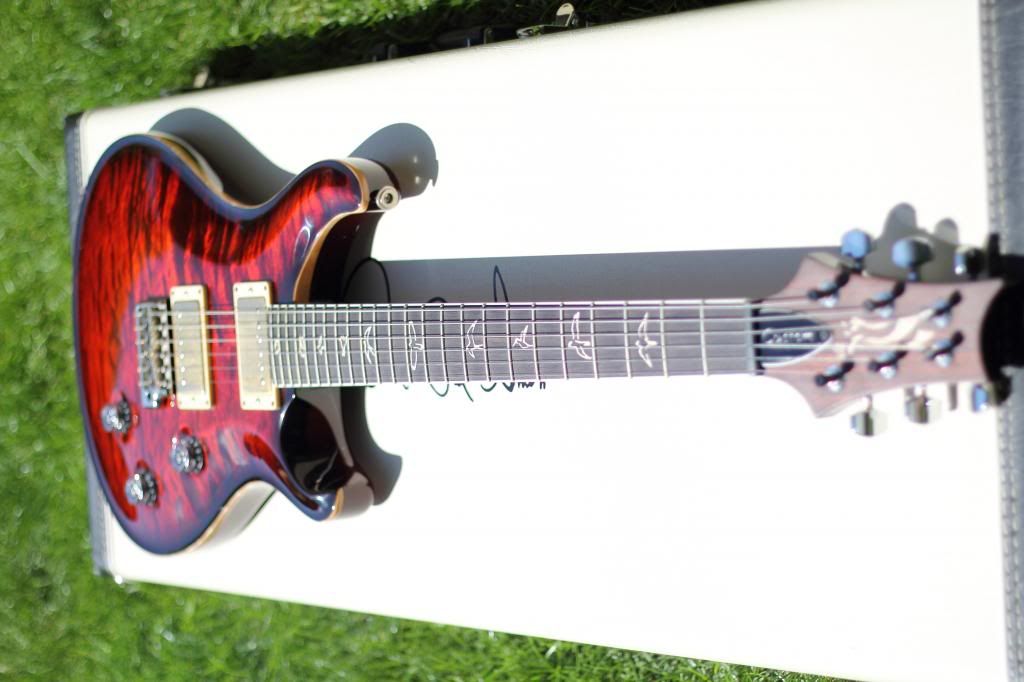 Flamed maple binding.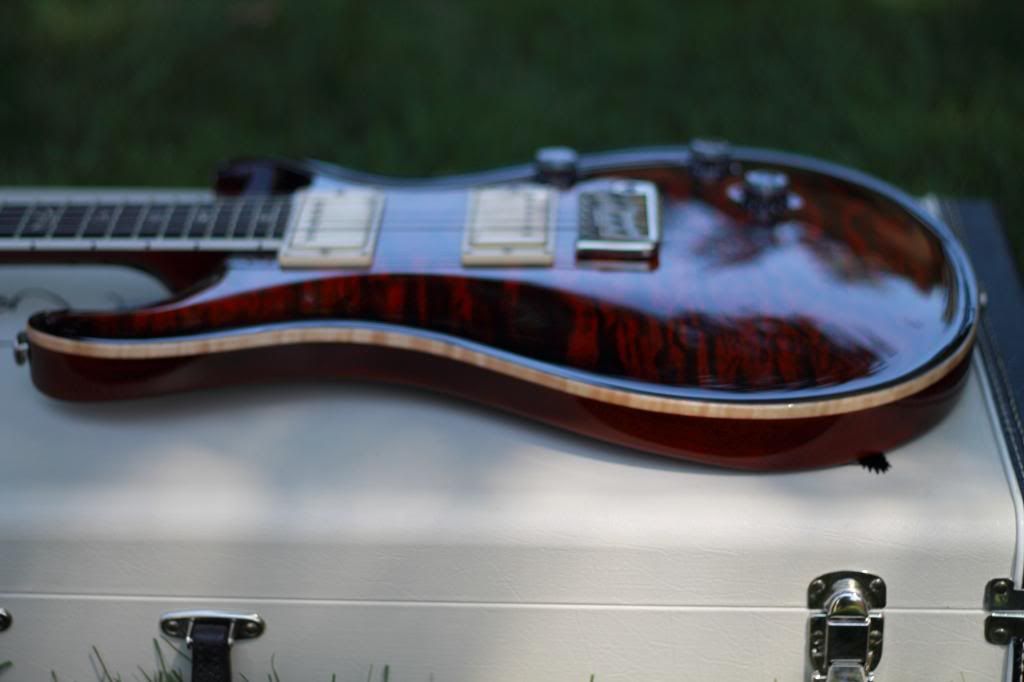 And finally, my lowly LTD Xtone PS-1. My other guitars right now are a bone stock RG8 and pickupless Strat, so this is all I've got that's particularly interesting at the moment.
It's an older Korean model. It's a little banged up, but it's been with me for most of the shows I've played, and it plays and sounds great. It's currently got a 57/66 set that I put in one day to try out, but those are gonna go in my Strat with an SA-X in the middle, and this is gonna get an 81 I have lying around and something in the neck, not sure what yet. Gloss black is really hard to shoot.