I scored these recently. My friend turned me on to some of the fantastic guitars of the 80's. So as I was browsing Craigslist late one night, I came across this bass. Guy was asking $200 for it, or trade for a Pignose amp....
Guess who just happened to have a Pignose amp buried in his closet?
This guy.
Even better. The Pignose amp was given to me. So this bass was a steal.
Sort of beat up, but that is okay. It plays wonderful. Cleaned it up and did fretwork on it. Super low action with great tuning stability. Might refinish it later so I can sand out the dings.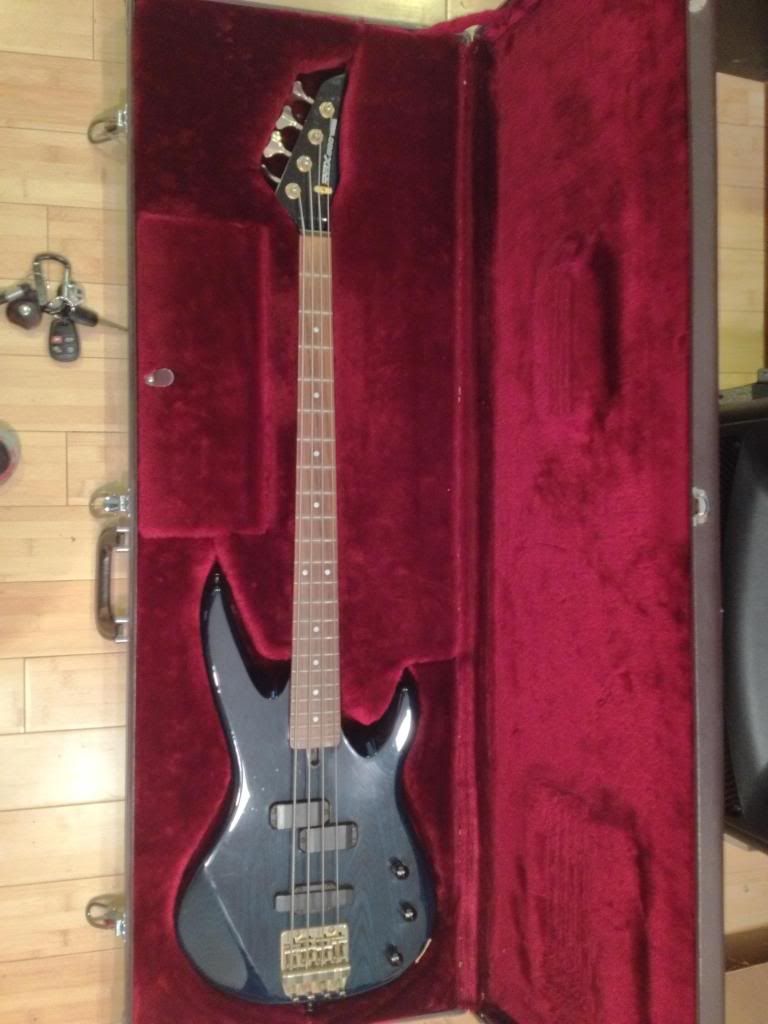 After grabbing the bass I had to find a guitar version. I think Greg snagged the black one I was looking at on ebay. His looks killer. Anyways, I found one online and snagged it for a decent price. Got it in a few days ago and have been cleaning it up. Still need to do a little fretwork on it, but it plays well as is. Absolutely loving it. Threw a PAF Pro in the bridge for the time being, but I think I'm going to replace it. Finish is really cool and the bridge is baller as hell. Can't believe I haven't had a trem guitar in so long. I've missed it.