Matt was right. I went on craigslist and ended up with a classic guitar the same day. Truth be told, I had seen this thing a while ago, and had emailed him before, but something about today gripped me, and I knew I must have it.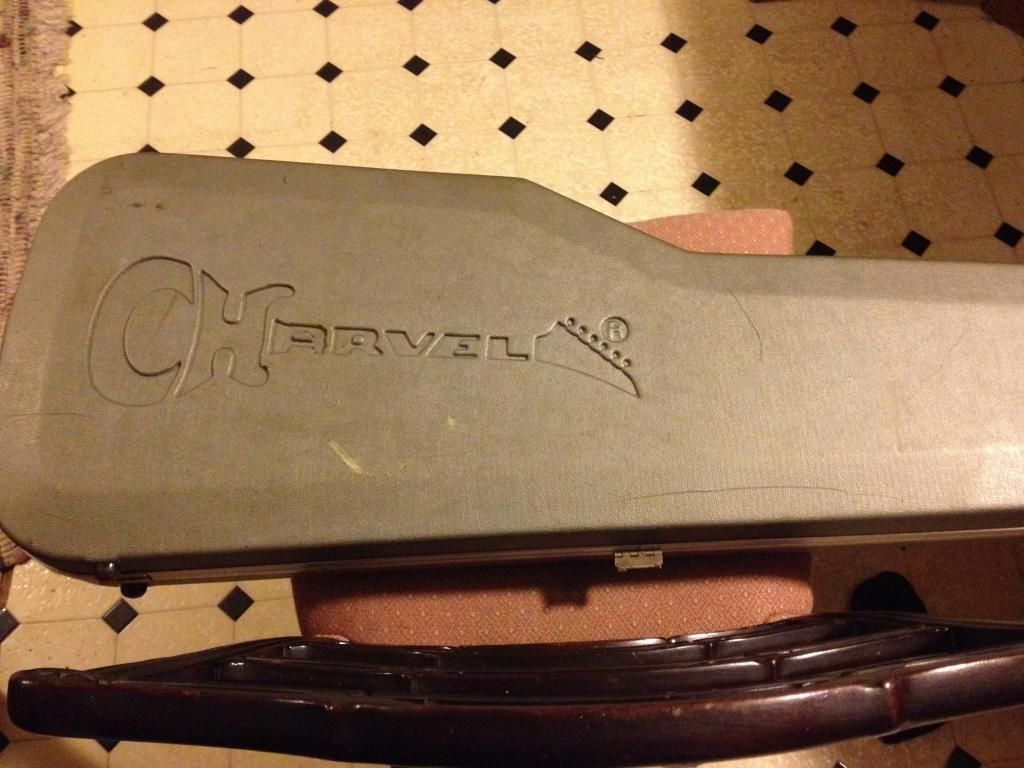 Awww yeahhh. Non-recessed floyd goodness.
Offical Seal of Awesomeness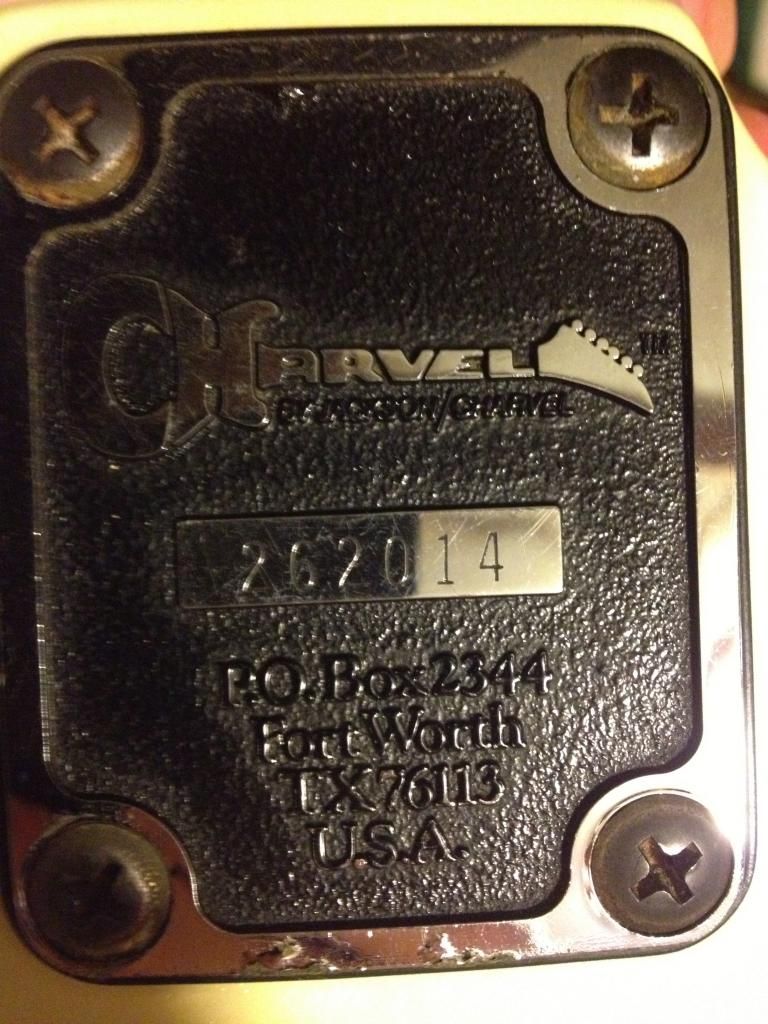 Sexy couple photo, made somewhat less sexy by my tied back hair, a result of a weird urge to take nearly a foot off the length a couple months ago.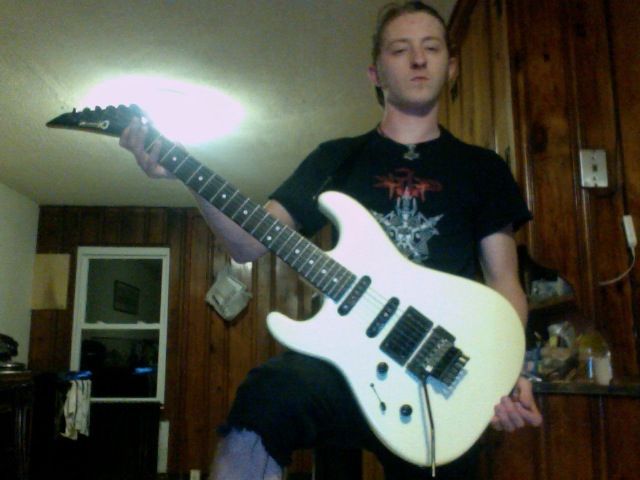 Straight up chuffed(that's right, I know what it means). God damned Charvel Model 3. At first I was really let down because I thought it was a neck through model and off white, only to find out it was bolt on and pearl white, which means it's faded to a very pale yellow and sparkles a bit, but I got the price lower, and after a simple tune up and a little jam I can't deny that it's just such a solid player. I love how the JT-6 functions, and it's probably the coolest looking trem I've ever seen as well. I do like playing on the non-recessed bridge a lot bigger, since it's much more familiar coming from Les Pauls and Tom bridges. Why did this stop being a thing? The biggest surprise was how much buckle rash there was:
Practically none!
The few issues with the guitar, besides the slight difference in color to what I thought it would be, which who cares, is the pickups. It was advertised as having J200 jackson single coils (awesome stuff! Right guys? Guys?) and a PAF pro. It actually has Jackson J100s and a Duncan Invader, and holy shit are they unbalanced. The Single coils also happen to not have any springs holding them up, so they're low. The guitar needs a good setup to work out the kinks including a slight bow in the neck and an unlevel trem and a few bit parts over the next couple week, which I feel really won't be a problem.
Despite all this, the guitar sounds HUGE on the bridge, and has a reassuring weight to it, especially for something advertised as a basswood body.
This was a spur the moment kind of thing, and a few things surprised me in a not too pleasant way at first, but how do I feel about it overall?
Oh yeahhh