I was perusing craigslist a couple days ago and I came across another gem (not Jem
). I made the trip today, and I picked this Charvel Model 3 up dirt cheap.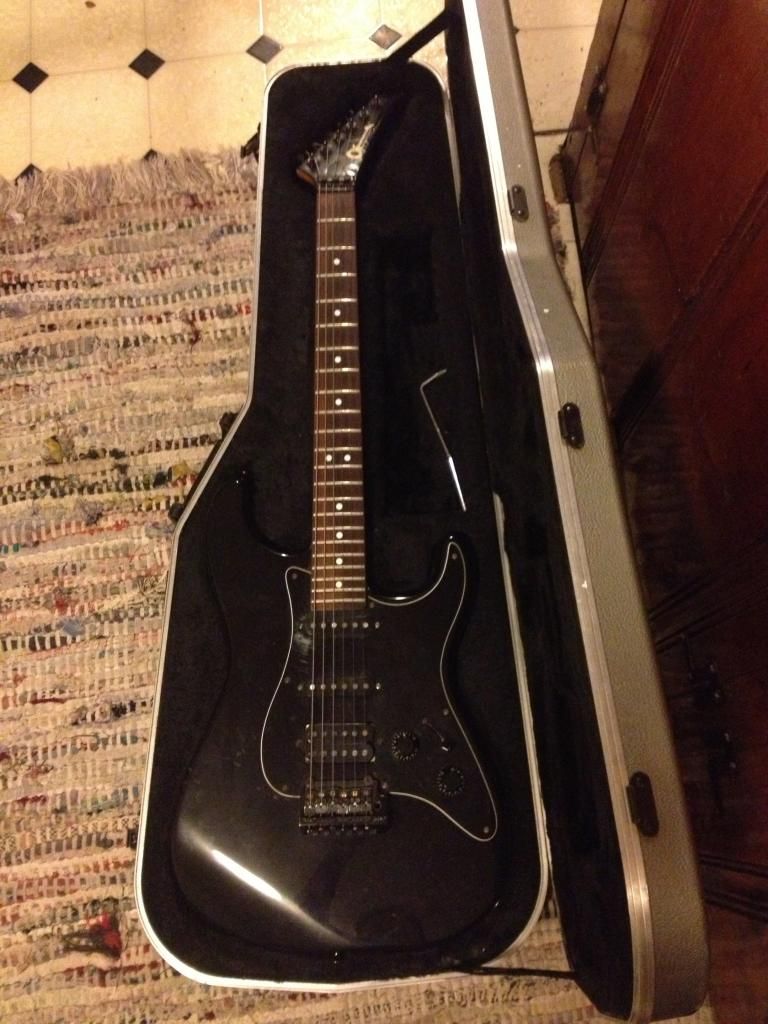 Please excuse the bad iphone pictures.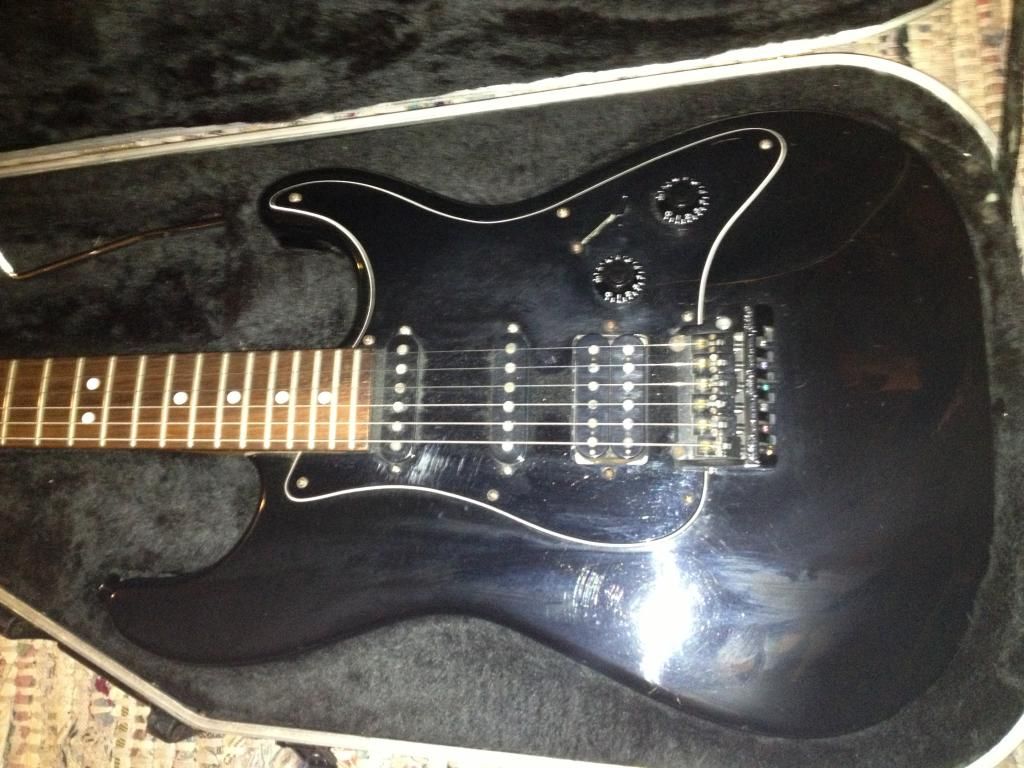 It's got that TM logo goodness, and the weird behind the nut locking mechanism, which I actually quite like on my other model 3.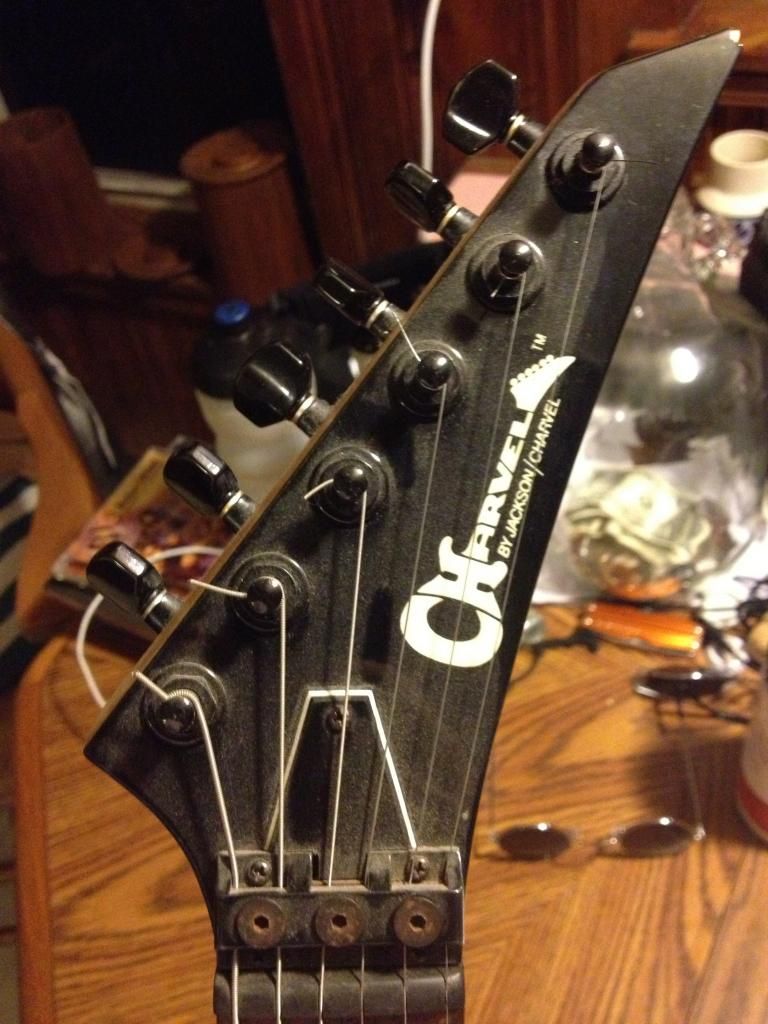 Behold my table of doom.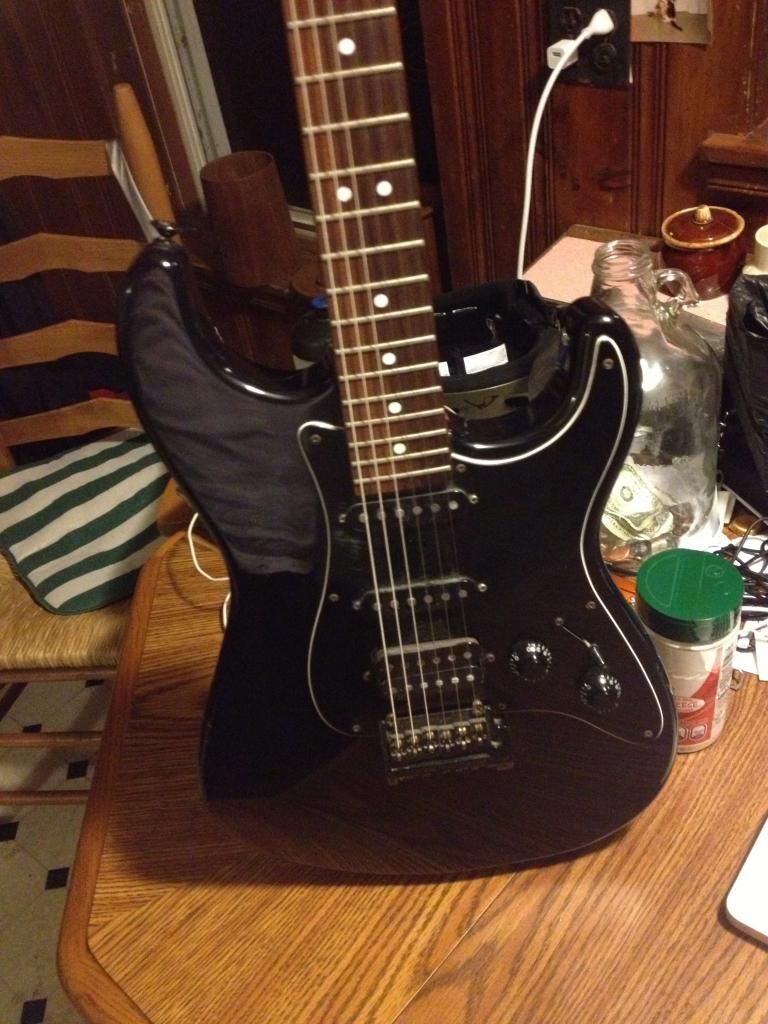 It's admittedly not the most desirable year, being a 1986 with the pickguard and non-floyd bridge.But it plays well, and it's SUPER resonant, easily passing the g-string test, and you can just feel the vibrations through the whole body.
It's got a super weird-looking Khaler trem on it.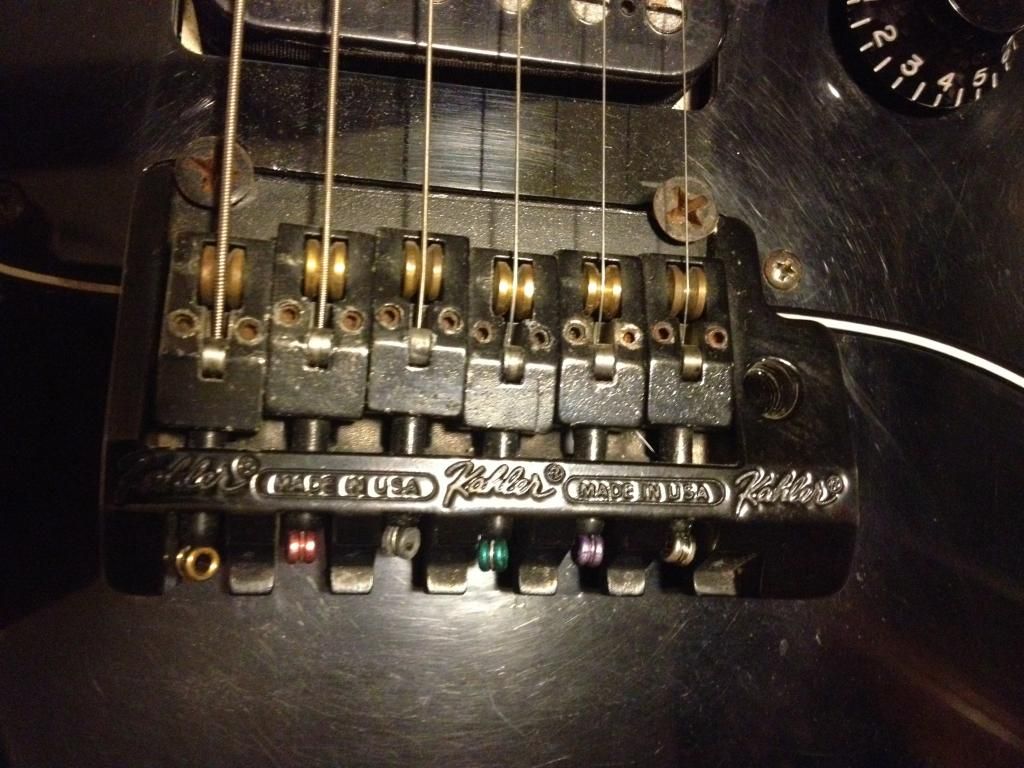 The trem is basically a fender-style fulcrum with a lot more mass to it. I plan on swapping it out for a floyd rose as soon as I can find a good deal on one. It plays well, and it's probably going to end up being my down-tuned guitar.
And the best part? Stock JACKSON pickups. For all that shreddy thrash-death goodness.
Hellz yes.