So, I dug the Yamahas I got recently so much that I decided I need more. Original thread.
NGD x2 - Yamaha RGX610M and RBX800
Found this one for cheap because of the paint job. Which isn't as bad up close as I was expecting. Still.....refinish soon. I need something more obnoxious and bright! Suggestions are welcome!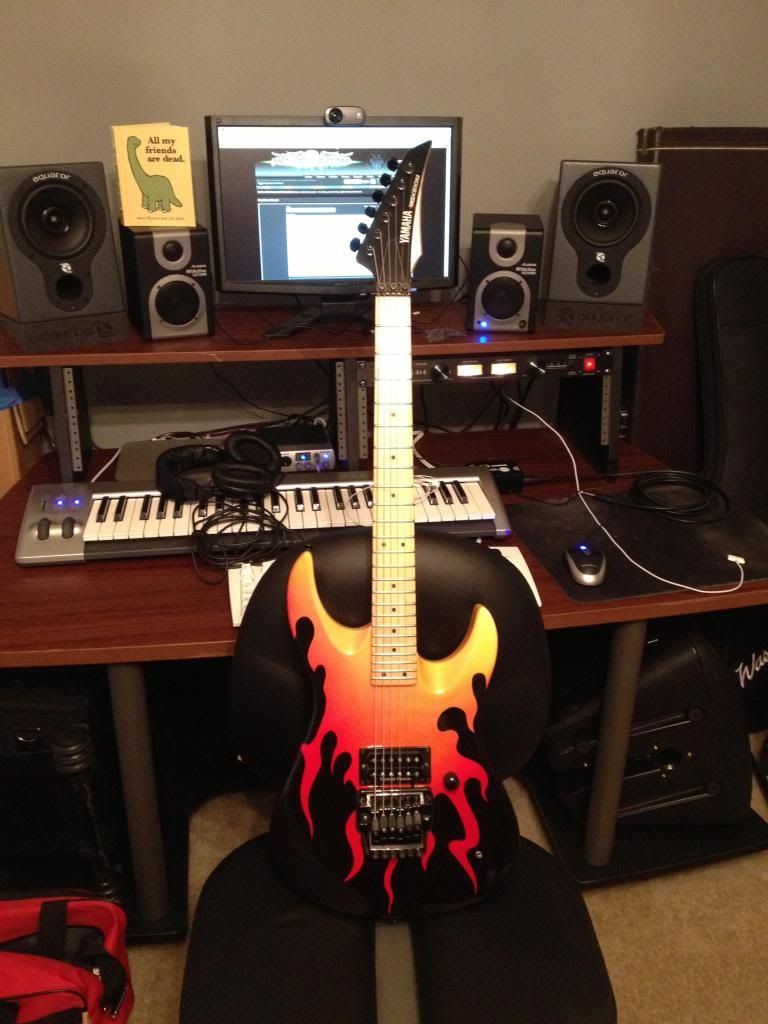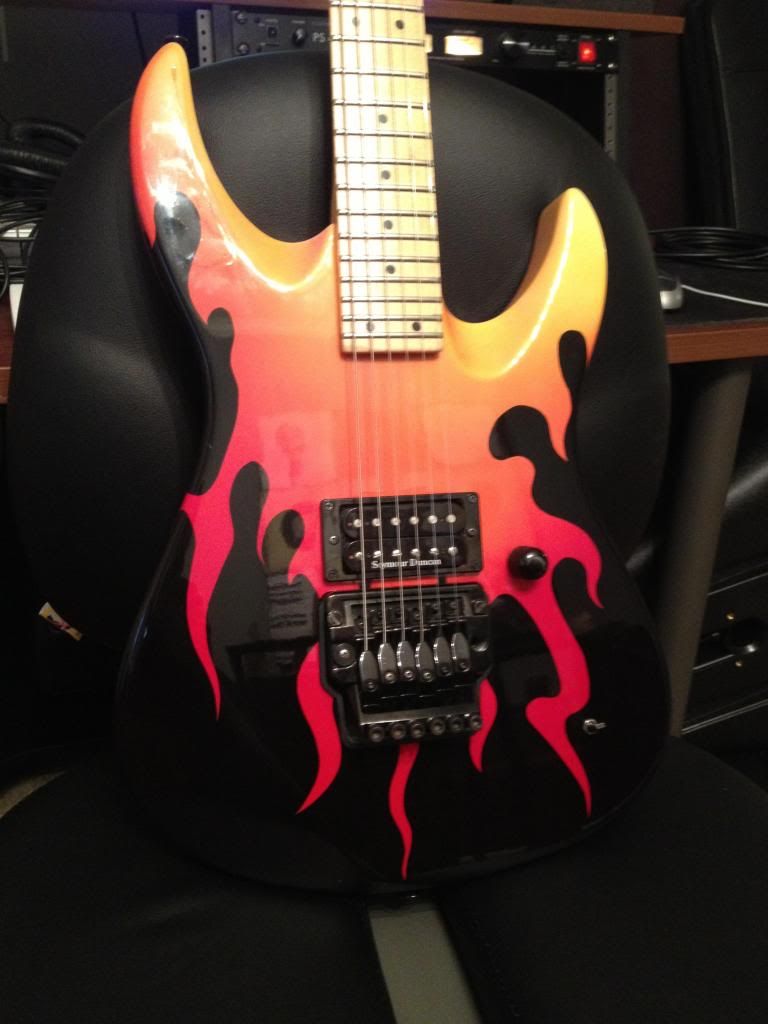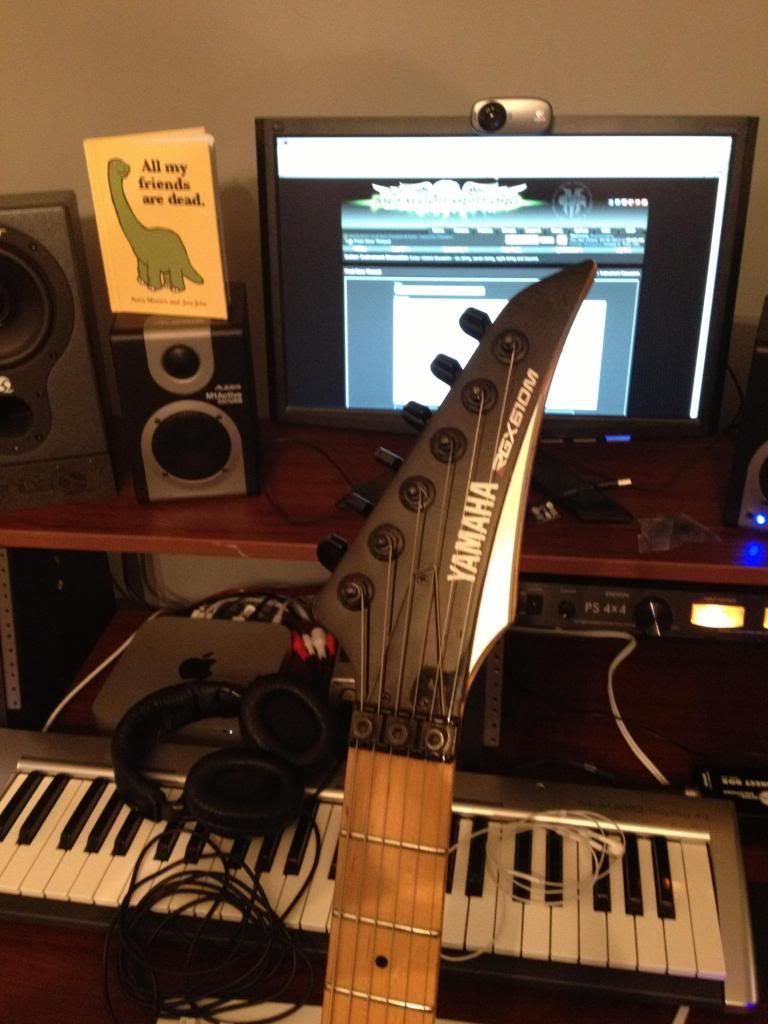 Sibling shot during the hot rods restring.
Another Yamaha NGD coming soon.
Edit: Specs!
Basswood body
Maple neck
RM Pro
Seymour Duncan TB11L
Blower switch