Speak o' the devil. She just showed up! Shit iPhone pictures ahoy!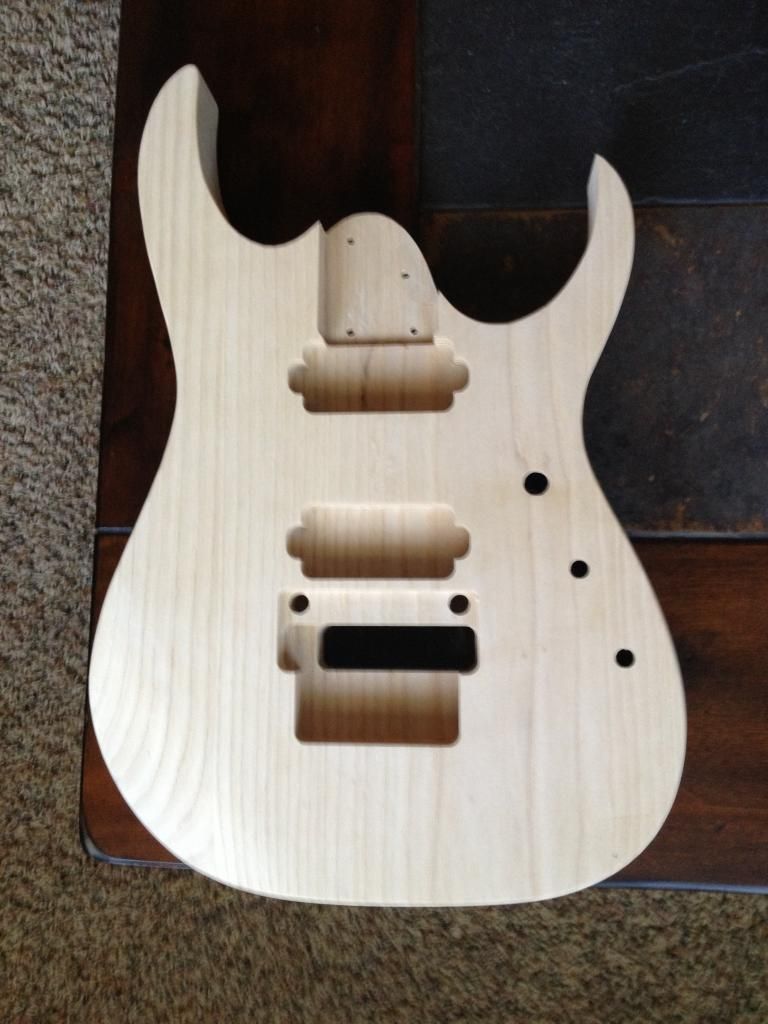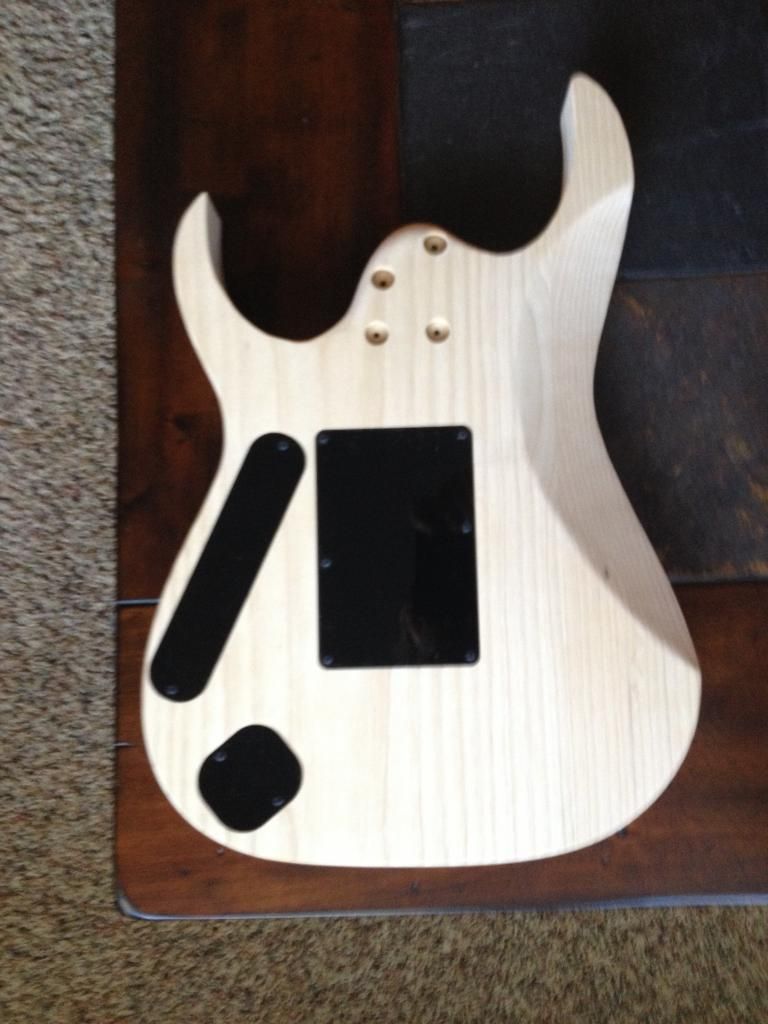 I'll include the original pictures Nate sent me too, since they're much better than mine.
I'm incredibly happy with it so far. Can't test a neck on it yet, unfortunately, but since I'll be ordering my neck from Nate as well I'm sure it will fit just fine. If anyone has any concerns or doubts about working with Nate, don't even worry about it. It was a very smooth transaction and he is quick to respond to any emails, and the quality of the body is fantastic. No rough edges anywhere that I can find and he even included the cavity covers and screws, which I didn't know he was going to do. He seems like a pretty nice dude, on top of everything. He was very apologetic that it went over the build time (by maybe a week?), and I hadn't even noticed that it had been longer than the quoted time-frame.