Went on ebay to buy some strings, saw this and couldn't resist. A 2007 Schecter Tempest Custom in Black Cherry: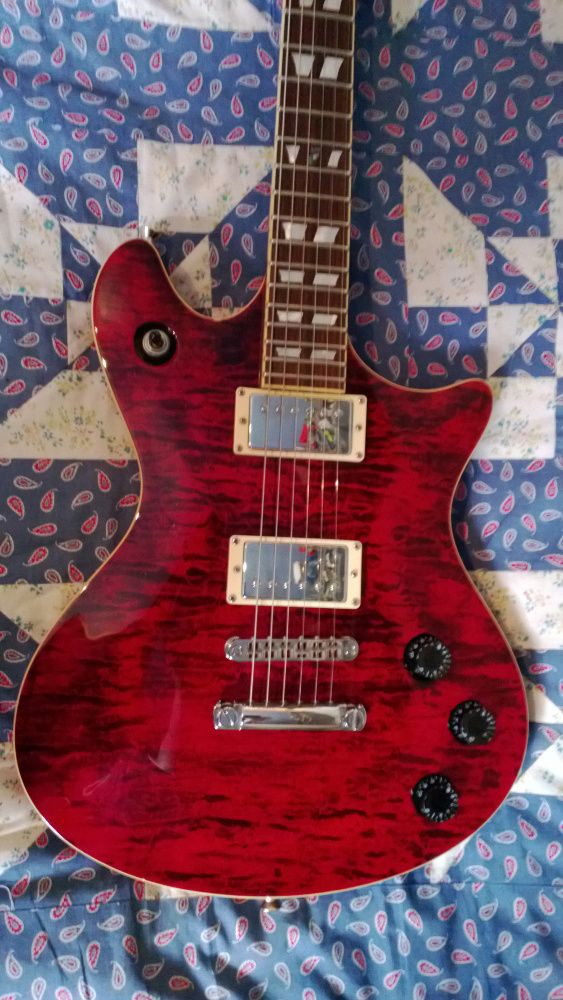 Mint apart from a 2mm round dent in the back edge and a load of little marks on the clear coat on the back that won't photograph, which I assume are from a belt buckle.
The pickups have been replaced with a set from IronGear - a Dirty Torque bridge and Blues Engine neck - that as far as I can tell are based on a JB and PAF. Decent enough for cheap pickups but they won't be staying.
And this one cost me....£250. Seems no-one else wants them...all the more for me then!