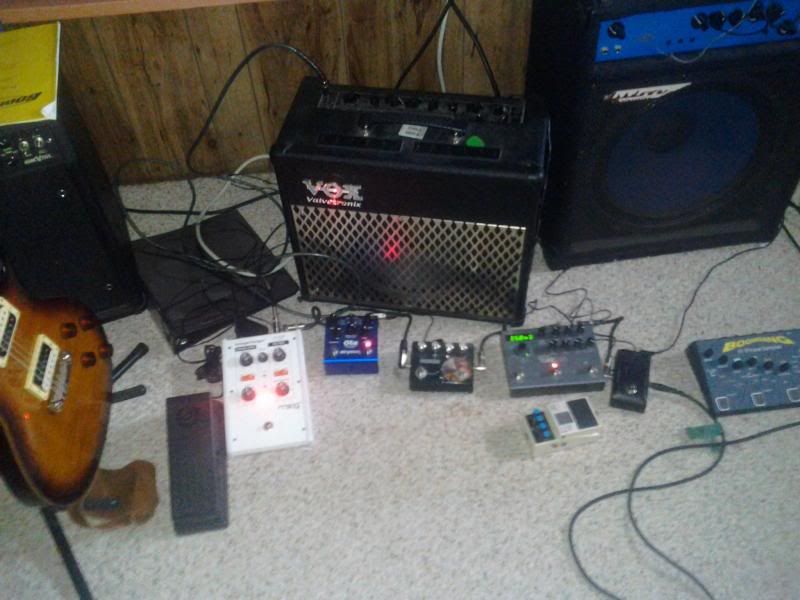 Picked up Josh's SE245, which is a really damn good instrument considering the price tag. Going to change the bridge so I can string it up with 12s and make it a super hard hitting rhthym guitar, likely going to change the pickups to something a little eccentric like gravity storms or evolutions.
Also picked up the storymon ola and timeline. Really couldn't be much happier with either, I nearly picked up a JHS panther instead of the timeline, as it made some very cool sounds I've never heard before, but the timeline is a lot more useful for what I do 99% of the time and had a reverse function, so I could move my dd7 into my bass rig.
Clips will come as soon as I can afford to retube my Mesa.