Craigslisting is bad for my bank account, but good for my stable. I wanted to get an undeniably 'metal' guitar to play balls out thrash on, so I was originally going to get a cheap ibanez and fit it with EMGs, and then I came across this on craigslist. Lo and behold I went and checked it out, liked it, and ended up leaving the shop with it for less than they listed it at. I also got it for a Greg approved price.
Without further ado, the terrible-looking photos. It's dark and raining here, hopefully I can take it outside in the fields to get a better set tomorrow.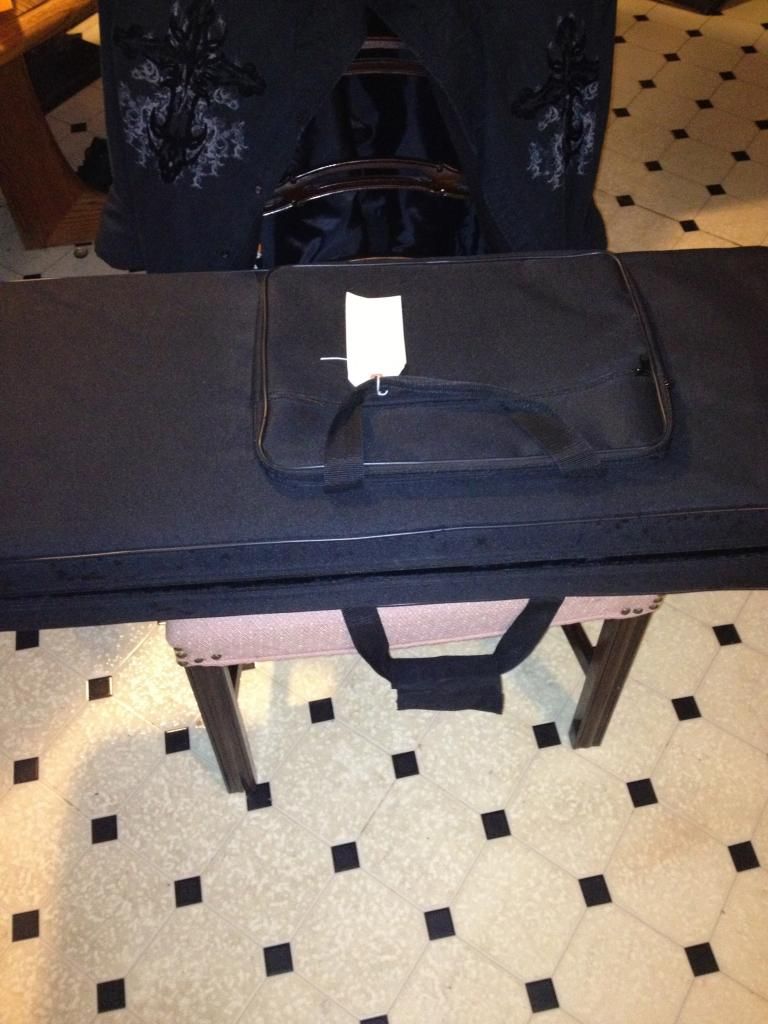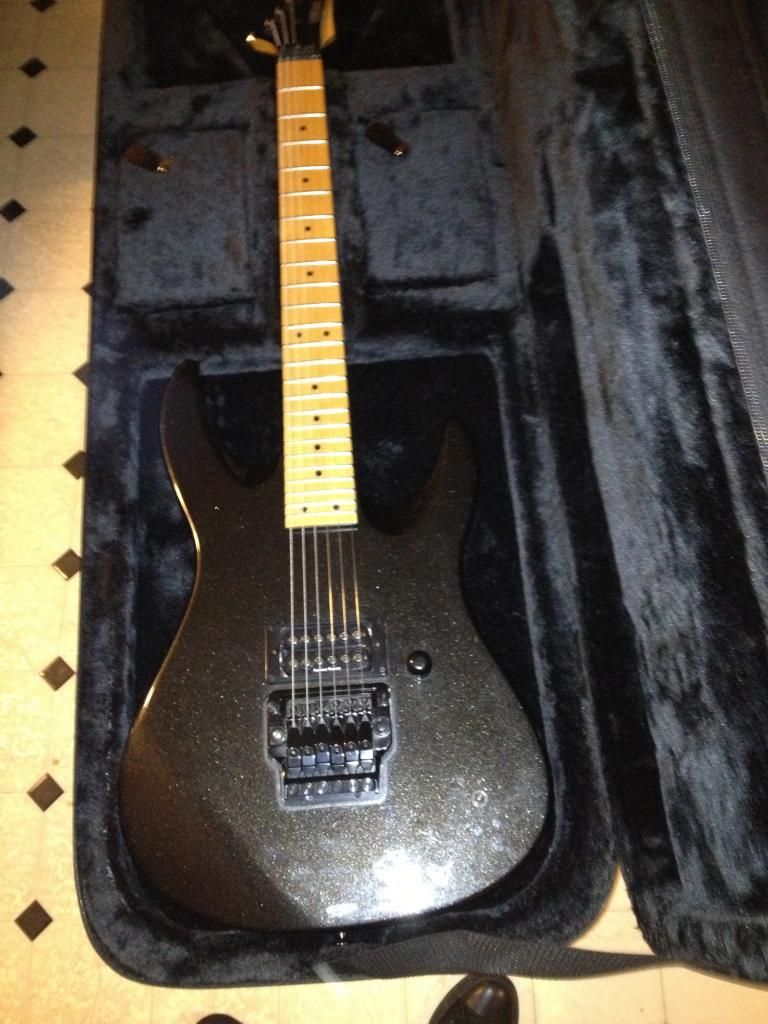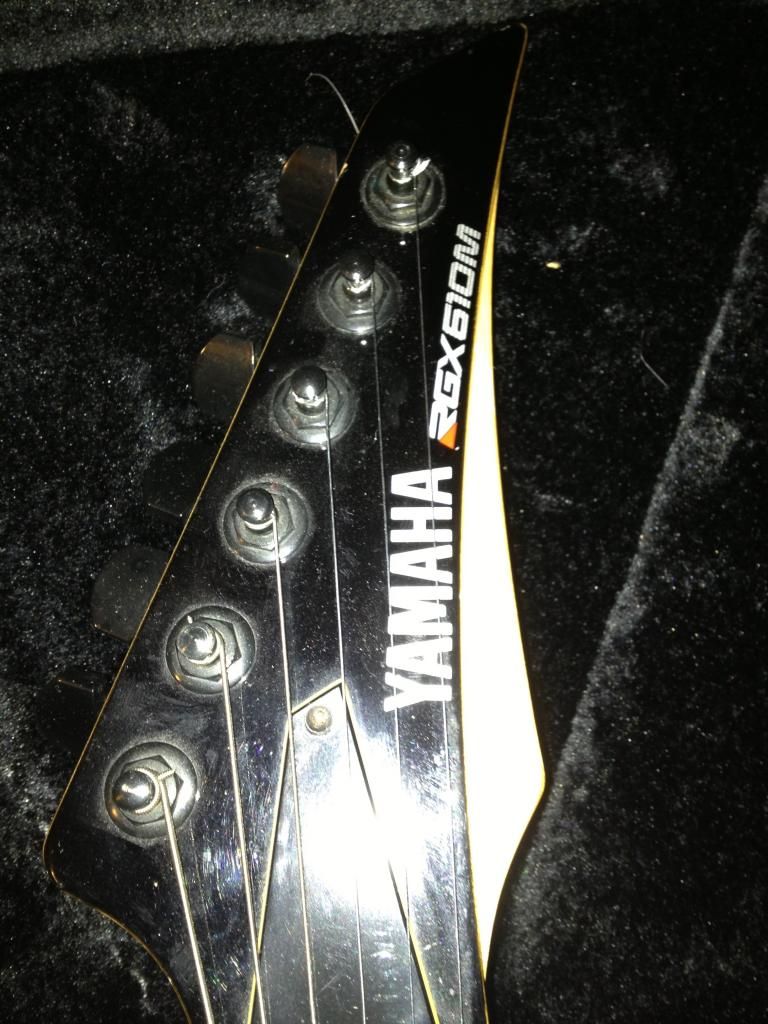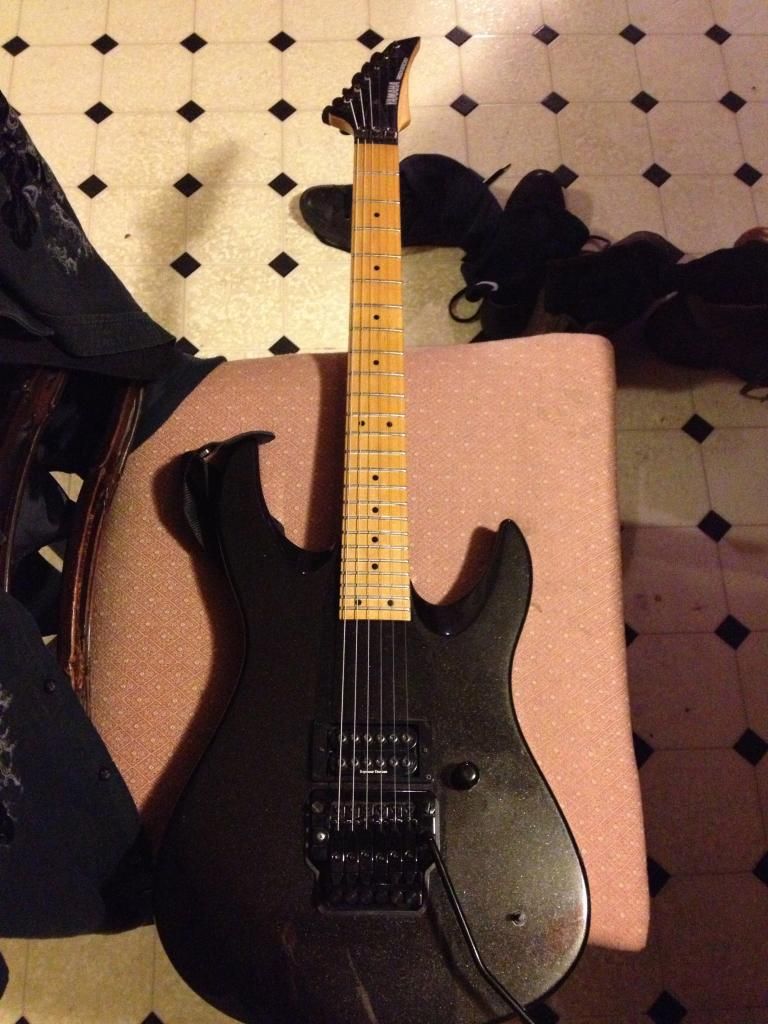 It's another RGX 610m! Played it for a while in the shop and at home so far, and I find it comfortable. It's a bit weird playing a 24,75 super strat, but it does make it sound closer to my Les Paul Customs, which I have an undying love for. The frets are HUGE, and barely have any wear, and the trem is just cool as anything. The NGDs that were posted a while ago had me on the lookout for these ever since, and now that I've found one, I see the hype. Cheap, high quality, and they just look cool.
My one gripe is this:
Fucking invader. It does not sit well with me. Its bassy and full, but doesn't have enough bite in the 24.75 scale for me. And whoever installed it also disconnected the three way blower switch, which I'm more than excited to get working again.
Everything else on this guitar is great though, apart from a bunch of dings around the edges of the body due to a quarter-century of use it's great. All the hardware is in pristine condition, apparently it was assembled using the best parts from two of these by a guy who had one back in the day and wanted another, so yay.
My plan is to get an aggressive, high output pickup with four conductors, and try to reconnect the badass blower switch, and if I can't make that work, EMG 81.
I will be getting better photos when the light is better.