So. One day in August before I work, I decide to go out and go to some local music shops to see what I could find. Usually, there aren't too many great finds for 7's around here. This day was different.
Passed this guitar, look at it, 7 strings? Okay. Hmm. Single coil in the neck. Interested. $275 with a case? Sold.
Turns out to be this guitar is a 2005 Schecter 007 Elite. Black Cherry.
Sorry for the bad pics, I used my friend's camera phone before remembering my mom had a decent camera.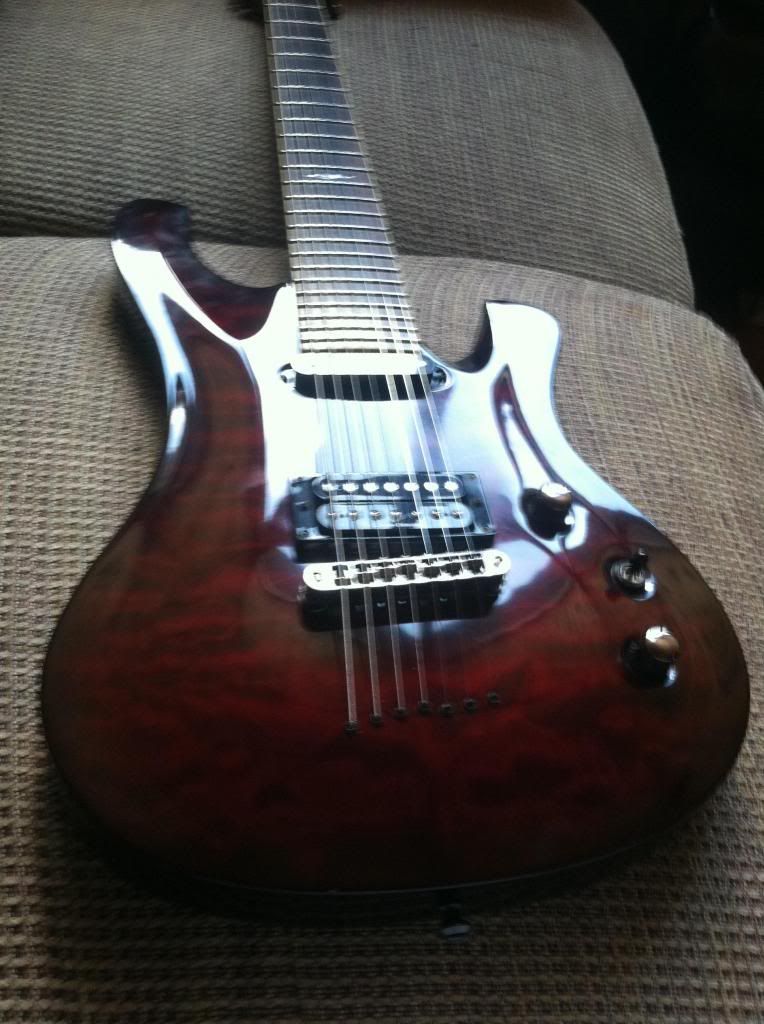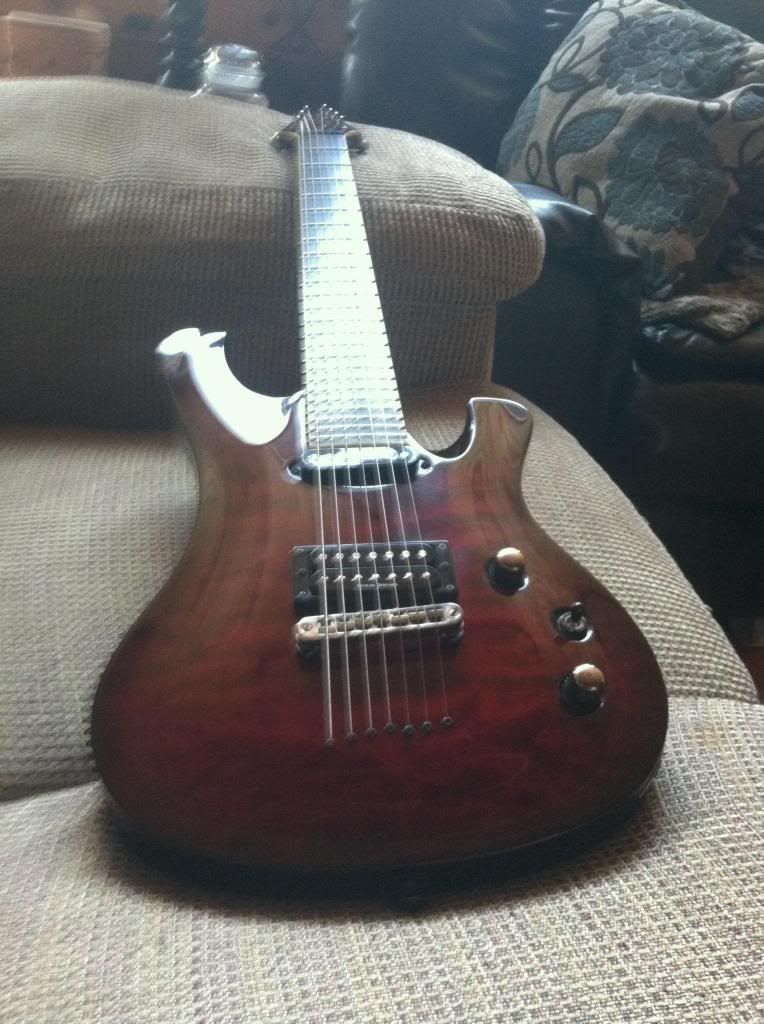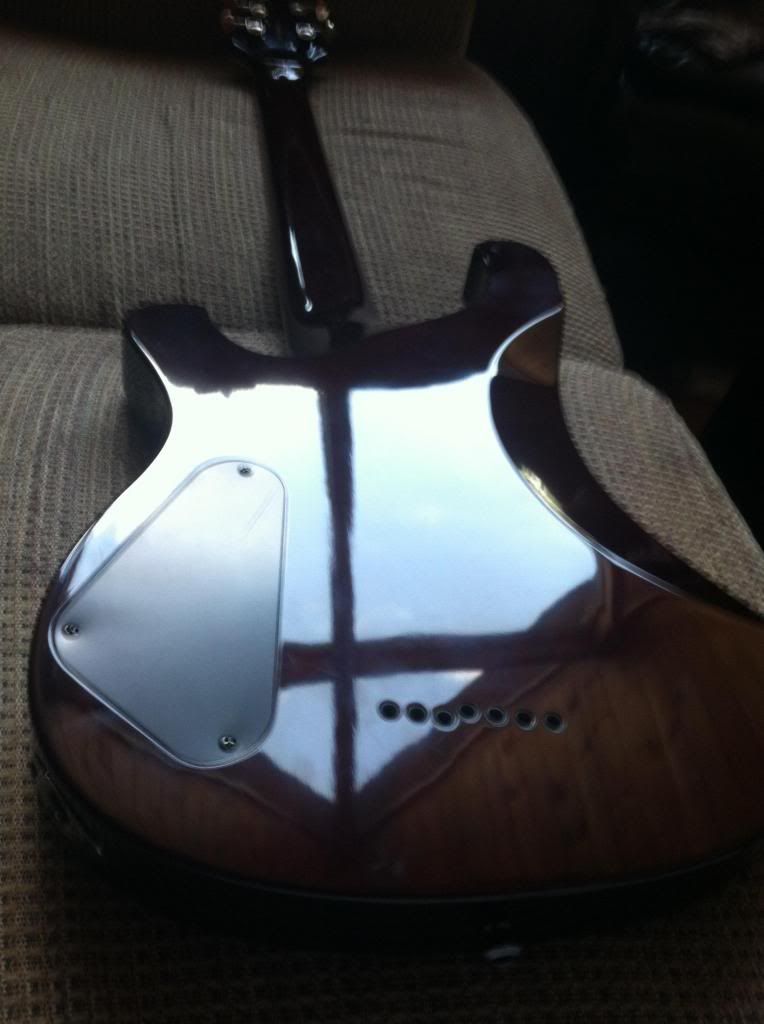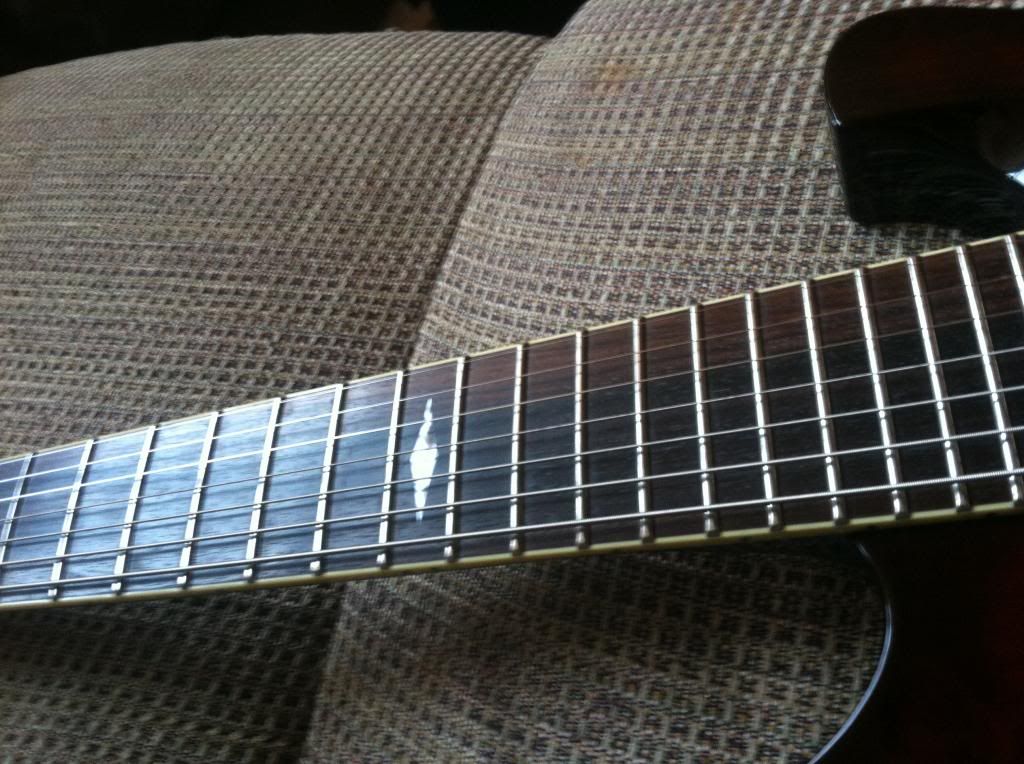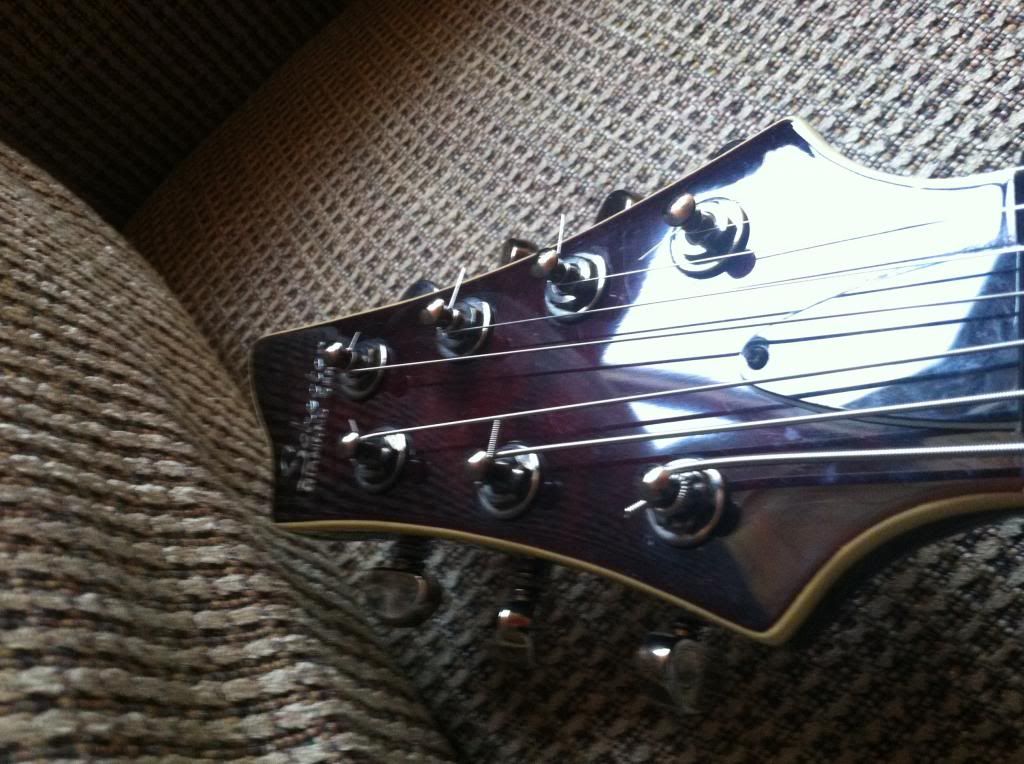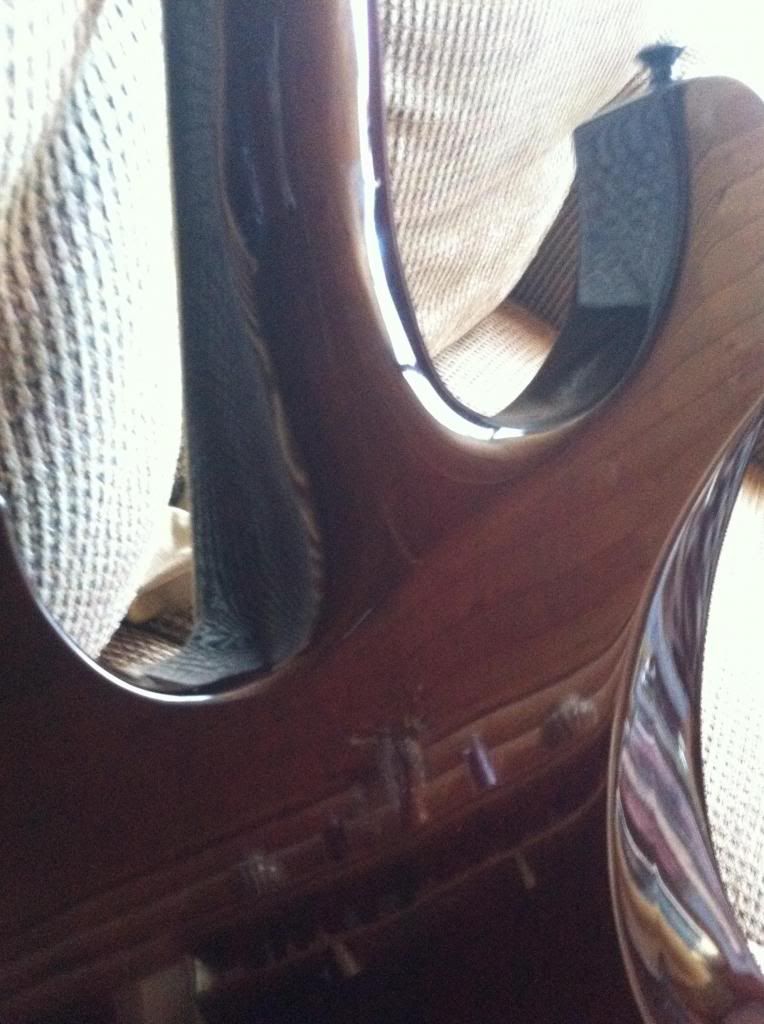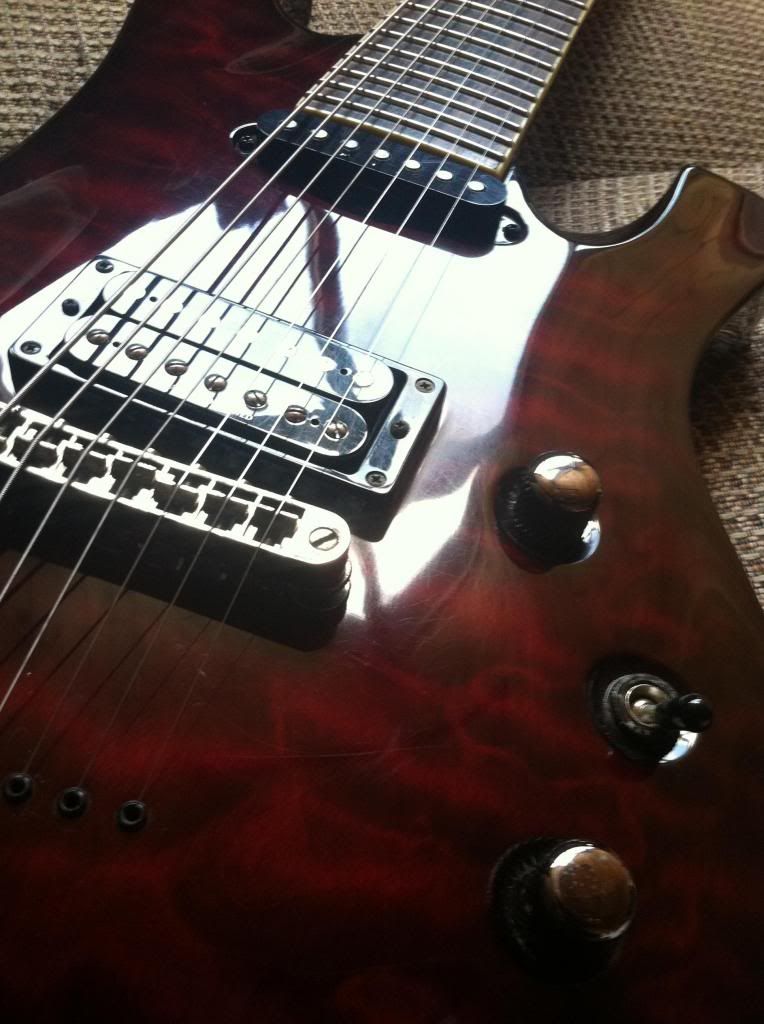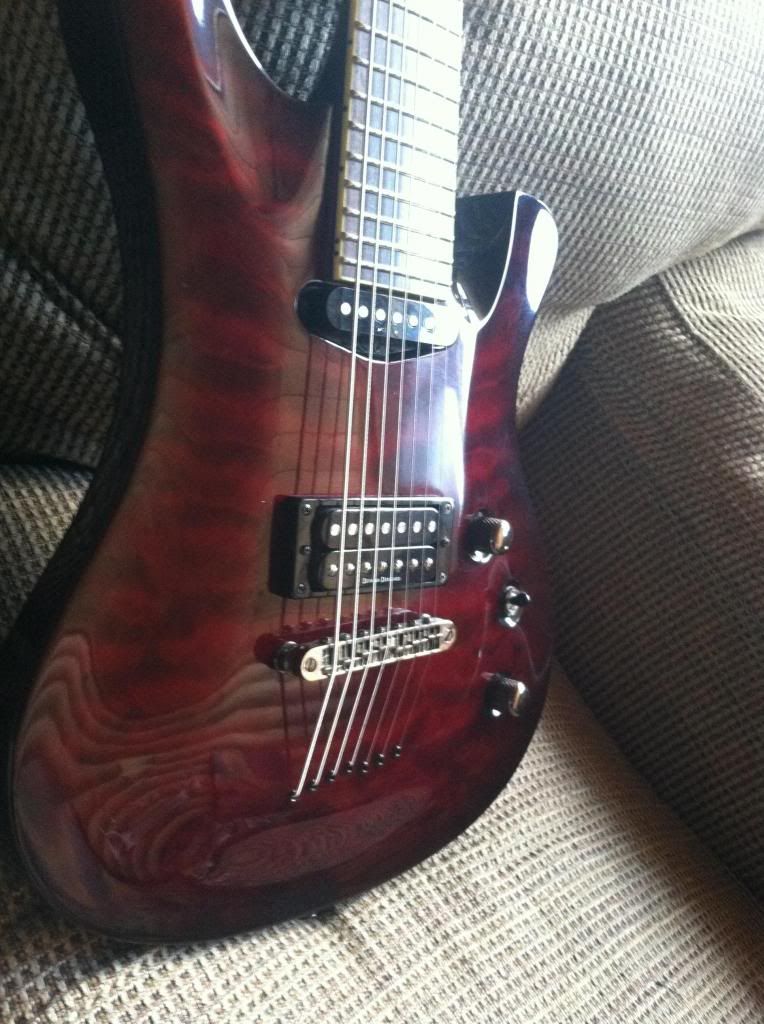 Been in love with this guitar since I put my hands on it. Coming from a RG7321, the neck wasn't a big of an issue as many make it out to be. Thinking of replacing the pickups with BKP's if Tim is willing to do a 7 single for me. Also getting rid of this black chrome hardware.
Cheers