With the sad news that Area 51 Customs are closing down Iíve bagged myself a couple of bodies while I can. Zackís customer service has been excellent, with lots of communication and a quick dispatch time. They showed up Tuesday and are really 1st rate.
First up is an Ash Jem-style 7 string: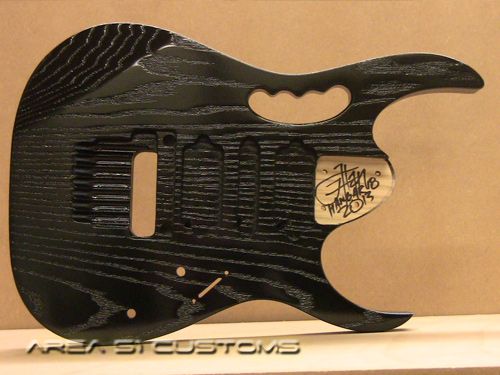 This one Iím very strongly leaning towards adding a red grain filler to, like the
Gibson Voodoo series
. Either way itíll definitely be getting black hardwear and red & black pickups. Just debating between gutting an RG7620 for the rest of the bits or having a custom neck with a maple board and reverse headstock made.
I also grabbed an Alder rear-routed UV body too: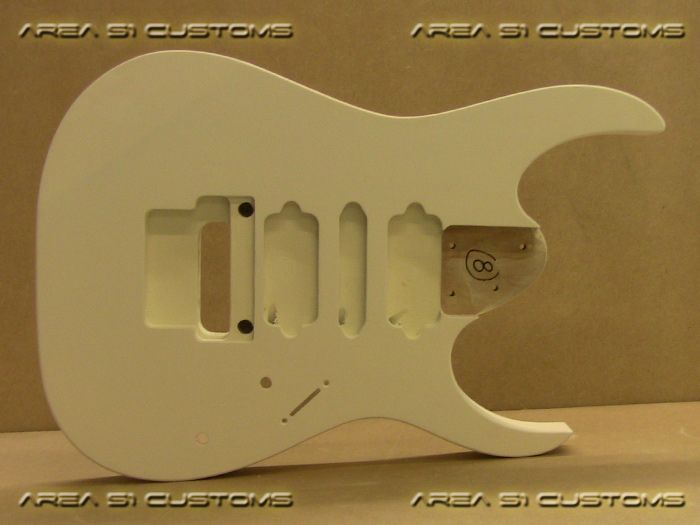 Leaning towards an obnoxious mismatched finish on this, something neon with multicoloured pickups.