So I've been toying with getting another cheap 6 string just so I had a 6 around for messing about on, plus I really fancied something tuned to drop C# for some melodeath action. Trawling Evilbay for my go-to ultra cheap 6er (Pacifica 112) they're getting a bit higher than usual on price as Christmas is coming and typically going in the £80-£120 range. To give you an idea of what a steal they can be here, a lad who helps out at the place my band rehearses at bagged one a few months ago for £40. With a pair of Seymour Duncans in it.
So, keep trawling and find this
Pacifica 312-ii
sitting at £75 with a couple of days to go and pickup only from London. No problem as I work there. Watch away, drop a bid in the last 10secs and I've bagged a superior guitar for just £77
Picked it up (I think) about a fortnight ago. The woman who owned it had several small yappy dogs (there's a reason I'm mentioning them) and hadn't played it for a couple of years. Strings were corroded to death so I just handed over the money and took it as it was, at that price I frankly didn't give a shit if the electrics had issues.
Once I got it home I gave it a good check over and it seemed straight, but it was filthy. Really, really filthy. Ingrained dirt on the fretboard, dust and dog hair everywhere (even a huge clump of it UNDER it pickguard) and bizarrely a snapped off string still poking out of the B string saddle that hadn't been removed before the broken string was replaced.
One THOROUGH clean up later, even dismantling it in it's entirety and hitting it with anti-bac wipes as it really was that bad, and it was looking all shiny and strung up with a fresh set of 10's in standard tuning as I didn't have anything heavy enough for drop C# to hand. It's a nice player and the stock pickups are pretty decent if a little noisey. You'd expect that with the singles, but the humber has a bit of hum to it too, so I think I could probably do with adding some shielding. My only real complaint is the action adjustment screws on the saddles dig into your hand while playing, but I'll swap those out when I change the strings. Otherwise I'm extremely impressed yet again by these criminally cheap guitars.
TL;DR: scored this cheap, but it was filthier than a Bangkok whore. Now clean and plays great
Craptastic iPhone pics, I know my photography skills suck: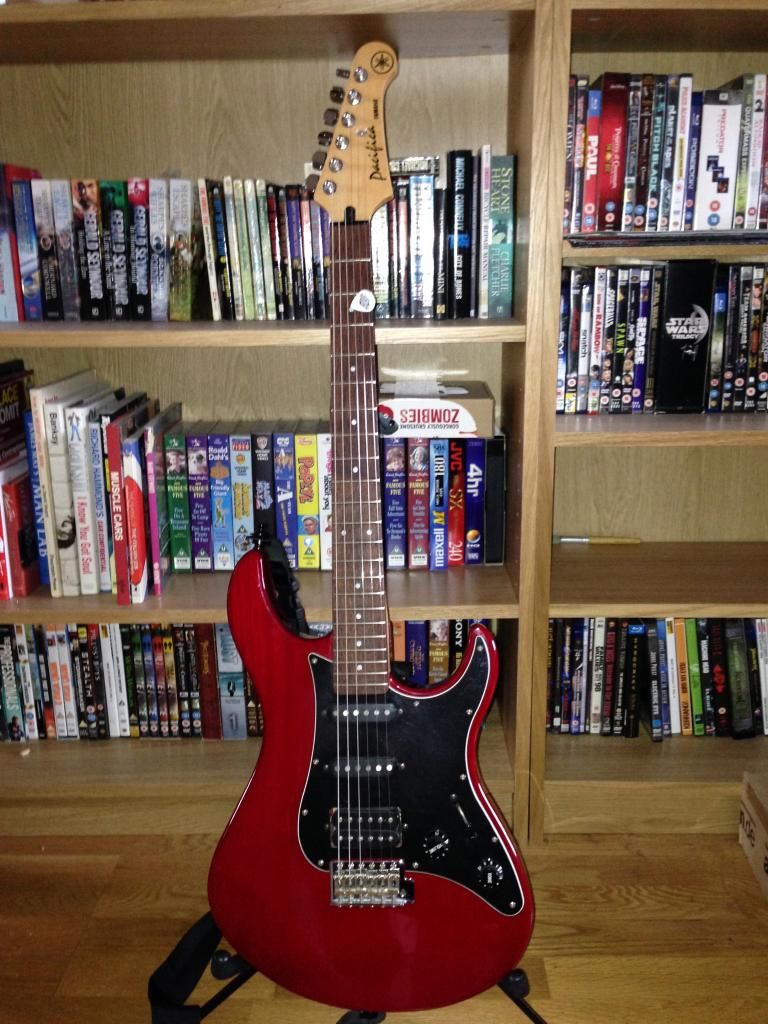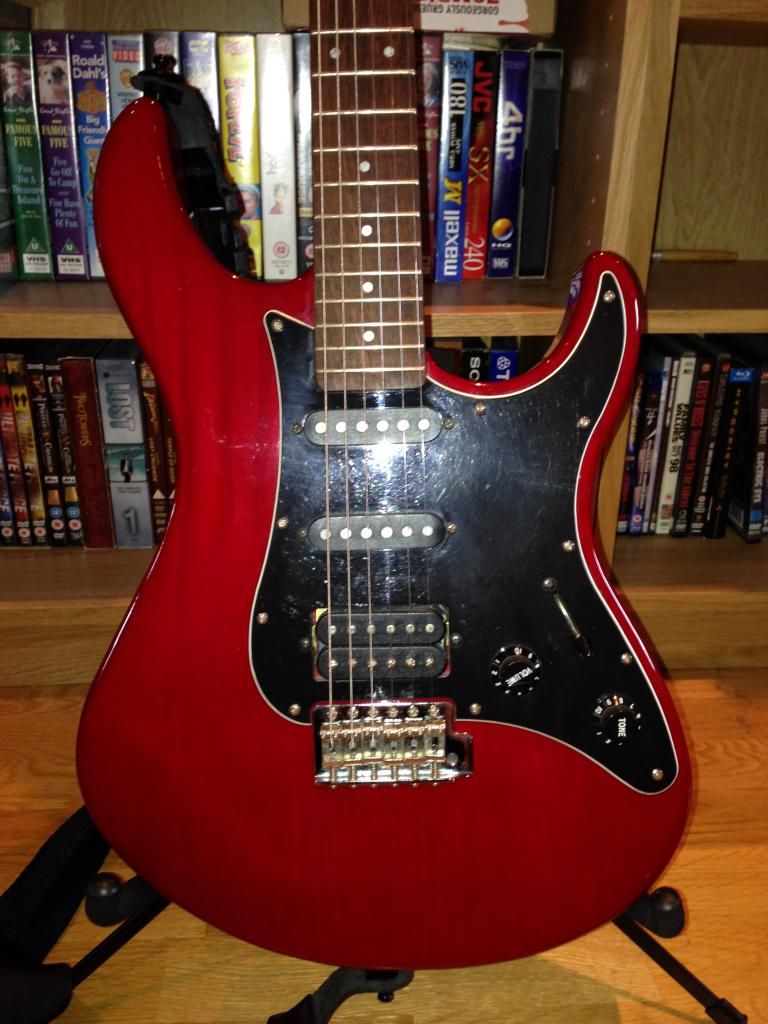 To give you an idea how gross this was, this is the trem cavity before cleaning. This guitar has a cavity cover
: