I finally found my blanket I use as my backdrop for pictures so even though I got the Vs last month I couldn't take pictures until now.
Schecter V-1 Special Edition. Gibson scale with medium frets which I didn't know until I got it. Surprisingly it makes no difference as far as playability is concerned. Another interesting thing is it actually has a really thin neck. Besides my Jackson Falcon which is a twig it's the thinnest of any guitar I have. The fret markers are the same colour as the binding which is pretty neat. I removed the Alnico II Pro set and installed the EMG 89R and 81TW set I had laying around from my Horizon in which the 81TW is too thick to fit.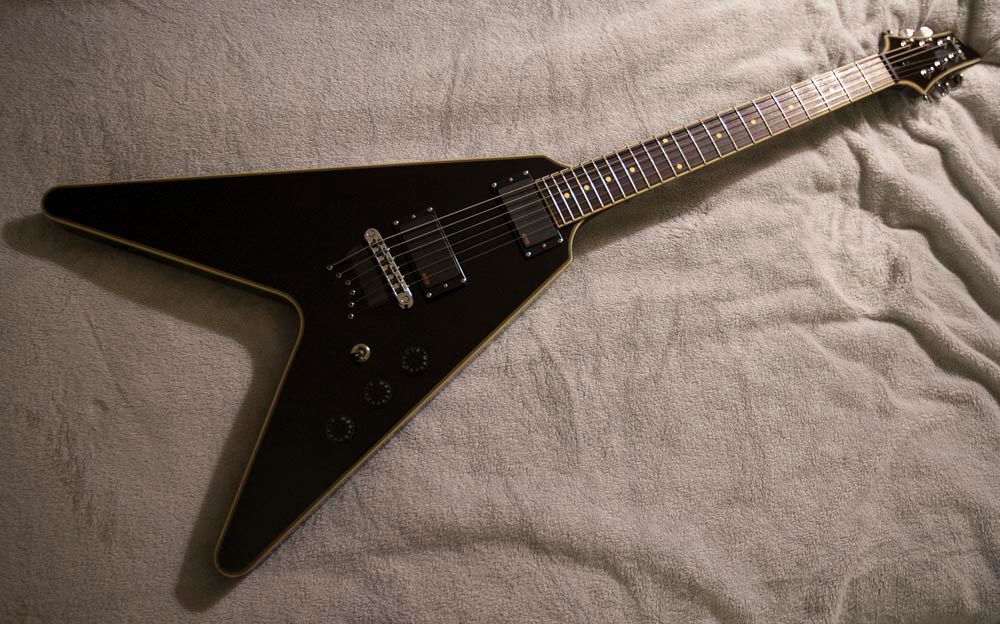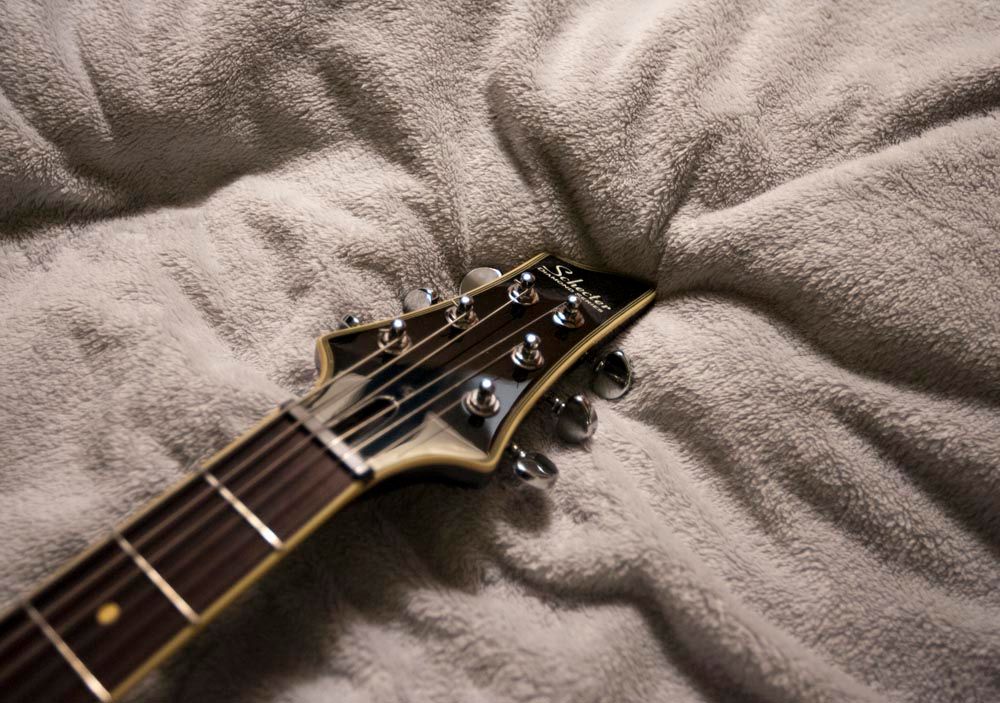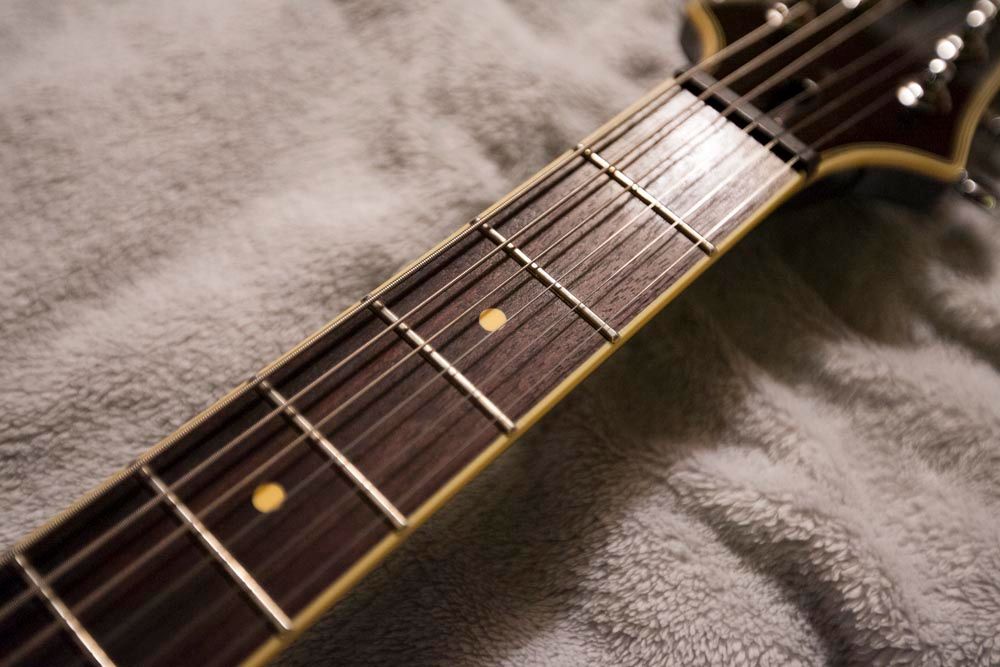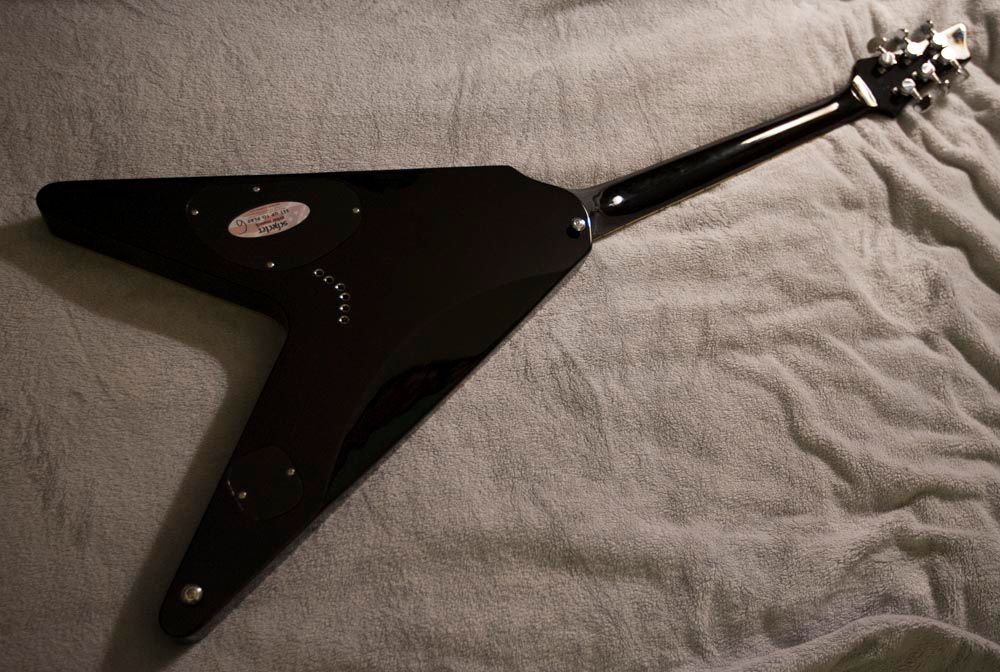 Schecter SLS V-7 Special Edition. 26.5" scale 7-string. It came with blackouts which I switched to Distortion Neck/Nazgul combination which is awesome aside from lack of bridge ground causing noise. Nice guitar, the neck is a bit thicker than what I remembered on my friend's C-7 SLS but maybe I just don't remember correctly. This guitar has the opposite intonation of my old RG927 and the saddles are almost all the way toward the neck. I guess that's good for bridge cable string users.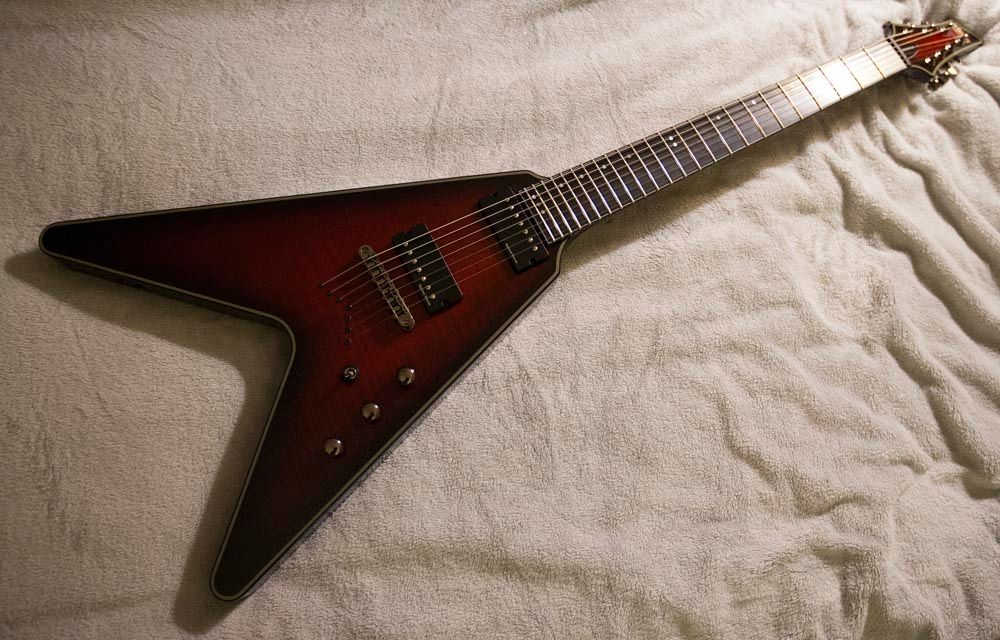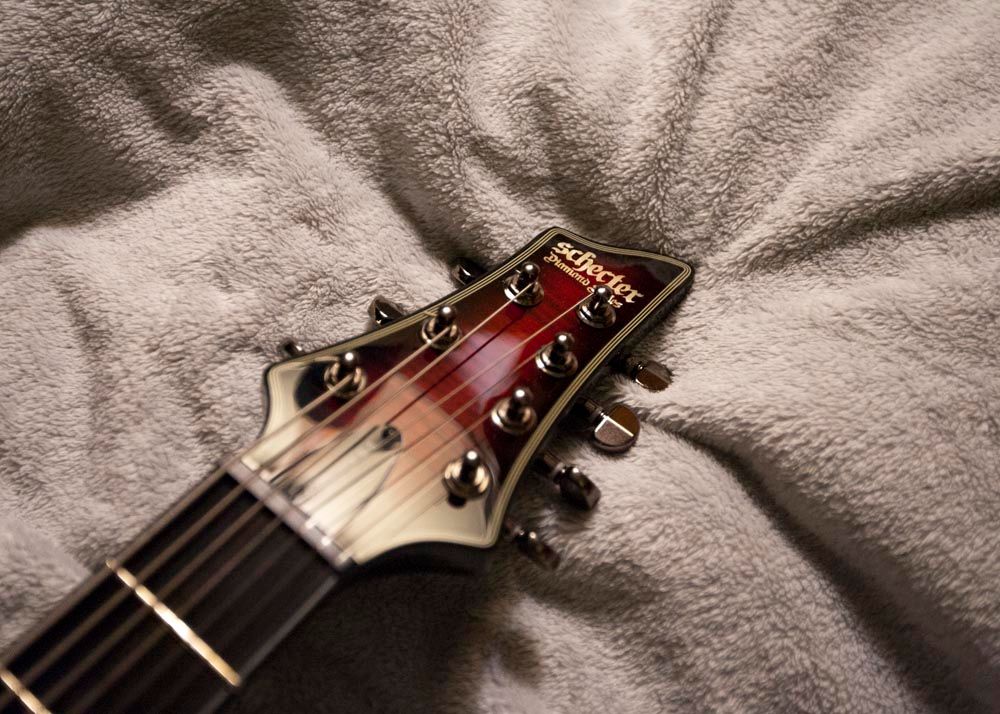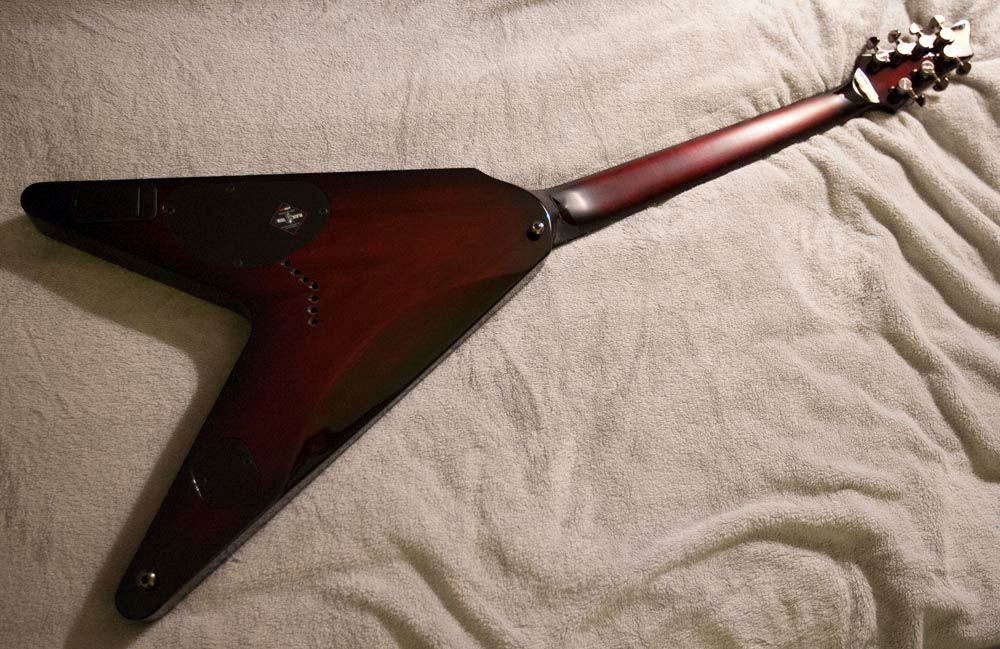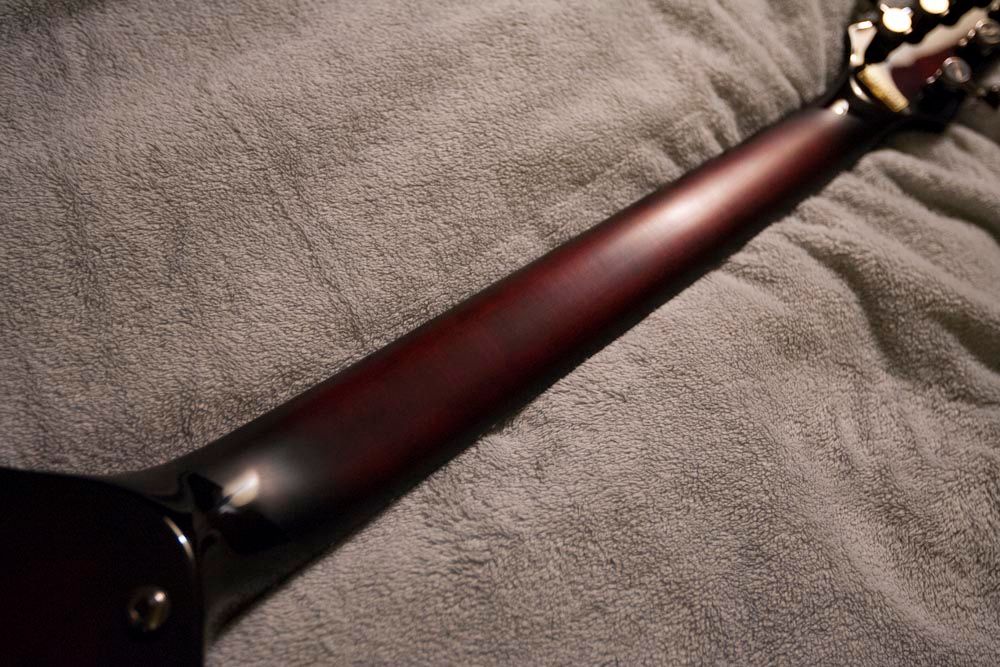 ESP LTD MFA-600 Matt Devries Viper. 25.5" neck-through Viper single EMG 81. I was thinking about wanting a Viper the other day and saw this for a very good price and had to get it. Anyway it arrived today and even with whatever gauge strings it has (10-46?) it has good intonation and tuning stability in drop C which is surprising. Anyway it seems when I purchase 600 series guitars impulsively they kick ass because my Ninja-600 is one of the best guitars I've ever played.