got this guy used off of guitarcenter.com right after i saw the price of 189, especially considering its upgraded and they sell new for around 900. The main thing confusing me here is as you see in the pic it seems to have a passive seymour duncan humbucker, but it also has an emg, and they both seem to work?
now i just read a thread on either here or SSO talking about having a guitar with passives and actives and that the wiring necessary to do this was pretty insane and it was very difficult to do. so either this guy who had the guitar beforehand knew what he was doing, or the wiring is all screwed up
but the guitar sounds awesome, expecially with the emg in the neck position which is where i think they work best
the guitar center page said it was in great condition, but in the pics you may see that is not necessarily the case
on to the porn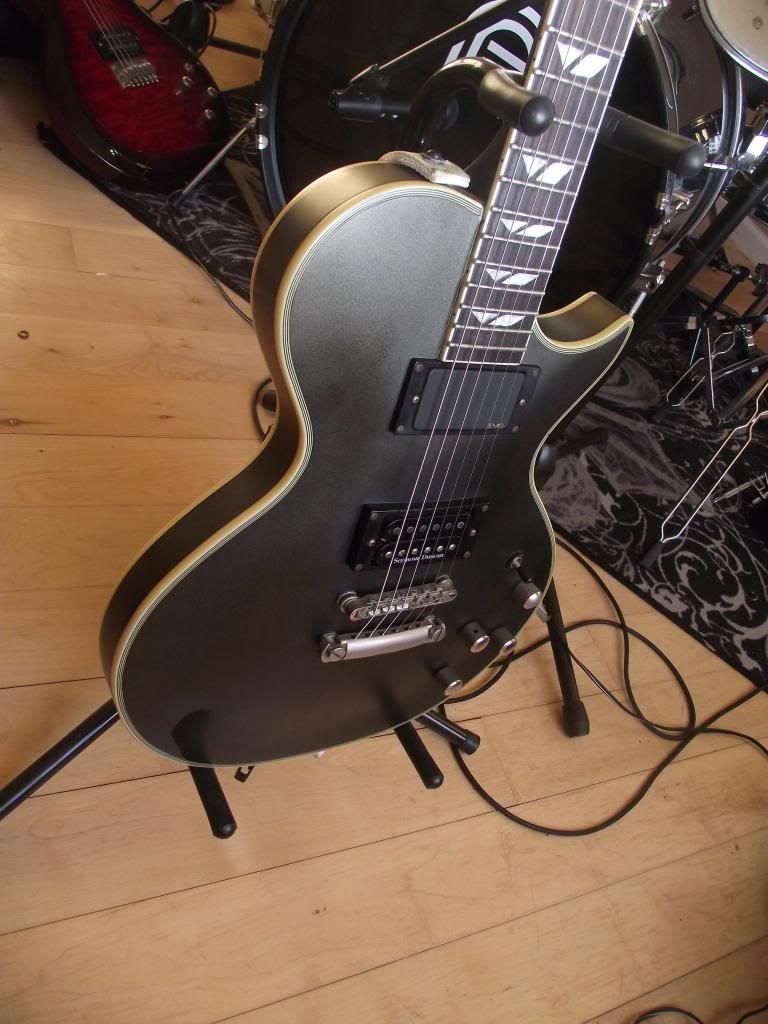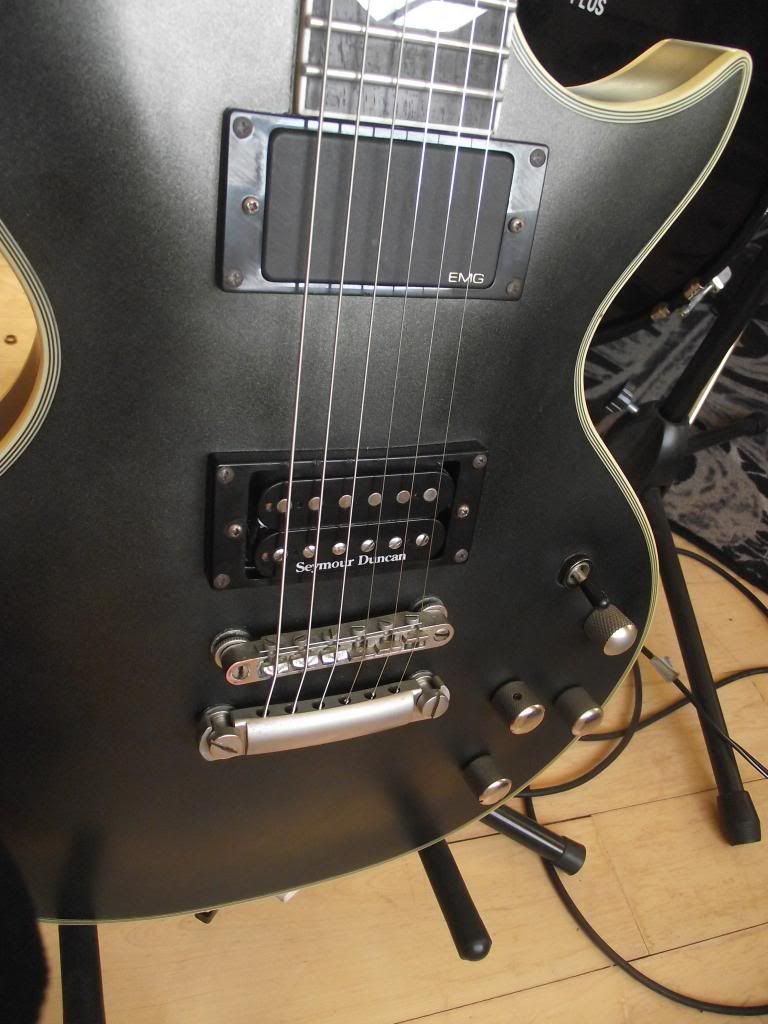 came to my door with strap locks on it... BONUS!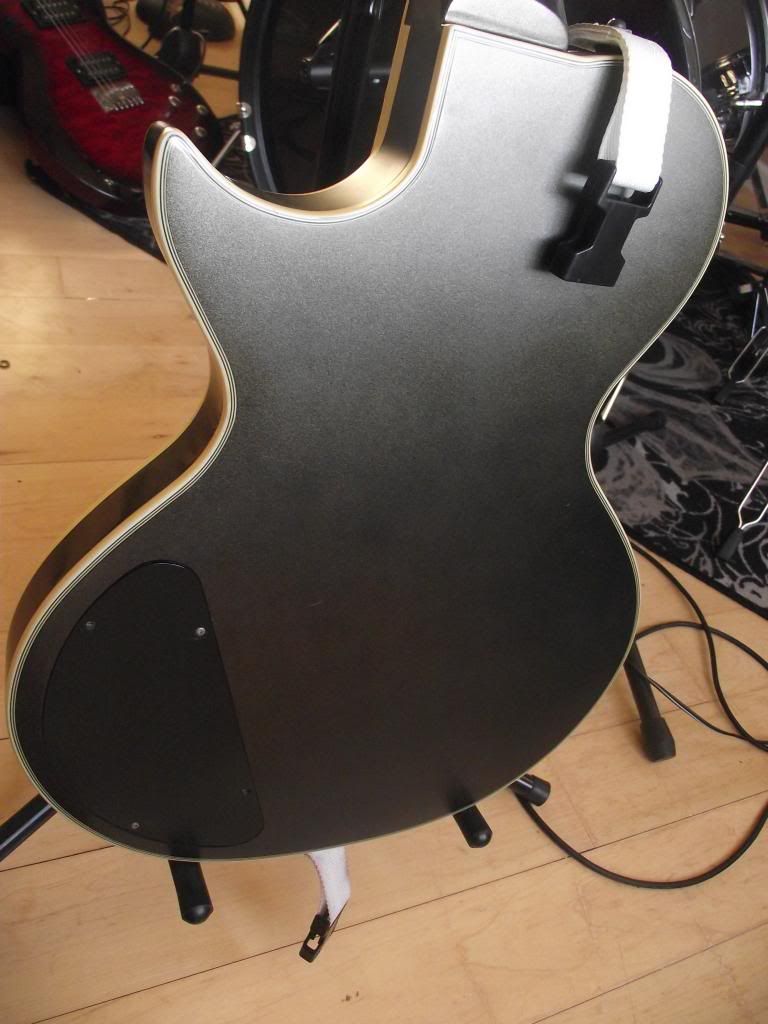 definitely not in "great" condition but i can deal with that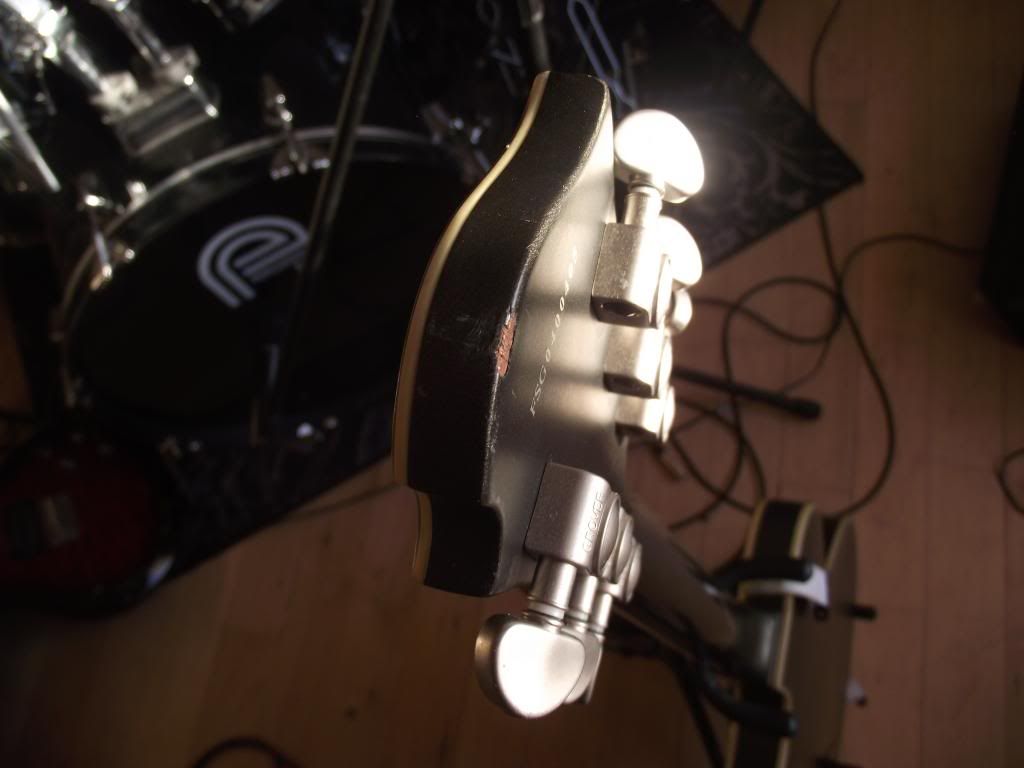 and those are all the pics i have right now, sorry guys. i may be able to get some more up in a bit i was just in a hurry to get some in the light. and i am not going outside, its like -5 degrees