Just got this last night in trade for my ltd h-330-fmnt, and this thing is fantastic. it looks super classy and it plays just as good as it looks. I am somewhat used to the feel of schecters, and letís just say it was refreshing to get my hands on one after that ltd. everything is great quality and this is a killer guitar for how much you can get one for nowadays.
I already knew what to expect from the Duncan designed pickups as i had them in my tempest custom, but they still sound freaking great, it was kind of depressing realizing that they sounded better than the 707/81-7 combo in my bs-7.
On to the pics!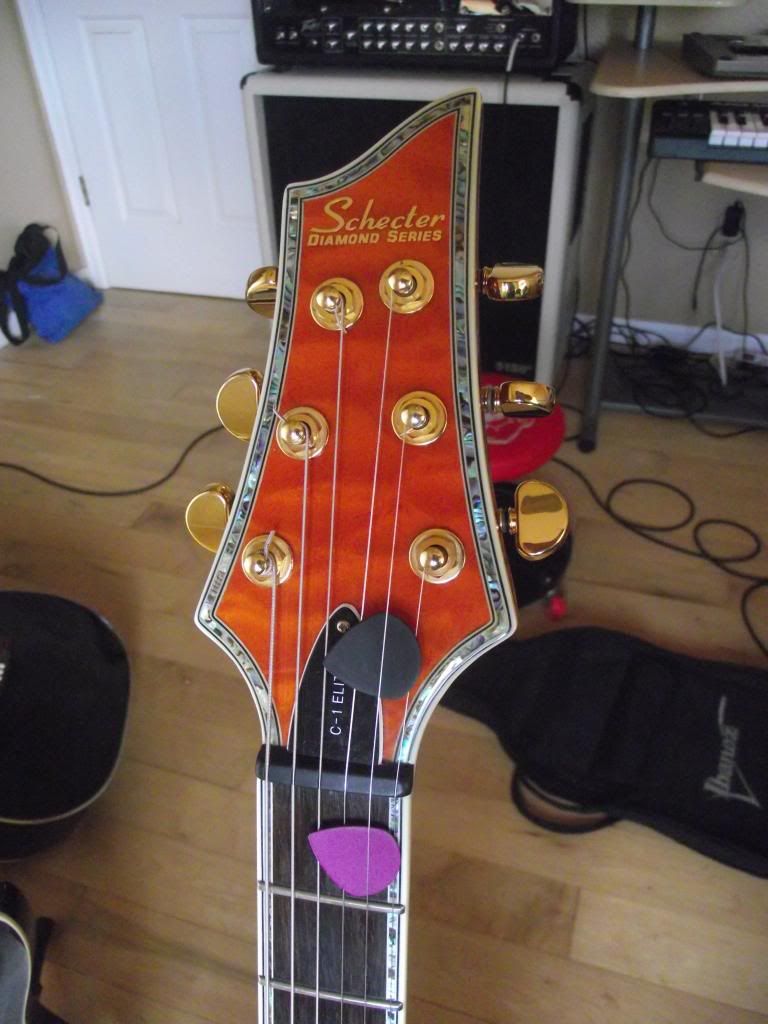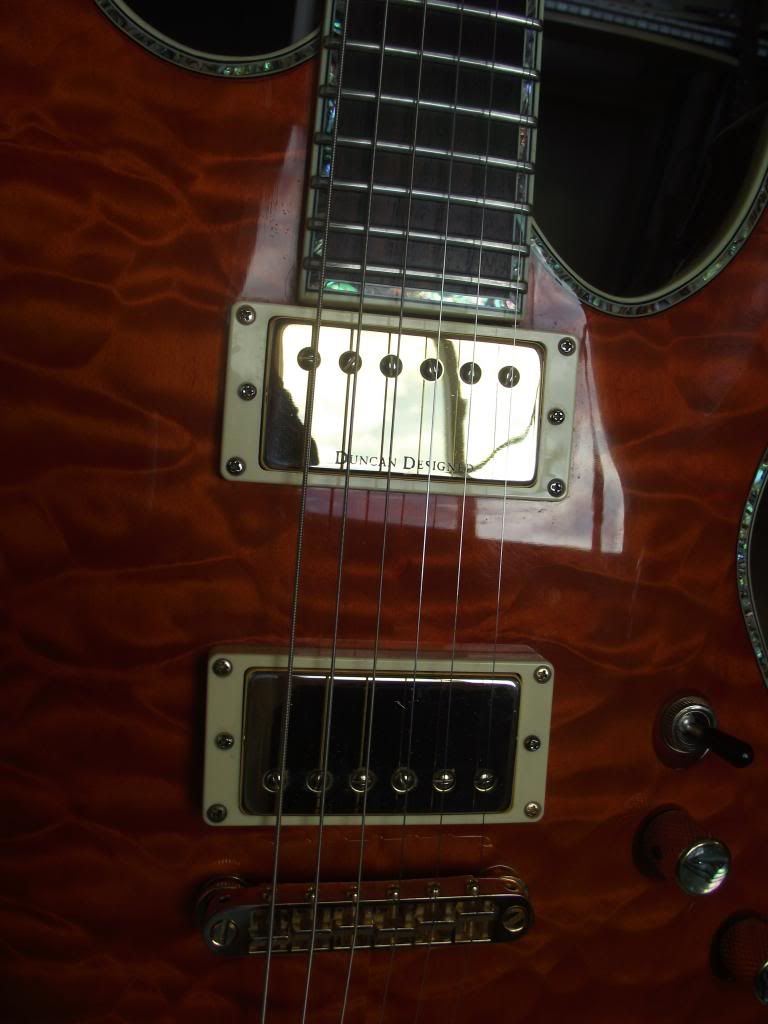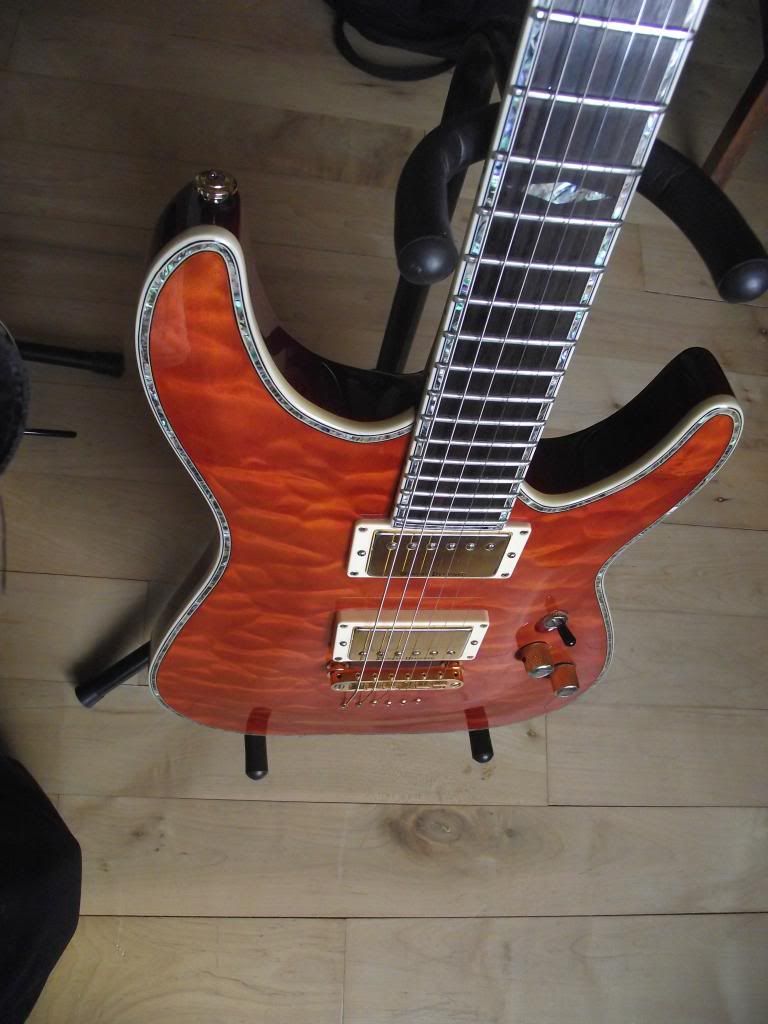 In person the back is actually quite stunning, you can see the grain pattern of the wood perfectly.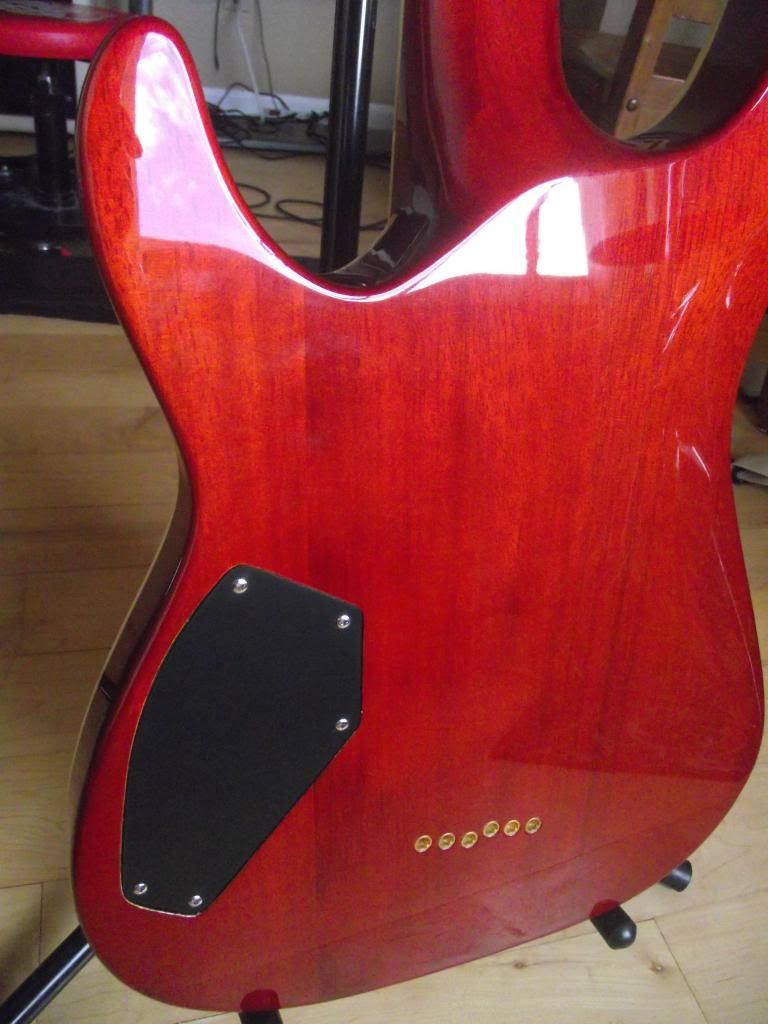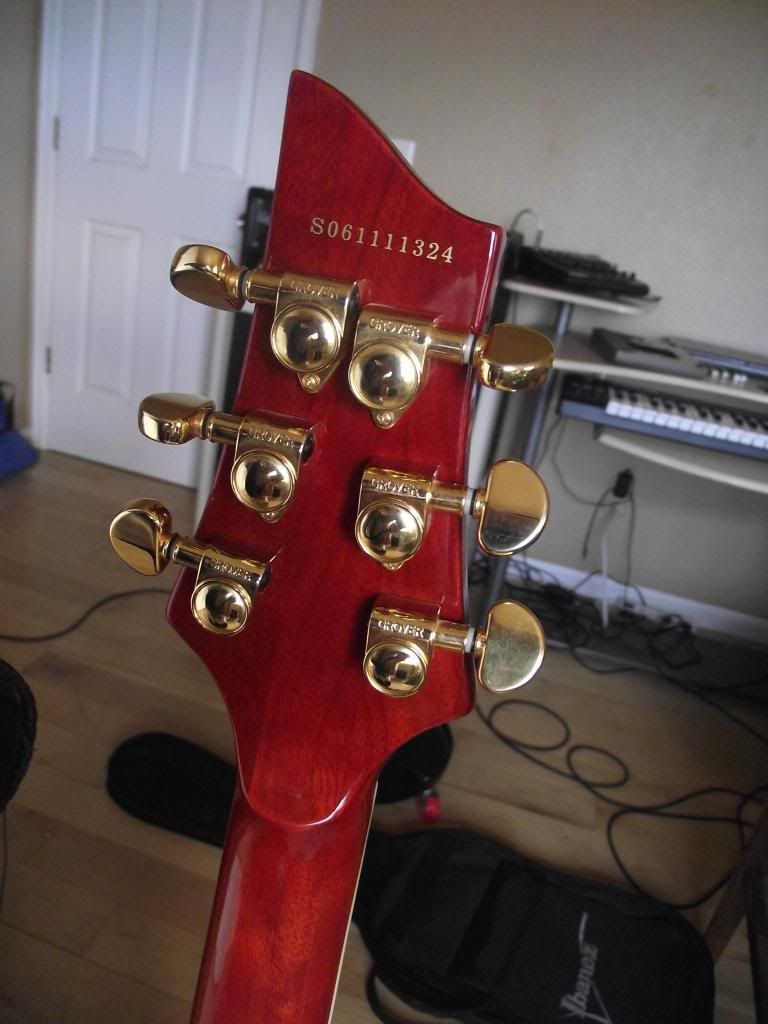 tried to get a better shot of the grain right here.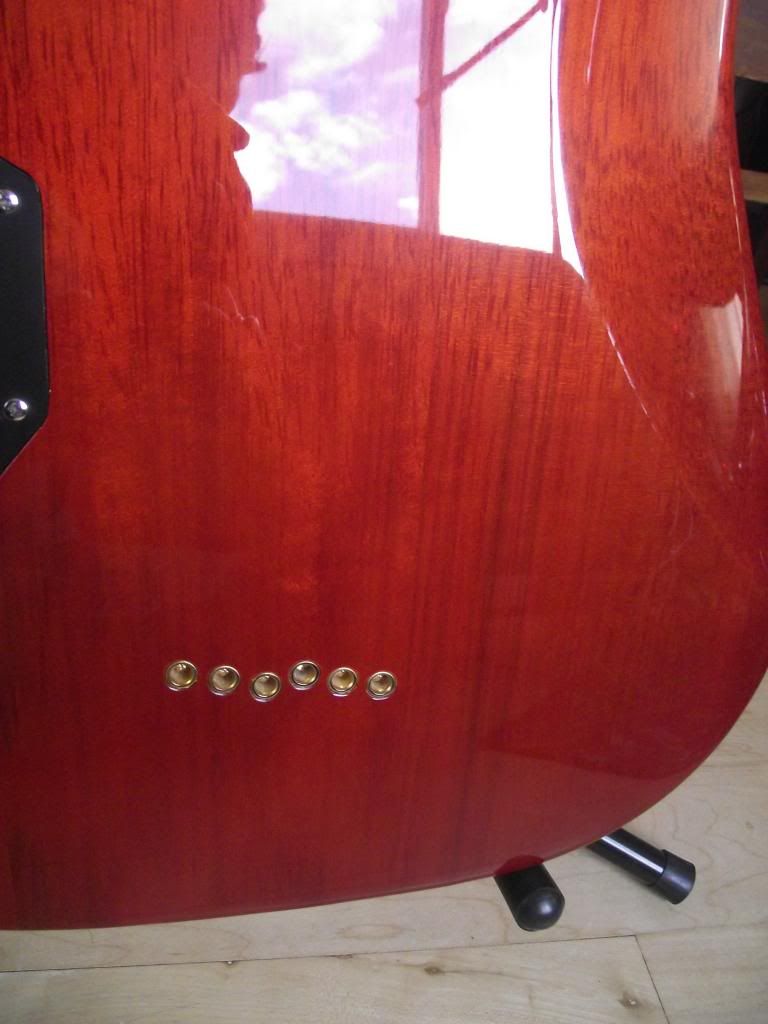 C-1 ELITE BITCHES!!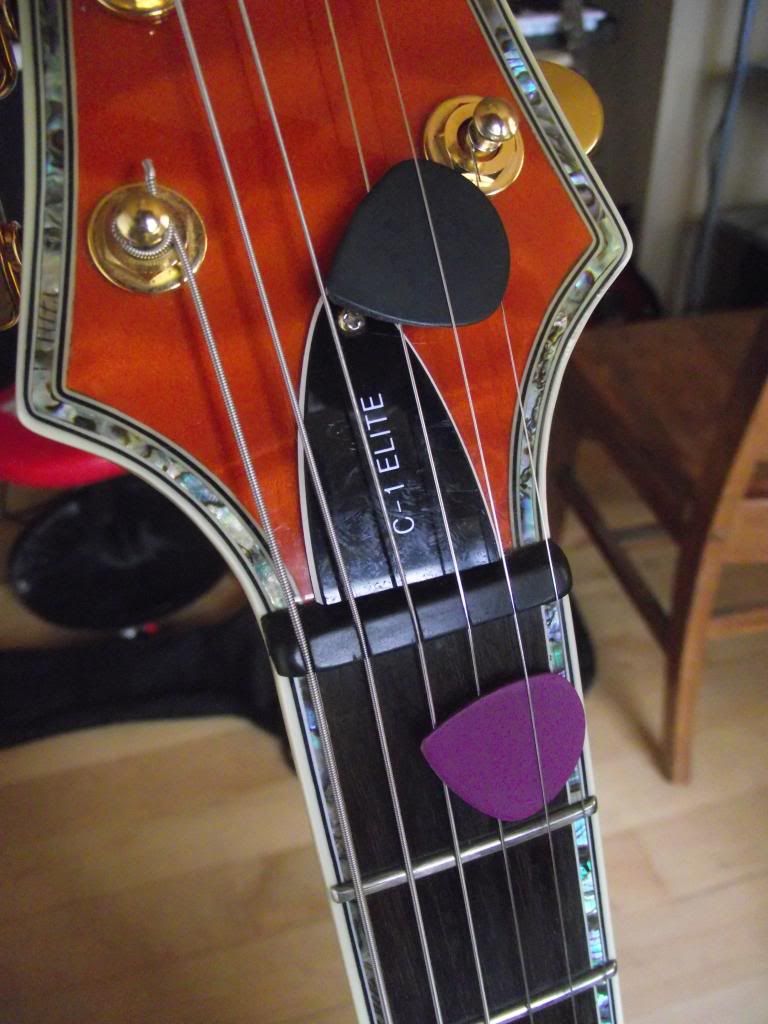 thanks for watching