Aww yeah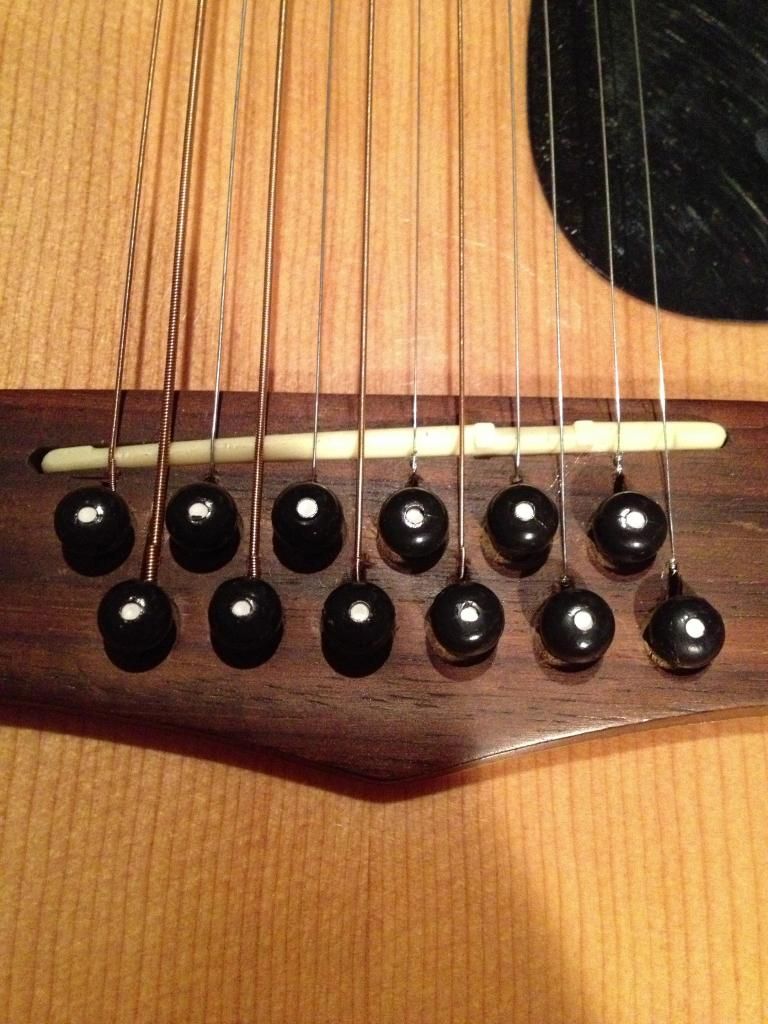 So I stopped in to my favorite local music shop on the way home from work today, just to see if they had anything new or interesting come in recently. They had some great Dillion guitars, which I approve of in their Les Paulish glory, but then I made my way to the 'coustics section and happened upon a few 12 strings and classical guitars. I ended up playing all of them, and realized that classical guitars are way, WAY different from your standard electric or acoustic.
They had a couple 12-strings on hand that I played, the first was out of tune and played quite badly, but this one had a great neck and just wanted to be played, so I bought it on the spot.
Meet my new ibanez 12-string.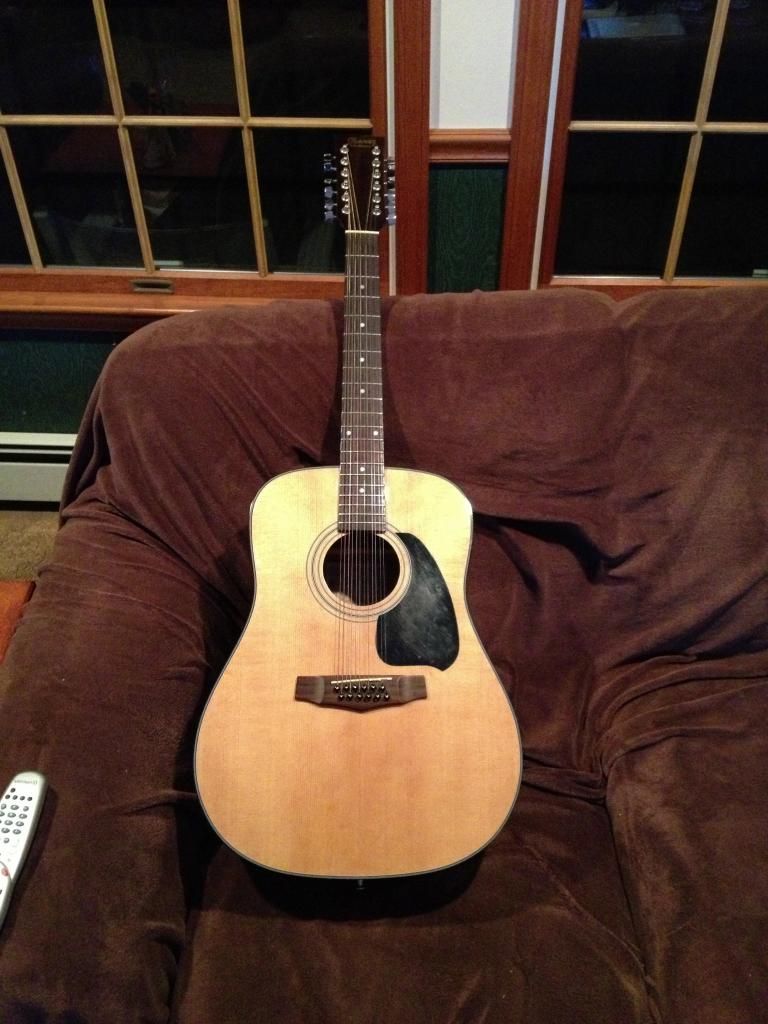 It plays just like an ibanez should, with a solid flat neck and low action. I've been wanting to get an ibanez for the longest time, and after playing this and having previous good experience with my friend's ibanez acoustics, it was a no brainer.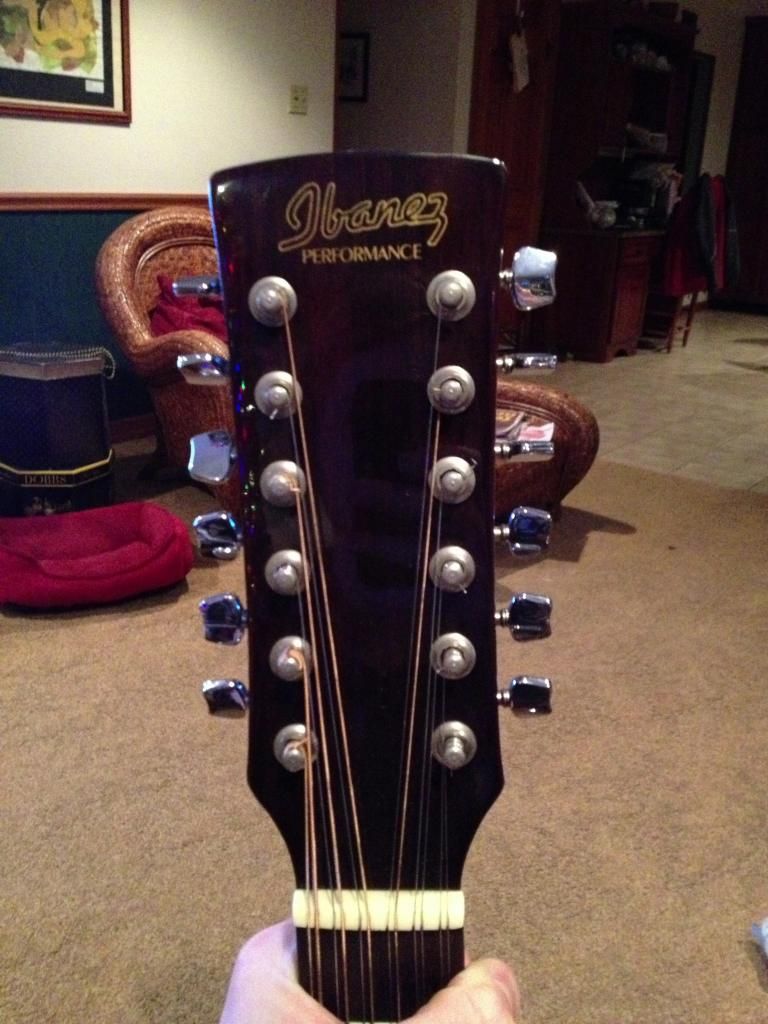 Sorry for the crap photos, but it was so dark out by the time I got home I couldn't do the guitar justice. It looks amazing, the neck and body wood are super dark and have nice grain, and the fretboard isn't even that dry, which is a common problem I find with Ibanez's in my area.
Overall very happy. I'm now off to emulate countless Sisters of Mercy songs in the candlelight.