So, this baby came last Monday but given as how I dropped and broke my new cell phone I couldn't take any pics until this past weekend.
This is my first Carvin, and I am very impressed. My first observations: the soft-case is really nice. Mine was free, but even at $59 it would be a super bargain. While I have had guitars with oil finishes before, this is the first to have this tung oil-satin finish. It feels as smooth as a baby's bottom! Except for the occasional place where the grain is a bit opened and I feel it mostly because my hands are prone to dry skin, this is an incredibly uniform and smooth finish. I wonder whether it is just tung oil or some blend with something else. Either way I love it.
As I showed in an earlier factory pic, the grain on this is absolutely beautiful, front and back. I couldn't be happier. It was almost in perfect tune right from the factory, and I have done nothing to set it up (nor do I expect needing to do anything in the near future). Fret ends were super smooth, and the ebony board is nice. I think my photos tend to make the wood appear a little darker than it is due to the flash, but I am limited in how or when I take the pics (like after my son is in bed and I go down to the basement to do some "work").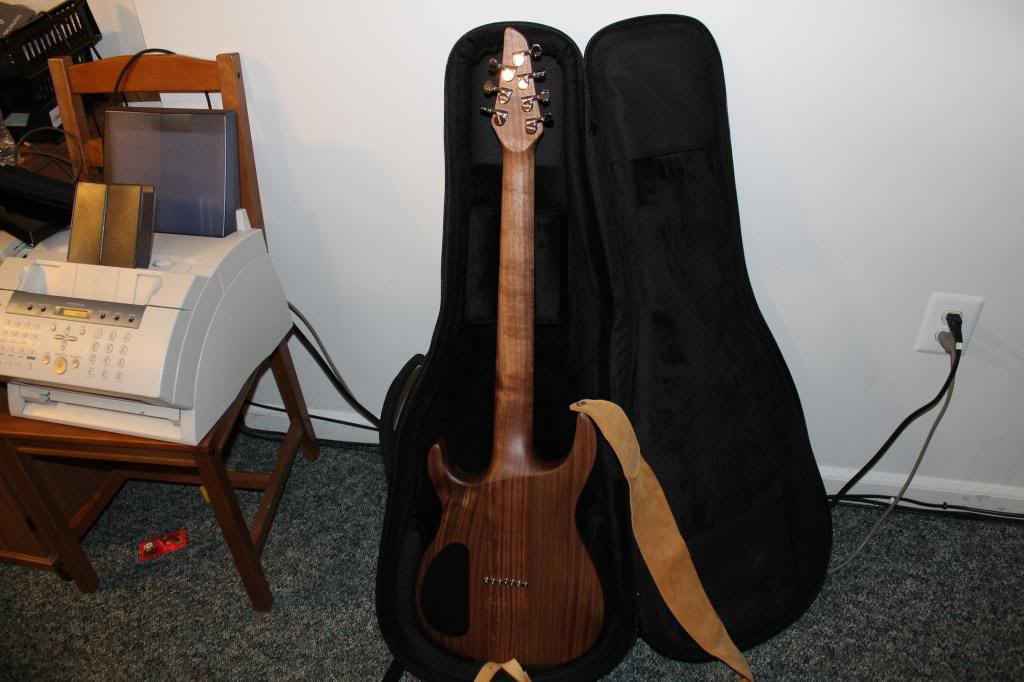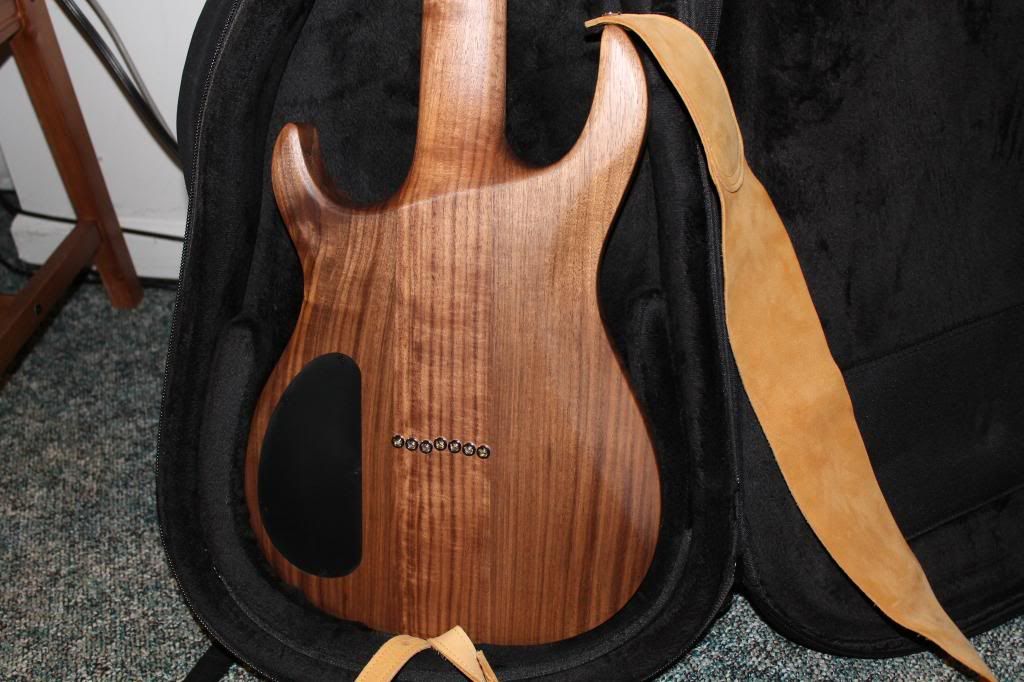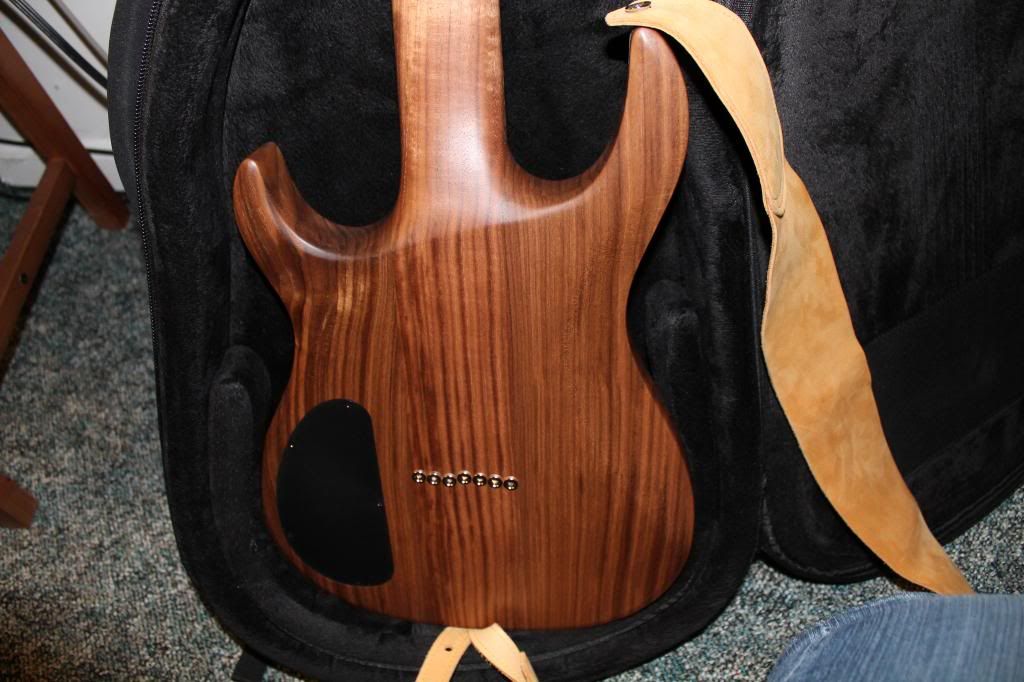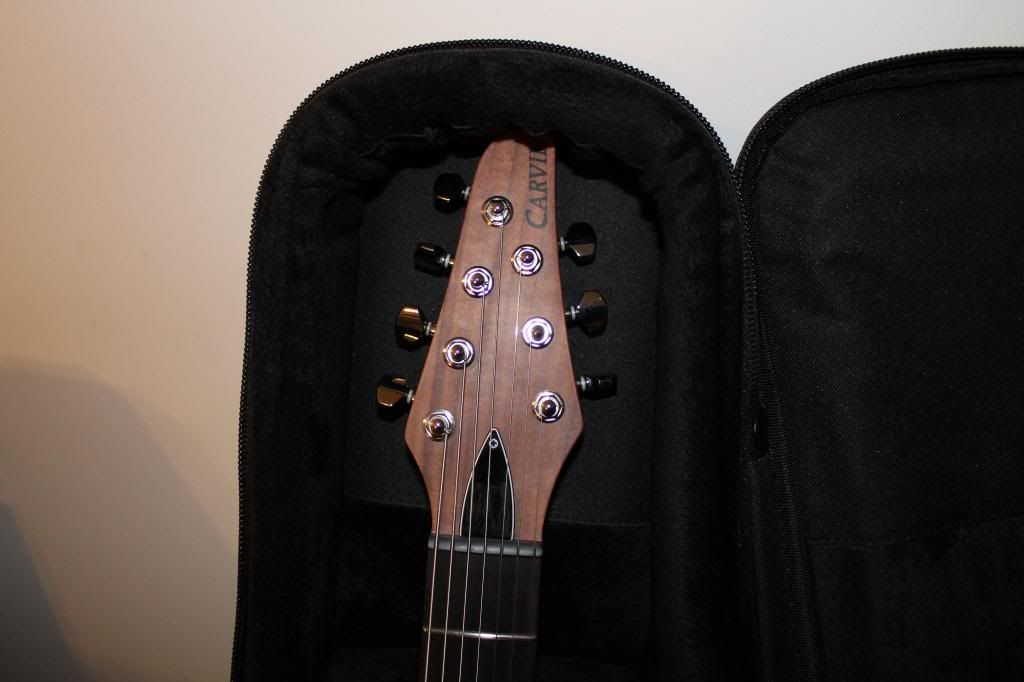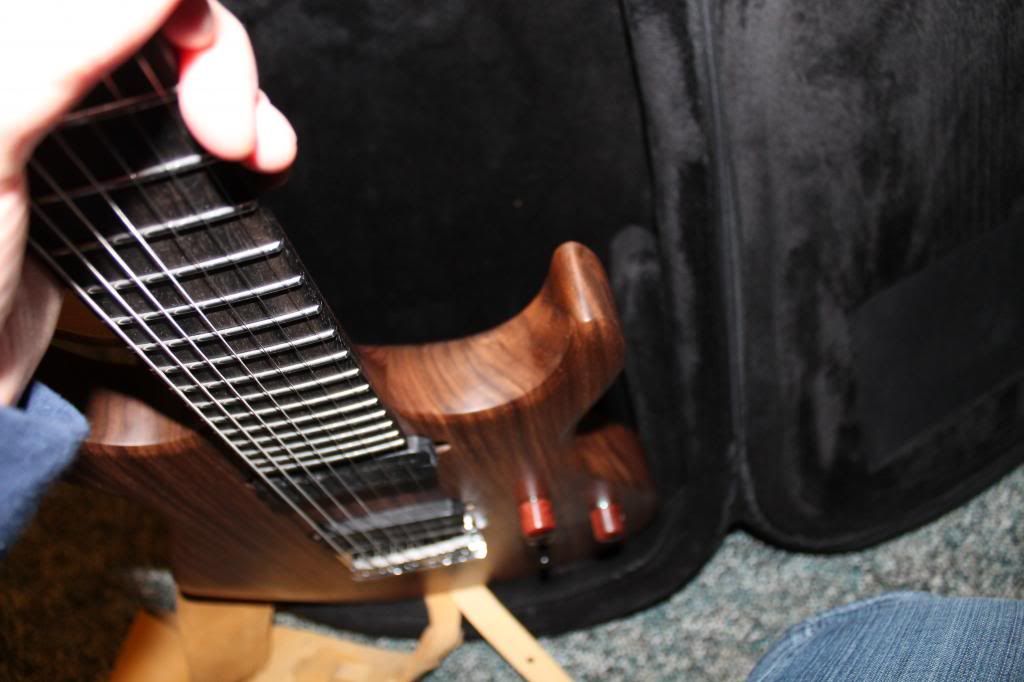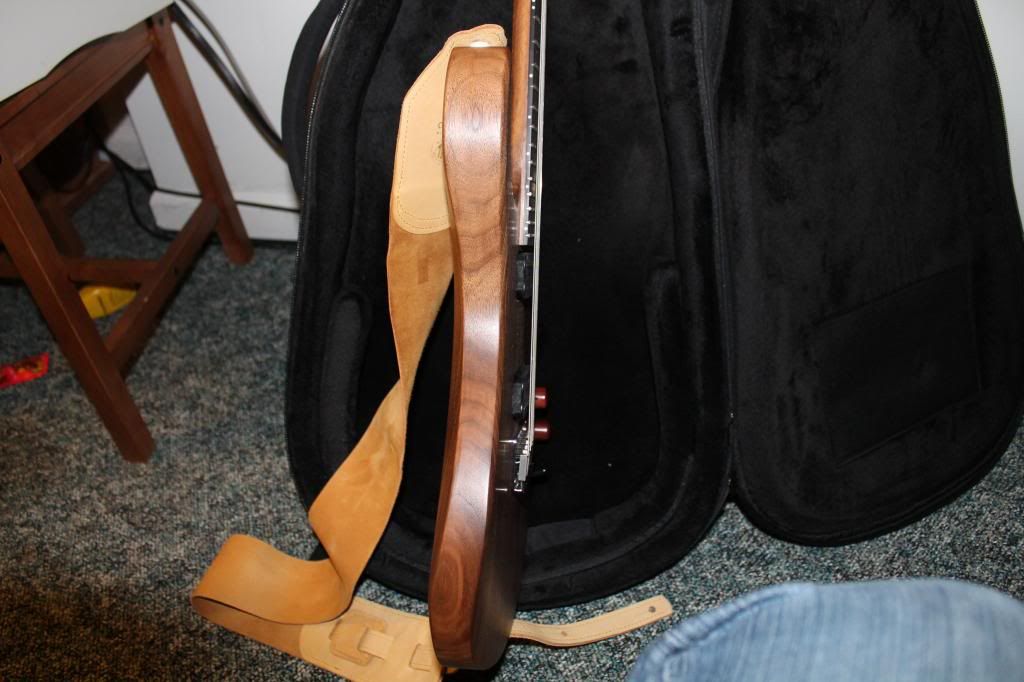 My rig is only a tiny ZT Lunchbox Jr. right now, so that may have contributed to my assessment of its sound. I think the bridge pickup is too hot, resulting in a kind of fuzzy or muddy sound that wasn't at all appreciated unless I significantly backed off the tone control. The neck pickup was slightly better, and not too bad. However, as I have never heard anyone rave about Carvin stock pickups I had pretty planned to replace these from the start. I have a new set of BKP Warpigs that I have been saving for the right guitar and will probably pop them in there.
My goal was to make a nice, natural finished walnut guitar with as few options as possible, and to that end the only options I paid for were the all-walnut construction, the jumbo stainless steel frets, and the rosewood knobs. It had a free gig bag and a $20 coupon to boot. I'm now seriously thinking about paring down my collection to just this and my Ibanez S5427.