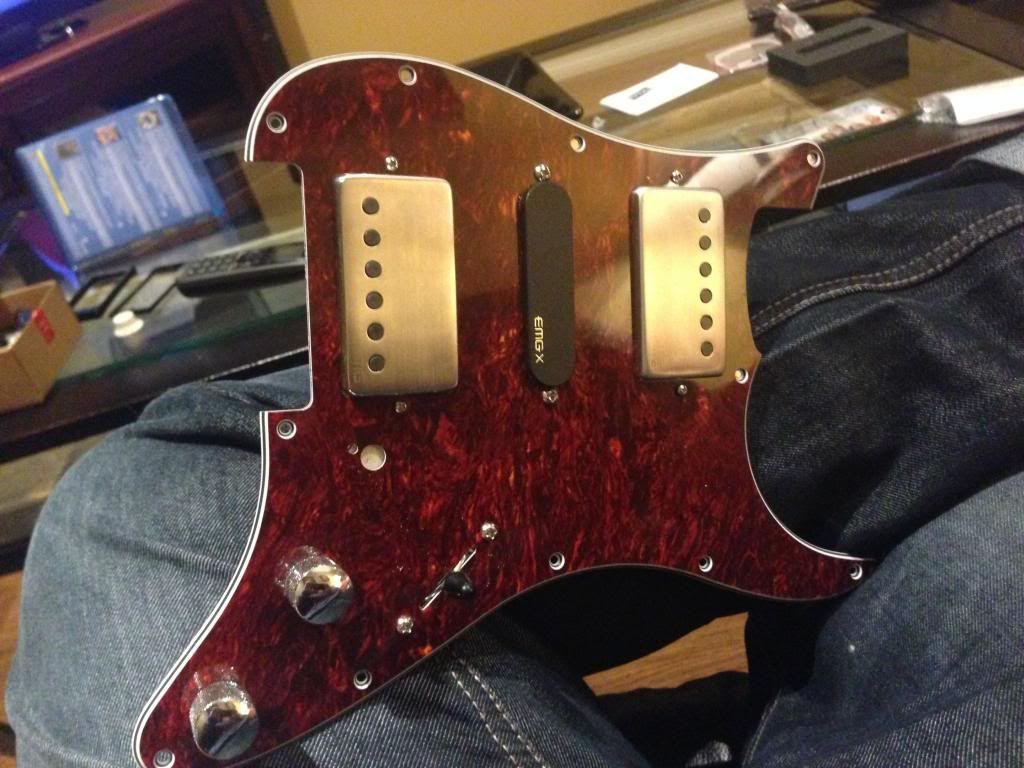 I'm at my parents' for the weekend (gotta get engagement photos done tomorrow), and figured what better way to bond with my dad than put some pickups in my Strat.
This is the only picture of the Strat I could find on my Photobucket. A white SA would have looked good with the white knobs, but since I ended up with a black one, I ordered the chrome knobs. Too much black on tortoiseshell = no thank you.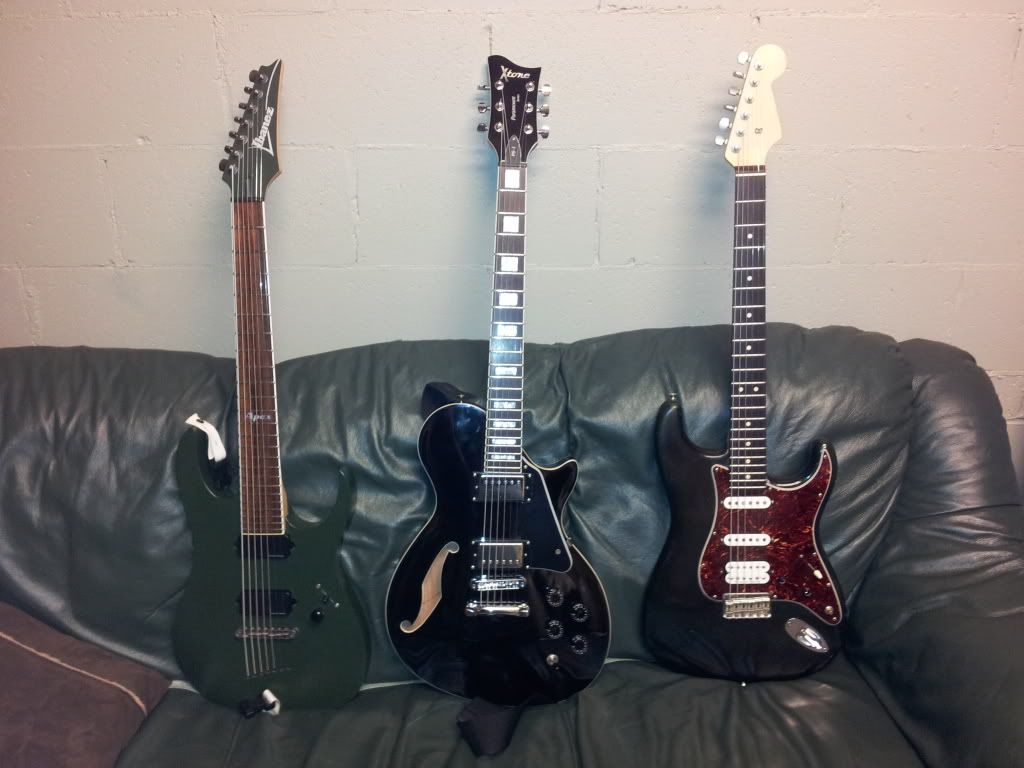 I had the 57/66 in my Xtone and really liked them. They're maybe a hair on the boomy side if I had to be picky, so it'll be cool to hear how they sound in my ash Strat. That's an SA-X in the middle. I was going to do this back when I got the pickups, but I needed to order the outrageously expensive buss/pickup switch, and my local shop took forever to get it in.