So, this guitar is something I've been hoping to find for awhile. It's the US run only 7 string iceman from 2013.
I tried to order it from my local store and they couldn't do it, tried to order it online but no american stores were allowed to ship it over the border. Donny found one locally and agreed to be a bro and grab it for me. So we got it shipped over, i took out the bridge d-activator and popped in my 7 string bridge pickup of choice, the evo and off we go.
First impressions are that it has a pretty thick neck. It has neck dive as the neck is heavy and the body is light. sounds good though. i like the way it sounds when played. It's too different from my main guitars for me though and i'll probably end up selling it.
Pictures! (Look shitty because all I have is a phone)
Full body shot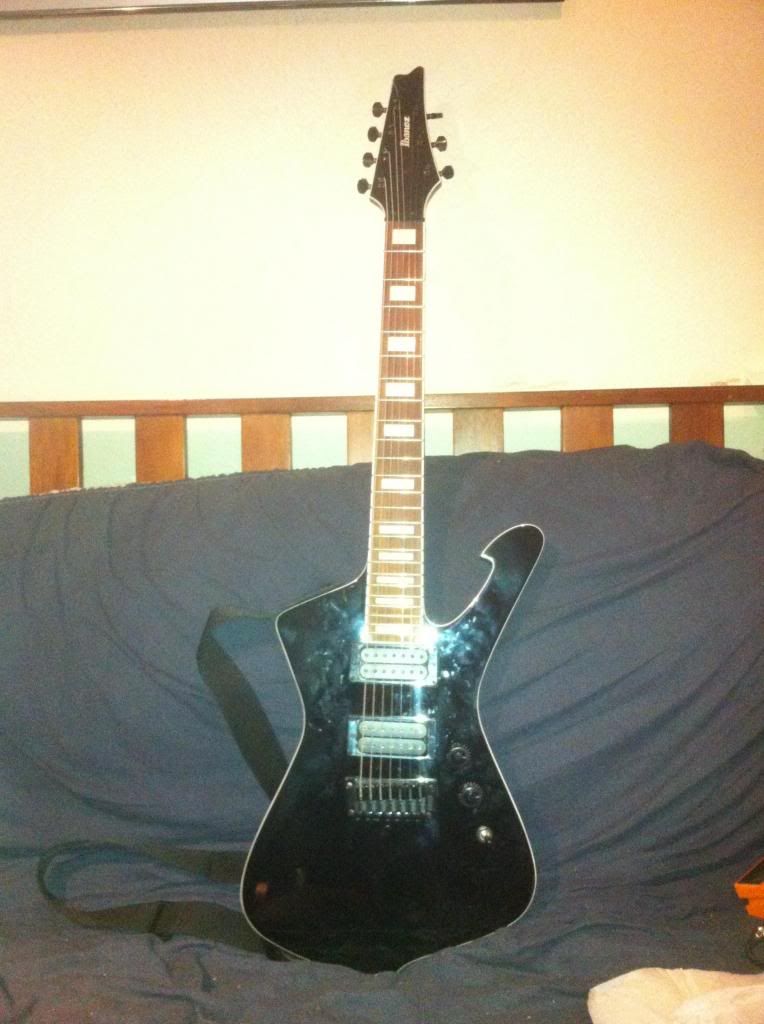 Headstock took a knock during shipping.