I'm not normally one to name guitars or do themes for that matter but this guitar started in a very distinct manner. So fuck it, this is how I got here, love it or hate it.
Miss Fathead for some time had been trying to get me to watch Dark Shadows with her. I remembered seeing the old show when I was younger and would tell her how damn boring the whole thing looked. She'd shake her head and wander off. Sooner or later I would have to cave on this and knew it. If you can't keep the woman in your life happy eventually something bad is going to happen guaranteed. I found the early episodes on Netflix and figured a date night was in order. What I didn't plan on was really digging the show and before I knew it the complete coffin box set was sitting on the floor. She was quite pleased with the entire outcome. She didn't say "I told you so" too many times and I didn't point out she'd just received the gift of long term date nights in a coffin.
The tale of Barnabas is one we can all relate to. The dangers of letting your crotch parts do the thinking and the mayhem that may follow.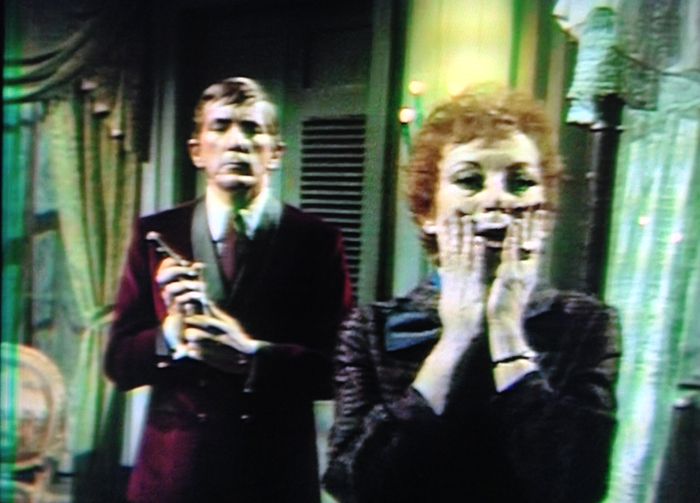 I really dug the early black and white episodes. The switch to color pissed me off for a while before I got used to it. And as things proceeded along there were some pretty badass shades of green turning up on screen. At some point Vicky was walking along the cliffs in a green coat with yellow buttons and boom it instantly hit me what a great guitar that would make. It hit me so fast I forgot to get a picture. But it was a lot like this.
I hit the pause button and started looking for a guitar neck that fast. Wanted to find a nice seven string neck but that wasn't in the cards. My inner Ibanez dork saw Team J Craft and maple fretboard in the same sentence and an RG1550M neck was coming to my house.
Chris at Mai Guitar started cutting the body for me while I looked for paint. Finding a green like I wanted turned out to be a huge fucking pain in the ass. Everything I was finding was a either a huge multi stage pain for Chris or had the possibility of fading. Eventually I said screw it. Just couldn't find what exactly what I wanted. Plan B was two tone with Aquamarine Firemist from TPC Global. The shade of blue I picked for all the cavities was horrible and Chris suggested metallic black. I'm glad he did because it came out awesome. Unfortunately, the headache I tried to save Chris just became a different headache as he tried to wrestle the paint system I sent him into submission. But ultimately it came out great.
In the meantime I emailed Seymour Duncan asking if they were ever going to come up with a more Ibanez friendly base plate configuration. Few days later I got an email from Derek Duncan saying it was something they were working on but not yet in production. He offered to make me a set though and I'd really been wanting to try the Black Winters and Seymour Duncan in general. I almost wish these had short legs because when I got done shimming the neck they were pretty high for the stock Ibanez screws.
Lo Pro Edge, noiseless springs from Floyd Upgrades, brass block from hoockey on Ebay because he kicks ass, and a Tremol-No that some day I hope will be available in black.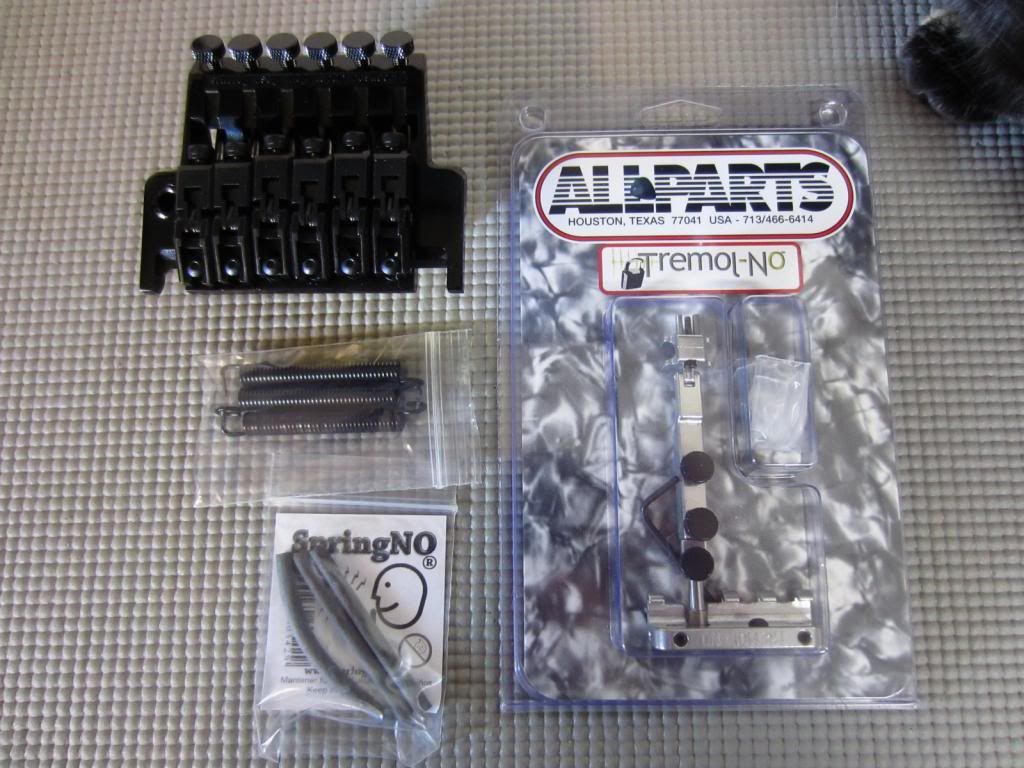 I've taken over two hundred pictures of this guitar attempting to capture the greenish hue of it with very little success. Tried every mode and setting in the damn camera before it was over. I'm either going to need to take a class or keep sucking at cameras.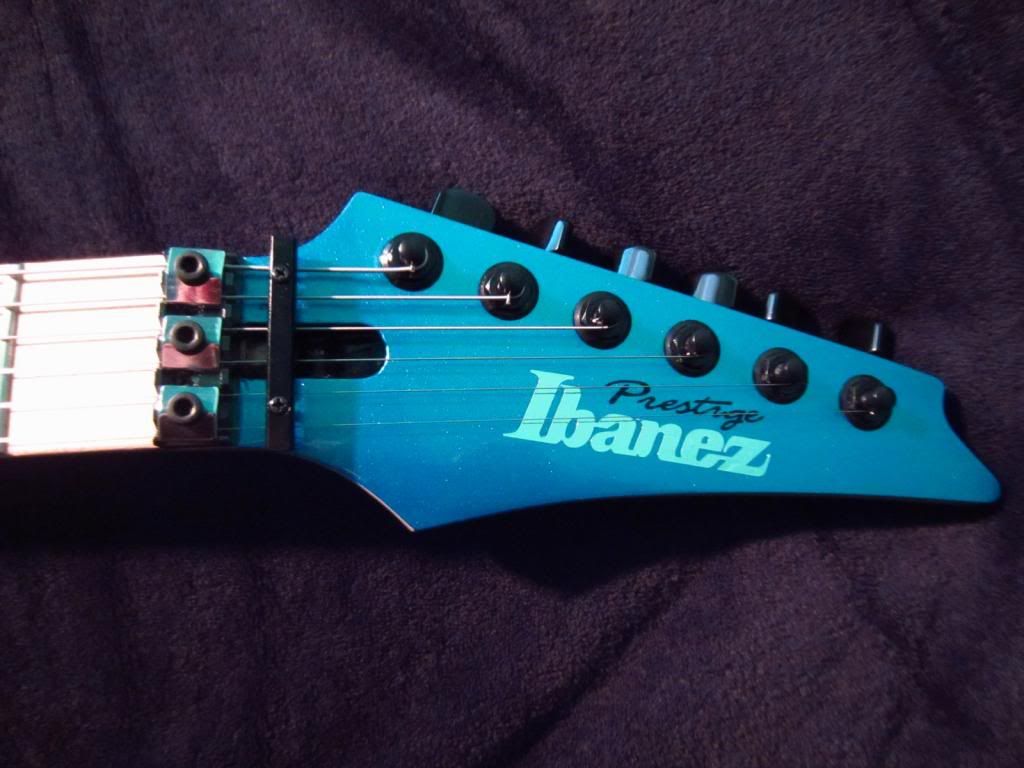 Locking tuners I got from Cameron.
Tried to channel Toshiro when it came time to wire it up. I'd never used push back wire before, Chris threw some in the box, love it.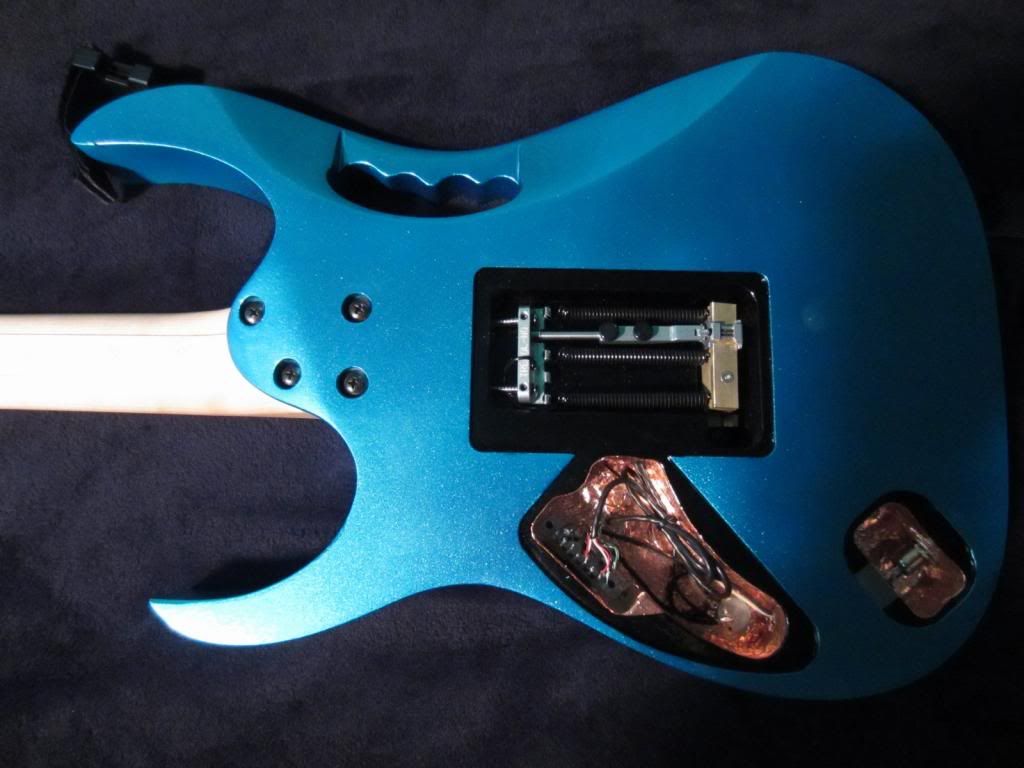 I'm calling this one RGWWBD. What Would Barnabas Do? He'd find something pretty and grab it firmly by the neck. It plays like hot buttered sex, was able to tweak the action down pretty good, and the Black Winters with the Ibanez 5-way in the one piece red mahogany body sounds killer.