Well, I got it.
I showed up at the guy's house after work, and luckily, he was being brutally honest in the FS ad. The dings around the edges are almost all super minor - only two small ones on the back go through the paint. The trem and nut are in good shape, little to no rust, and the neck is nearly perfect. The pictures were pretty bad and I thought it was that ugly navy colour, but it turned out to be black.
Somehow, this thing is set up amazingly, too. Really low action with zero buzzing. I should have asked the guy how he did it.
Man, I love the 550 necks. I was thinking about putting the EMG 57/SAX/66 set in it that was meant to go in the Strat, but once I found out it was black, I knew I had to put in some green DiMarzios.
Crappy pictures: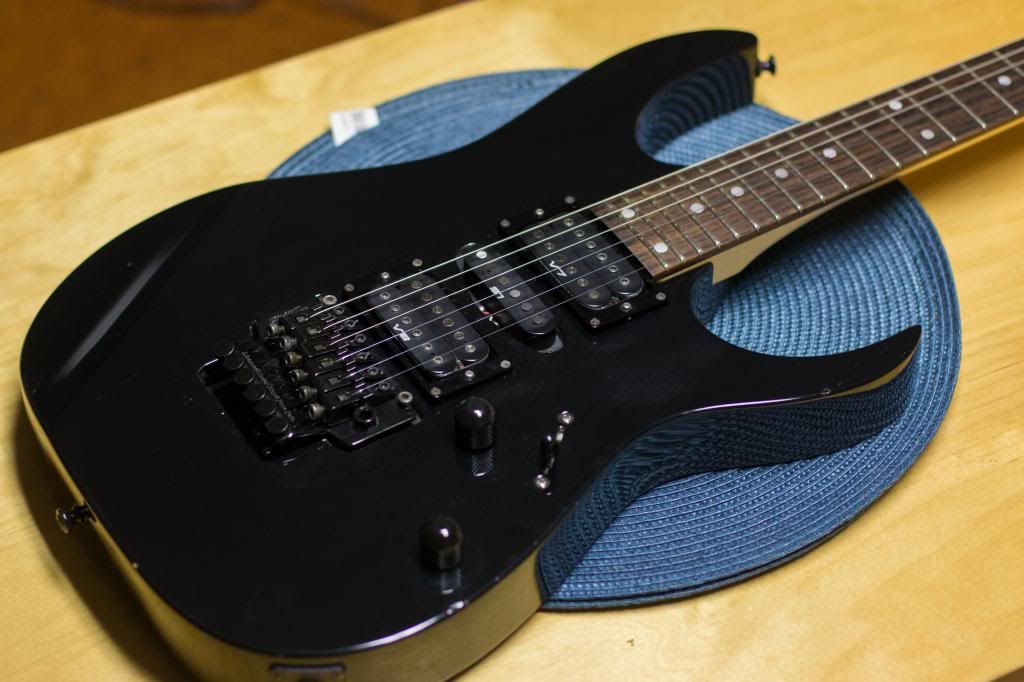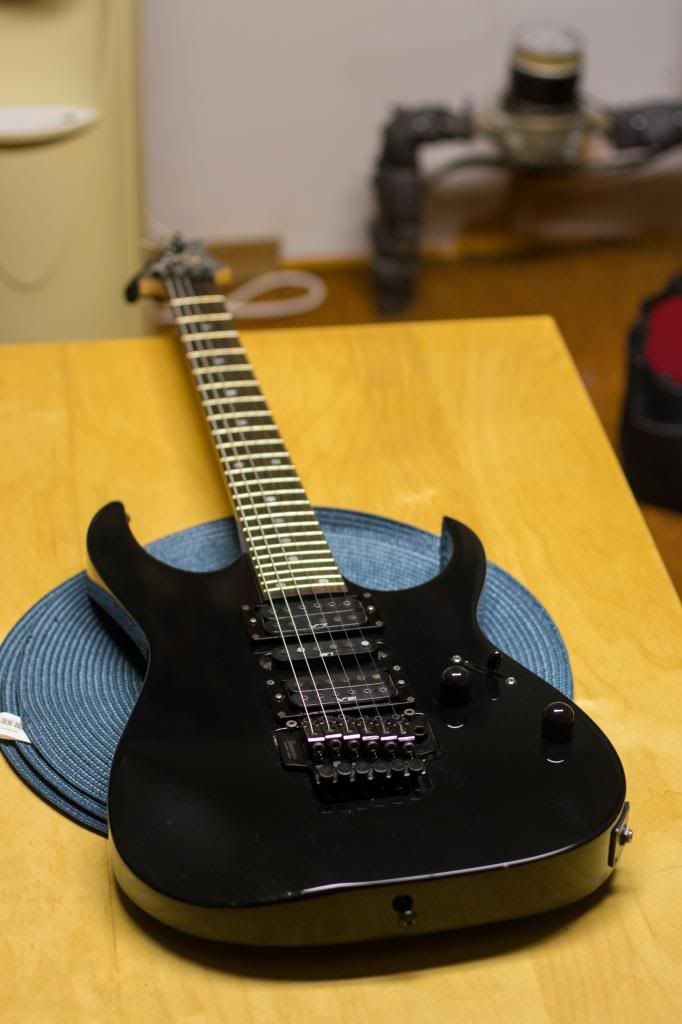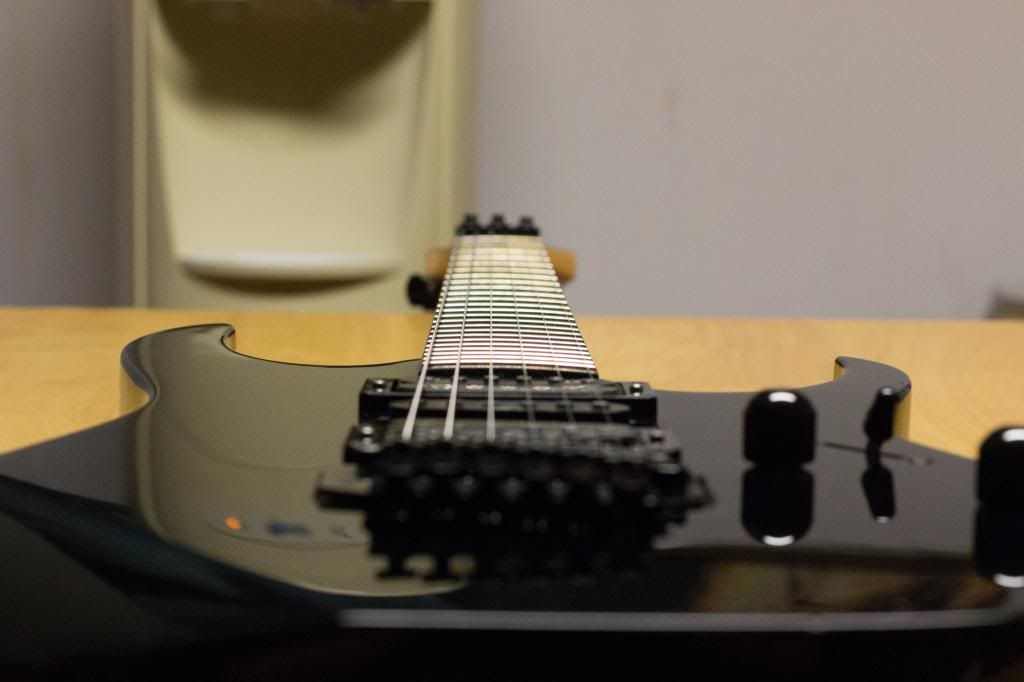 And with the immediate family. It's been years since I bought a guitar that wasn't black.