Hey guys! just got this guitar off of RGhoarder and i must say, he is a great guy to work with. He was insanely reasonable throughout the whole transaction and told me about every single problem the guitar had before he shipped it off to me. he even purchased new hardware, and the golden CL/LF combo before sending it off to me. He gave me a killer deal saying the guitar needed a bit of work. i got it in the mail and it was in way better shape right out of the box than i expected. The only problem i saw was the pickup holes were stripped, that was an easy fix. and the nut that he replaced the old one with is not radiused but still works fine. anyhow, Nice guy
as for the guitar! its a Robbins custom 7 string, has a Flamed Maple Top, Port Or ford Cedar Body, Black Locust Neck, Mun Ebony Fingerboard, Hipshot bridge, LockingMachine Heads, Dimarzio CL/LC combo, 24 Frets and 25.5" Scale Length.
Probably one of the sexiest guitars i have played really, in person it is just WOW! the neck profile is quite similar to my bs-7 so not quite as thick as a schecter neck, but not as thin as the ibby neck on my saber 7. probably close to my friends blackjack SLS c-7. on to the pics!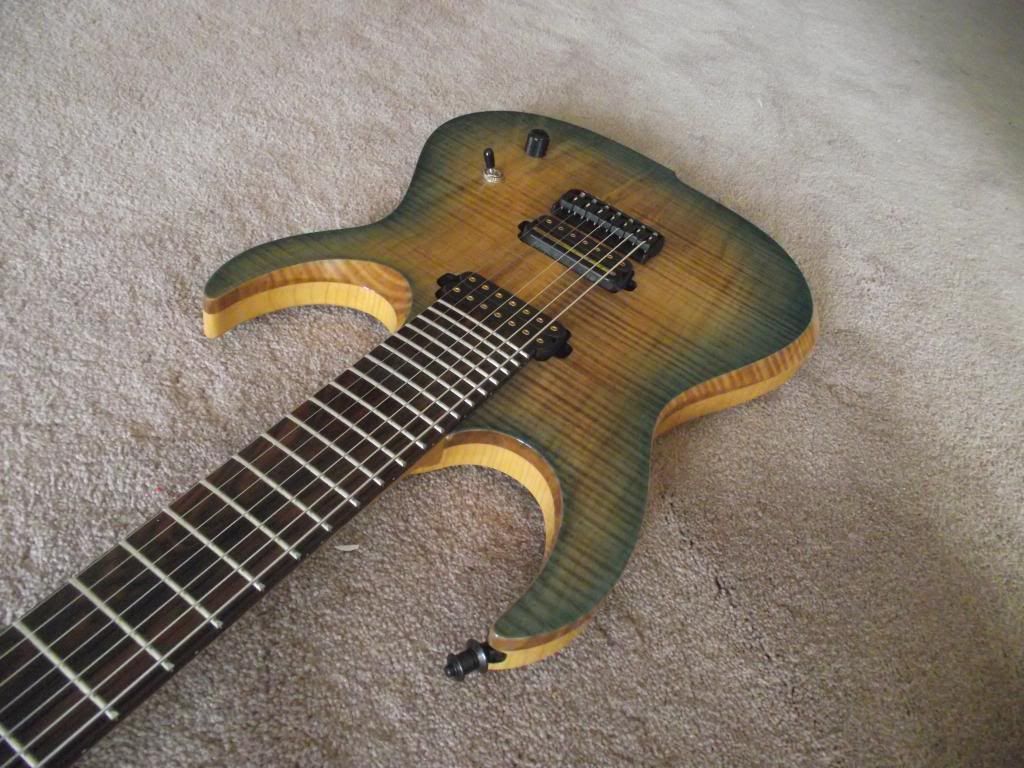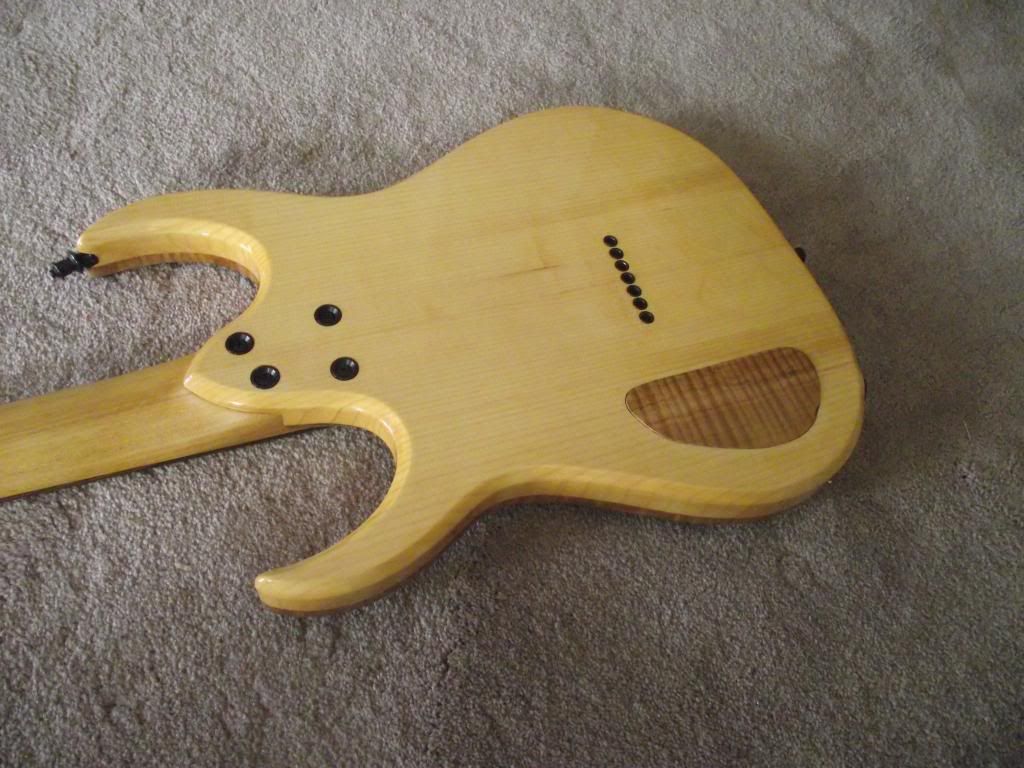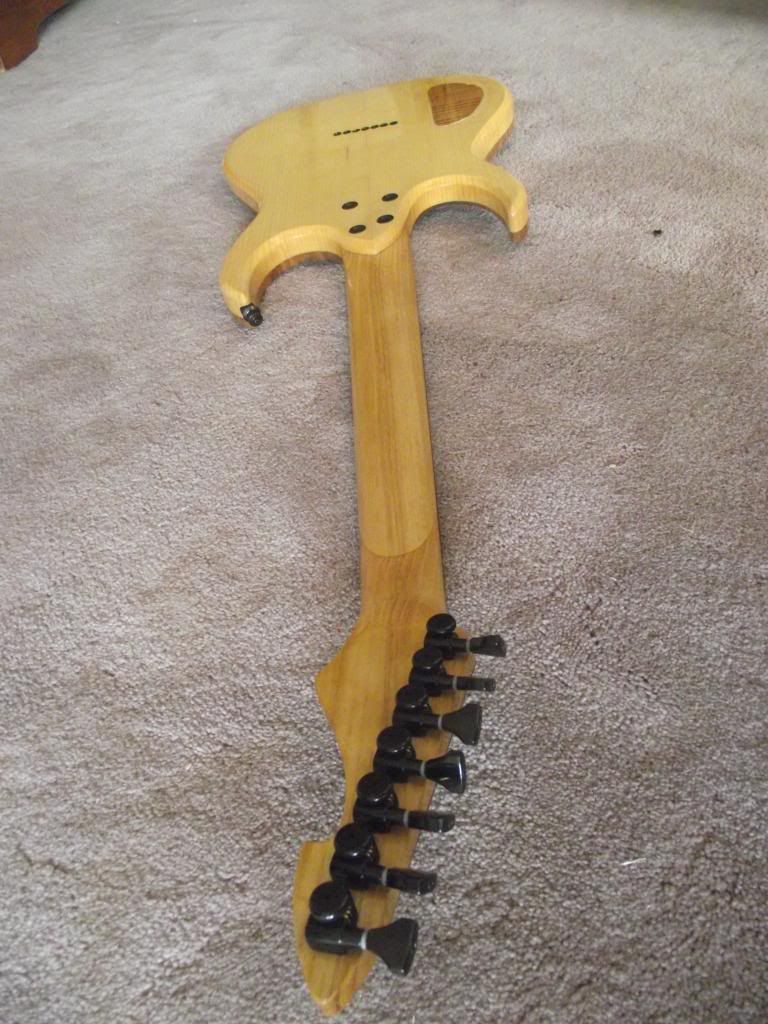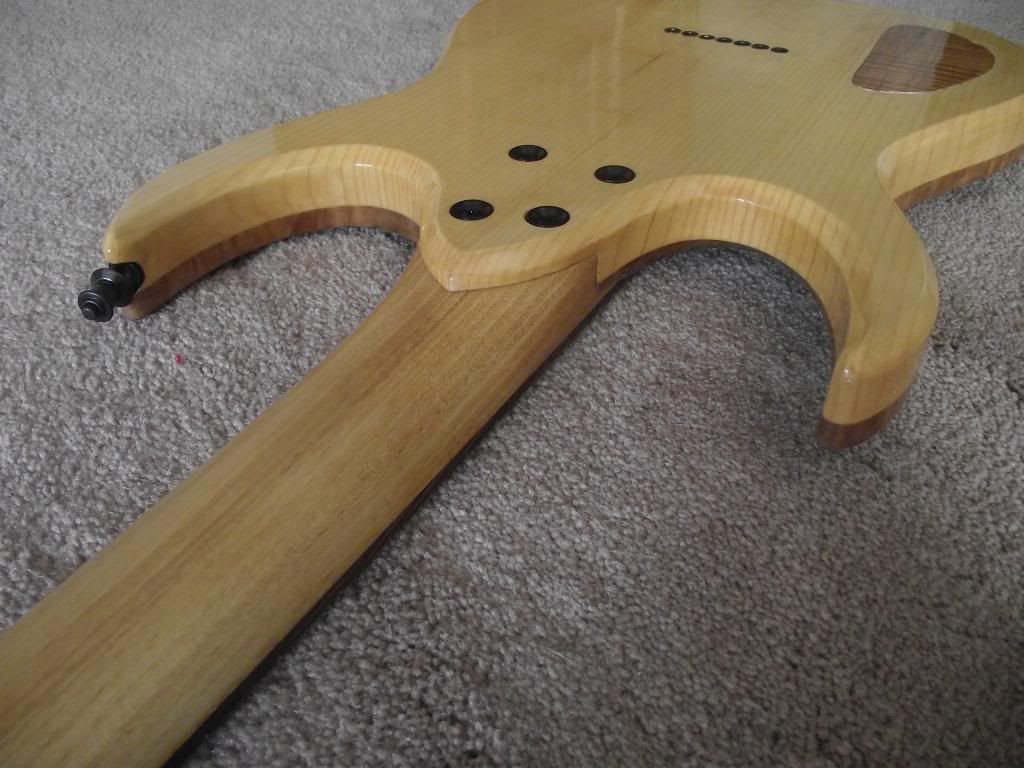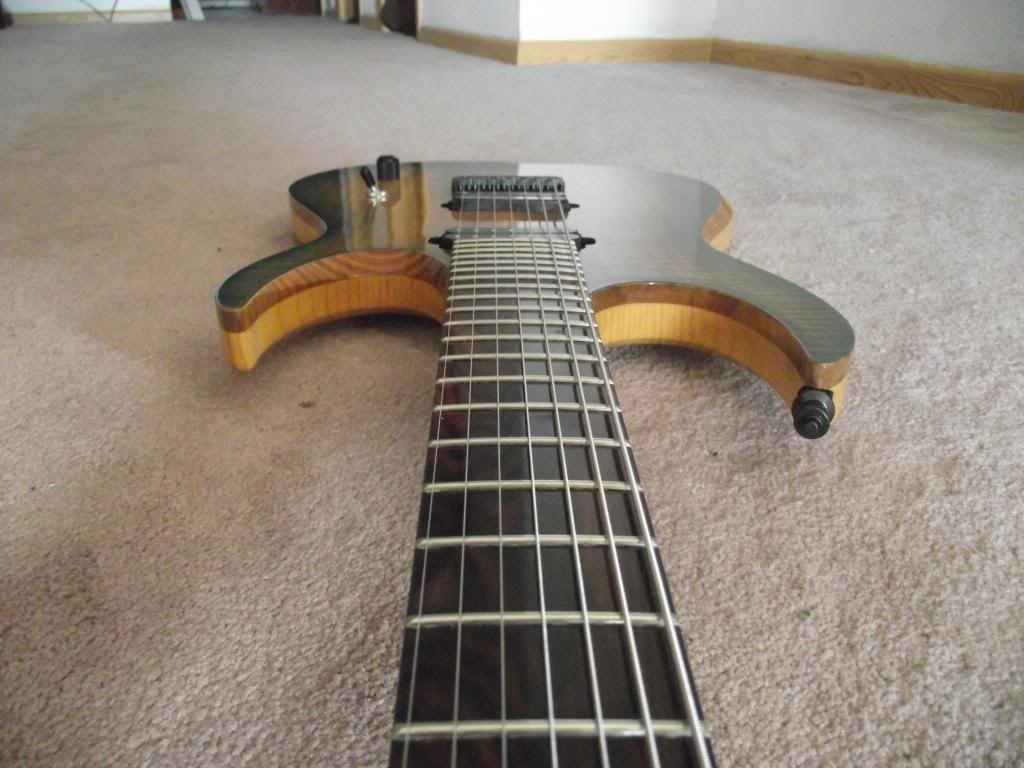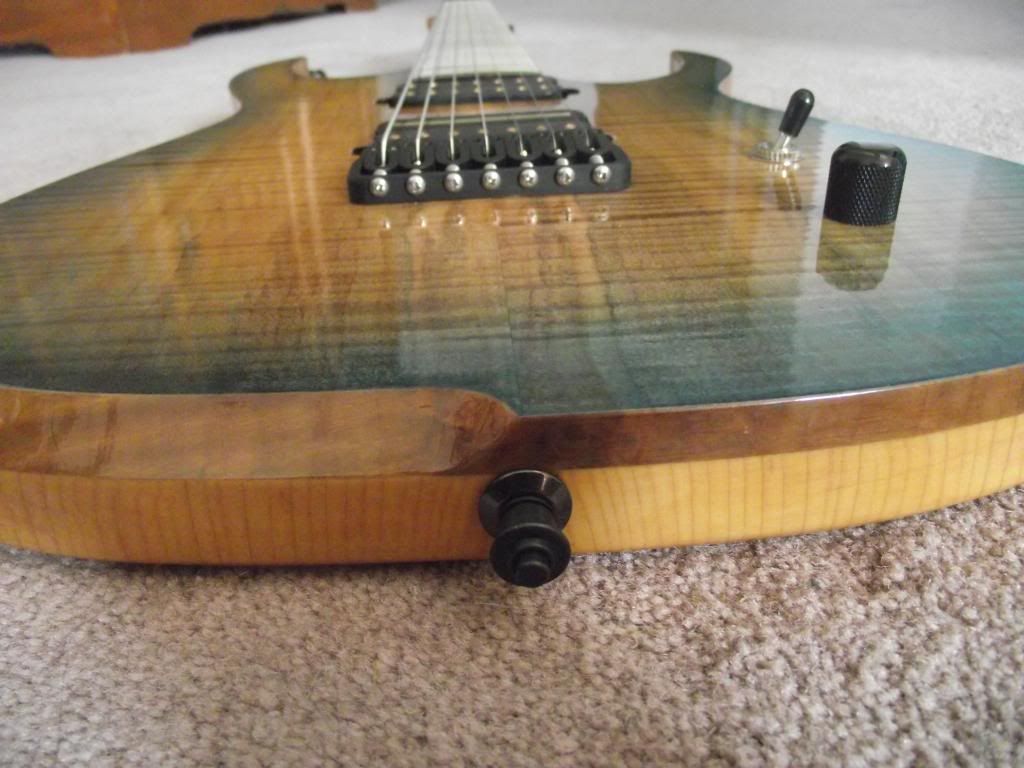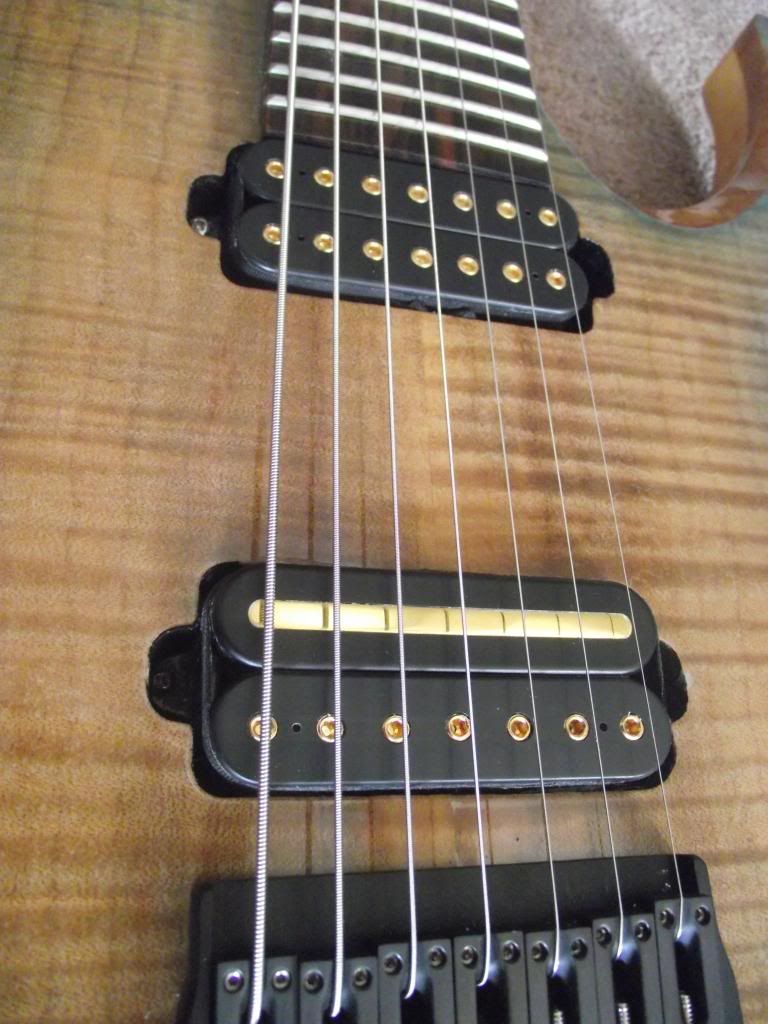 the back plate is quite cool, it is only held on by magnets, no screws, and has a gap so you can simply pry it off with your pick for quick access. sweet little feature there IMO.