I went to a really cool guitar store yesterday to check out some guitars and took along my Ibanez JS1000 incase I fancied part exchanging for something. The JS1000 was a really great guitar that I wanted ever since I was about 13 years old but turns out it's not really for me and I can't quite put my finger on why.
So any way, I checked out quite a few guitars
Ibanez Iron Label 7 string. It sounded pretty awesome but the fret work wasn't exactly great. Fret ends were sharp, fretboard was very dry and wouldn't hold its tuning which was a shame as I had been GASing for this for quite a while.
The I tried a Gibson LPJ. Sounded pretty cool and the fret work was decent. Though the whole guitar felt very cheap and nasty.
Then I tried out Charvels. They had a few San Dimas models and So Cal models which all felt fantastic. I ended up walking out with one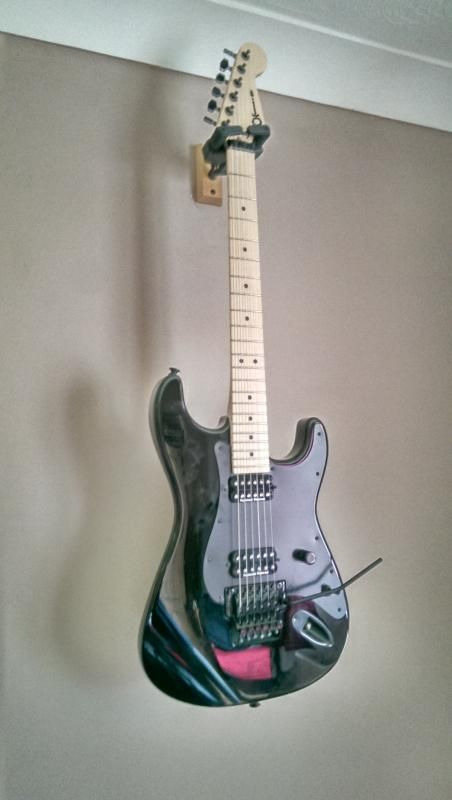 The neck felt amazing, the tone was inspiring and the guitar stayed in tune well despite the strings desperately needing to be changed.
I've wanted a So Cal ever since Charvel made the US versions a few years ago but never had the chance to buy one when I found one so I'm incredibly happy
Here's a shot of some of the other guitars I've got hanging in my room too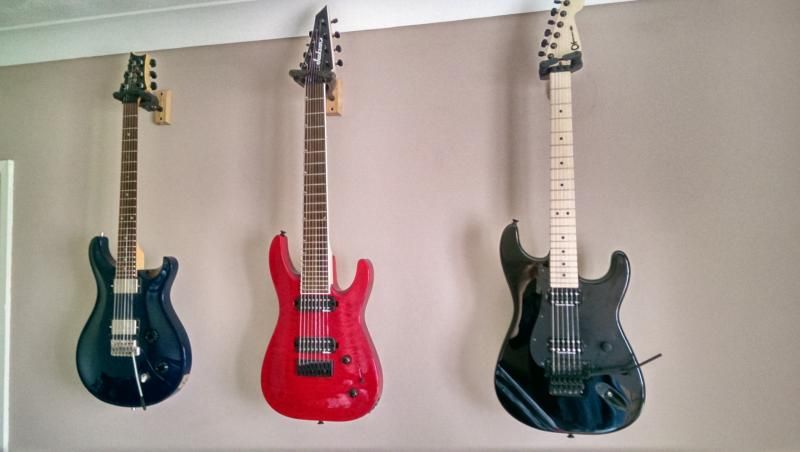 Please excuse the shitty lighting