Tom Waghorn's guitars are tragically underrated, he has been making guitars of truly incredible quality for years and even trained an apprentice who is the renowned luthier, Dylan, of Daemoness Guitars. His work is of consistently incredible quality, and he's been doing this for years, so is well past the "getting there" learning curve of a lot of up and coming luthiers.
My tastes vary pretty hugely, but my writing style is more stoner/riffy/vintage than a lot of the current tech/djent players out there doing such incredible new stuff. So I humbly bestow upon you all a rather different, classy beast. My riff machine. It is a new shape we came up with, based on the Sauria shape, but with a couple of changes based on my preferred aesthetic. Plus there's a beard on the inlay, and we all know that that is a mark of true class.
SPECS
Modified Waghorn Guitars Sauria Shape. Semi Hollow
Black Limba Body (Ofram)
Flame Maple Top In Matte Tobacco Burst
3 piece Flame Maple Neck with Wenge Stripes
Ziricote Fretboard
Mother of Pearl/Abalone Inlay
Ziricote Faced Headstock
Cream Neck Binding
Luminlay Side Dots
Scraped Maple Body Binding
Pigtail Bridge with Graphtech Saddles
550k Bare Knuckle Volume Pot
3 Way Switch
Cream Pickup Rings
Bare Knuckle Pickups Mule Bridge (Brushed Chrome)
Bare Knuckle Pickups Mississippi Queen P90 (Brushed Chrome)
Gotoh 510 21:1 Gear Ratio Tuners (Ebony Buttons, Gold Housings)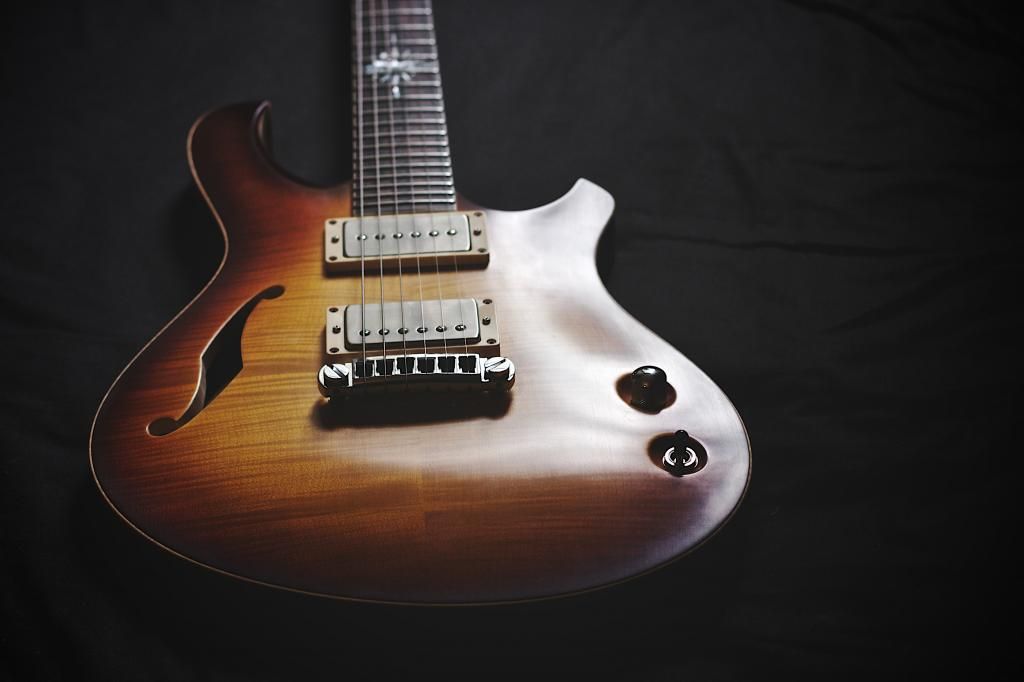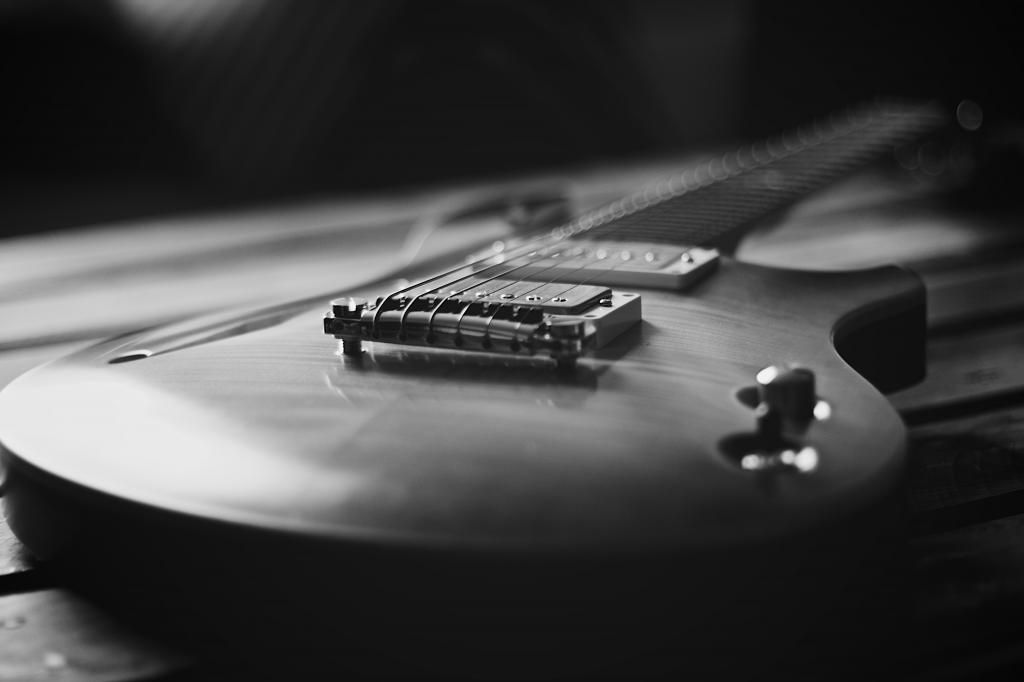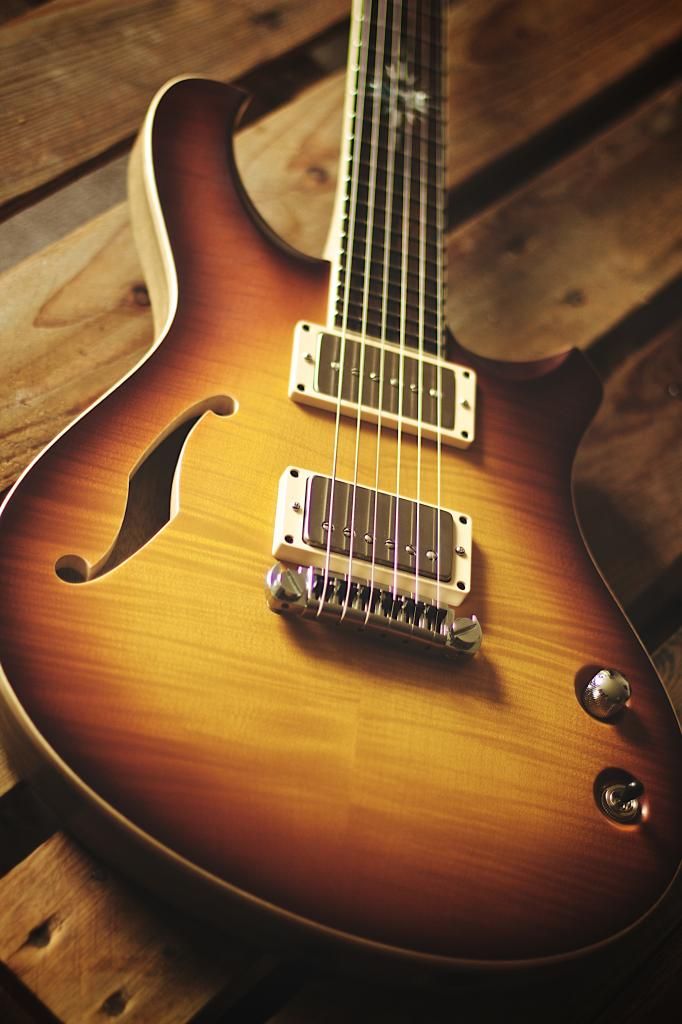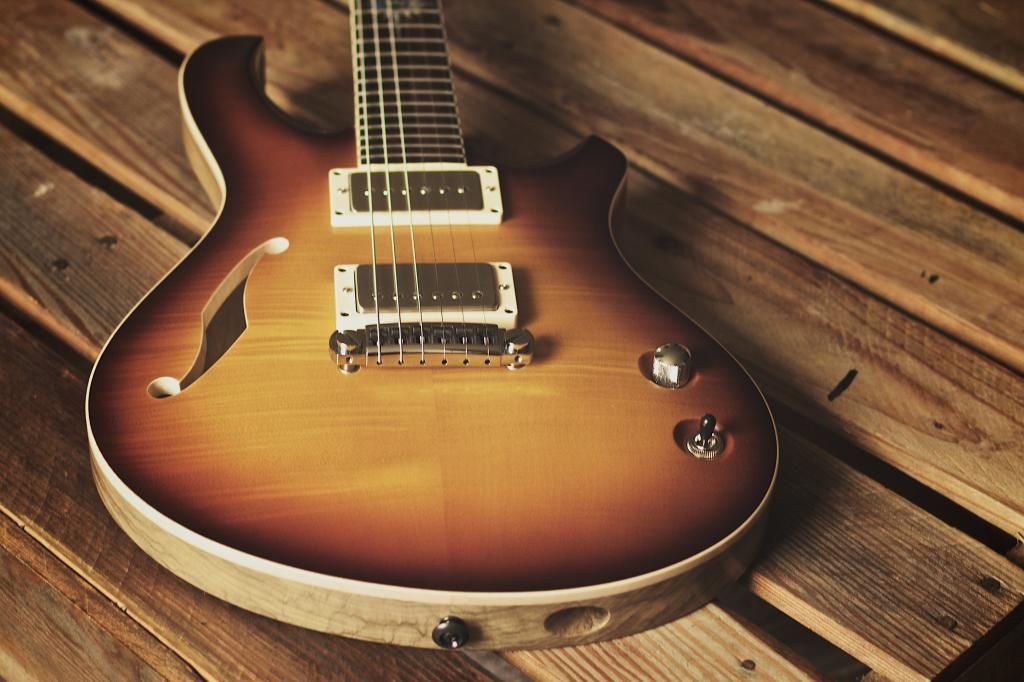 I just want to point out the smooth matte finish. It feels incredible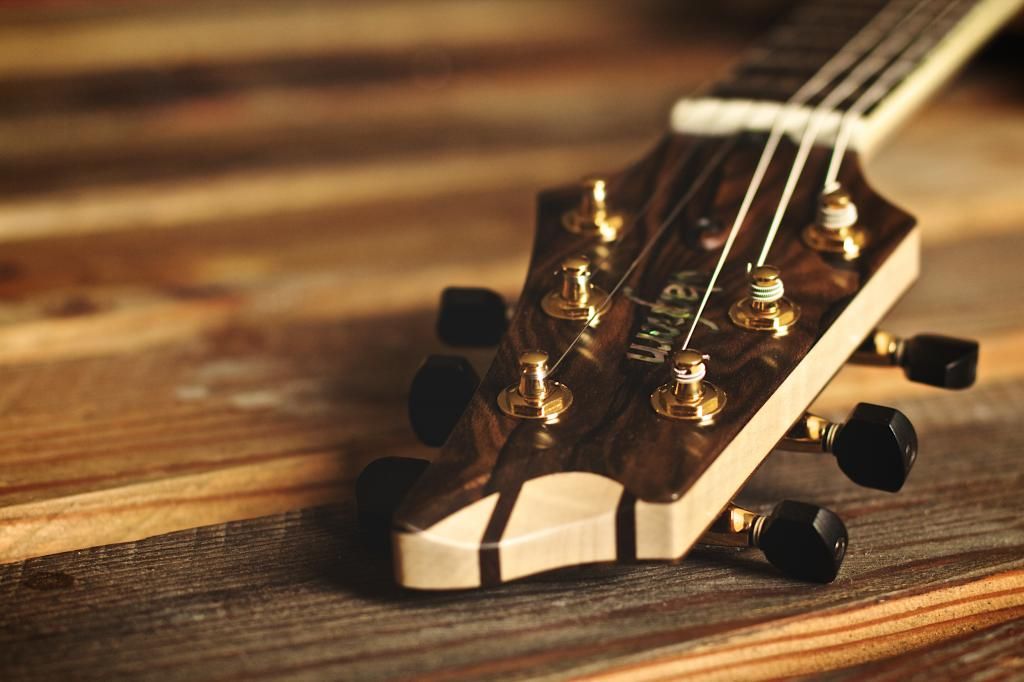 Beard: Check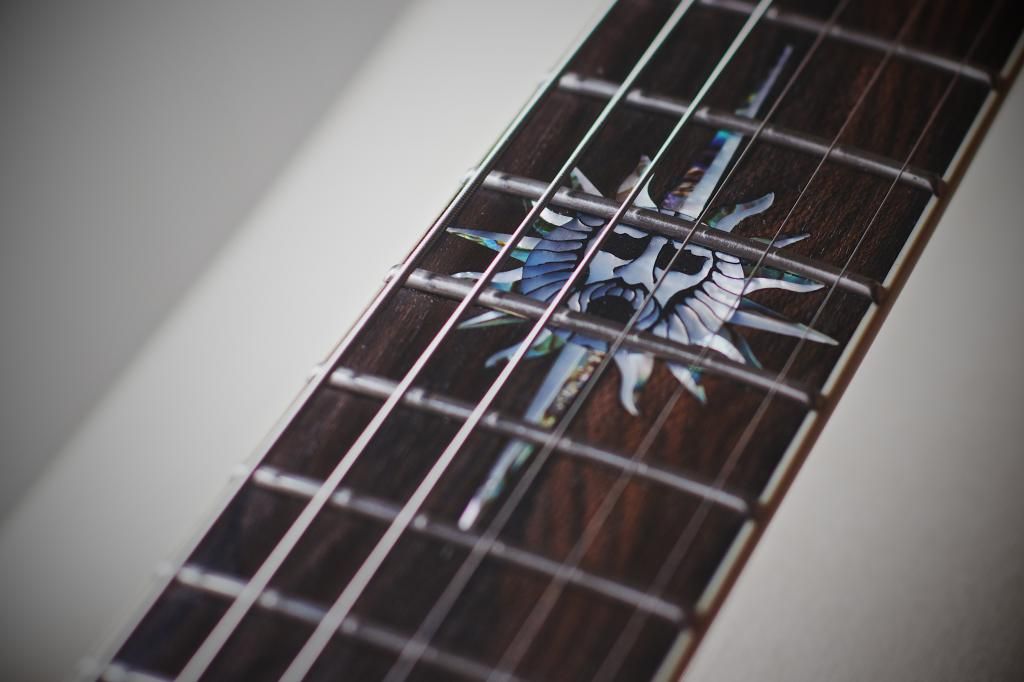 Feels really comfortable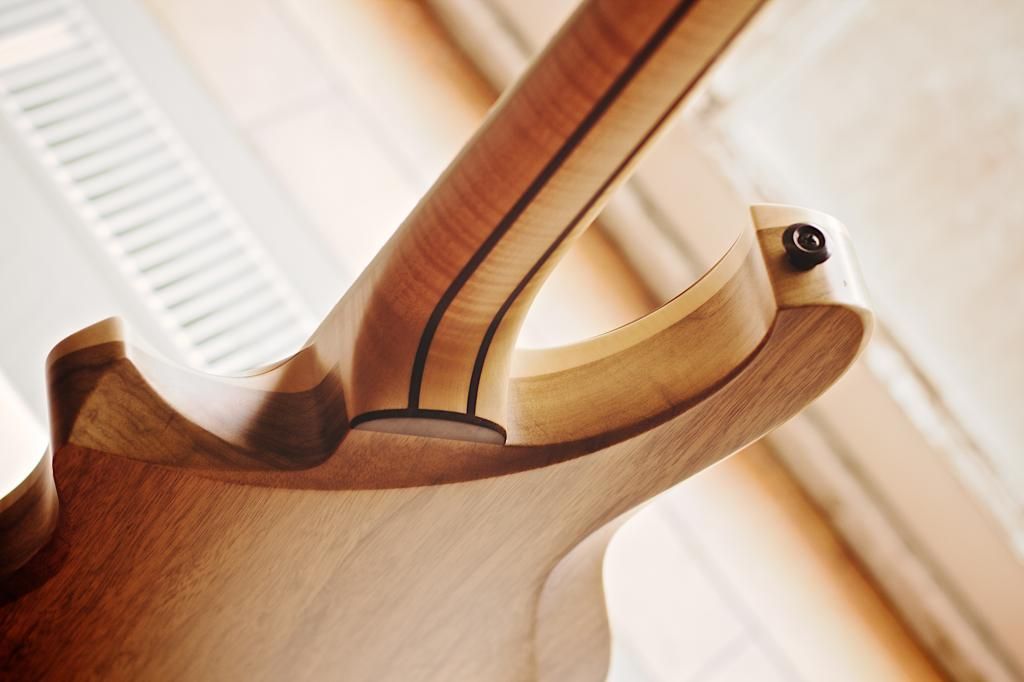 Beard: Still there
Note how exceptionally thin each individual piece of MOP/abalone is. Tom's Inlay work is astounding, he really really put in the time for this one, and it is so very intricate and masterfully done.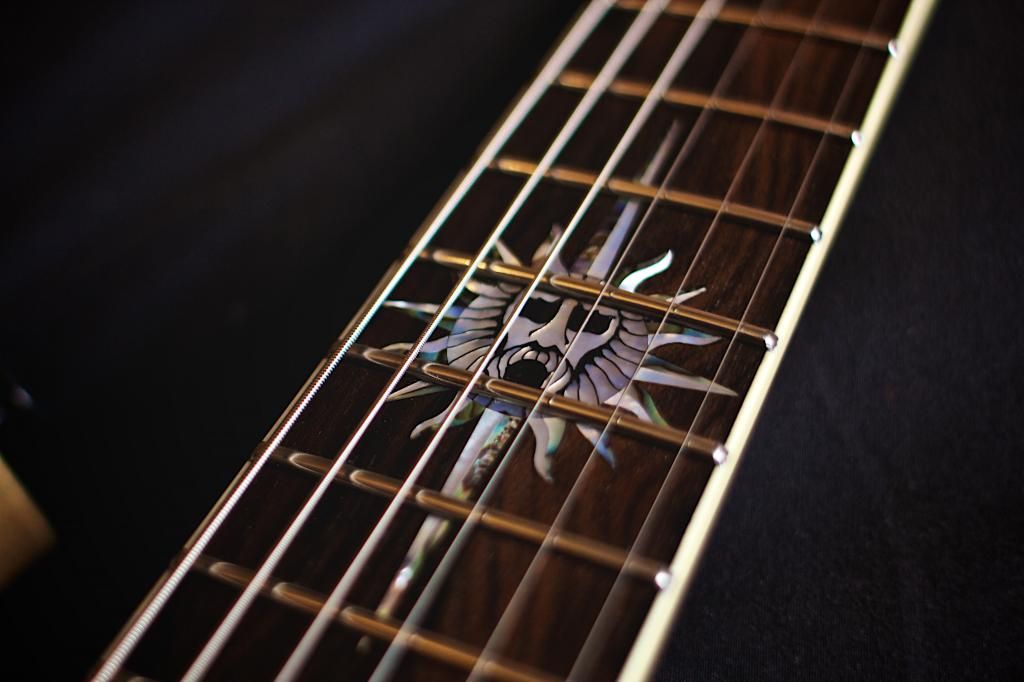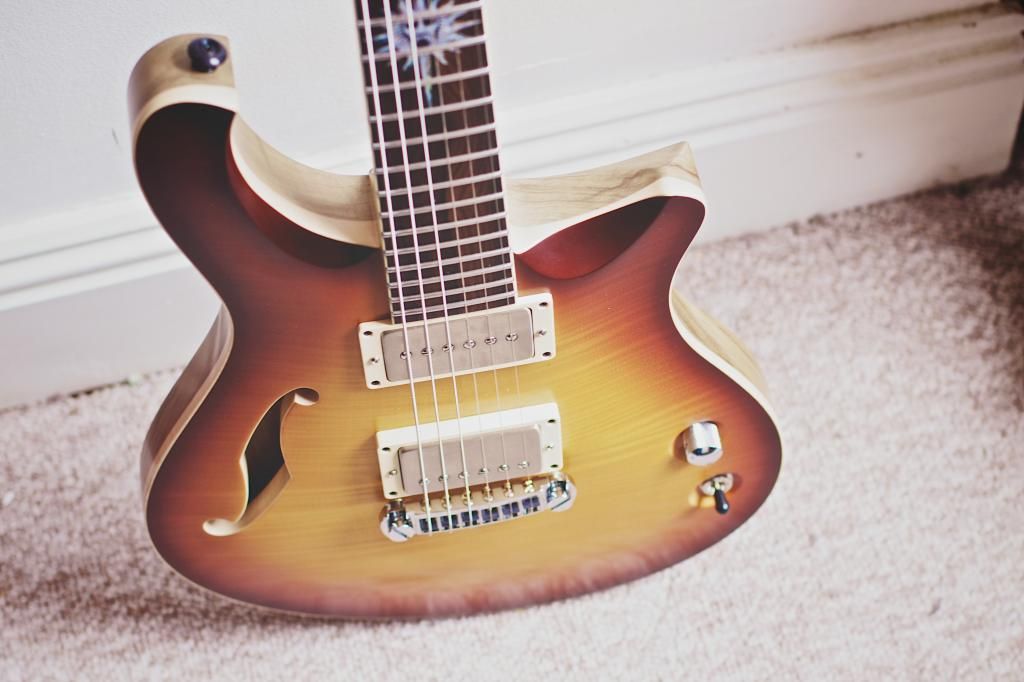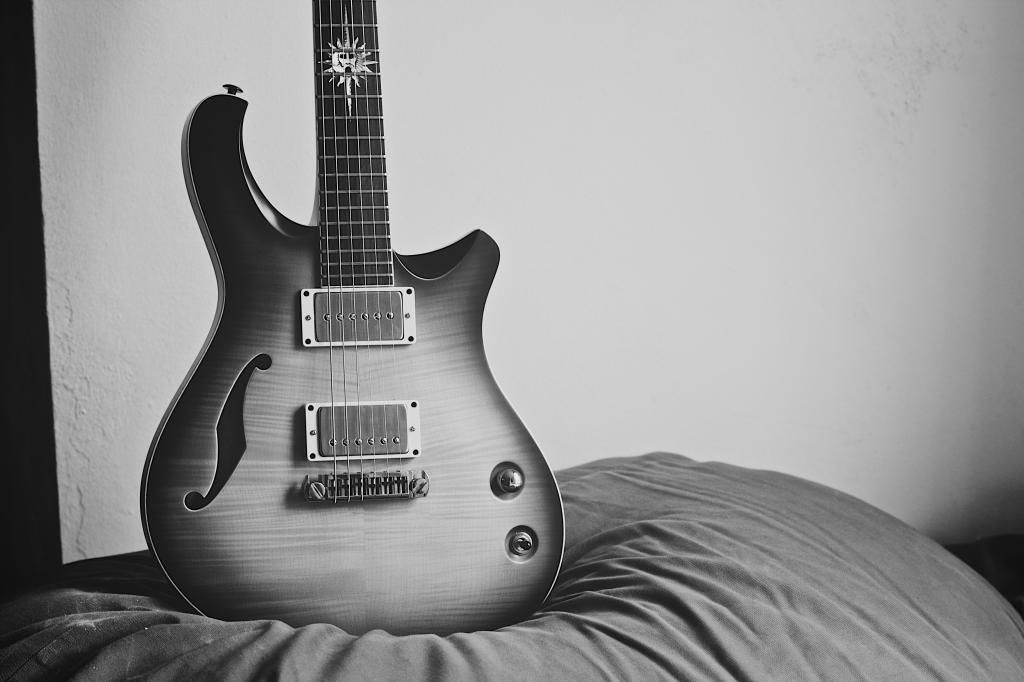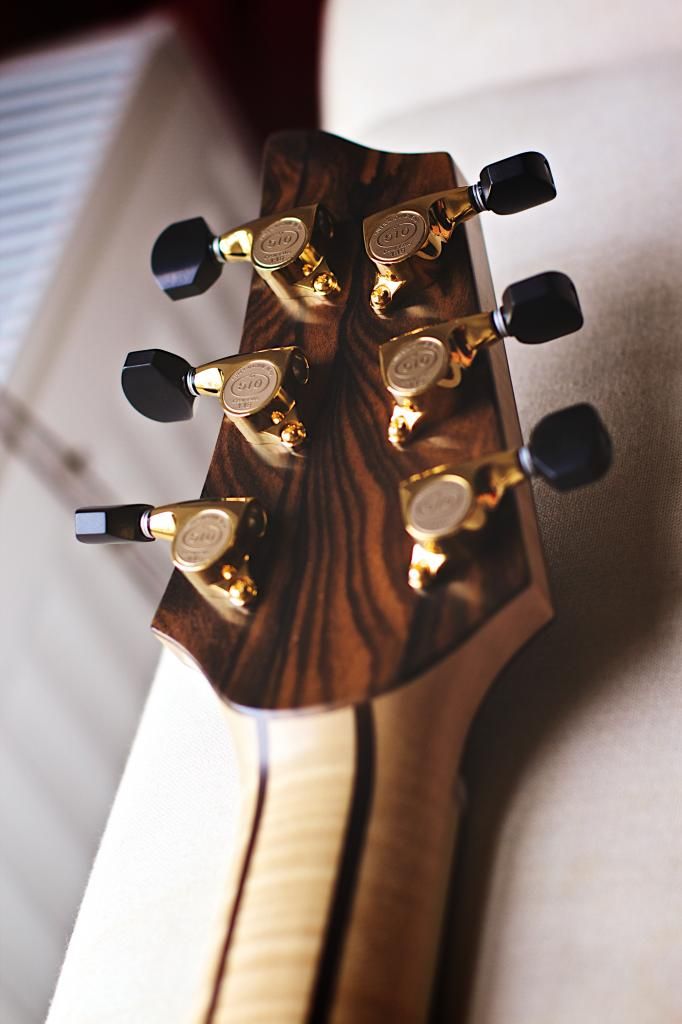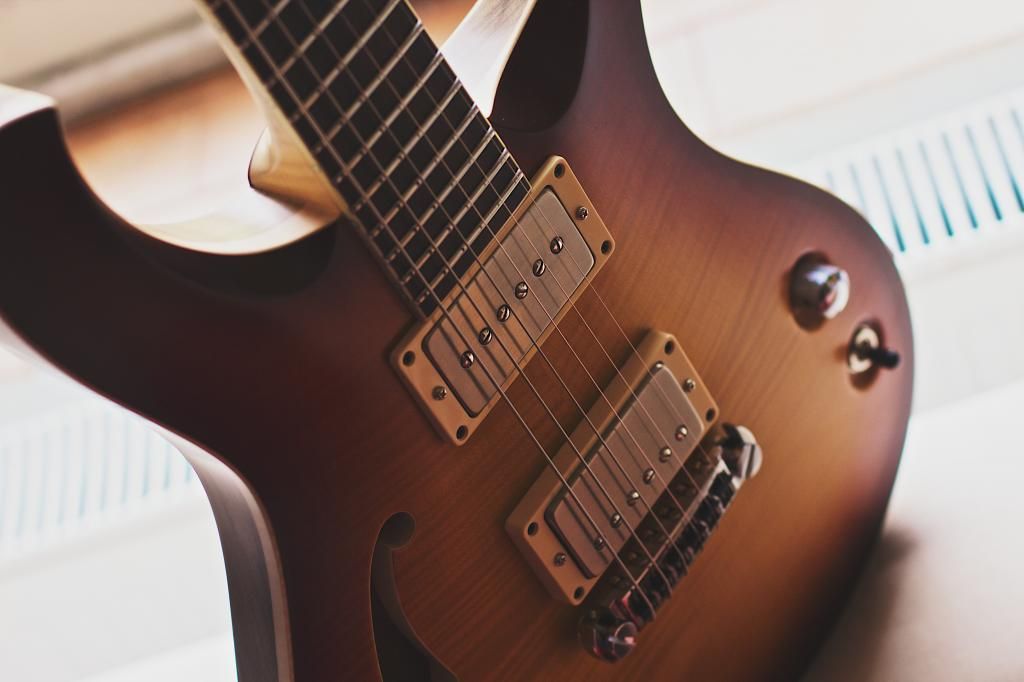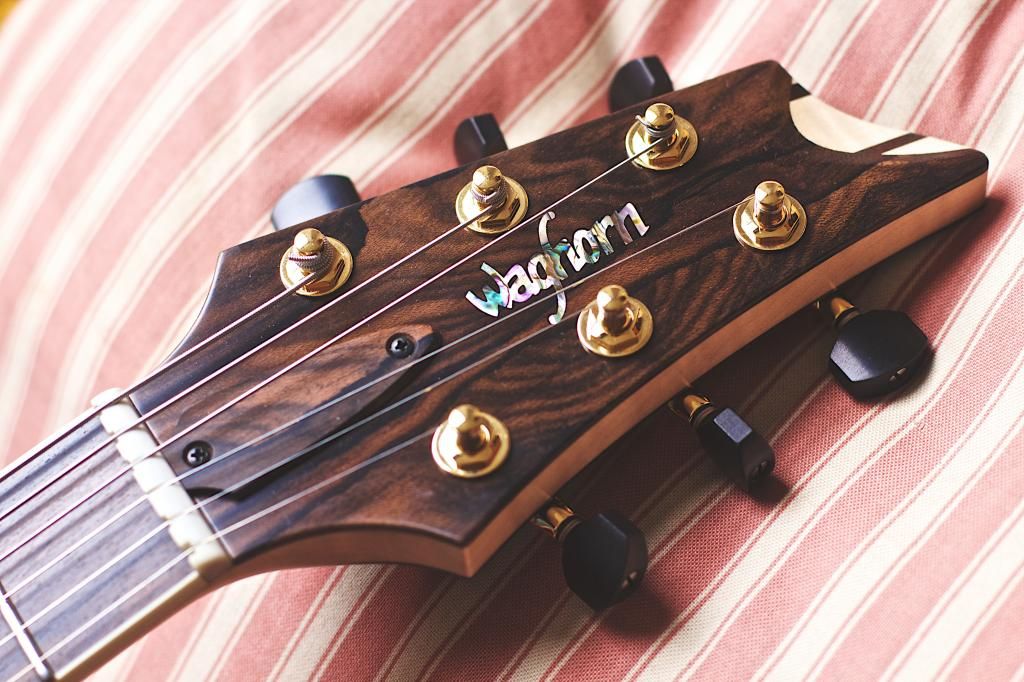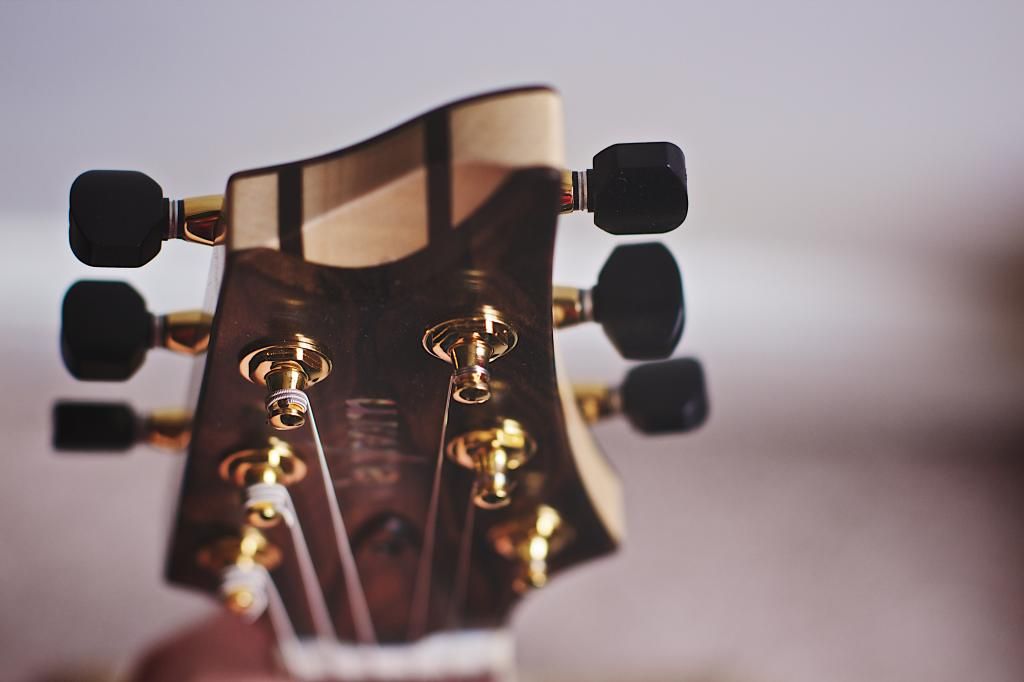 It is a joy to play. Over the years I've honed my eye for spotting imperfections, and this has seemingly none. The weight is perfect, the sustain is pretty endless, the tone is full and very rich sounding. It's super usable, the sounds really great from anywhere clean all the way to tight metal riffing. It does absolutely everything I want it to and exactly how I want it to. I'm rubbish with words on this one, because it overwhelms me.
And also, that inlay. Such intricate detail and masterful work, it is totally incredible. I know Tom put in a huge amount of time getting it right for me and it really shows. He has genuine passion for his work and you really really can feel it