So after a long wait, my new pal arrived! I had a couple of communication issues and my rush build was a couple weeks late, but I ended up getting in touch with Jeff and it arrived on Monday. So far it's one of the best sounding and most comfortable guitars I've gotten to play and I'm really happy with my choices.
Specs:
DC700H, Hipshot bridge
Natural back and sides
Swamp Ash wings
Translucent Teal Flamed Maple Top (Deep Triple Stain) Glossed Finish
5 Piece Maple neck with Walnut stripes
Tung Oil Back of Neck
7 String standard headstock (found on the DC727/747)
Matching flamed maple headstock
Ebony Board with no inlays or streaking
Stainless Steel Jumbo Frets, 20" radius
Push/Pull Tone knob.
Bareknuckle Juggernaut set.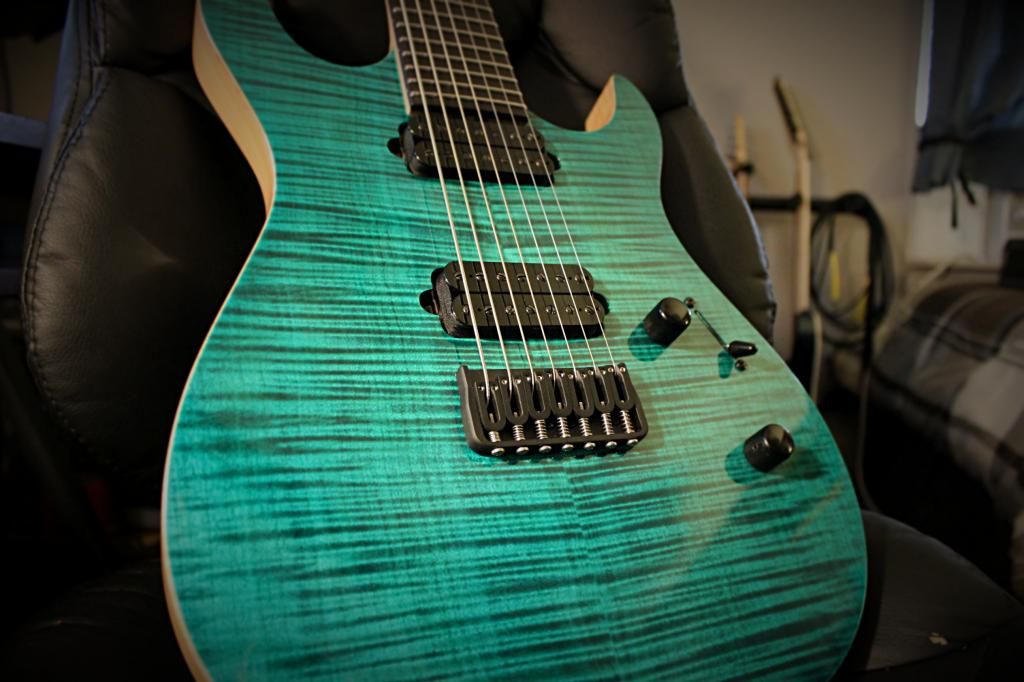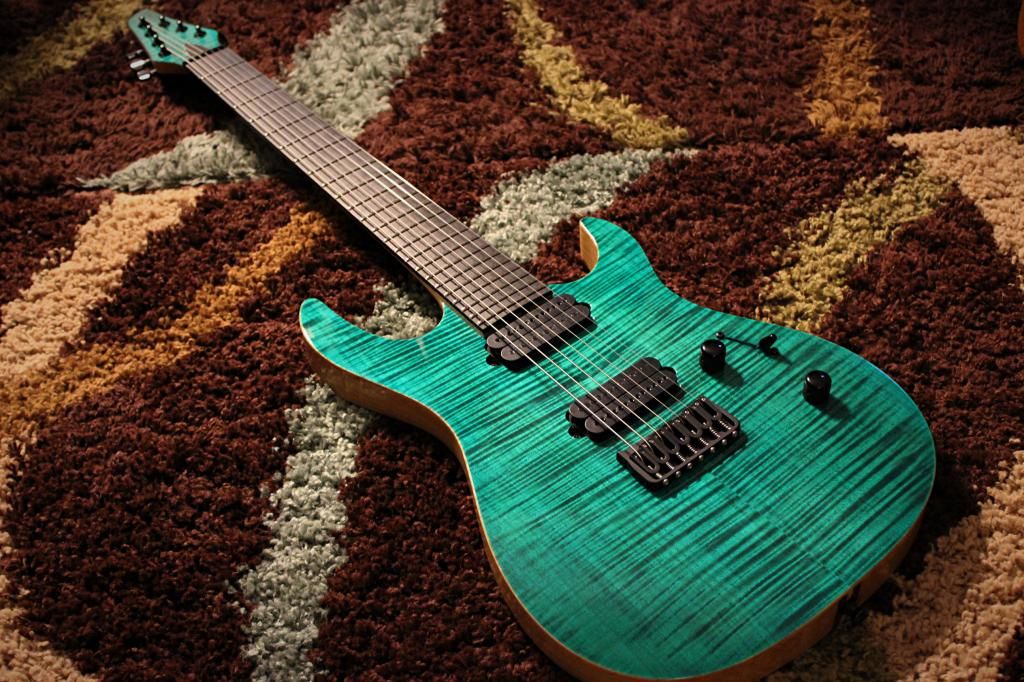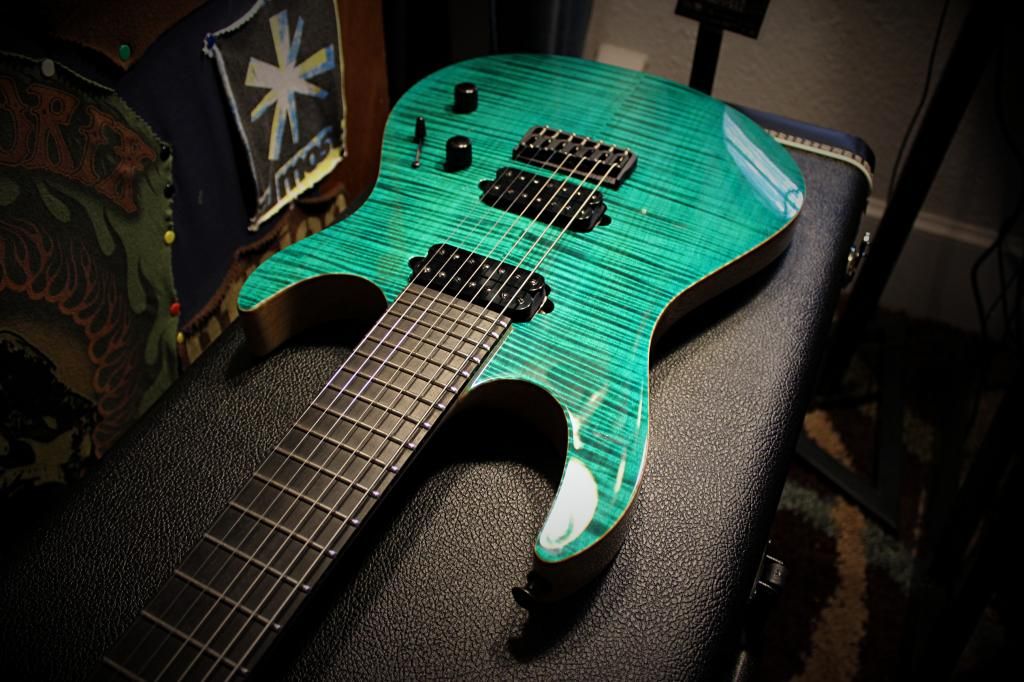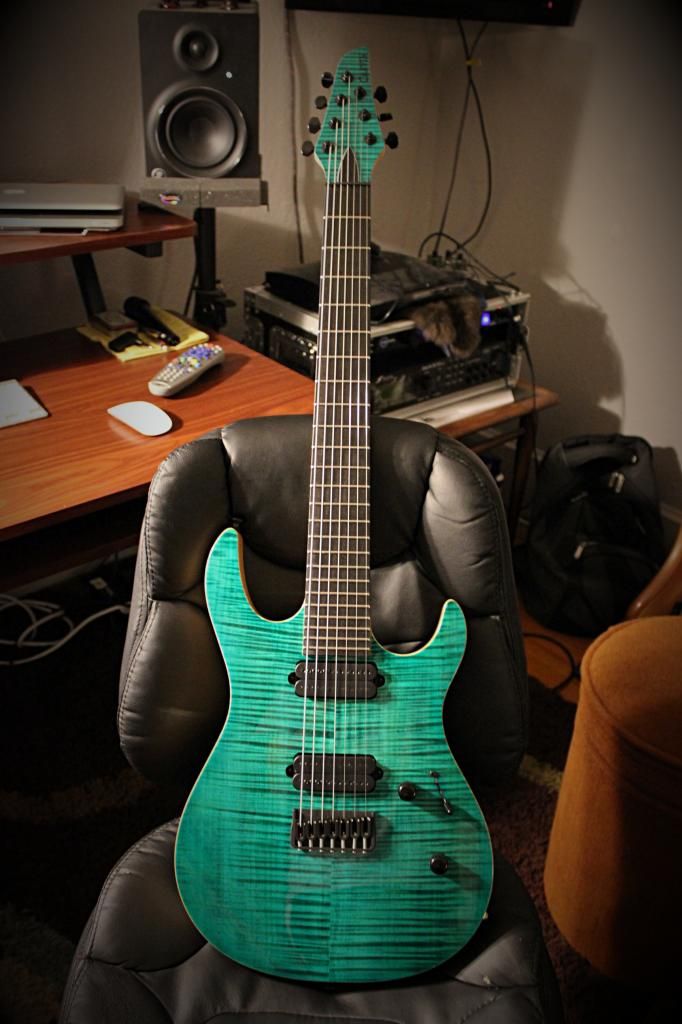 My pal jorona11 was the one who really turned my onto Carvin. He has an H2T and HH2X both which are fantastic and I really love the feel and quality of them! The D26 pups were actually really good and had unique qualities, but as I had been planning this "Dream Guitar" of mine for such a long time I wanted to go all out and try the Juggernaut set which is pretty crazy. Very different from the Aftermath in my 1077XL and the Dimarzios in my JP7. Very rich and midrangey. There really isn't anything offensive about them (Not harsh when playing leads on the bridge pickup), they just make the whole guitar seem bigger and rounder while still remaining tight and clear. Very excited to hear how this guitar records.
And it's Teal so that makes it good enough for me!
Thanks for checking it out!