So I got up on Saturday Morning and just out of habit cruised eBay and came across a listing that had something I've been chasing after for a couple of years but had basically given up on. the Seller just happened to be a local collector that I knew of but had never met. so I emailed him and come to find we had some mutual friends so I went out and met him yesterday and because he knew of me through some other local collectors he seriously hooked me up.
it's a mid 1986 Jackson San Dimas Dinky. I've had several of the Original Charvel pieces and I had one Jackson but it was an Ontario piece with a San Dimas neckplate (the Real San Dimas jacksons are numbered from 1001 -1505). this one is the real deal and it is in incredible condition.
It has that raw gunstock oiled neck that just freaking shreds.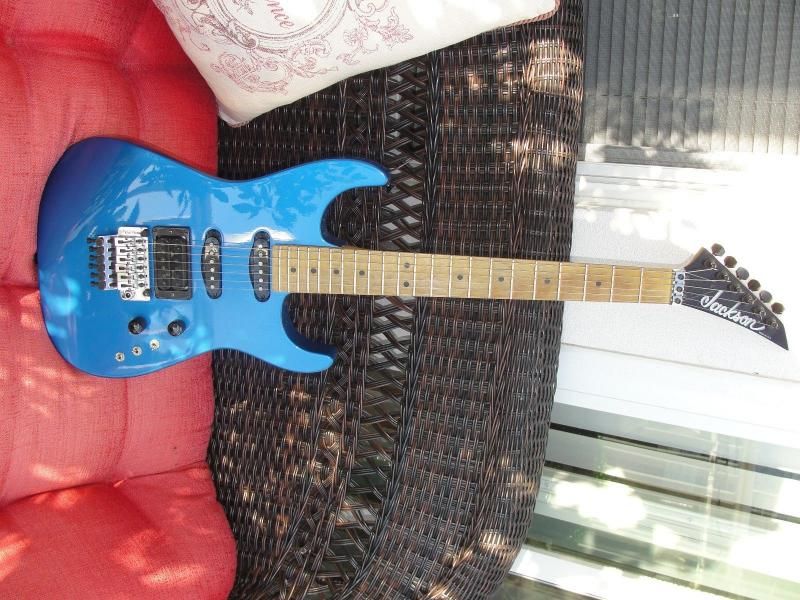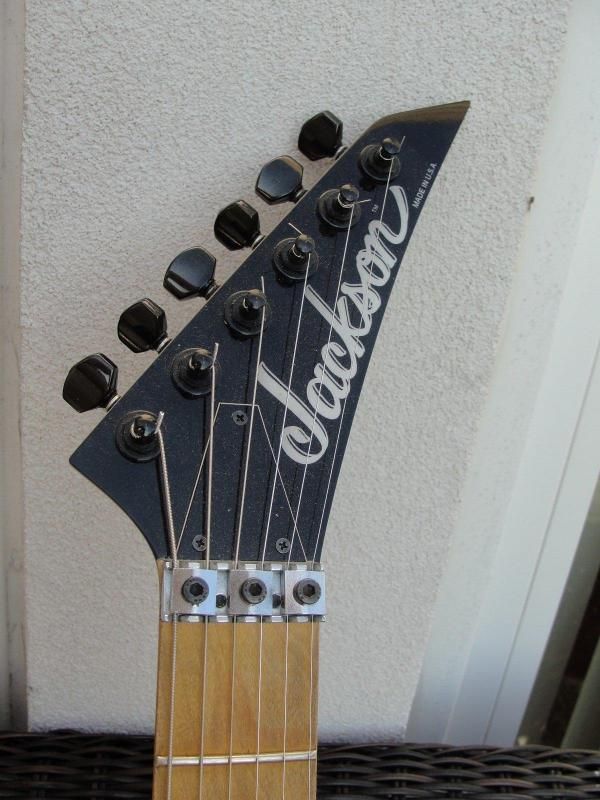 Early floyd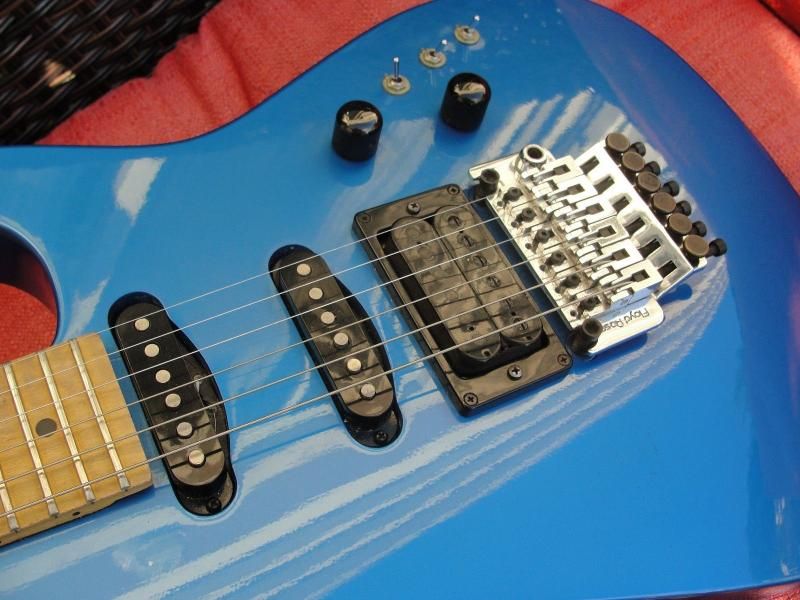 smaller cavity route (indicative of the San dimas era)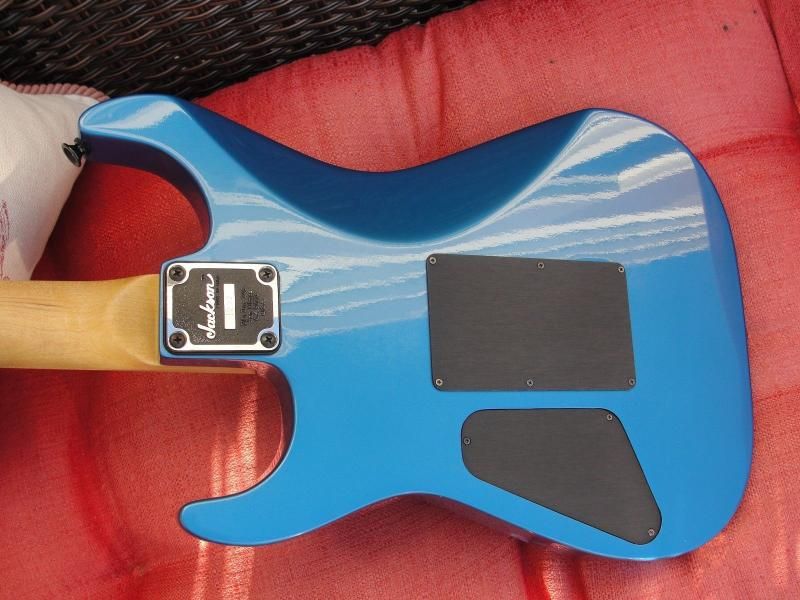 low serial #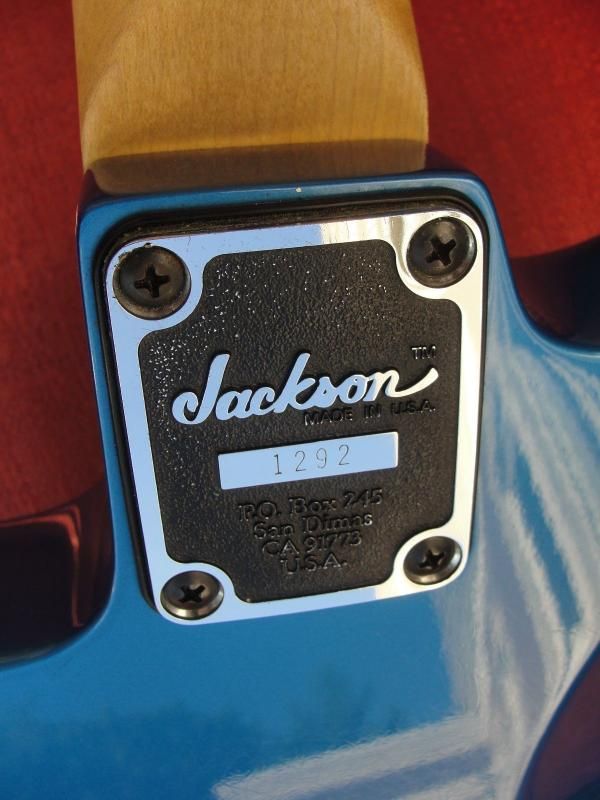 this guitar is a bit more exensive $$ than an RG and it had to be a cash deal,so I'm going to have to move that 560 and probably one of the 550's I just picked up, to keep the Mrs. off of my back.
the 550 choice will be a hard decision as they both play and sound really good.