Seems a bit of an odd concept for a thread, granted, but I have to admit that despite having a love/hate relationship with Ibanez over the years, I do fucking love their lesser known models. Especially some of the old school discontinued stuff.
They've got a pretty gnarly history and, since I'm becoming more of a jaded hipster curmudgeon these days, favouring obscure short scale hardtails, Ibanez have some fucking cool guitars in their archives that aren't typical RG's or S-series regurgitations!
Chief among which, at least for me at the moment, the Iceman!
(mine on the left, Mr.S' on the right)
I fucking love this thing. I play everything on it from the groovy grungy hard rock stuff in my originals band, to Lamb of God and Testament in the covers band, and it does it all comfortably and convincingly! It's got the stupidly low action and smooth playability of a super strat, but packaged in a short-scale classic-looking tone monster.
I really dug the look of the Darkstone series stuff too...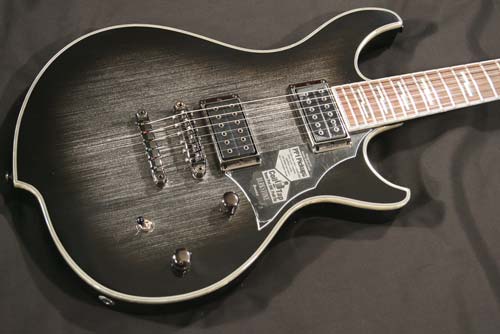 ... but that line never really seemed to take off
Discontinued it pretty swiftly.
Anyway, what are some of your favourites from the more 'obscure' Ibanez range?