As Garrett noted in the other thread, I've been rather delinquent with my NGDs, lately. I haven't bought anything expensive or terribly exciting, but I have bought several useful guitars.
This is probably the biggest find for me. I've never been a big fan of LTDs, finding them typically to be tone-dead and with bad fretwork. However, this one is a huge exception. The fretwork is immaculate and it sounds very nice.
The RA-600 is basically a 24.75" scale neckthru Mirage with a single EMG. The bling level is acceptable, which is unusual for LTD sig editions. I know absolutely nothing about Chimaira and wouldn't know Rob Arnold if I was standing right next to him. However, he had a decent sig guitar, despite how short of a time it was made.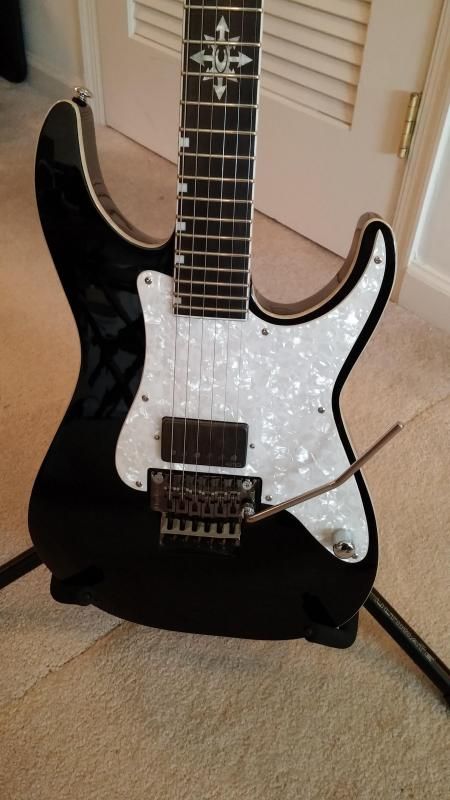 I replaced the EMG 81 with a 57, which is a much better pickup.
Here's my rhythm guitarist checking it out:
I've always thought this way of leaving the neck bare of paint looks kind of odd, but it works.
Oh, and thinking of adding a neck pickup with a different (better looking) pickguard? Nope.