This was on sale for $250 at GC, so how could I possibly resist?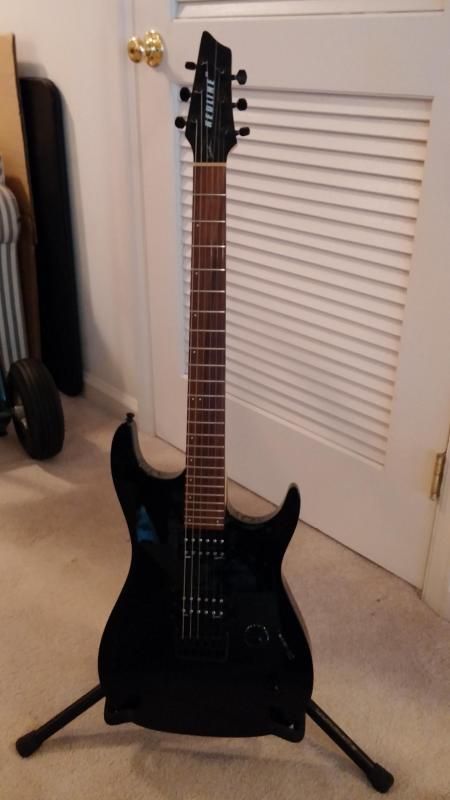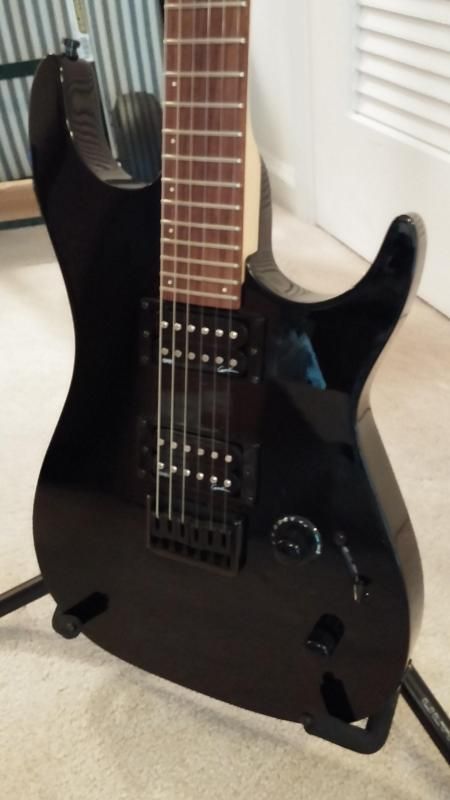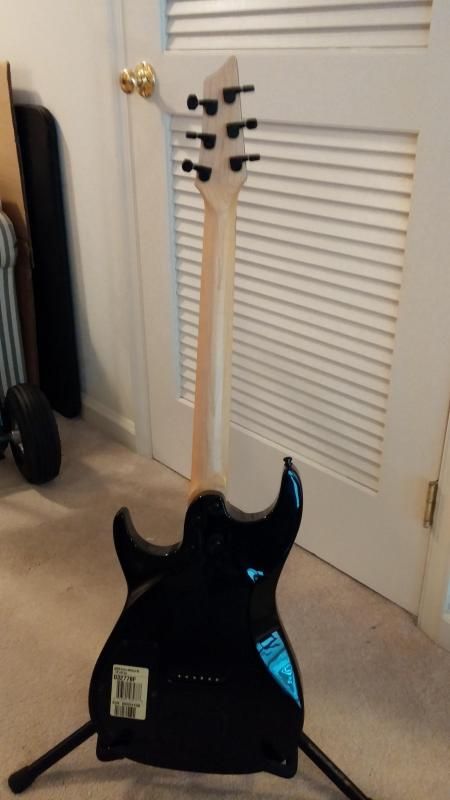 It's a pretty basic 24.75" bolt-on superstrat. The neck profile is very thick and Gibson-like. I find this guitar to be great to play, but the tone is a tad bright. The body has a maple center section with poplar wings. It also has a figured veneer top even on the solid finish version--you can see the figuring underneath the very thin finish. Odd.
It probably needs a pickup change. The Godin pickups aren't terrible, but it might need a bridge PU that can take some of the edge off. I've got a PRS Dragon I sitting around that might do the trick.