To go with my Fishman Aura Spectrum pedal, I figured this guitar would be a good way to let out my inner Steve Hackett: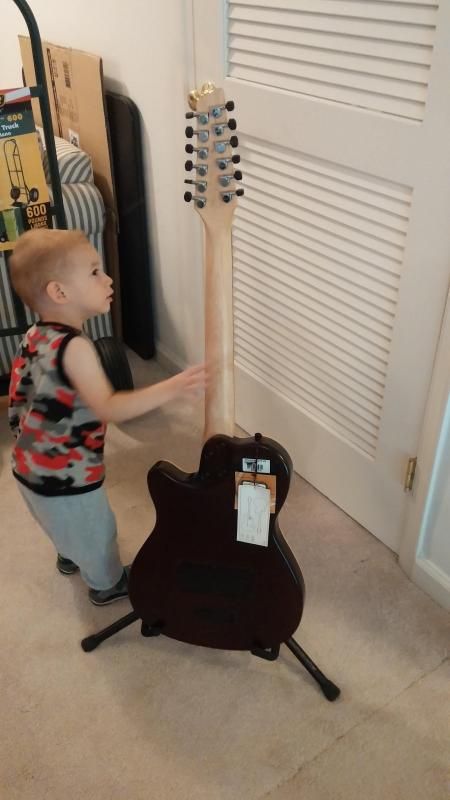 Thanks to a little bout of Carpal Tunnel Syndrome, I haven't even gotten the chance to take off the tags on this one. I'm doing much better now...
This is a seriously good-playing 12-string by acoustic standards. I do wish the nut was slightly wider, since the string spacing can get a little tight for proggy Genesis-style arpeggios. Regardless, it's fun to play and sounds great with the Fishman Aura.
I got this NOS at Chuck Levin's Washington Music Center for a ridiculous deal, but even the full price is reasonable for what you get.