Recently I had two NxDs - bought a new acoustic guitar and decided to switch the absolutely garbage pickups in my Ibanez RX.
Let's start with the acoustic fiddle - I got paid for my Schecter C7 Blackjack, so I took a walk to the local instrument shops to see what can be bought for ~500$. After playing several Ibanez, Yamaha, Takamine and Morrison guitars and not liking any of them I caught my gem - Lag T100. It has a very warm and full sound, but is not muddy as some of the Epiphones I've encountered.
Here are the specs from Lag website:
- Top: Solid Western Red Cedar
- Back & Sides: African Sapele
- Finish: High Gloss
- Bridge: Indonesian Rosewood
- Saddle: Compensated black graphite / 72mm
- Neck: African Khaya
- Finish: French Satin
- Trussrod: 2 Ways
- Fingerboard: Indonesian Rosewood
- Frets: 20 / Silver-Nickel
- Scale: 650mm
- Headstock: Indonesian Rosewood with Maple logo inlay
- Machine Heads: Die cast / 1:18 Ratio / Satin Black
- Nut: Black graphite / 43mm
- Strings: D'Addario EXP
- Acoustic Electric models: StudioLâg Plus system
- Headstock: Solid Indonesian Rosewood, linseed oil finish, with Lâg Maple Logo inlay
- Top Nut: Black Graphite 43mm
- Neck: Mahogany French Satin finish
- Fingerboard: Indonesian Rosewood, Radius 400mm
- Frets: 20, Silver-Nickel, Medium type
- Top: Solid Red Cedar
- Back & Sides: Dark Mahogany
- Bindings: Mahogany + Maple + Black
- Body Thickness: Bottom 120mm - Neck 97mm
- Rosette: Mahogany with Maple & Black, with Occitania cross
- Bridge: Indonesian Rosewood with Black Resin compensated saddle
- Pickup: Nanoflex Piezo Pickup under bridge saddle
- Electronics: StudioLâg Plus system
Here are some crappy iPhone pics: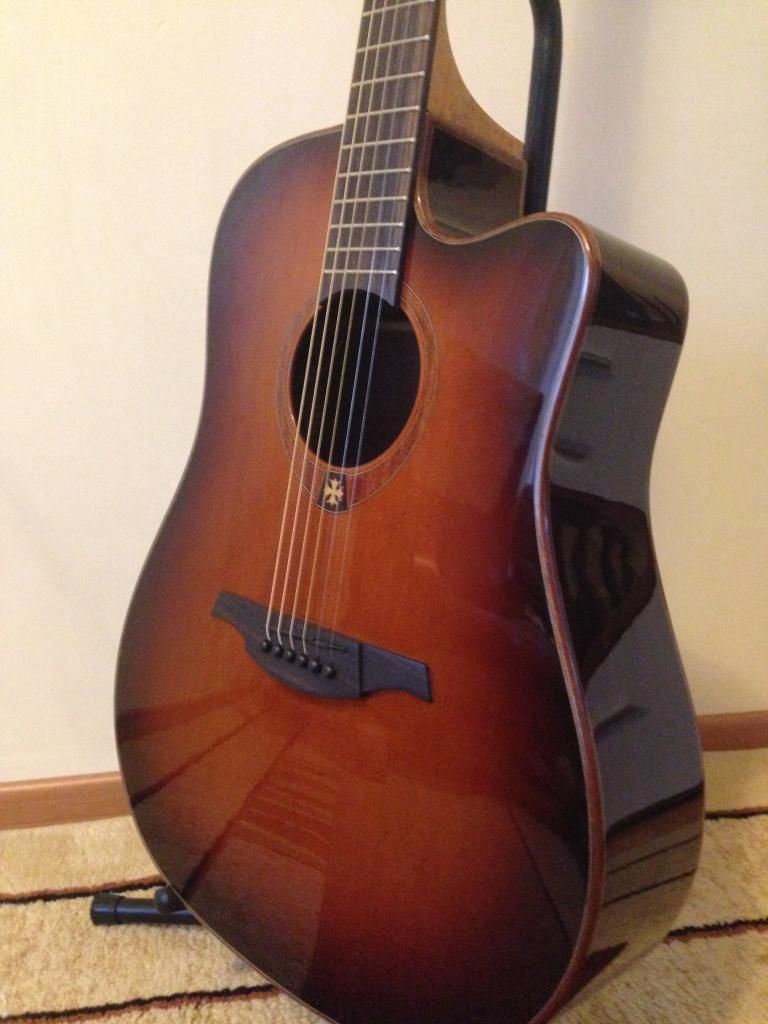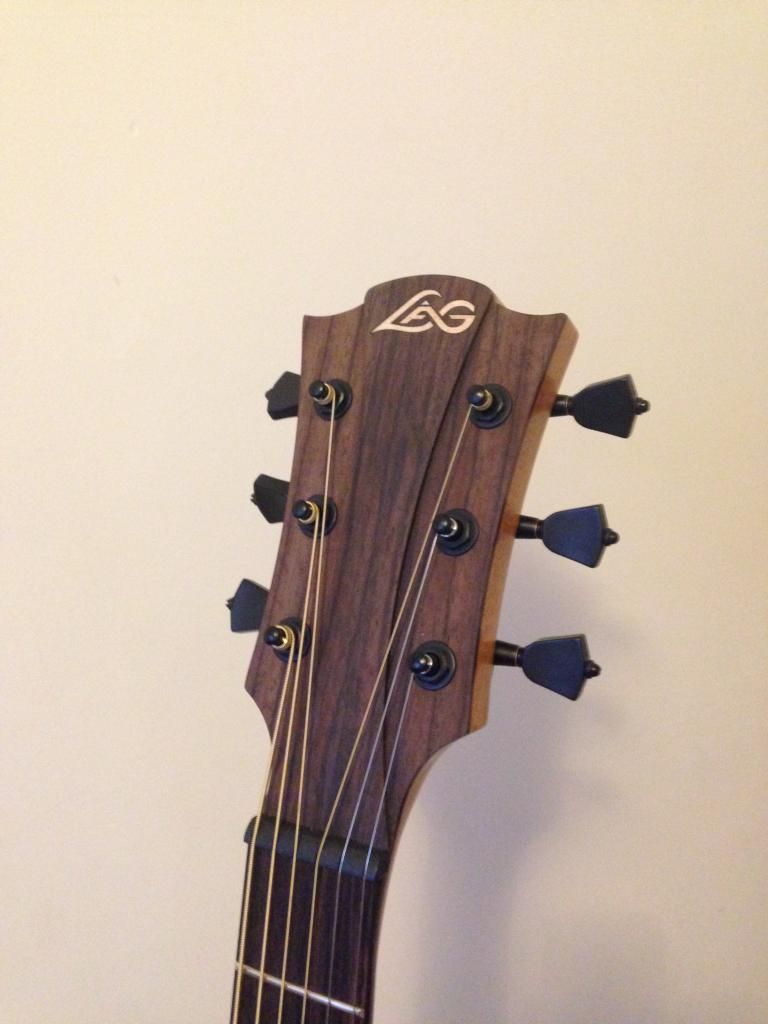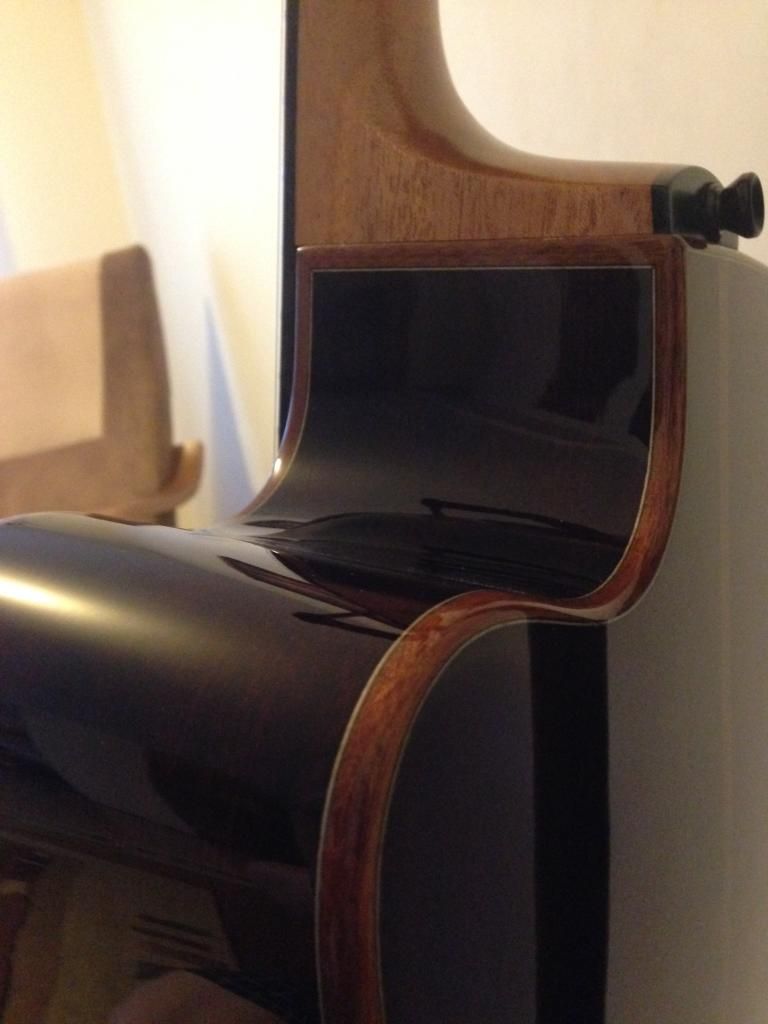 Moving forward to the NPD - I was fed up with the awful pickups in my Ibanez RX185 (which contrary to the unplugged sound were dull and lifeless) so when I gave the guitar to a local luthier, I bought a set of singles he wound for 100$. I didn't want to get a full-on pickguard, so for now the pickups are mounted with ghetto-style plexi plates.
Now that it has the new set of pickups, I love how it sounds, despite the body being plywood (Resoncast). This guitar is probably as close to a Strat I'll ever get - sounds great, has sharp attack and great dynamics and is just a lot of fun to play. Coming from high output humbuckers guitars, I was really surprised how well the singles react to the volume and tone knob.
Before: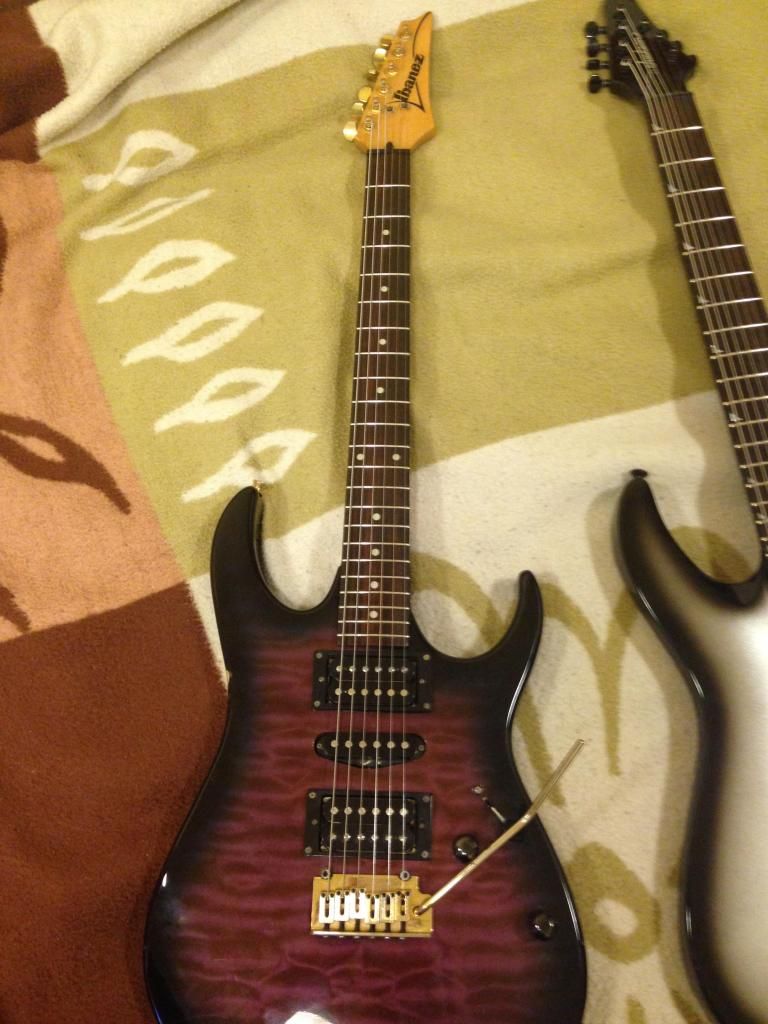 After: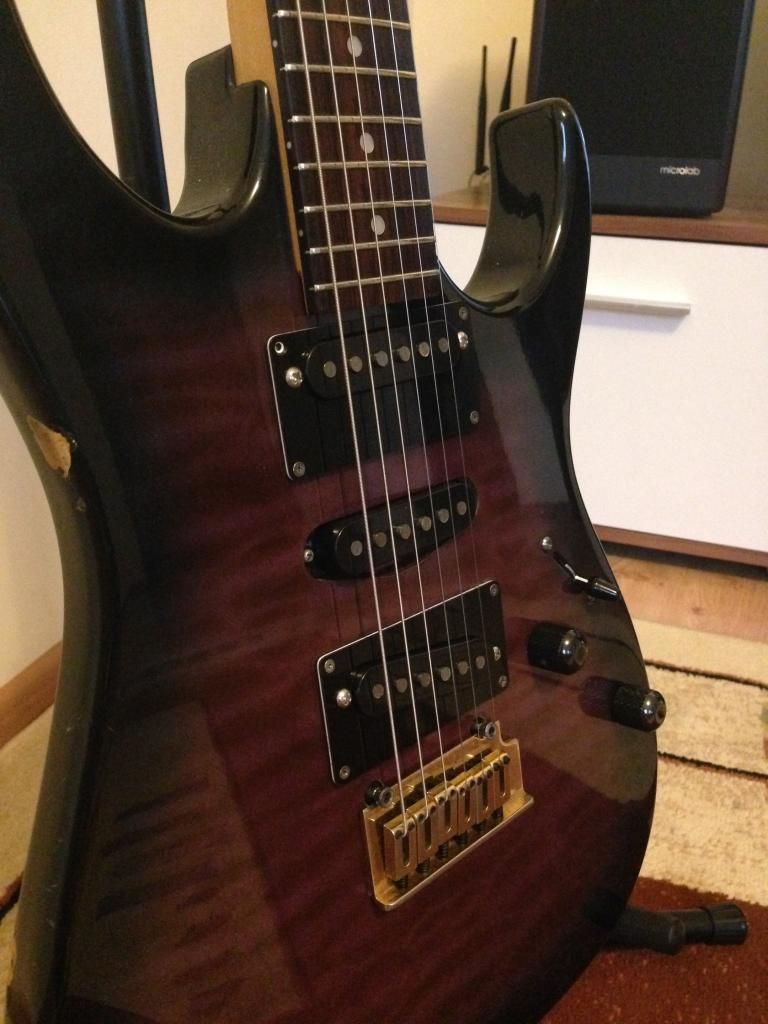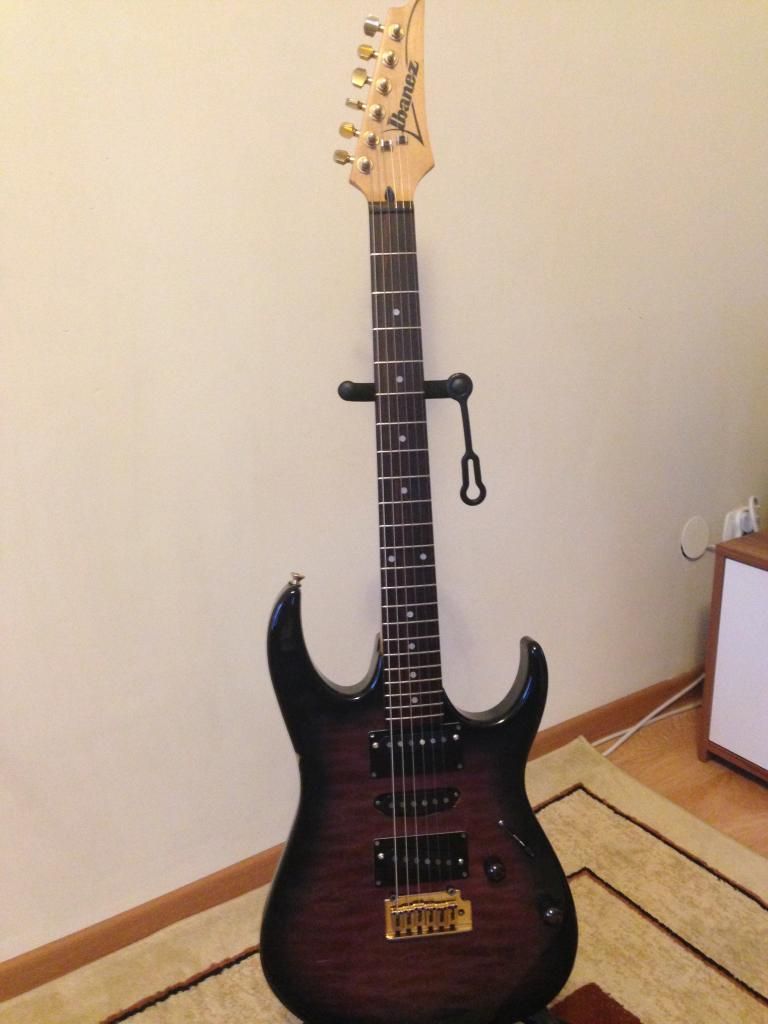 Finally, full family pics for good measure: