I repaired an LTD guitar a little while back that had a loud pop coming from the floyd nut when you use the trem arm. The problem was a poor install and gobs of crazy glue under the nut.
I have a buddy with an LTD, same issue. I figured I'd be a nice guy and fix his too... nope. This thing is a mess.
This guitar is a MH-300 neck through with flame maple top. It was made in Korea.
First off, the nut it misaligned: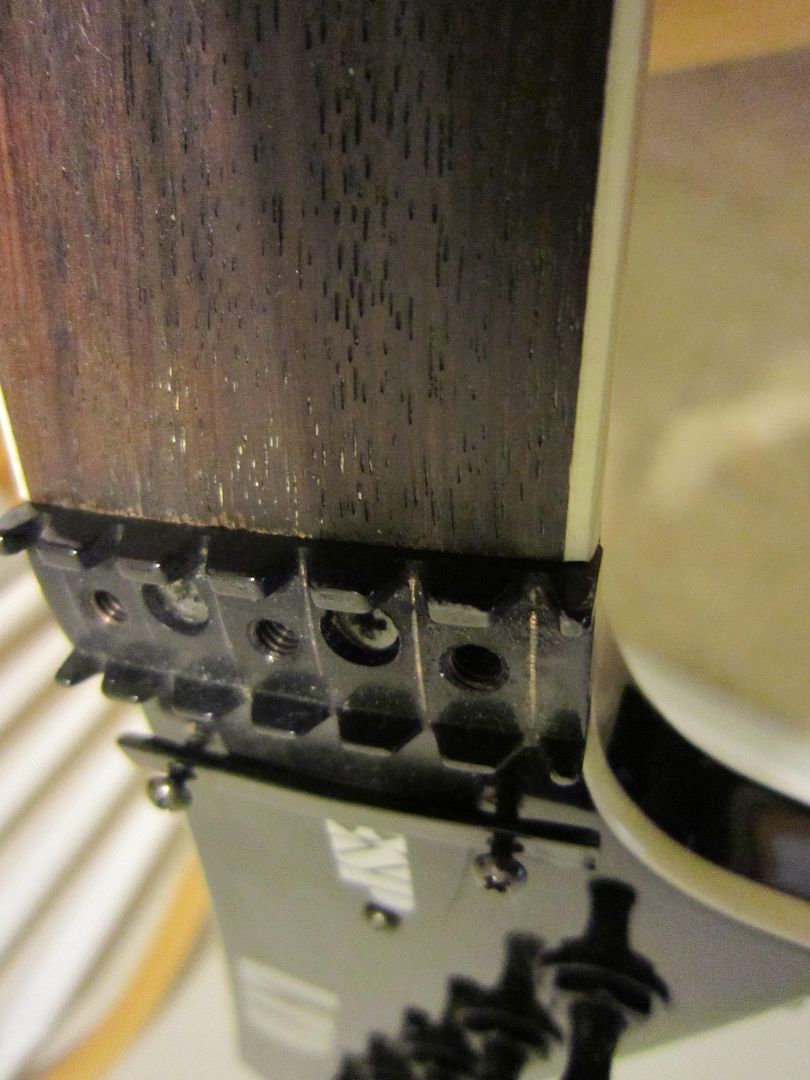 Misaligned nut isn't an issue really. This, however, is a pretty messy job. The surface the nut sits on is absolutely destroyed. It's uneven as hell, but someone was nice enough to toss some plastic shim on one side to level it out: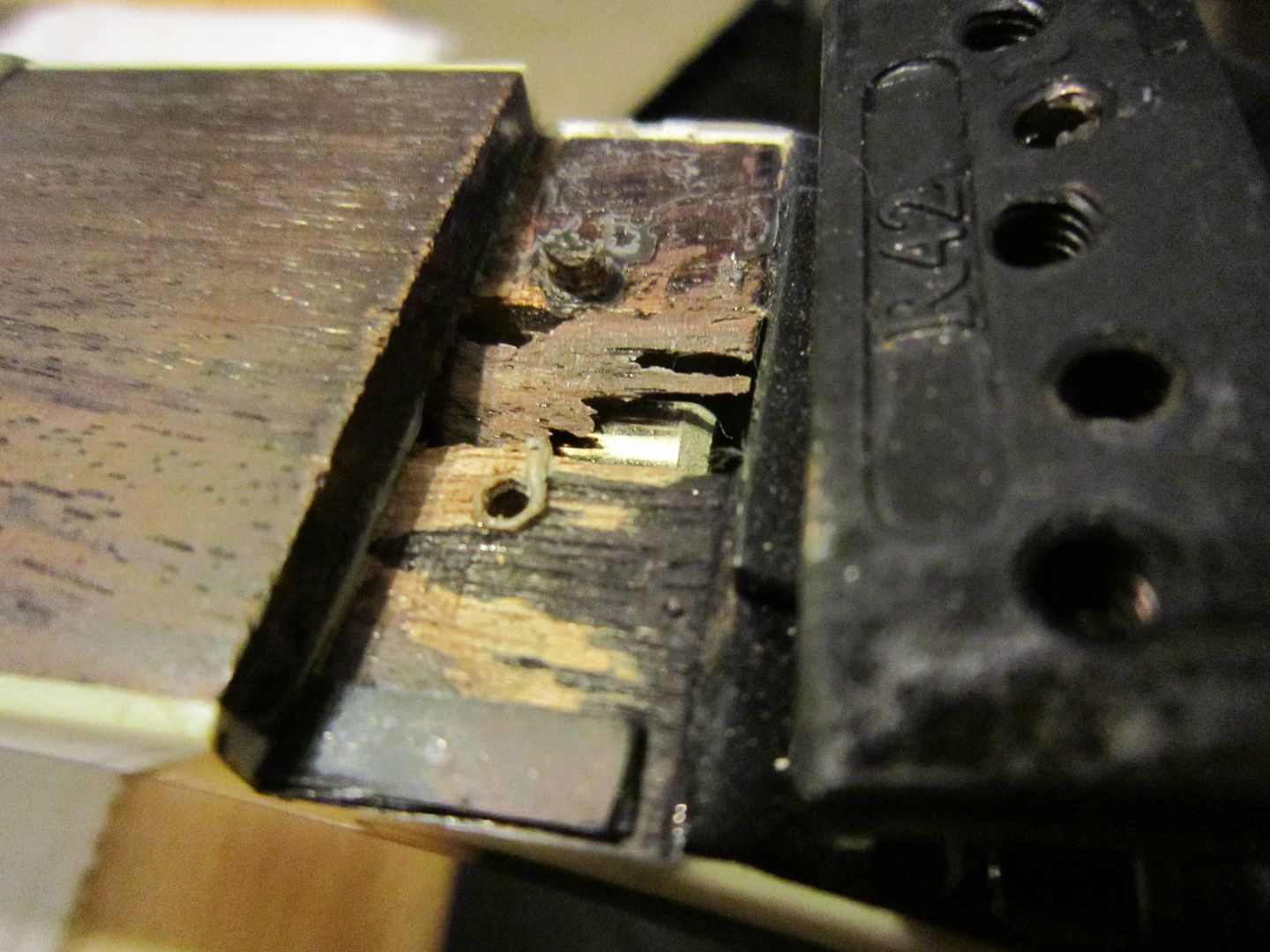 Not really sure what to do about this. Rebuilding the surface will wreck the binding. Not that this guitar is that useful in it's current state anyway.
If anyone is willing, please remove your lock nut and post a pic in here. I want to see if any other manufacturers are hiding poor workmanship under their nuts!