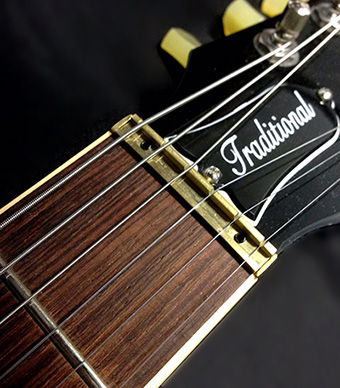 How to Customize Action with Gibson's Zero-Fret Adjustable Nut
Actually an interesting development (that traditionalists will probably not care for). I'm not a huge fan of Zero Frets, as I've never seen that huge of a need for consistency of tone, especially with high gain. Although usually you see them with the same material as the other frets, this looks like brass. So not so much consistency in tone as a brighter tone.
Adjustable is always good though. The old Yamahas with height adjustable nuts are fucking supreme.