Growing up in Long Island, NY I had to do a Zebra band joke.
Part 2 of the 2014 V220 Holiday Extravaganza is here! You all may remember Halloween's Nightburled Nightmare V220 so here we are with the zebrawood top/walnut body beauty for Thanksgiving (in the USA, at least) and I give thanks Carvin did not let me down & produced another gorgeous guitar that plays & sounds awesome.
Floyd w/ locking nut
Zebrawood top
Dark Walnut body
Clear gloss Finish
5 piece walnut neck with 2/ maple stripes
Clear Satin Finish on back of neck
Reverse pointed angled 6s Headstock
Zebrawood headstock
Headstock to match body finish
Ebony fingerboard black (super streaky)
No top inlays
GOLD med-jumbo frets
14in fretboard radius
Carvin M22SD Bridge pickup
Carvin M22N Neck pickup
Black/cream pickups w/ black bezels
Gold hardware
Large white logo
Move jack to inside of V body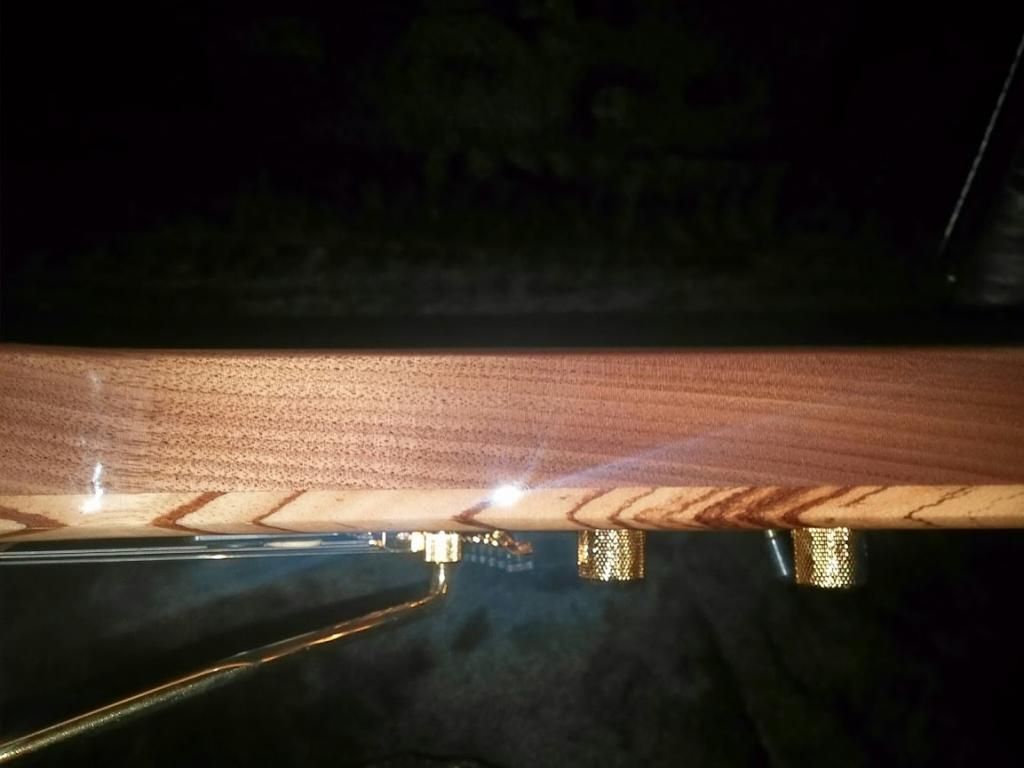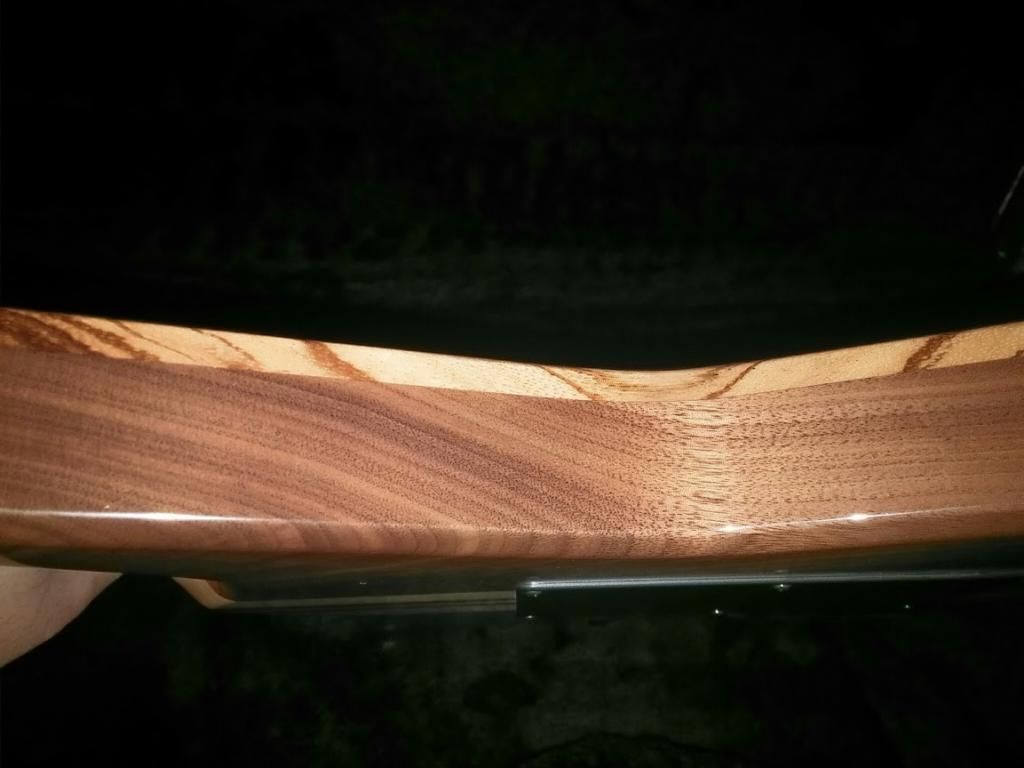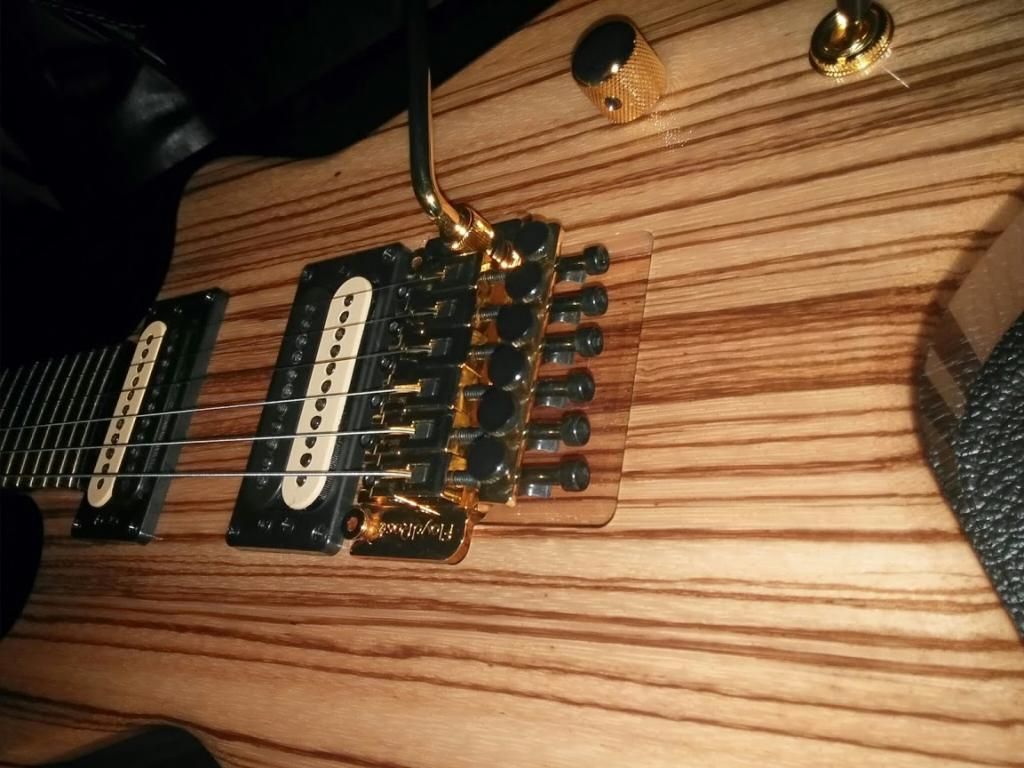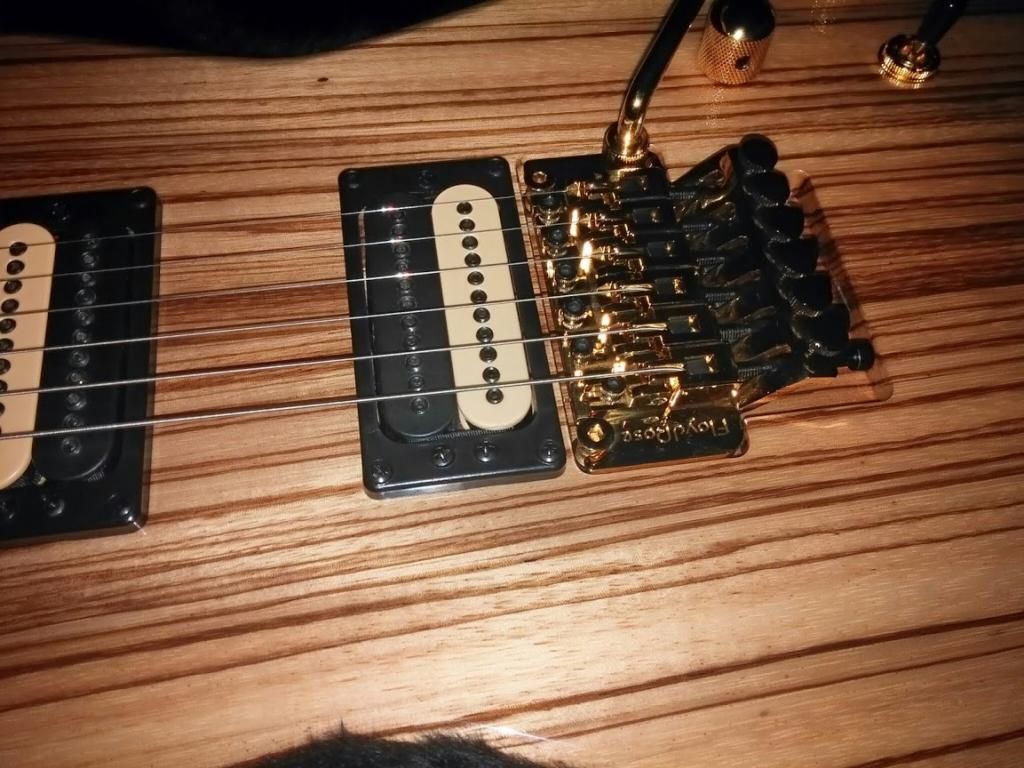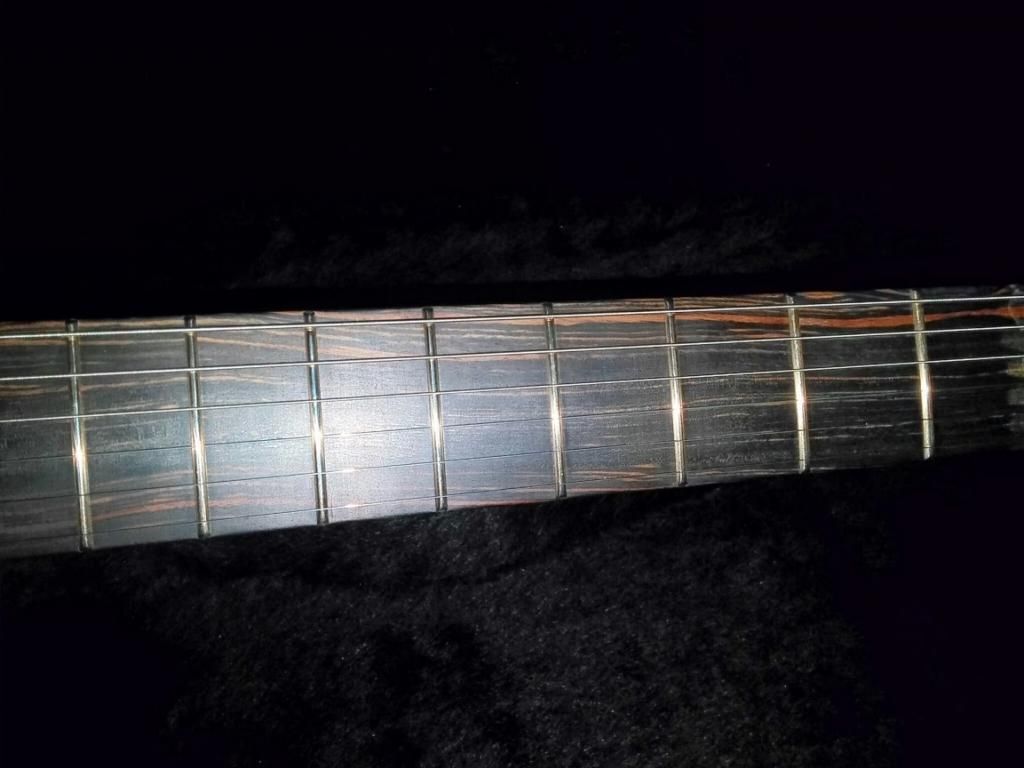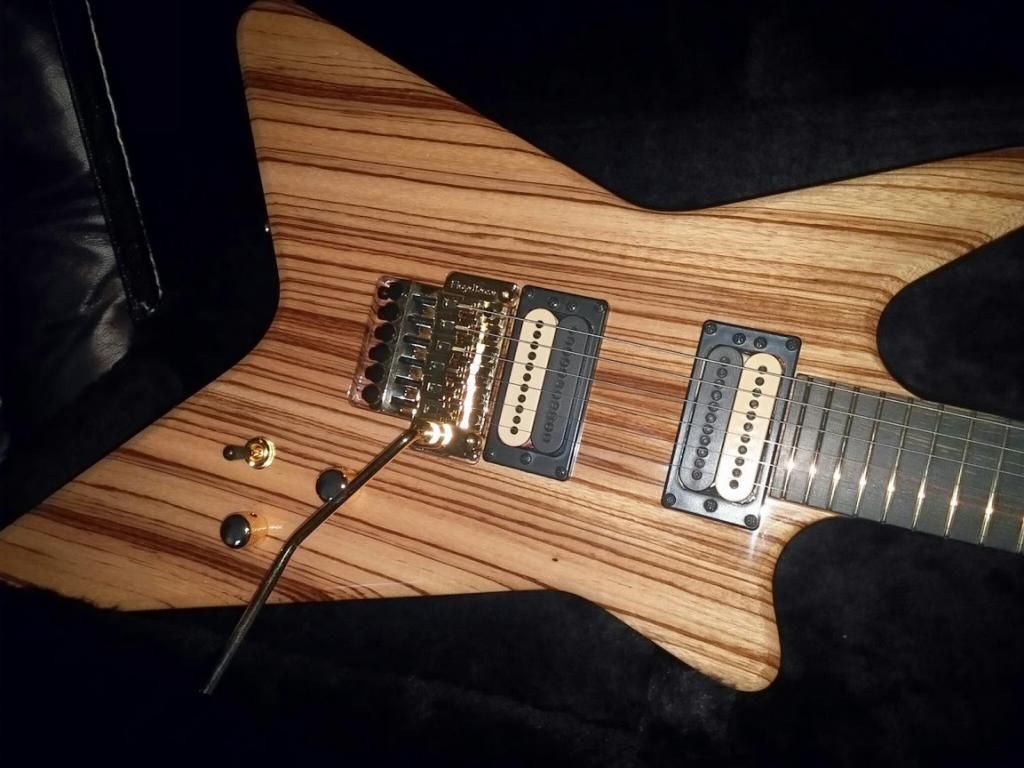 We now await Part III of our trilogy with a V220 that will have a top that's sure to heat up those snowy, cold nights. Maybe late December, maybe early January.
Stay tuned for the forthcoming studio pics from Mike Jones of Carvin which I'll bring over once he posts them on the official Carvin forums.