Sold my RG550MXX because I didn't get along with the square heel.
Got this from Ikebe Gakki.
It's pretty grand.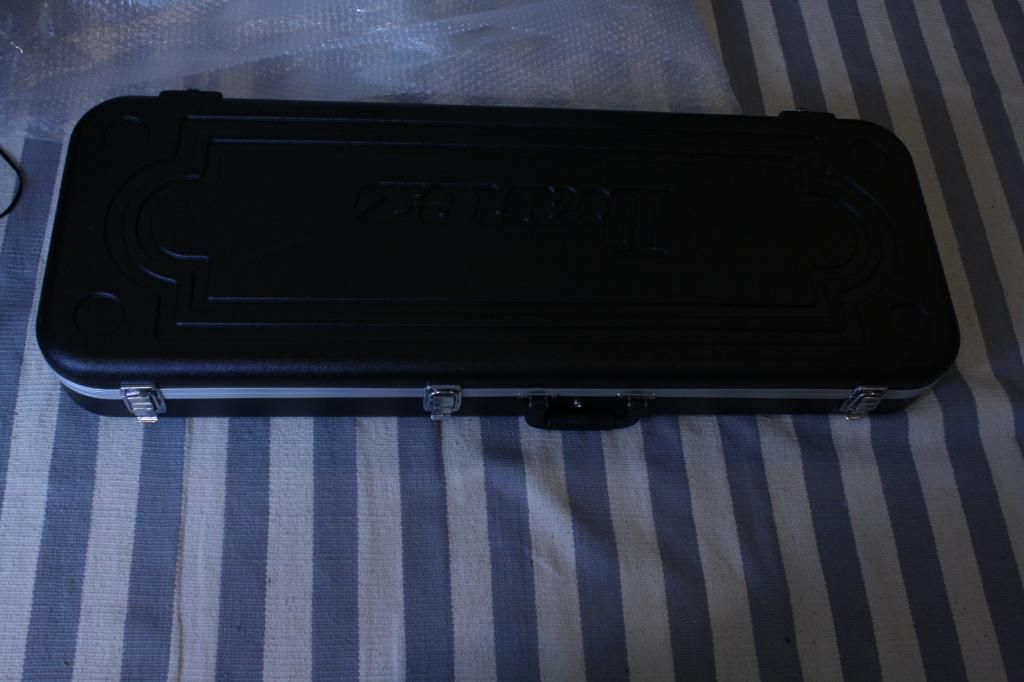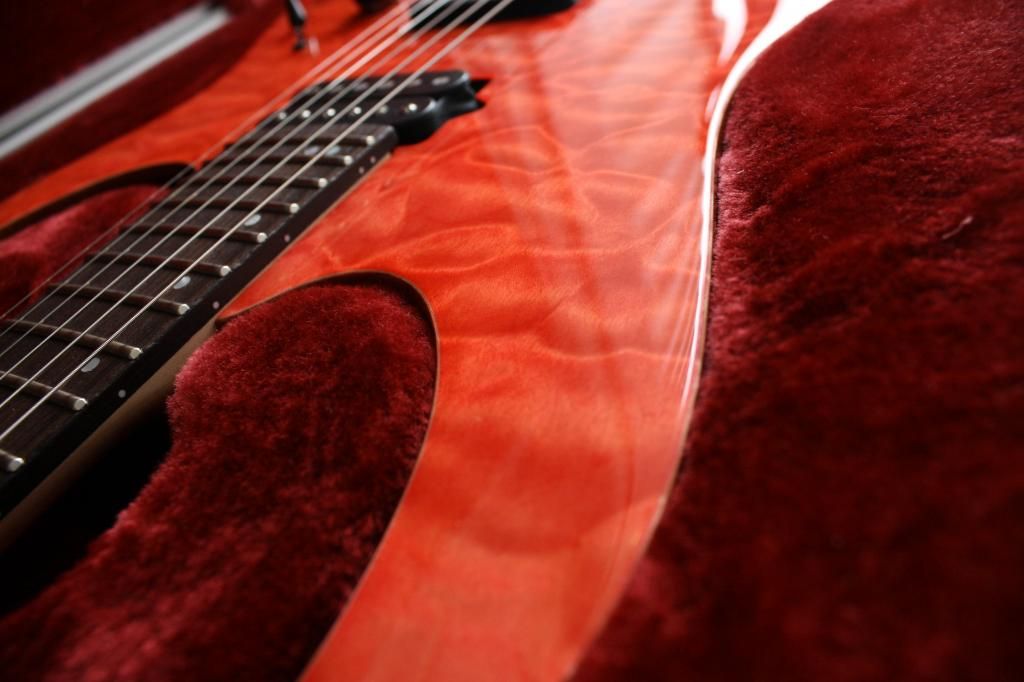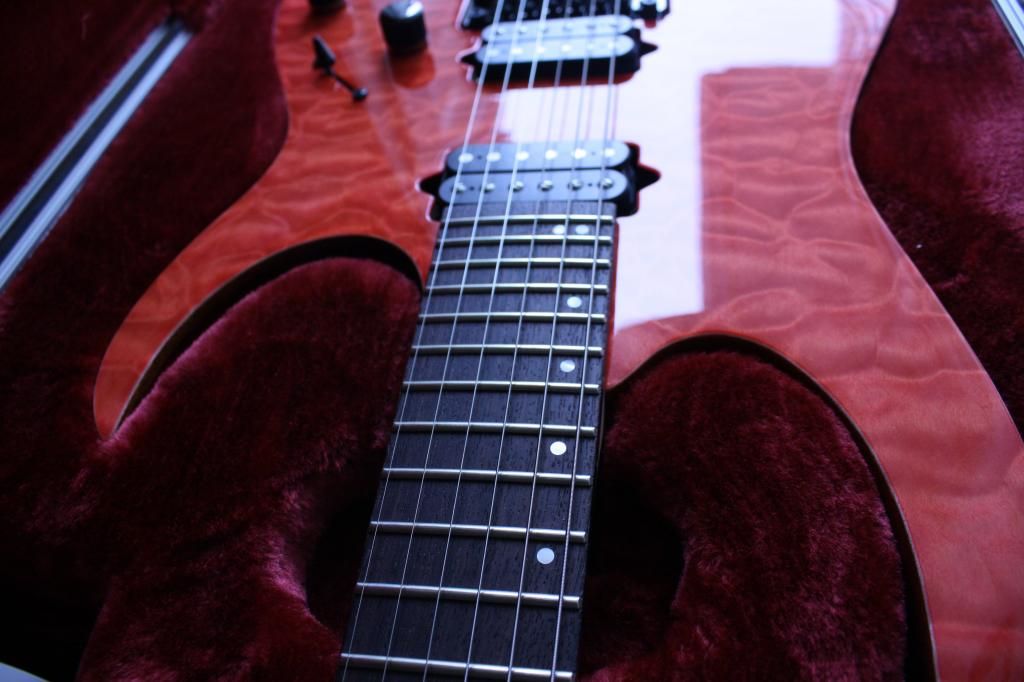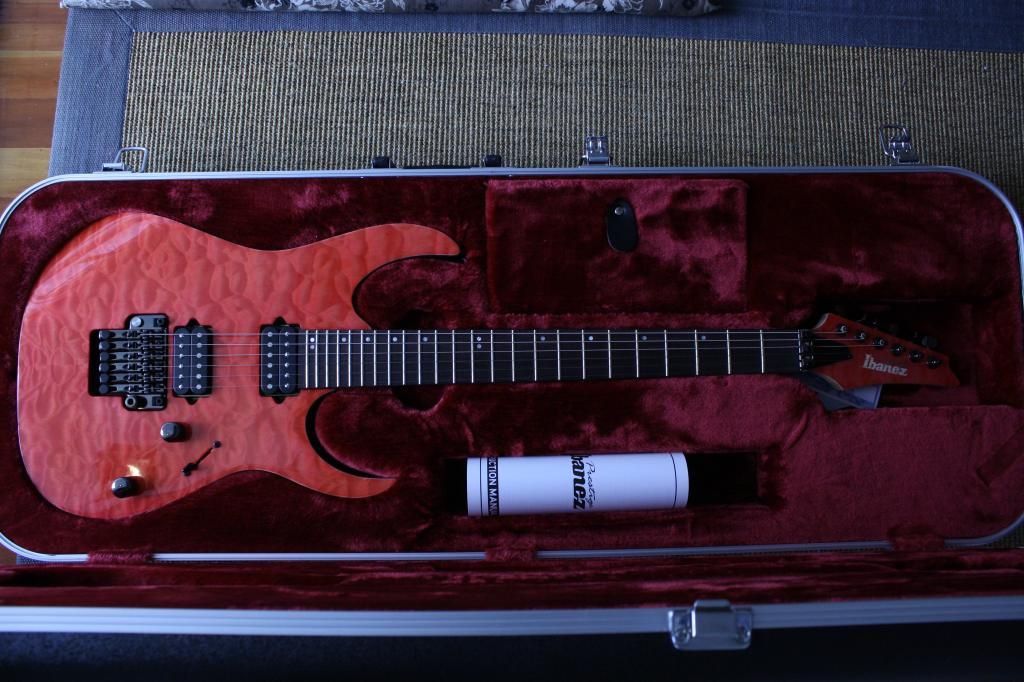 It's a Japanese-exclusive RG2820 Prestige.
*Mahogany body with a quilted maple top (natural mahogany "binding" on the sides of the body).
*Rosewood fingerboard; 5-piece maple & walnut neck.
*Matching quilted maple headstock.
*Edge Zero (would have preferred a LoPro or at least an Original Edge).
* DIRECT MOUNT (!!!) DiMarzio Air Norton (neck); Tone Zone (bridge) - 5-way switching which rules. Really stratty tones for the split positions.
That's about it. I need to clean the frets and put my sweet Elixirs on them, but it's amazing.
Enjoy!
Oh and the f-cking Ibanez tool they give you with Prestige guitars is awesome.