Yep, and here it is in all it's glory!
The most over-exaggerated quirk ever!
The guitar that sold like crap because it had a VERY BIG...
...HEADSTOCK!!!
I present to you the infamous but incredibly awesome Jackson SLAT3-7!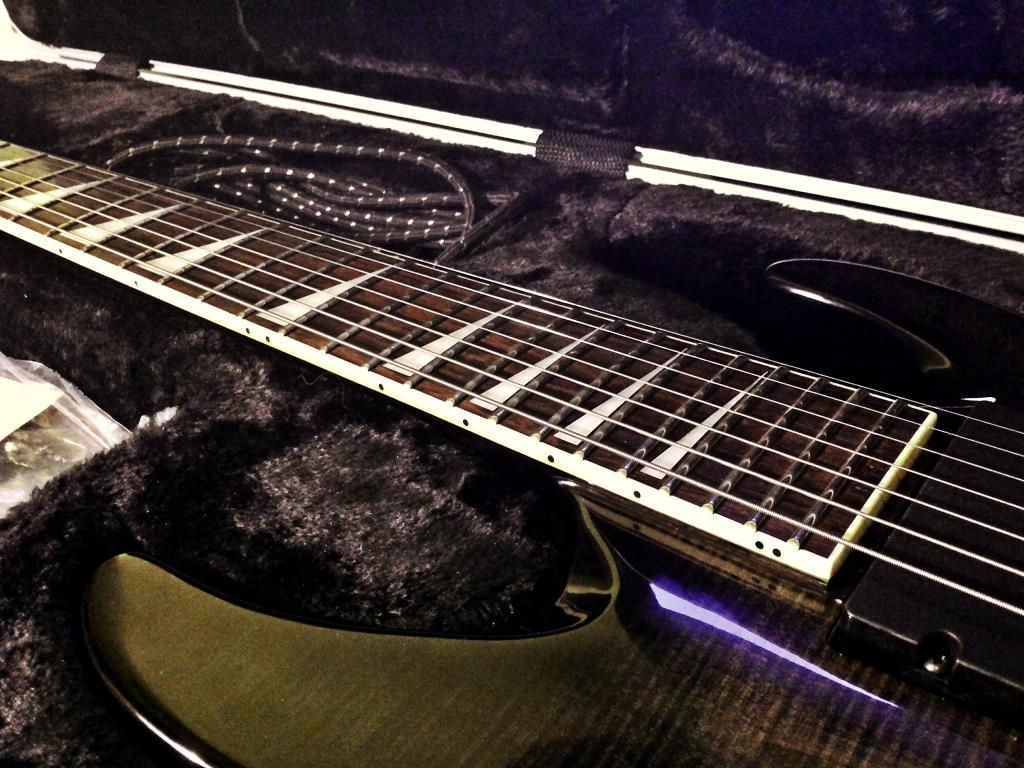 (excuse poor pics, my camera died so the tablet camera was the best I had around)
As many of you are aware, this guitar was only a year or two in production before Jackson japan factory closed. It was 100$ or so more than the Schecter Loomis, offering the same features, a kickass case and big step up in quality. It turned out that the headstock size took the internet off the guitar, which funny enough hardly ever complained about the size of the COW, RR7, DR7 or KE7 headstocks (which were exactly the same).
I'd say it's in a quality level a notch below the USA models, and right on par with the old 90s Kelly I had (besides the inlays). It sounds massive even unplugged, very loud and resonant considering is tremolo-equipped and puts guitars in the same price range to shame.
The neck although painted it's not sticky at all and it has the most comfortable profile I've ever played. It almost feels like a 6 string compared to usual 7-string neck profiles. Fretwork is excellent and the access to highest frets is great and the hard case is friggin' awesome. The new X-series SLATS just seem toys in comparison.
Cons? Yeah, those friggin' EMGs. The 81-7 sounds boring to me so I'll swap them next time I change strings as like the 707 on the bridge more. The control layout is quite cramped (even more with the tremolo bar on) but that has been Jackson signature all these years
So... If you see one used don't buy it. The headstock is monstruously big and it will make you play worse and shrink your manhood. Just leave them to me so I can easily get a backup whenever I need to!
Oh, and a big "thanks" to Mike (eaeolian) for the advice on getting this mofo years ago!