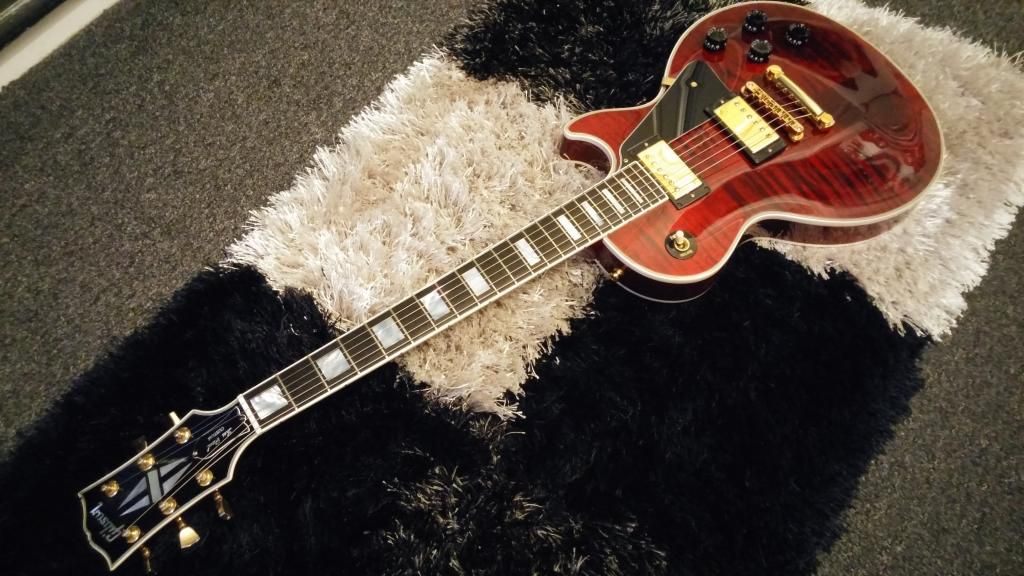 And she sure is pretty. I got this one a few months back now actually for a great price used on the bay. Ever since I first started playing guitar I always wanted a proper LPC so I figured it was about time. This one is from 2000 when they were still making them properly. No weight relief, proper ebony board, thick and heavy.
At first it wasn't exactly playing or sounding great and I was thinking of selling it on until I discovered what it was. The horrible Nashville bridge and tailpiece. As soon as I took the bridge off it basically fell apart in my hands. So I ordered up a proper replacement, a lightweight ABR bridge and locking tailpiece from Faber. Now it plays and sounds great. I definitely recommend Faber to anyone looking at their stuff. I'm liking the stock pickups a lot too in this thing. The neck pickup almost has a Strat-like quack to it that I've fallen in love with.
Anyway, enough jibber jabber, I'm off to blast out some Ghost B.C. and Alice in Chains with this thing.