Noodles said I have to post this now so after two hours of playing it I am forcing myself to put it down.
Guitar is a 2005 Gibson Les Paul G0, for those of you that do not know that is a Guitar Center 1960 reissue to historic specs, it is actually based off a 1959 Les Paul that Guitar Center had in their Hollywood store and I believe it was also in a gibson book.
The G0 is basically a Gibson R0 spec wise with a plan top and a few slight differences, neck is slightly different, some say slightly thicker then the R0 some say skinnier, since gibson necks are still hand sanded it is really hard to say.
It also originally did not come with the CTS pots (mine doesnt) and the bumble bee caps. Other slight differences was the R0 had gold Reflector knobs and the GO just has Gold knobs. Anyway this thing plays great and sounds great even with the Gibson BB2 which I am not a huge fan of. So without further to do here are the pictures.
With PickGuard, which I have now removed.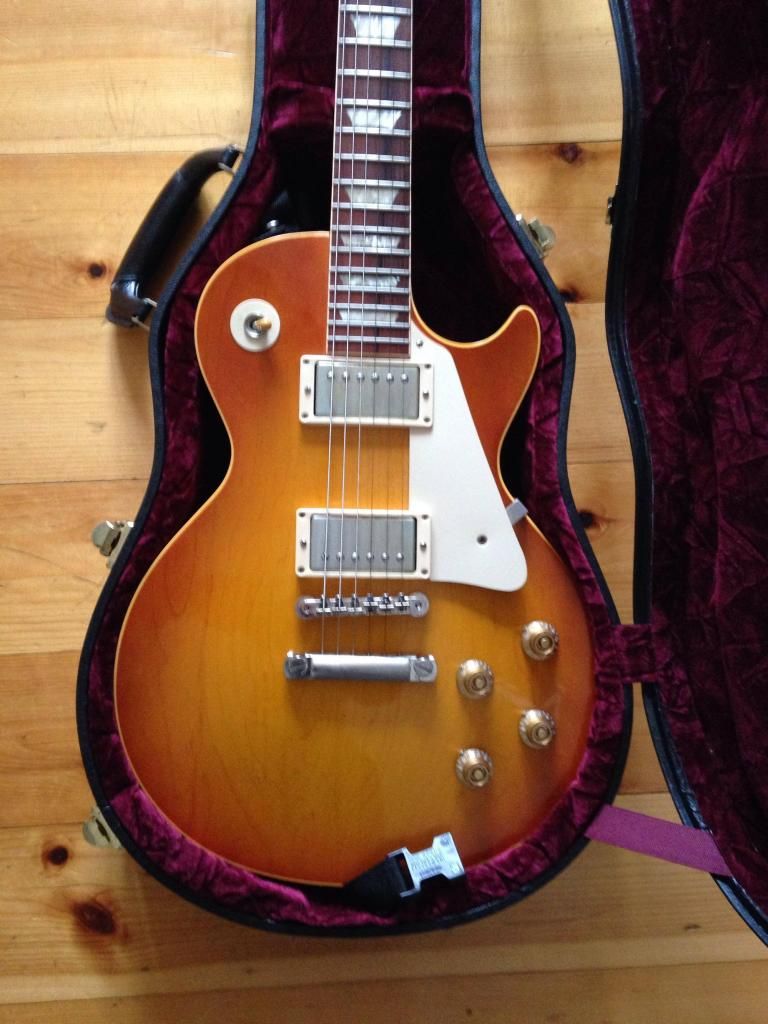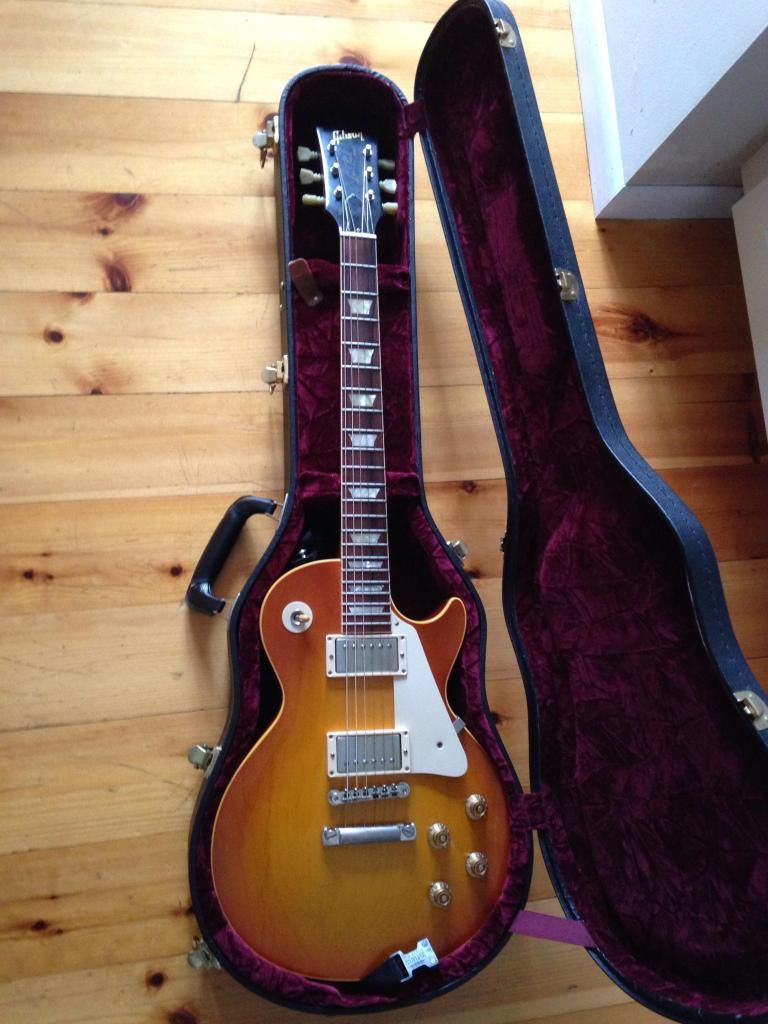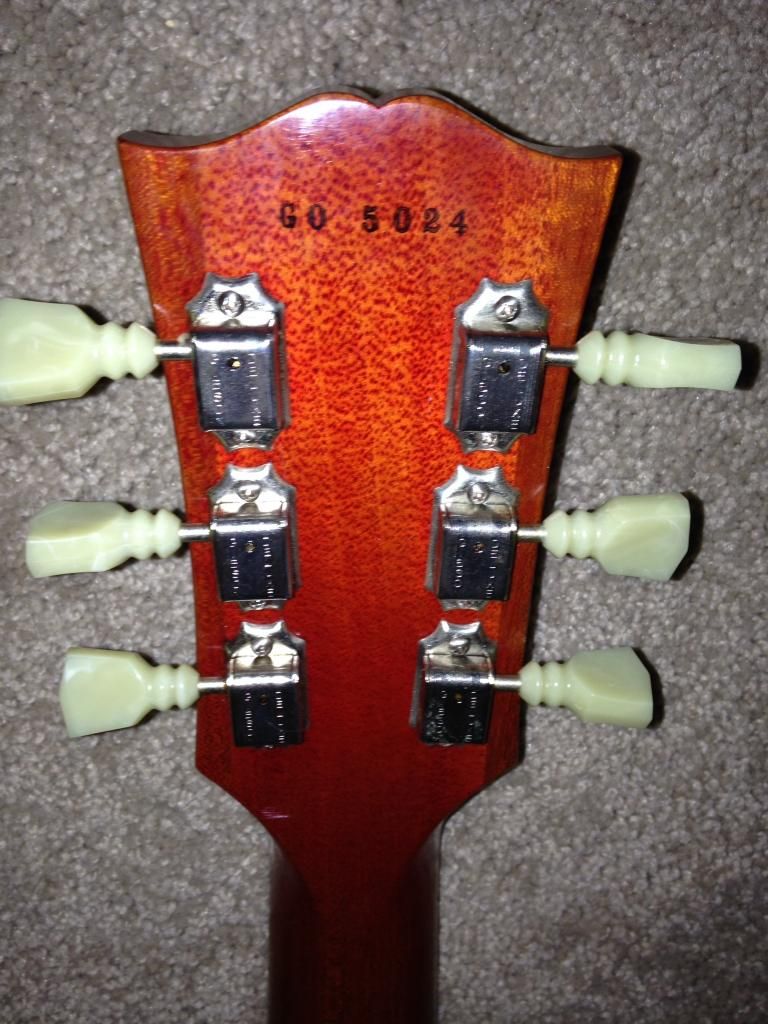 Without Pickguard