Not bought a new guitar for a while and it was my 30th birthday a while back so thought id treat myself!
was thinking about getting a mini mk v for quite a while but decided to do the irresponsible thing and get this instead for the pure joy of it.
First impressions are that its fucking huge. The first to the 5th fret are pretty insane for guitar frets, luckily I'm big so its fine.
Pickup sounds great both clean and distorted. The scale of it does give it a sound all of its own.
The finish is nice in person. And the overall quality of the guitar is pretty decent. Its not on par with my prestige 1527 (I think i got really lucky with that guitar as it is on par with any other guitar I own at a fraction of the cost).
There are a few minor blemishes that are only noticeable on a thorough inspection.
Never had an 8 string before and that combined with the scale (29.4) is taking some getting used to but right now im loving just blasting out some Meshuggah as I am a total fanboy.
The family portrait: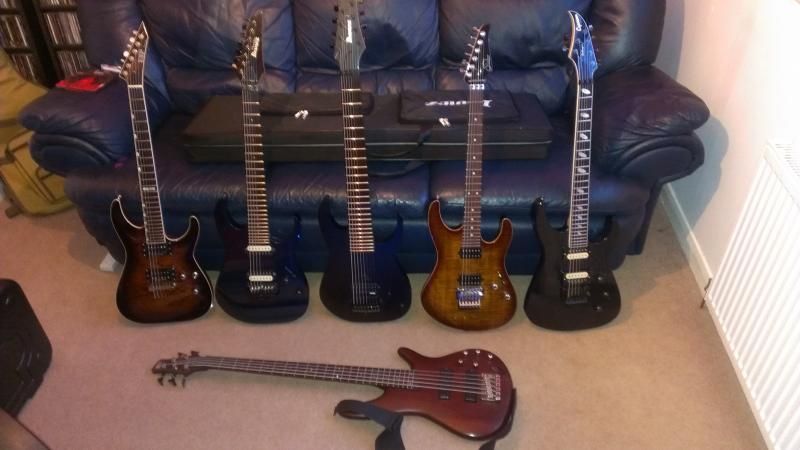 I am partial to a superstrat