So, I wouldn't have bought this if I knew my water heater was gonna go out over the weekend, but here it is.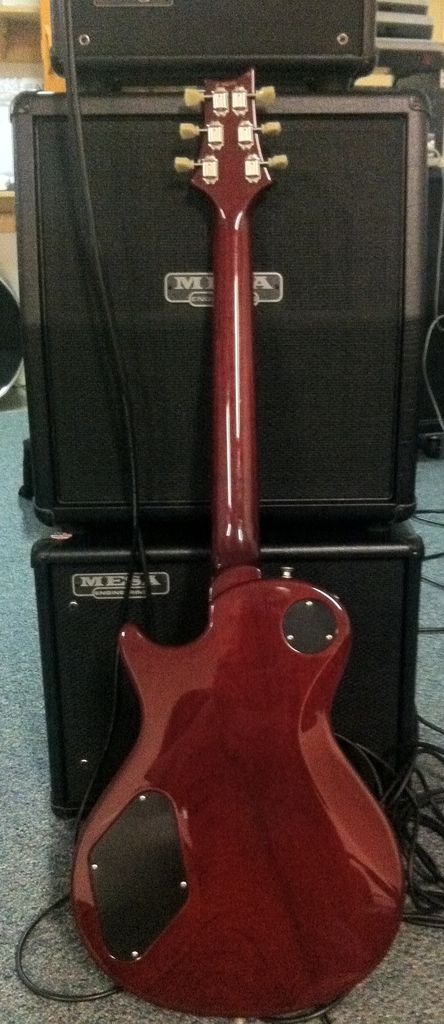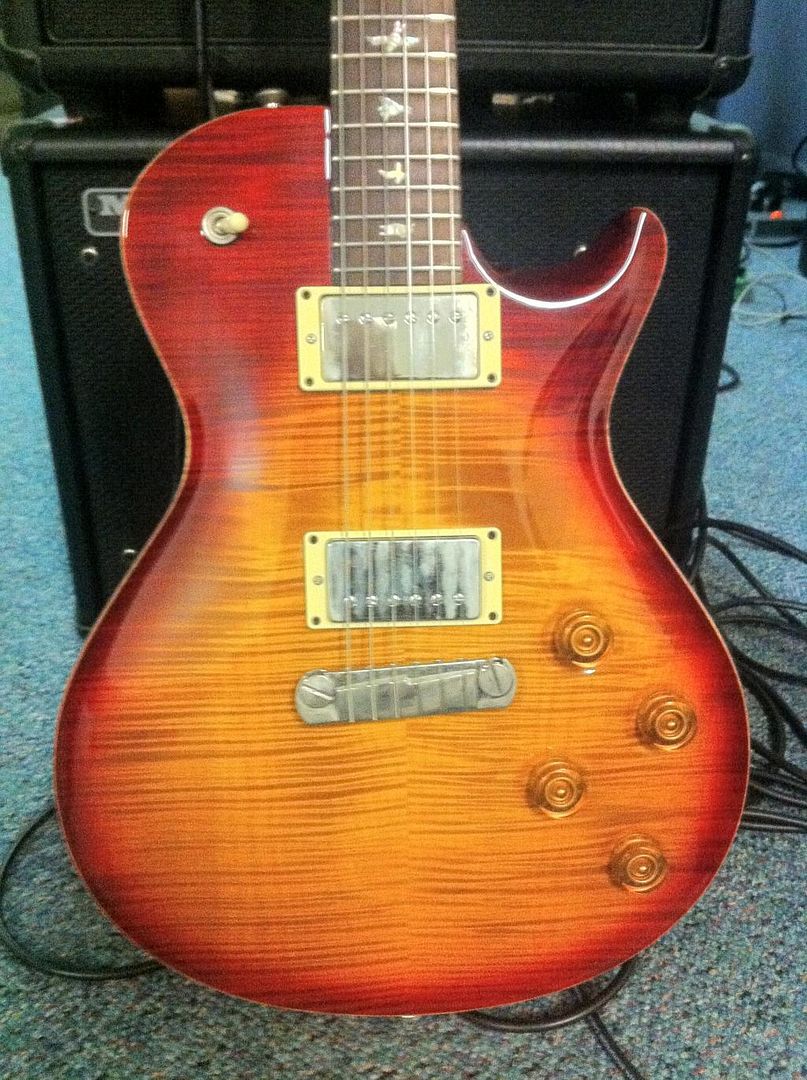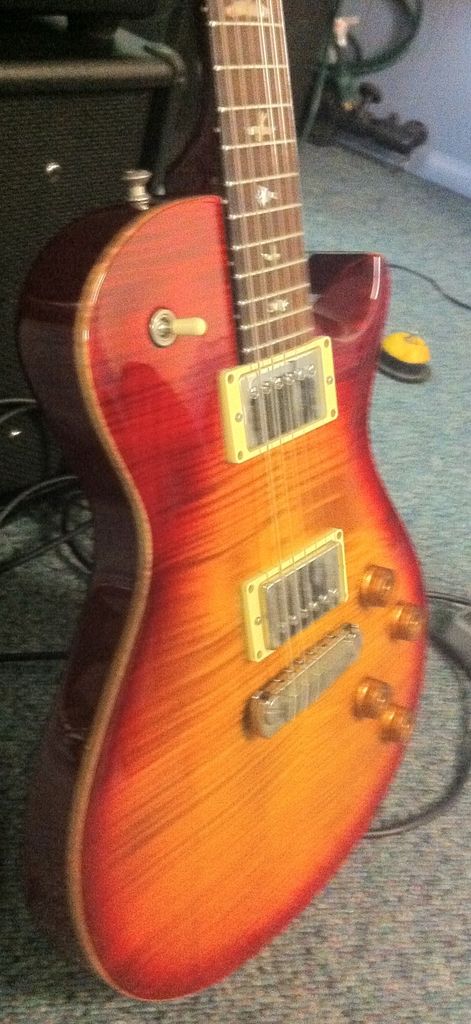 I ran across this one on eBay, and traced it back to a online store on Gbase. I picked up the phone and chatted the guy up, lowballed him a bit, and he went for it. Apparently, everyone wants an SC245 or SC58 with the 24.5" scale, and the originals are 25" scale. This thing has a ten top and abalone birds, yet I got it for the price of a used SC245 with a regular top and dots. It's a 2005, so I don't know if it was a 2004 that wasn't shipped until after the injunction was lifted in 2005, or if it was one of the last to get out the door before production was halted. Not that it really matters, since the model was unchanged until displaced by the SC245.
I'd place it at about a 9/10, since there is some very light surface wear on the back, but nothing that probably wouldn't buff out, and the nickel is starting to tarnish. The neck is pretty similar to that on my '92 Les Paul; a comfortable, beefy C, but not as big as the profile on the SE and SC 245. Oh, and the top is ridiculous in person, but I suck at photography. The action is slammed without buzzing, so I'll probably have to raise it a touch (I pick really hard). Acoustically, it's very loud and resonant, and the Kluson style tuners are surprisingly not junk; very smooth and precise, although they're still gonna get tossed for a locking set. It's got the seven pickups (whatever that means), but I hate them as much as I hate all PRS pickups, so they'll get tossed soon.
So, anyone wanna buy a gold SE245?