A friend posted this last week, so I called up guitar center and bought it pretty quickly afterwards. These are really hard to find left handed, and complete. This is my third, but my only one I've ever had that has ever been complete. It even came with the original case.
The pickups suck nards, and I am pretty sure this should have come with an OFR; somebody correct me if I'm mistaken on that.
The body is super clean, no dings, only a little paint worn on the bottom, probably from a strap rubbing. No nicks out of the neck. All in all, pretty decent for what I paid.
The green strings are horrible Supposedly Guitar Center put these on before this was sold, and man, they sound like shit.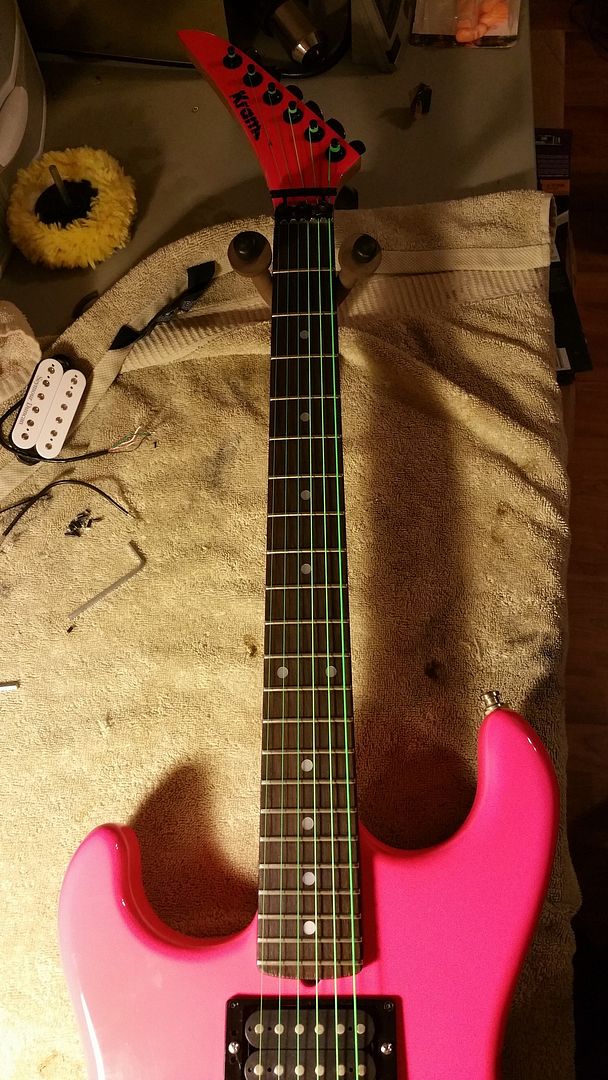 Here it is with the whole bunch.