So with the Yen being a great price right now I was browsing a lot and found two pretty good artist model's I've been eyeing for a while. I got them from Jason at Ishibashi which was pretty smooth
First up is Aiji ex-Pierrot (now LMC) 002 model (001 is a quilt maple top mahogany neck-through body with EMGs)
BODY: Selected Ash
NECK: Maple / Ebony, 24Frets
SCALE: 25 1/2"
JOINT: Bolt-on
NECK P.U: Seymour Duncan SCR-1n
BRIDGE P.U: Seymour Duncan TB-5
BRIDGE: Original Floyd Rose
CONTROL: Volume, P.U.Selector
This one is clearly used which is fine but the weird thing about it is it has small frets. Sucky thing about artist model ESPs is they never, ever, list the grip shape, fret size, etc. so it's kind of well...wonder what it has! Anyway they are pretty typical Fender size.
Interesting thing about all of Aiji's guitars is they have huge side block markers on the necks painted on. Anyway enough talking here's the pics: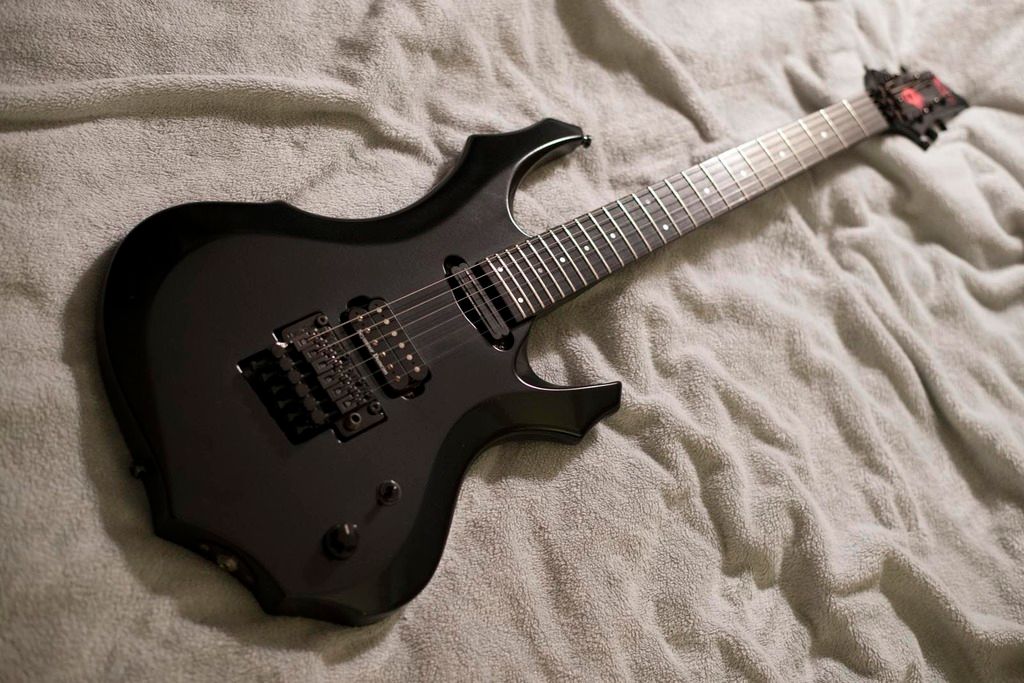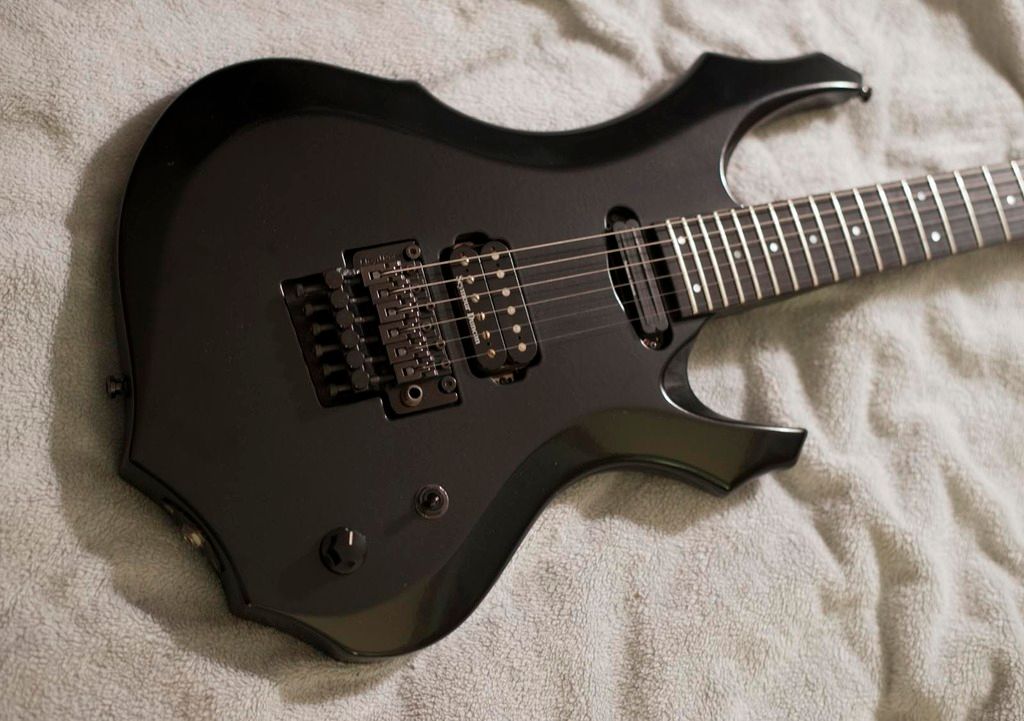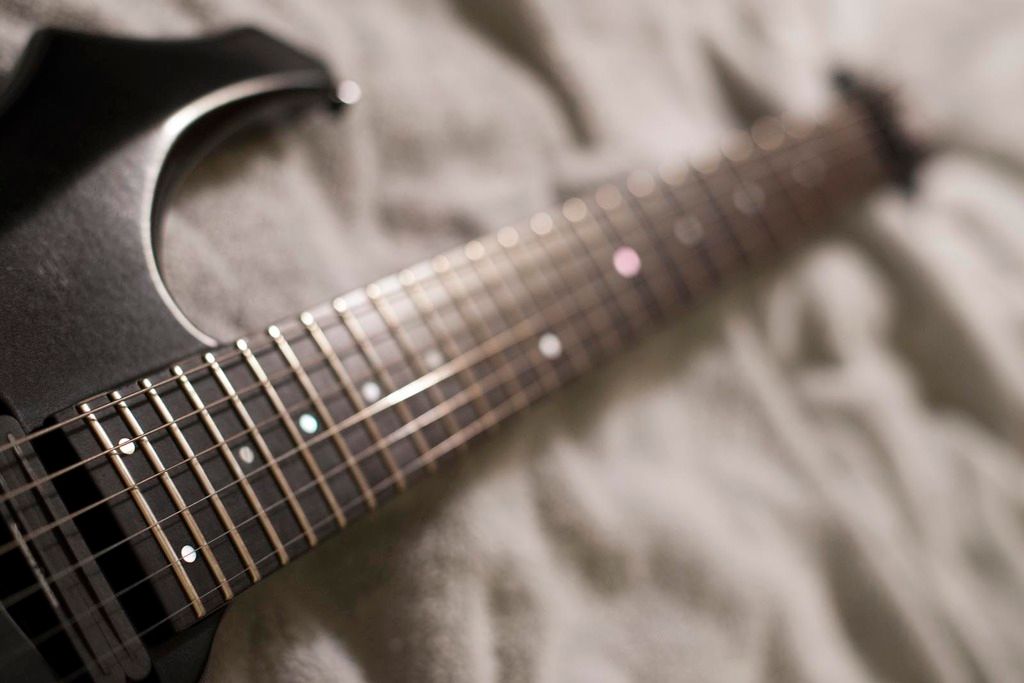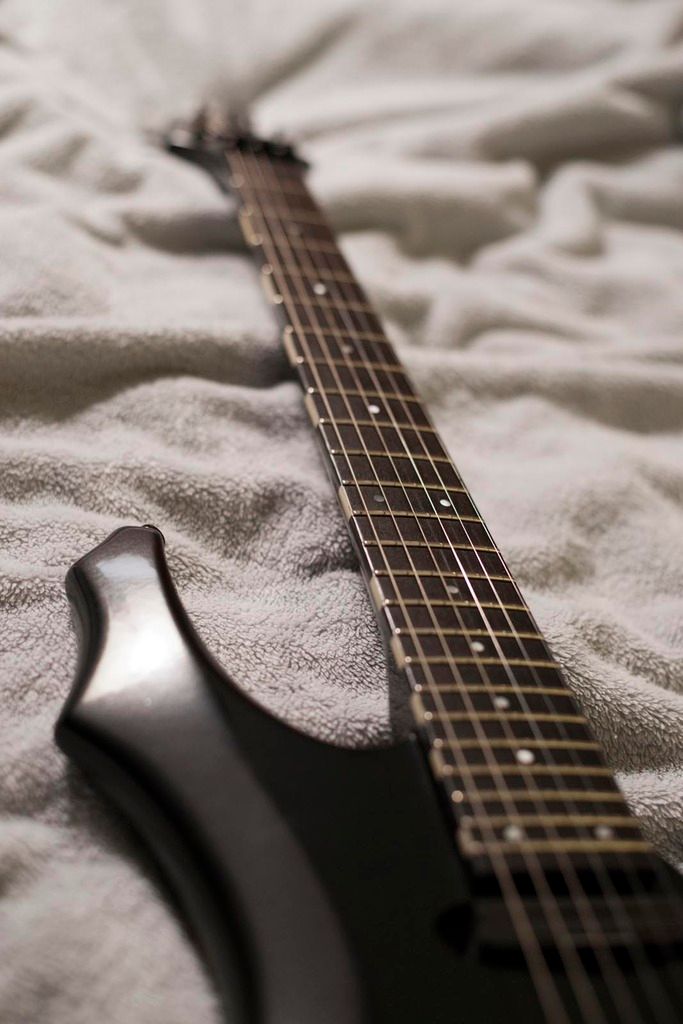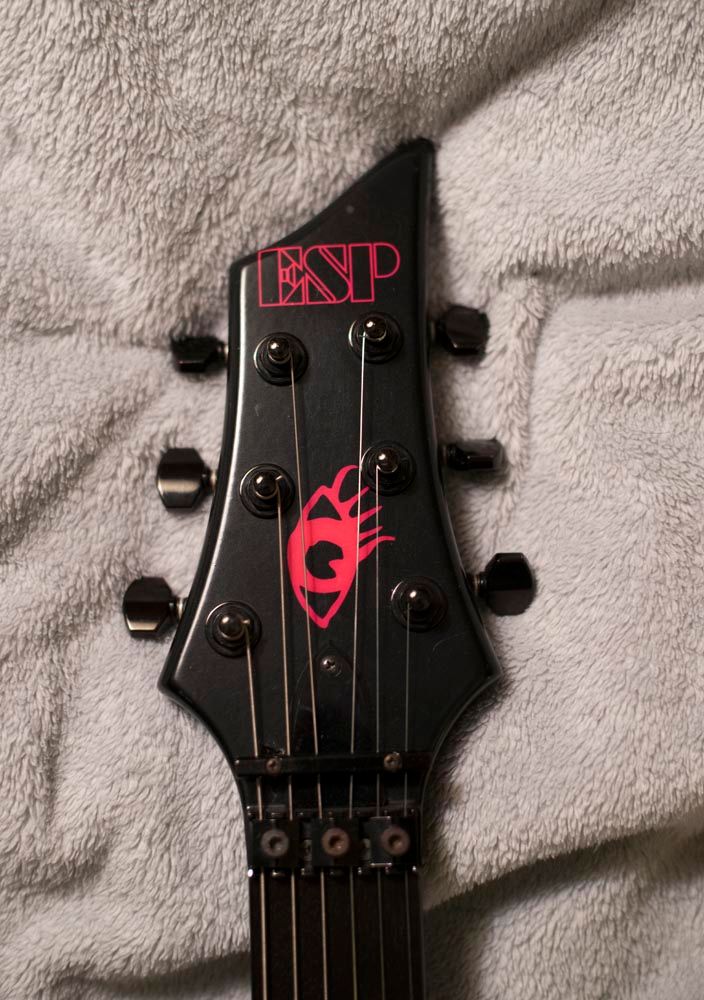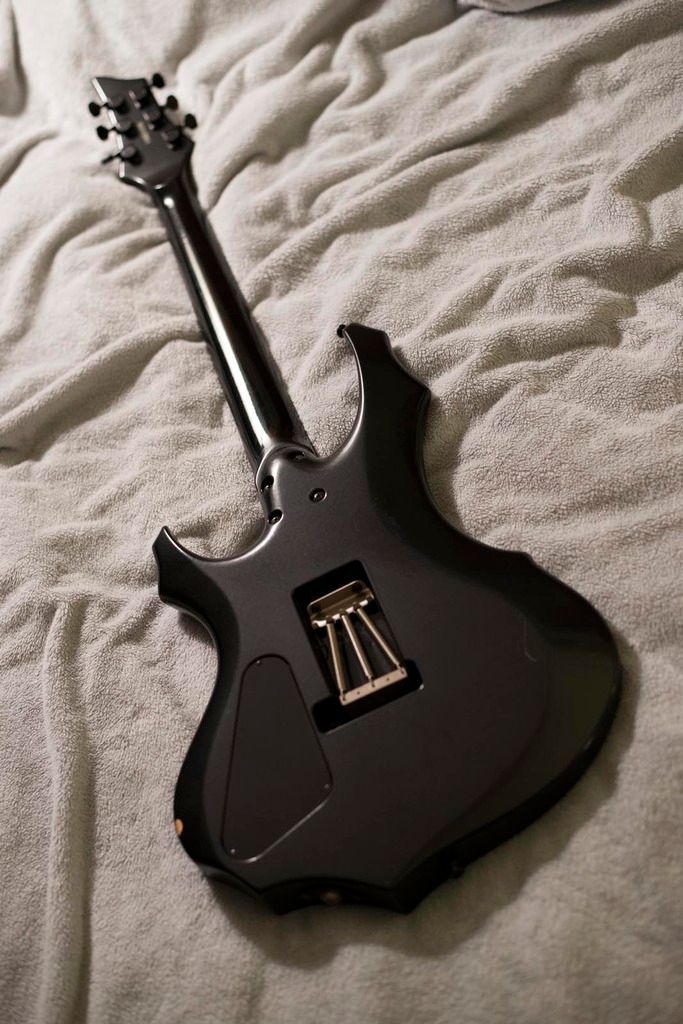 Next up is Panther's Sexy Finger V or CVP=V from back when he was with Sex Machineguns as Circuit V. Panther. Anyway the specs are still on the site
here
so no need to list them. This one has normal jumbo frets though and the grip is the fairly standard thin u shape.
There is one interesting thing about it though which the floyd route is cut in a way that the trem is blocked by the body wood itself.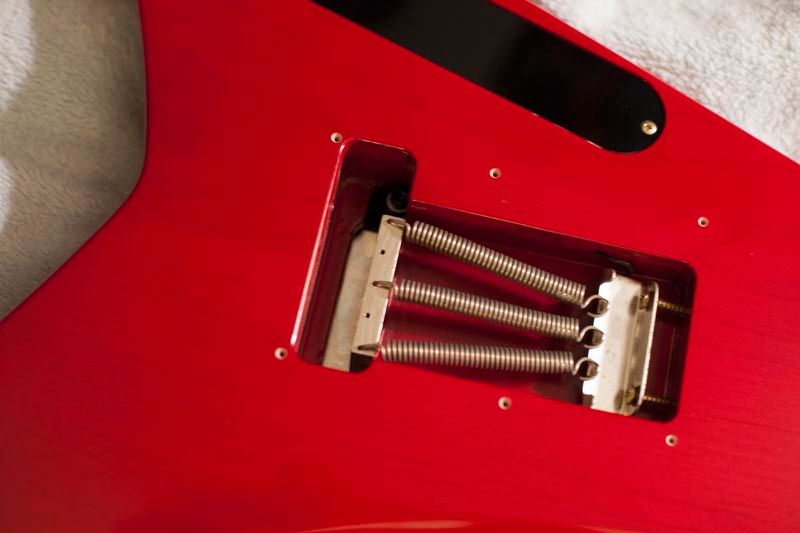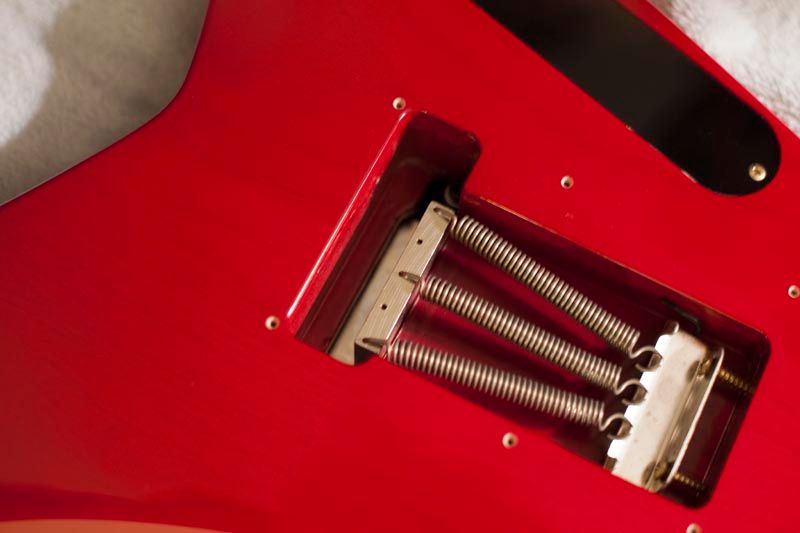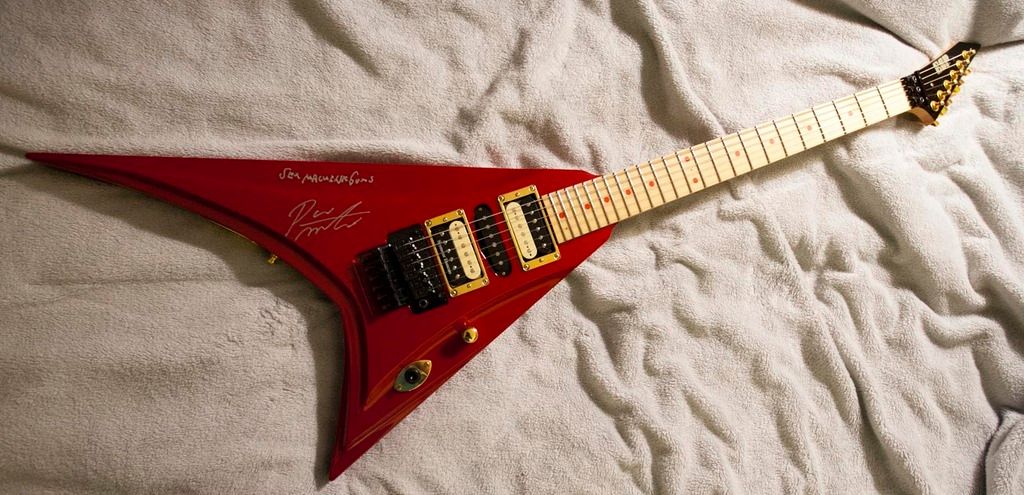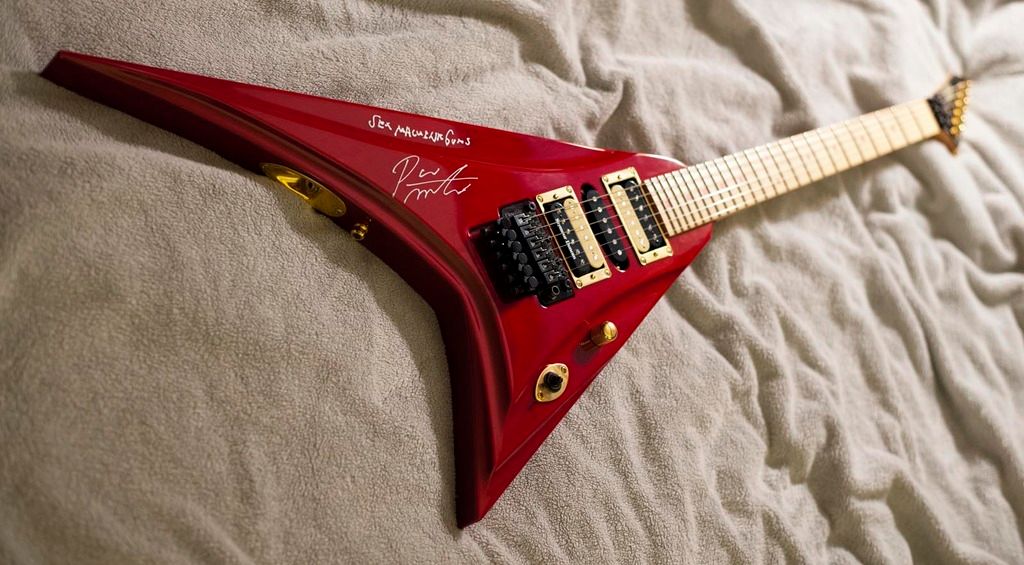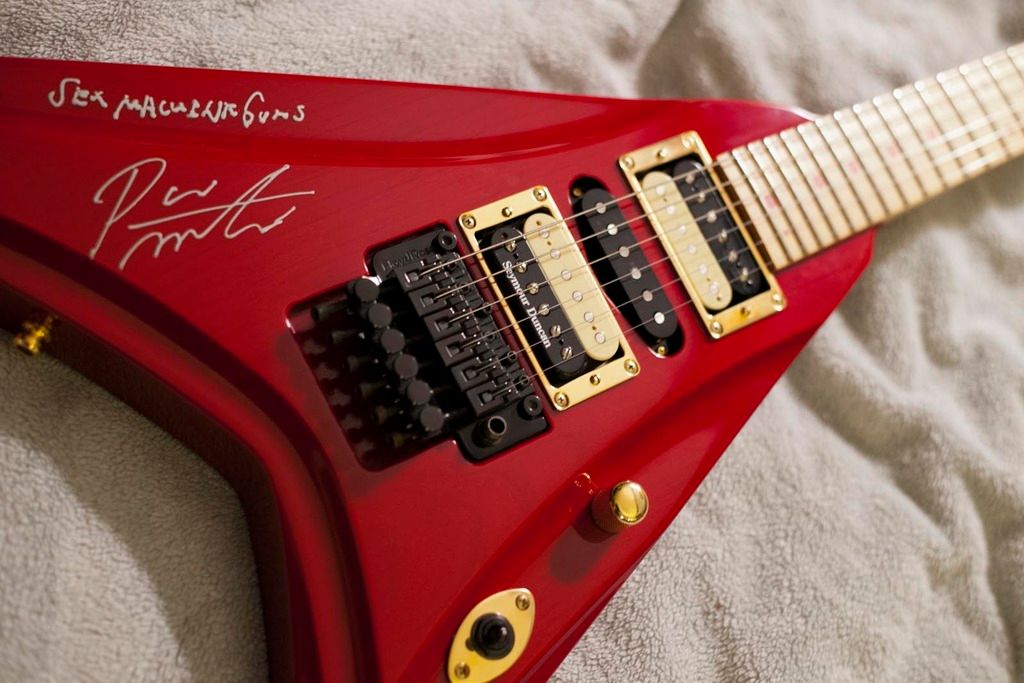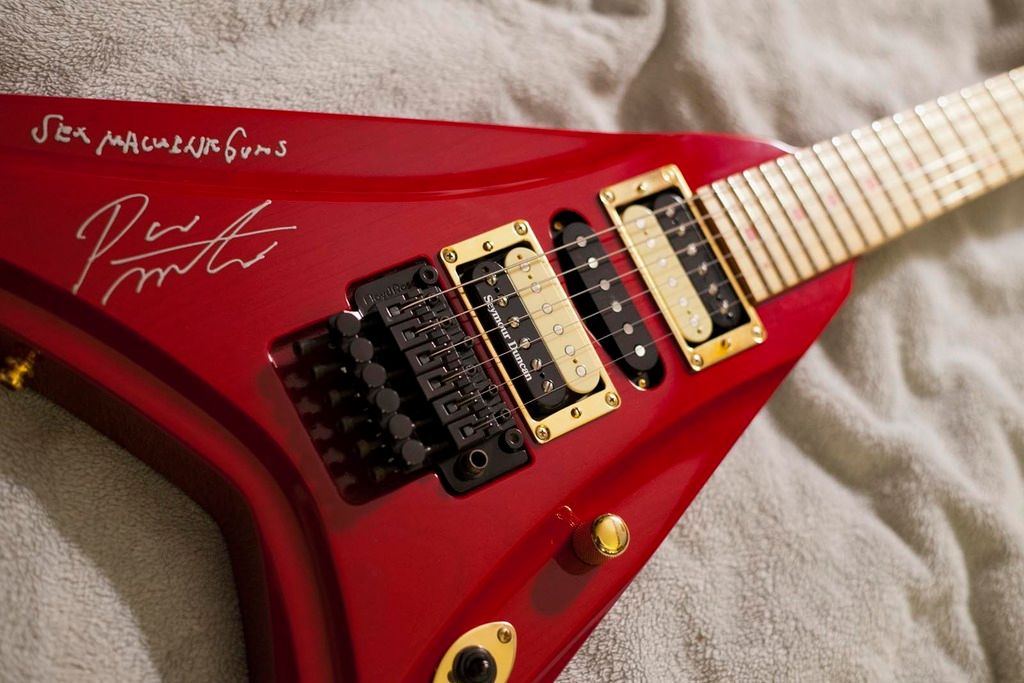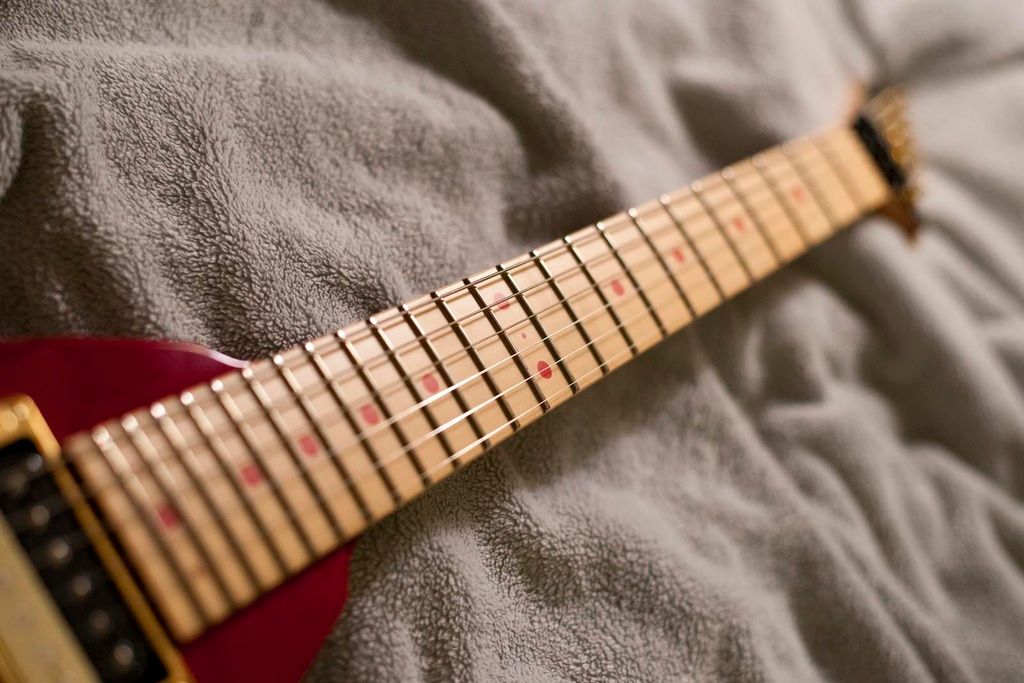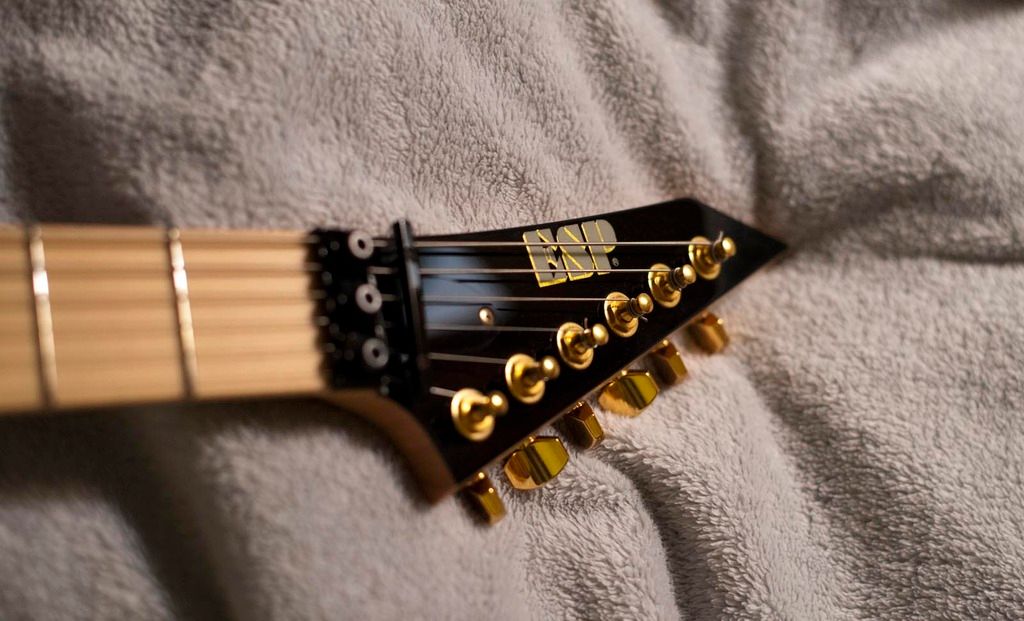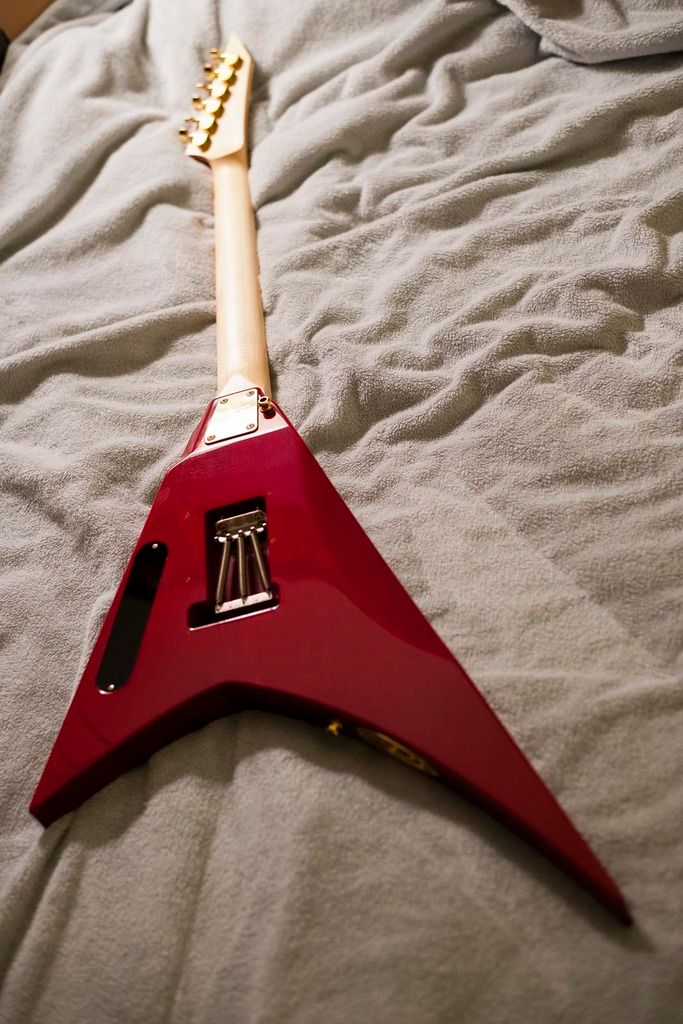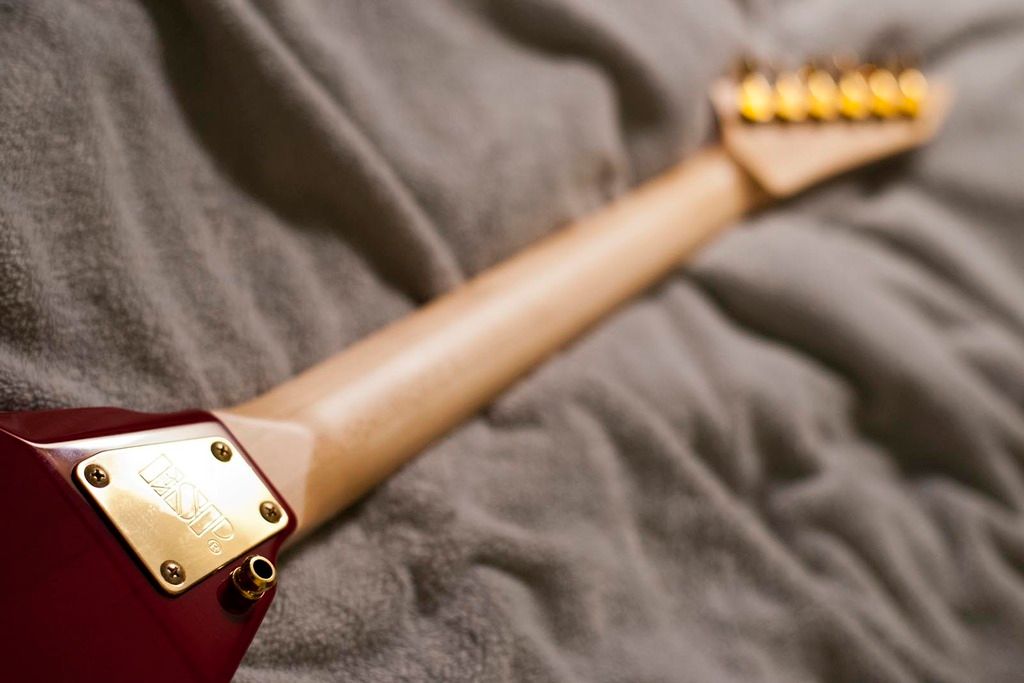 These things are awesome but now I have no space