I was really stressing this one... I thought I was going to have to finally part with this bad boy to make room for some baby shit. Well, this morning I got the bright idea to try to put it in another room. The bathroom! Just kidding.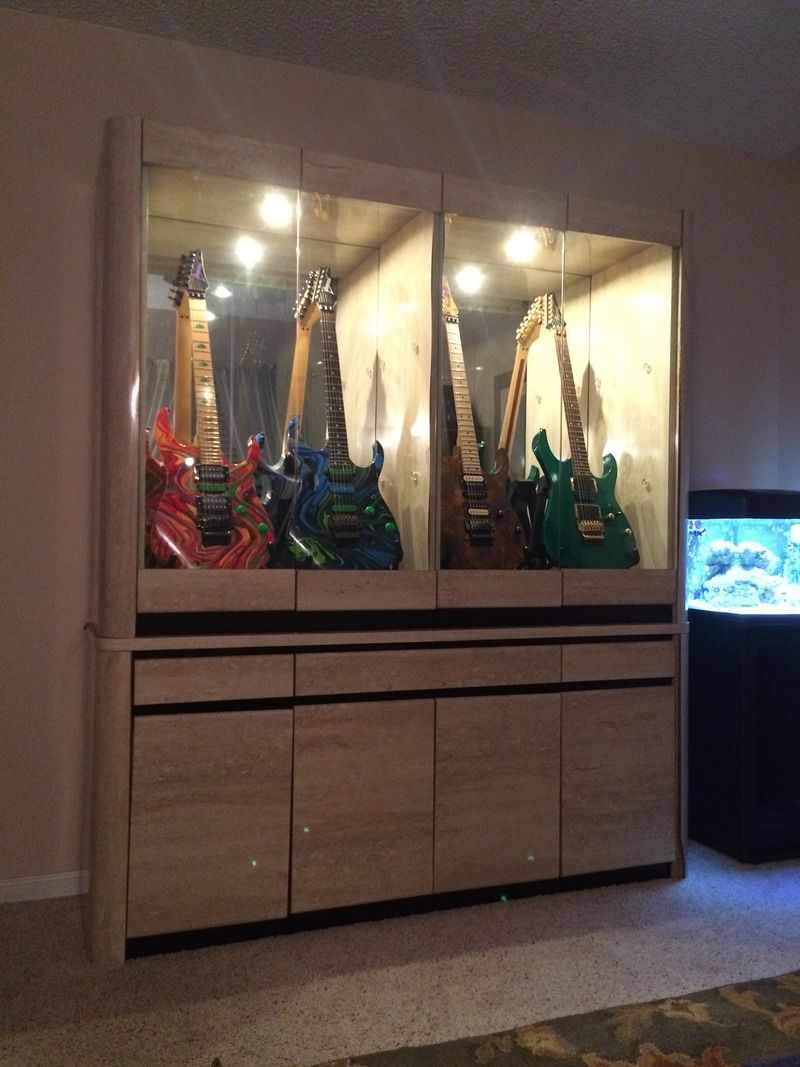 This thing is just perfect for guitars, and it's heavy as a motherfucker. Four fit in there like a glove.
It took three of us everything we had to get it in there. When we first moved here some 10 odd years ago, a buddy who helped me get it in said he'll never help me get it out, and I don't blame him. it's been in the same spot ever since. It feels like it weighs 1000 lbs, so it will probably be there for another 10 more.