Well, to say I've been nipping at the bud for this one is an understatement. I almost pulled the trigger on a Carvin a few months back until a buddy showed me this. Not that a Carvin wouldn't be awesome, but customs are a sticky issue sometimes. Anyway, on to the picstory:
I got out of work for a box (in a box inside a box)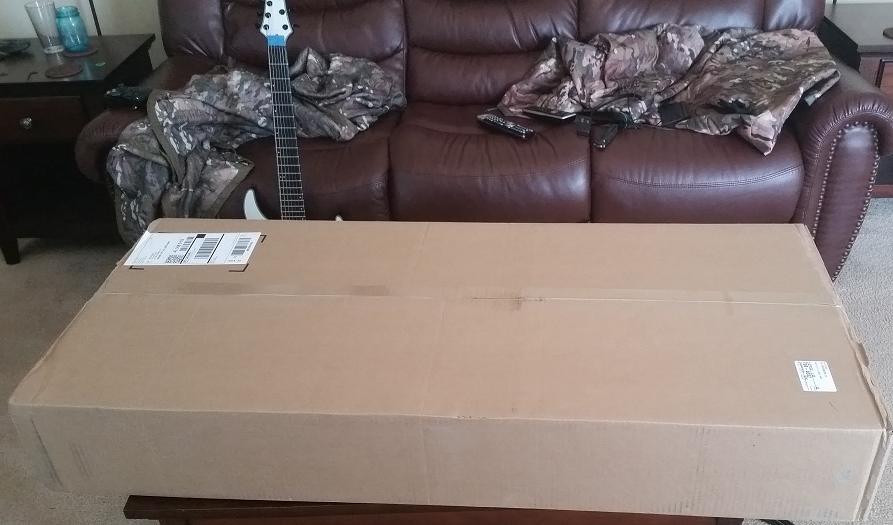 As usual this sort of thing requires the proper tool: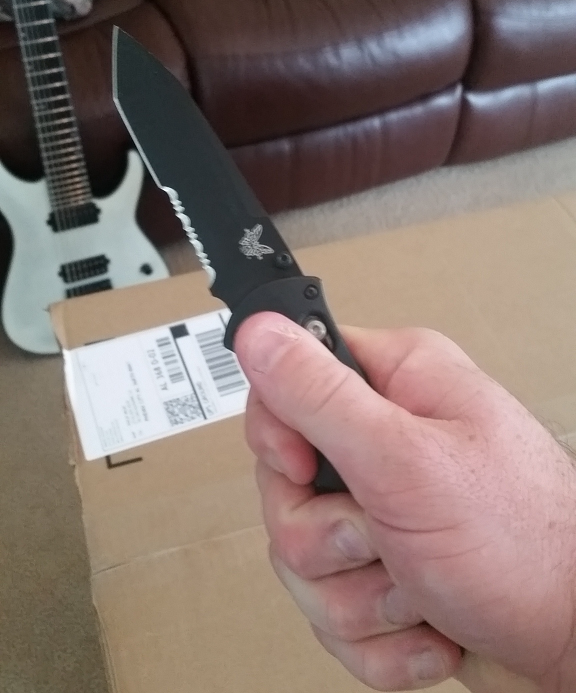 So schecter likes to pad their products? Nice:
Oh such a tease...
So. Much of the yes
This pleases the yard gods:
Tasty neck shot: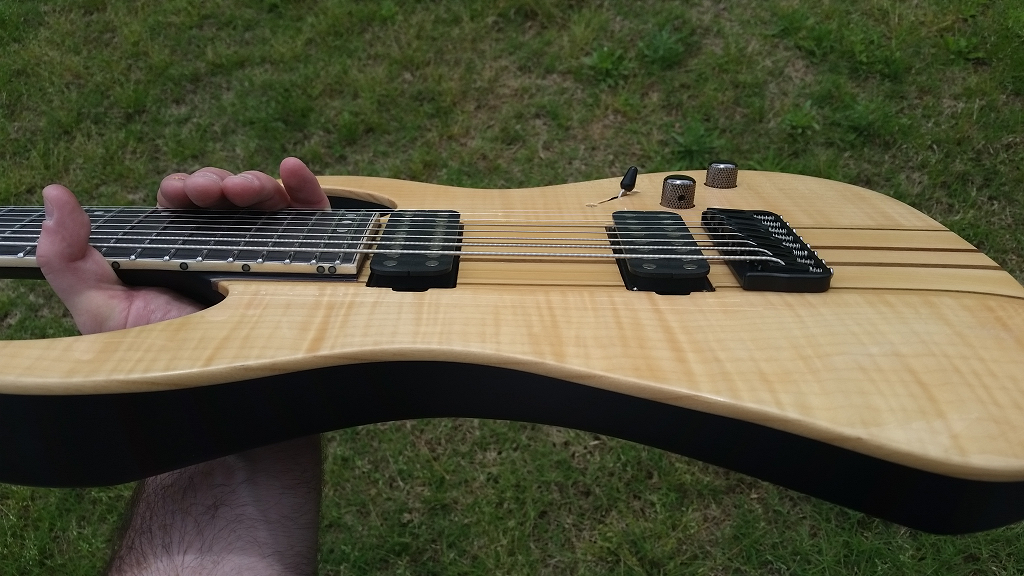 Pro's: Plays smooth, sounds great, looks great. I really dig the satin finish on the neck and back. The website didn't really specify the finish other than "gloss" which I've come to shy away from now. After getting ahold of the schecter techs (which were super friendly btw) they informed me it's essentially the same neck concept as the KM7....so easy sell for me.
It played in tune right out of the box. Running through the intonation and neck relief on my first pass I could see it needs some love though. No shocker there and that's no problem either.
The recessed knobs are a nice aesthetic and it's a first for any guitar I've ever owned.
Strings, it's got a lot of em! Seriously though I play 6/7/8, and that's about where I draw the line.
The specs speak for themselves:
http://www.schecterguitars.com/guita...elite-8-detail
I've become a huge fan of hipshot bridges ever since I was lucky enough to grab a KM7. The woods are a good selection the scale length feels pretty comfortable to me. My first 8 was a 30" agile, and that is just a bit excessive. 28" however gives a nice amount of twang and I can still make use of lighter strings.
Pickups: They are schecters own in-house supercharger customs. So far I think they sound pretty good tbh. They aren't making paint peel from the walls and their's no fire vortex in the backyard so that's good (or bad, depending on how you like it). The design of them is kinda weird, and I'll probably change them in the future just for something that suites my taste more.
Con's: This is mostly just nitpicking, because there's no real flaw with the guitar.
Strings. Why god why Ernie Ball? As soon as I finish typing this I'm cobbling together a set of random strings lying around so I don't lose my mind.
The intonation (and yes I'm blaming EB's, feel free to berate me
) is quite a bit off. Nothing that can't be fixed though.
Knobs: Since this is my second Schecter and this is the second time this has happened I gotta wonder what their QA/QC team is doing sometimes. The tone knob is secured with an allen screw, and it was barely holding the thing on. My first thought was "Oh, a push-pull pot?"...not quite
Overall: If I had the choice I would definitely buy this guitar again. It feels good, looks good, and makes me happy.